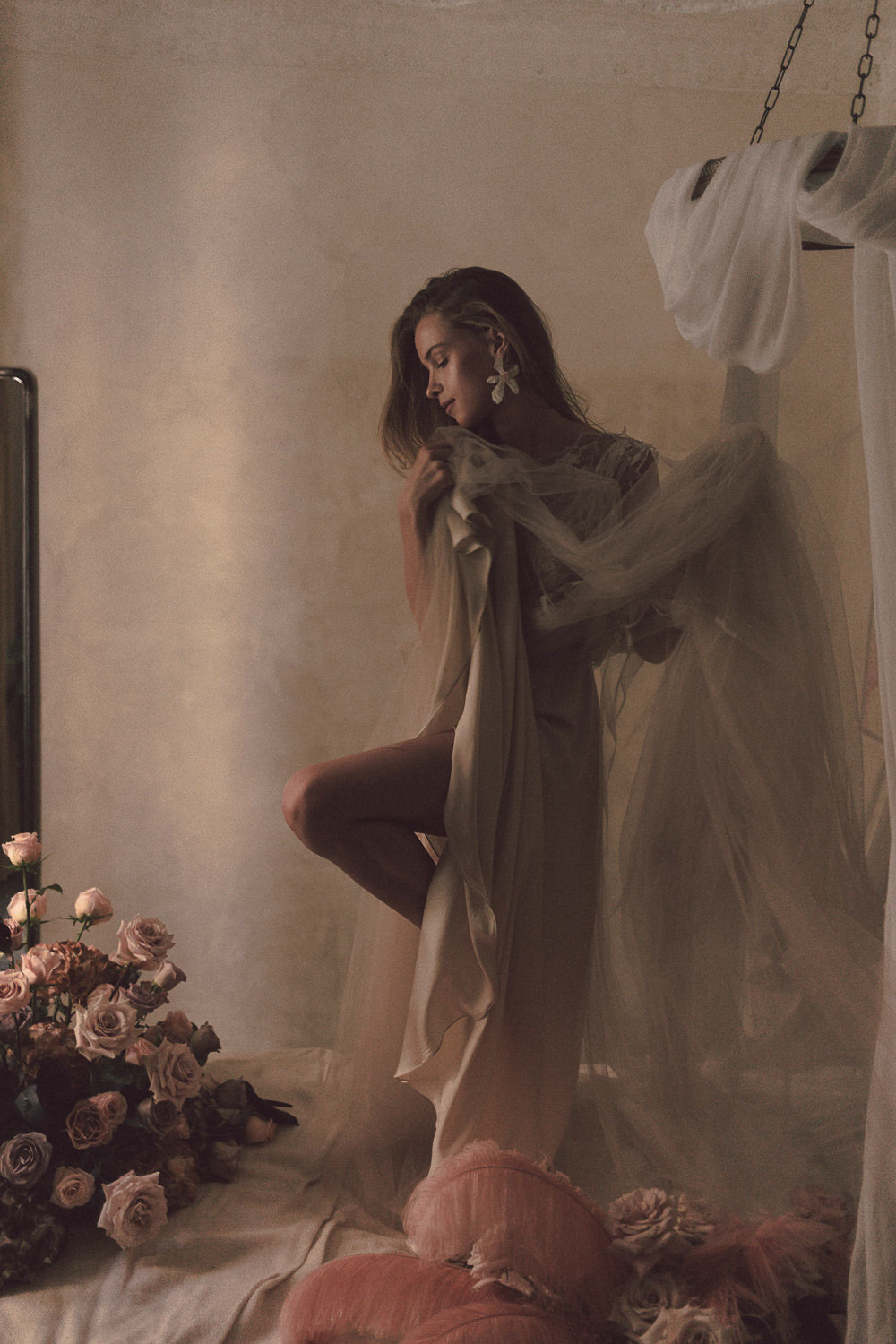 With Anna-Jill's DIGITAL STYLE Shoot masterclasses, the opportunity to chat with an expert and build a better, more engaging business and bespoke brand portfolio (including a styled shoot), is a mere Zoom call away.
Whether you're a wedding planner, photographer or online brand, building a distinctive portfolio which not only embodies your label's ethos and approach, but showcases your work and expertise, is indispensable.
By booking a digital consultation of style shoot masterclasses (up to four hours worth) with Anna- Jill, one-to-one or as a group of four, not only will you gain access to her endless expertise and creative thinking, but you'll receive advice and direction on the following:
How to start or continue building a niche brand for your industry
The importance of unique branding
How to refine and develop your business style cohesively + creatively
Understanding trends and the market (including where to position yourself)
How to attract and build an emotional connection with your target audience
The value of styled shoots
How to develop, organise and execute a styled shoot (including advice on choosing vendors,hiring product and creating concepts)
How to grow in your industry (including advice on successfully marketing your brand)
" I love Anna's work!
She always inspires me with her unique and wonderful designs. In her style shoot masterclass "Date with Anna" we had a great exchange and she gave me a lot of valuable tips for my relaunch. Anna enriches the wedding industry enormously, because she is not only a professional in her field, but also an absolute heart person! "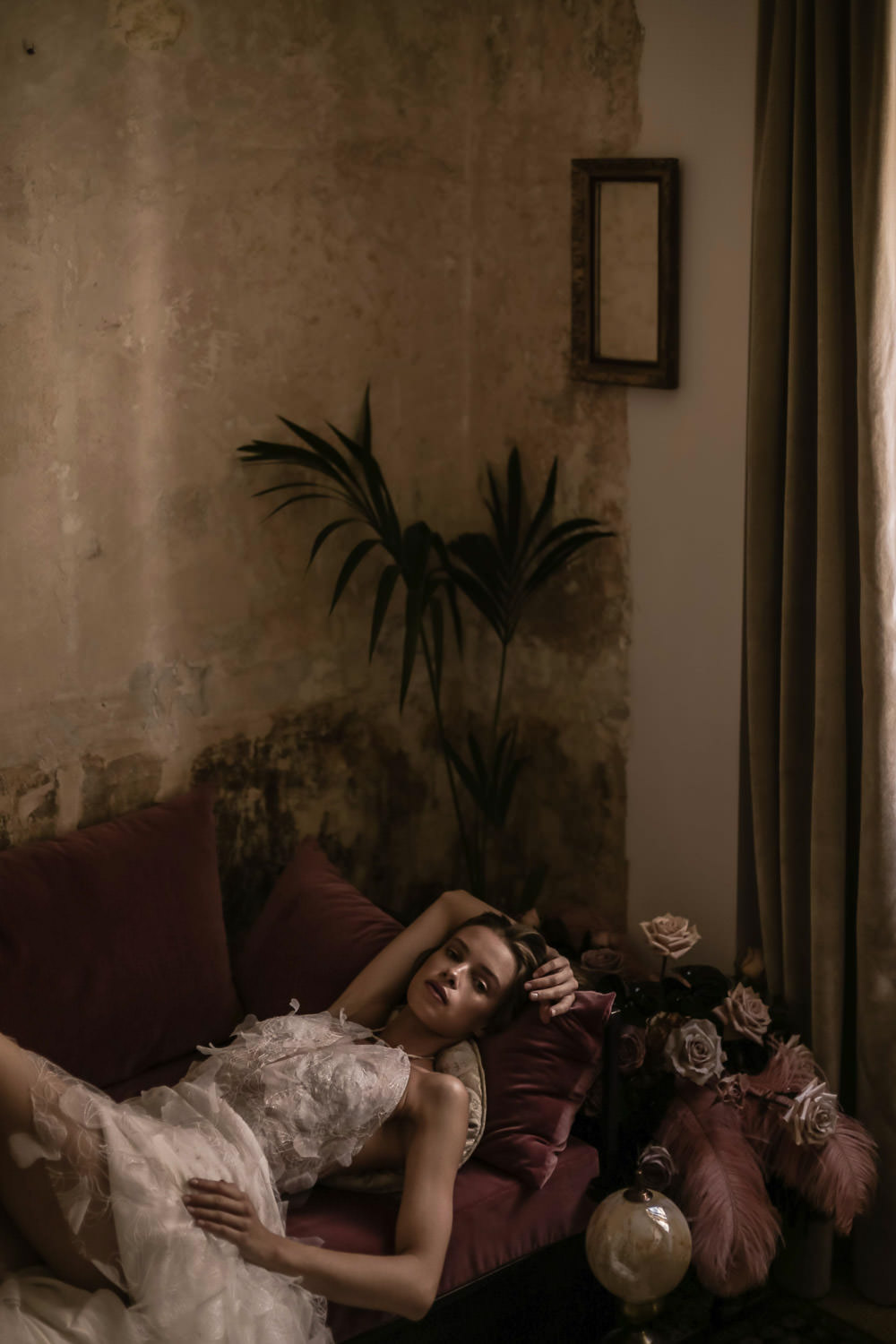 STYLE SHOOT MASTERCLASSES
Get a Date With Anna on styled shoots in the diary if you're a wedding planner, photographer or online brand looking to create your own bespoke brand imagery and require the expertise of a professional to help you do so.
Nothing can demonstrate the power of your brand's unique identity more than a beautifully curated styled shoot and, with the engaging influence of social media, it's never been more important to create - and share - your own imagery.
By booking a one-to-one style shoot masterclasses with Anna-Jill, not only will you gain access to this celebrated stylist's years of experience and knowledge, but you'll receive advice and direction on the following:• Crafting your editorial's direction and vision

• The value and application of mood boards
• Acquiring and organising your vendors
• Prop requirements, scene production and location scouting • Time management and call sheets
• Photography management
• Brand Styling
• Post production and the editing process
• Styled shoot guidance in relation to Covid-19
If you require a more in-depth consultation or would like further guidance, mentoring and practical assistance throughout the styled shoot journey or in relation to the creation of your brand's portfolio, Anna-Jill can also assist with this.
Anna-Jill is also available to book for the entire shoot package, in which she will not only consult but manage the entire styled shoot for you.
Price on request (pricing will be tailored to your shoot requirements)
" It was a great experience to attend the "Date with Anna" workshop. Annas' insights in the wedding industry are priceless and filled with a multitude of experiences. Anna is full with passion and creativity and that's clearly shown in her work and imagery. I can't wait to see more of her work in the future!"
CINEMATOGRAPHER of MILESTONE FILMS CYPRUS