In a world saturated with new and ever evolving brands, it's never been more imperative to stand out from the crowd.
With her innate understanding of visual brand development and brand styling, Anna-Jill from Kiss From Fleur can unlock the door to releasing your brand's potential with her years of experience, unique styling capabilities, creative spirit and a track record awash with success.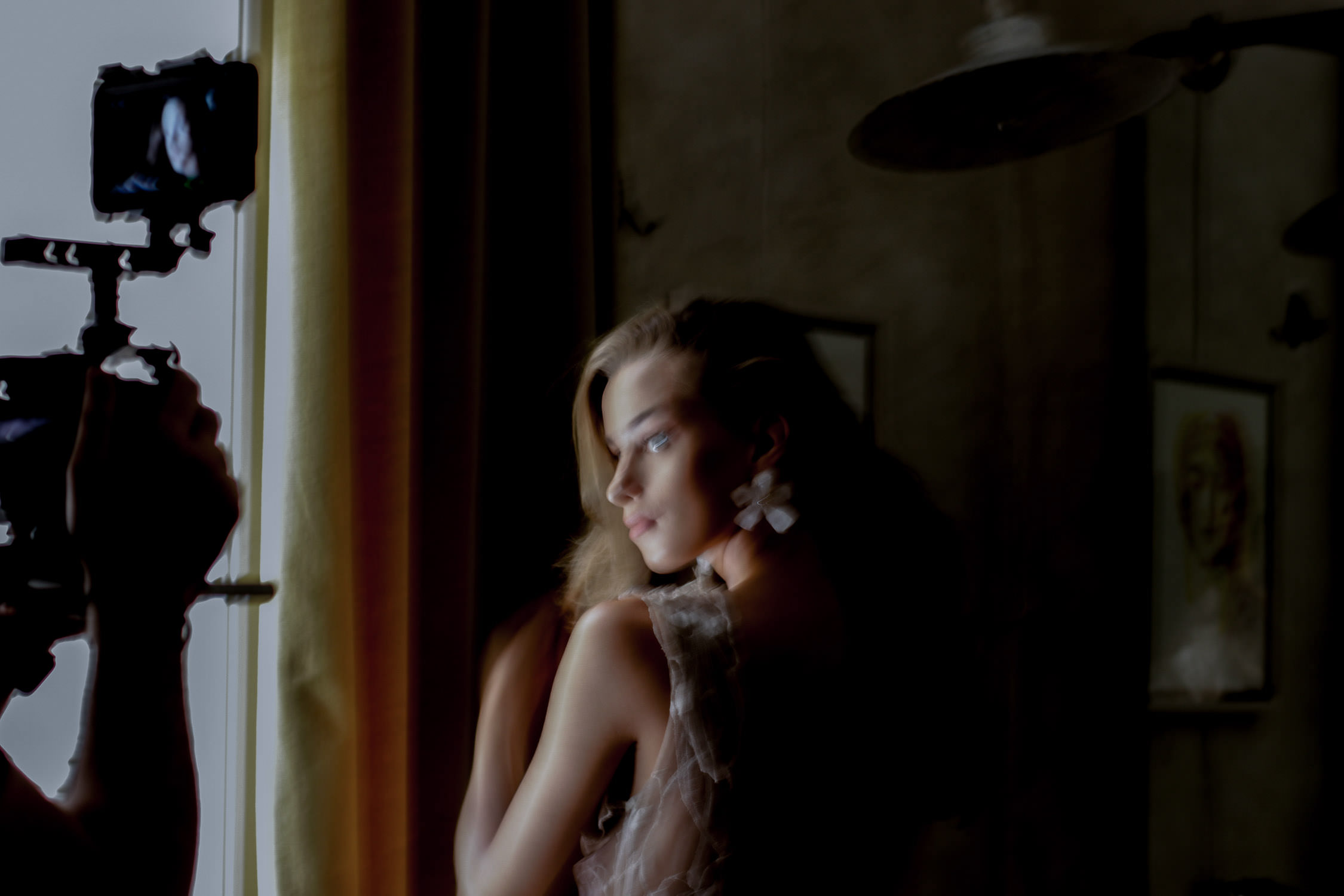 Whether you're looking for someone to assist with the creation of your brand's logo and e-commerce site, style a high-voltage bridal campaign to soar across your socials or require a professional's touch to bring a coveted energy to a new interior design project you're working on, Anna-Jill's multi-layered expertise is all you need.
WHY HIRE ANNA-JILL
Build a brand like no other…
With an affinity for understanding a brand's vision, be it for the initial launch or for a more established label's wider development and identity, Anna-Jill is without doubt the creative you want to have on speed dial for your brand styling. Her flair and ability when it comes to smoothly executing a brand's vision, however abstract it starts out as, is second to none. Having worked with clients from various industries and sectors (from the fashion and bridal industries, to e- commerce, interior design and the food sector) her reputation precedes her.
Unleash your vision…
Regardless of whether its a target-orientated visual campaign or a uniquely curated website you seek, Anna-Jill will deftly orchestrate the entire process utilising her carefully curated network of industry creatives. From managing the location to photographer, brand styling to social media content creation, Anna-Jill's attention to detail and eye for the finer points – that breathe life into a project – is unparalleled. Working exclusively with a collection of hand-picked vendors renowned for their skill and celebrated expertise, Anna-Jill not only guarantees the highest of quality for her clients and will handle the entire production process (like an agency), but ensures you'll receive a result that is both fresh and unique to your industry.
Identify what makes your brand unique…
Anna-Jill's ability to identify and highlight the key elements and signature spirit of your brand as you work on a project together is a fundamental part of her service. Whether you're looking for someone to curate and shoot an Instagram-worthy flat-lay editorial (crafted to elegantly showcase your latest product arrivals), a professional to style and curate a bridal store's interior as part of a re-design, or someone to assist in the development of a new wedding venue and its promotional material, Anna-Jill's instinctive understanding of bespoke brand styling, brand voice and presence will be invaluable to your brand's journey and development.
Create a clear brand styling direction…
Drawing on the latest trends, with a talent for applying them in an enduring and signature manner, clients will take away a final concept that is not only refreshingly new and bespoke to their brand, but promises to stand the test of time, regardless of the changing seasons and trends. Anna-Jill's brand styling services not only encourage growth and direction, but most importantly, aid the development of a brand's journey as seen through the eyes of their customer. With multiple brand styling opportunities available at Kiss From Fleur, from art direction to brand development, the options to grow your brand are truly boundless.