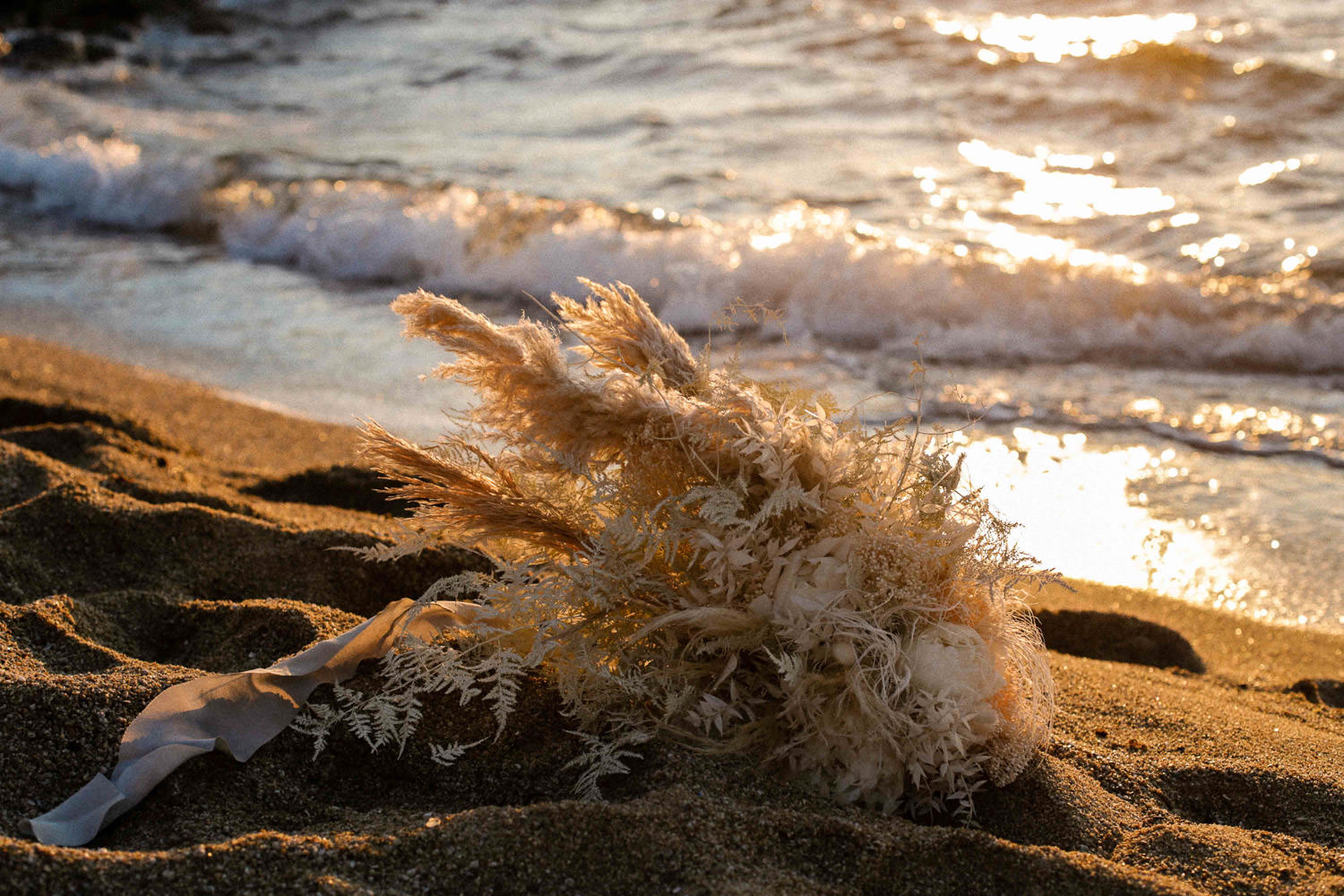 The definition of 'elope' is to 'run away secretly in order to get married'. But to me, it's so much more than that. It's the chance to pause time in a world of moments that just seem to pass us by, it's the opportunity to connect with the one you adore and it's the beginning of your forever – starting it as just the two of you.
For couples who want to bid farewell to complicated guest lists, money spent on things that aren't a priority and the sheer pressure of ensuring that everyone is happy, an elopement may well be the perfect choice for you. There is something undeniably romantic about the thought of escaping to say 'I Do' – not to mention the fact that you can fully focus on the elements that are wholeheartedly important to you.
If you're craving intimacy and authenticity when it comes to your wedding day, we can't think of a more romantic adventure than an elopement in Mykonos. The untamed beauty, the rugged surroundings, alluring beach bays – Mykonos will work in total and utter harmony of your elopement, without distraction or stress.
And what can be better than living in the moment, loving every second and connecting your souls as you create your 'infinity' together. Picture the scene: your wedding dress gracefully blowing in the wind, a newlywed, salt-soaked kiss, and a love story framed by the backdrop of the coastal surroundings and unique styling.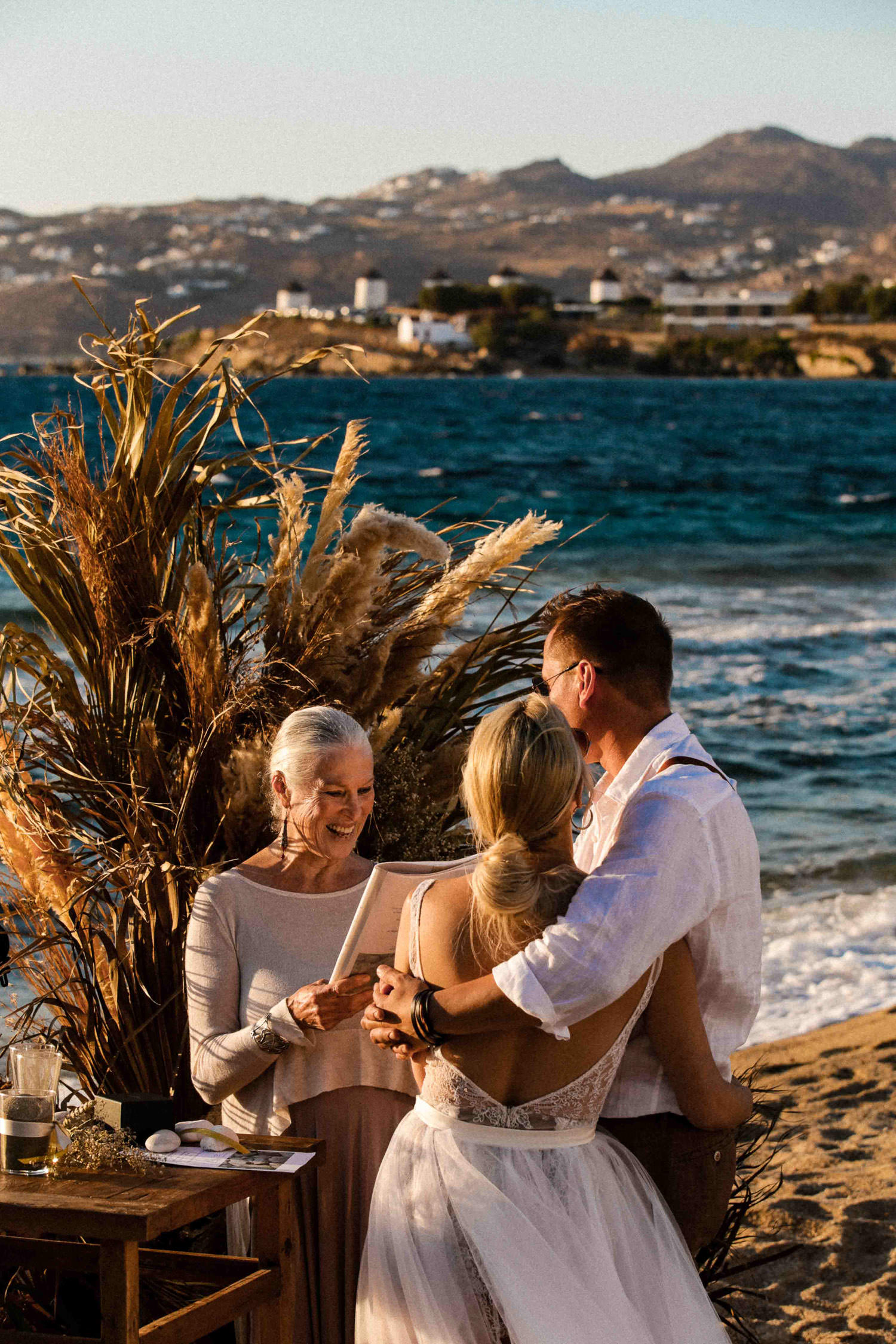 An Elopement in Mykonos awaits...
During my time as a Luxury Wedding Designer in Greece, I've had the pleasure of working with couples to plan their Greek island wedding in many stunning locations, but nothing quite beats the delight of an elopement in Mykonos.
From its elegant, whitewashed, to the crystal-clear waters that sparkle with every wave that crashes, to the chic boutique restaurants that await your dining experience. I have no doubt in my heart that you'll fall head over heels in love with the setting and I can offer you an array of jaw-droppingly beautiful venues for an elopement in Mykonos.
I am also incredibly lucky to work with some of Mykonos' most prestigious wedding vendors, from florists to photographers, cake makers to stationers. Every supplier I have at my fingertips will work together to ensure you have the most breathtaking vision of an elopement in Mykonos that you can even begin to imagine...
Your only job is to say 'yes' and commit to your never-ending love story.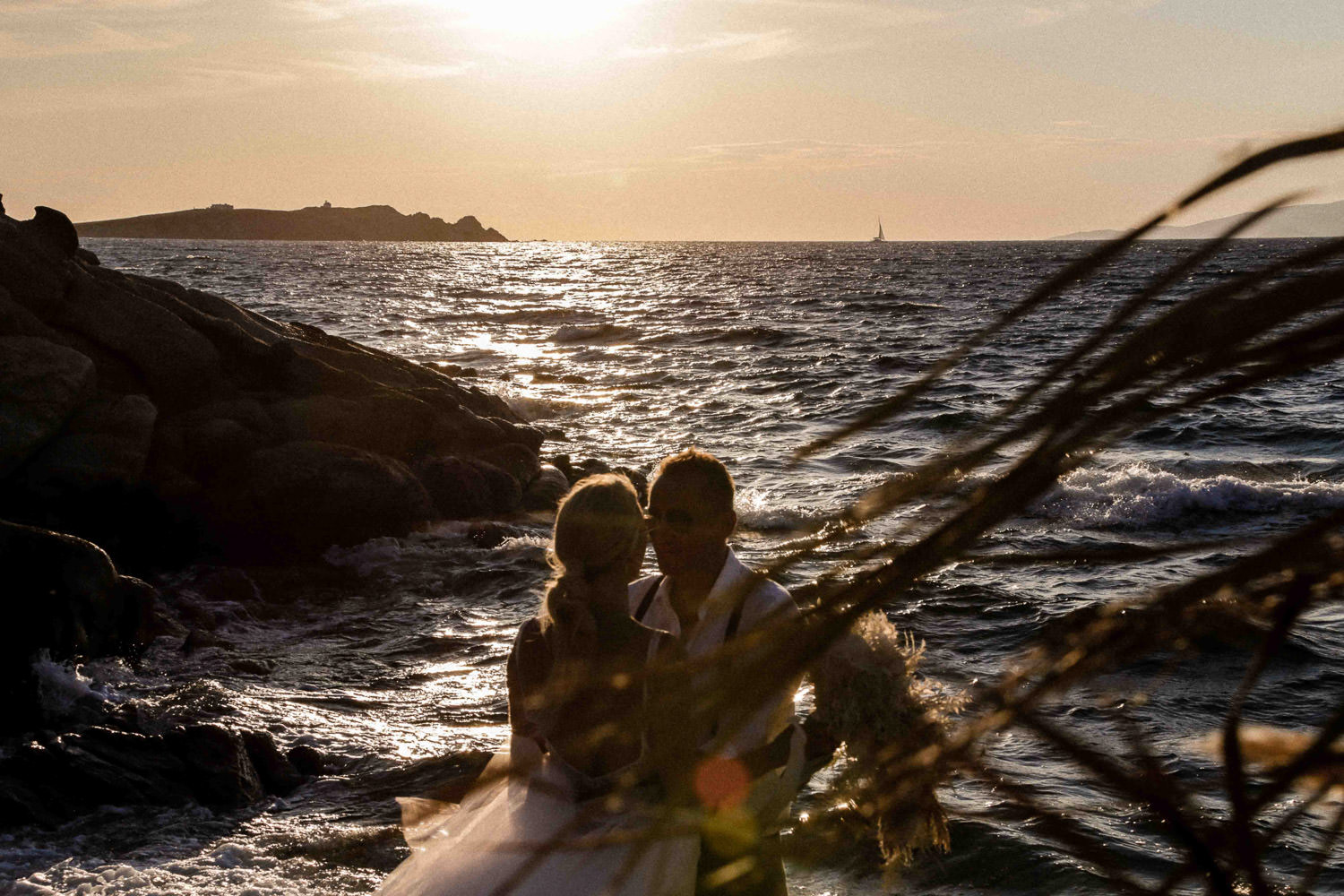 "We spontaneously decided to get married in June 2021 in Mykonos and got to know Anna from Kiss from Fleur. Anna pulled out all the stops to make it happen - it was unforgettable. We can't recommend her highly enough - she listens carefully, puts herself into people's shoes, provides great ideas and is very organized. Everything was perfectly planned and executed with sophistication and finesse. Our first choice of the planner without a doubt. Thank you for taking such good care of us and making everything come true..."
I hope you are not under the impression that an elopement wedding in Mykonos means you have to compromise on style. It is, indeed, quite the opposite.
An elopement offers the most original blank canvas for you to plan your marriage, so that you can let your imagination run wild, letting your heart lead your inner creativity in whichever direction it may take. I'll take the time to work collaboratively with you both as a couple, listening to your visions, weaving your personalities into every element of the wedding design, unravelling your love for one another so that you have a celebration that belongs to you and no one else.
My inspiration for your elopement is your authentic love – where we'll slow down the pace so that you savour every second and say, "This is us."
My bespoke service is centered around your honest and wholesome adoration for each other, curating mood-boards to reflect your colour palette, your theme and all the personal details you'd like to be showcased throughout your elopement in Mykonos. I endeavor to plan the most perfect platform for your love story – it just so happens to be hosted on one of the most iconic islands in Greece. A photographer and videographer will be with you throughout the day, documenting your happily ever after so that you can treasure it forever. They'll effortlessly convey the love, the romance and the atmosphere in an artistic way, where it's just asking to be viewed again and again.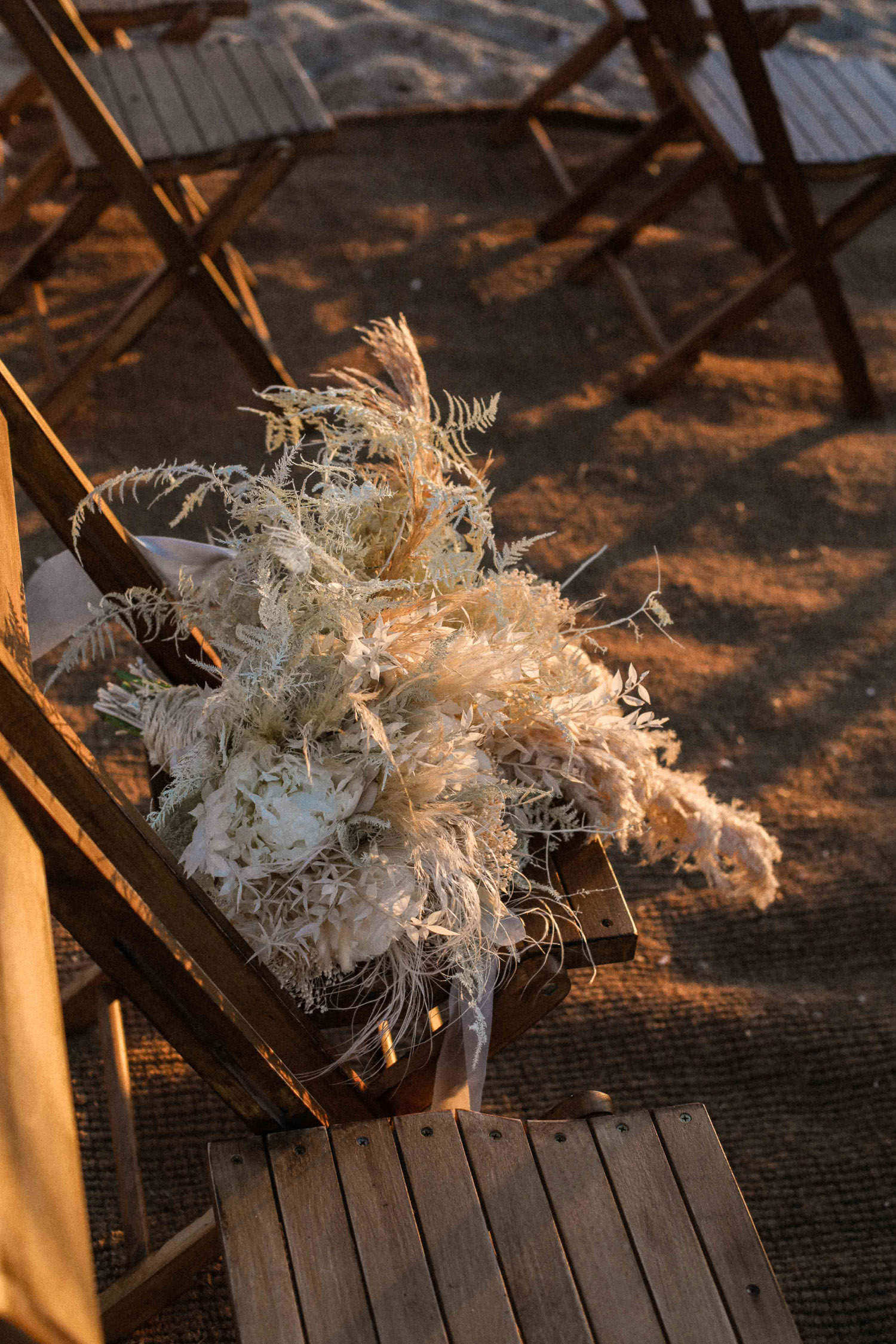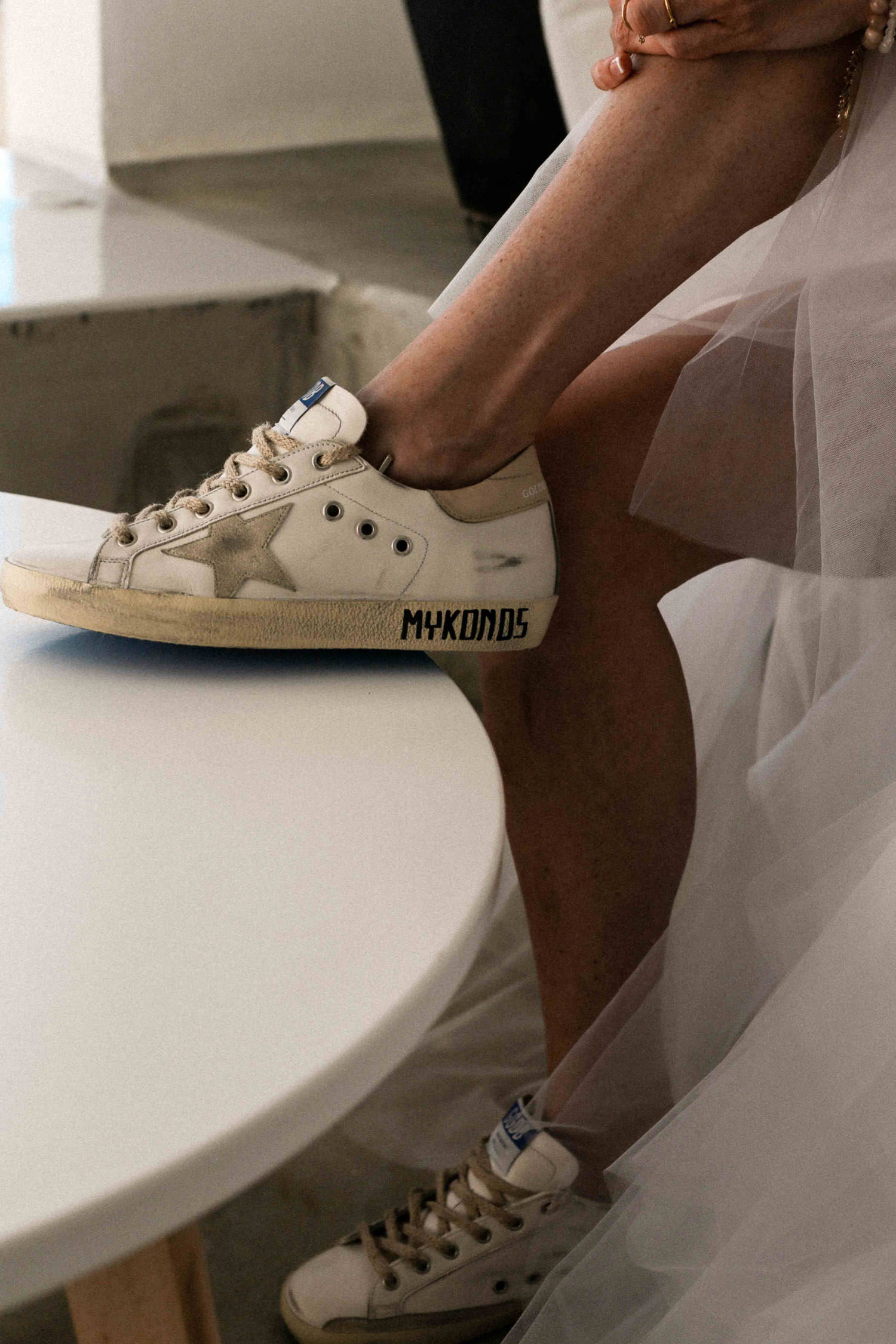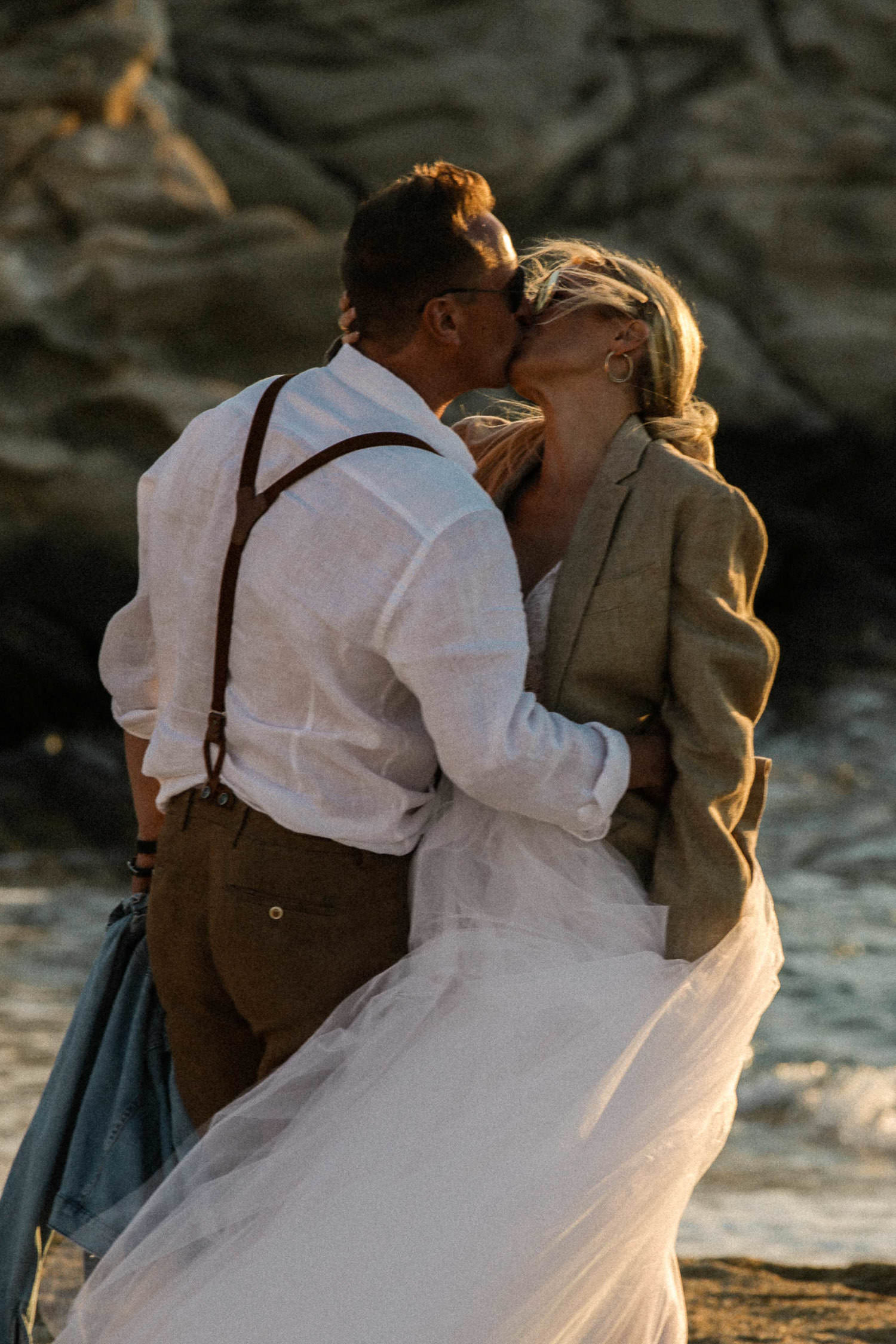 Why should the romance end with your elopement? I'll work alongside you to plan an awe-inspiring honeymoon in Mykonos, so you can enjoy your first few days of married life enjoying barefoot dinners on the beach, with the sand between the toes and the sea as your backdrop. If you want to explore together, a boat ride around the coastline will offer you spectacular sights to experience with one another.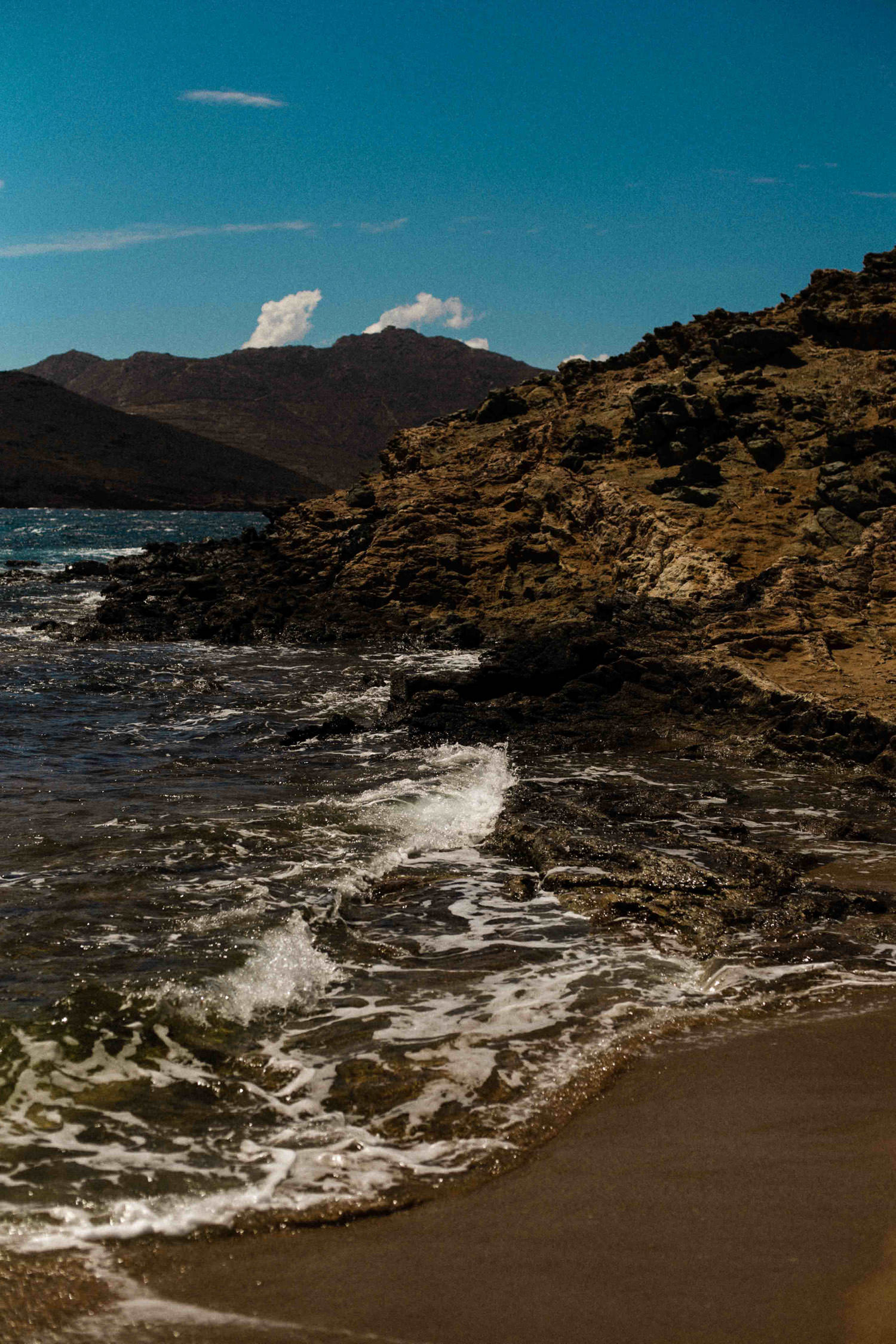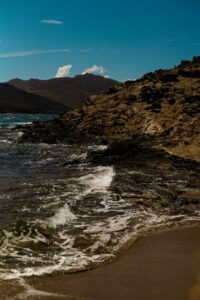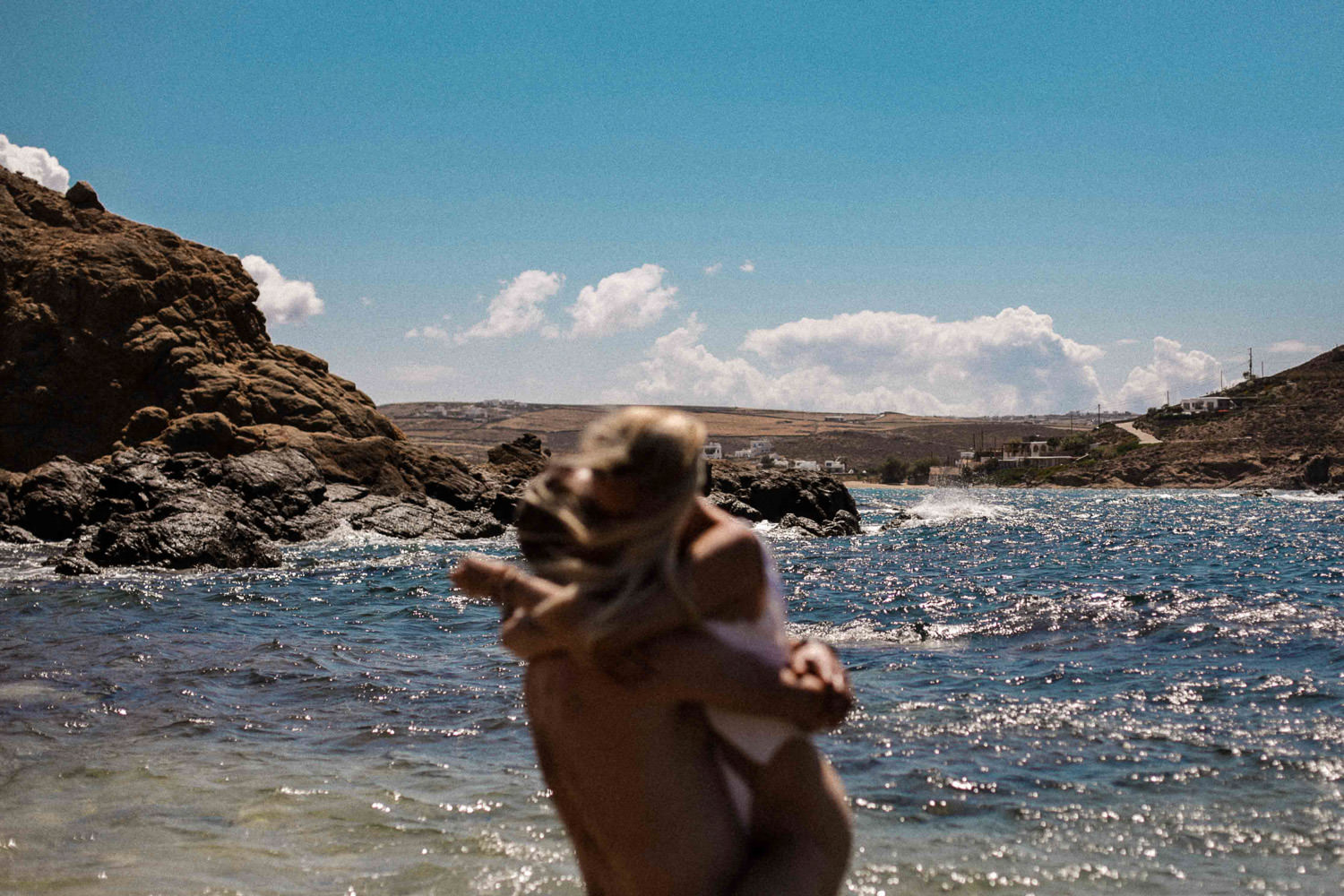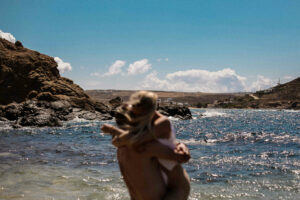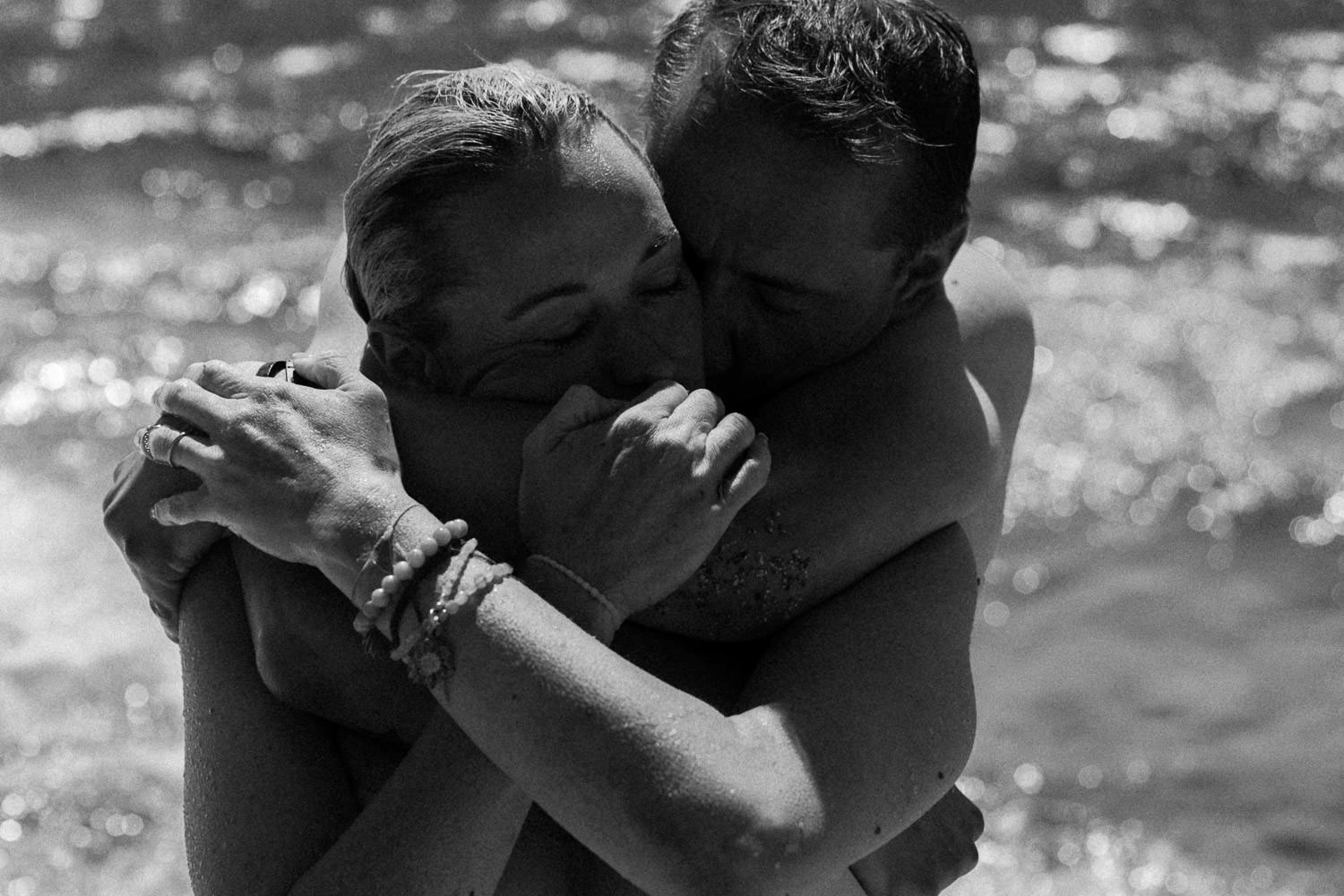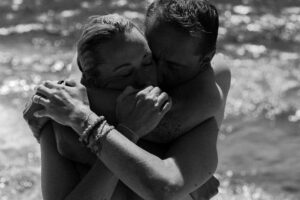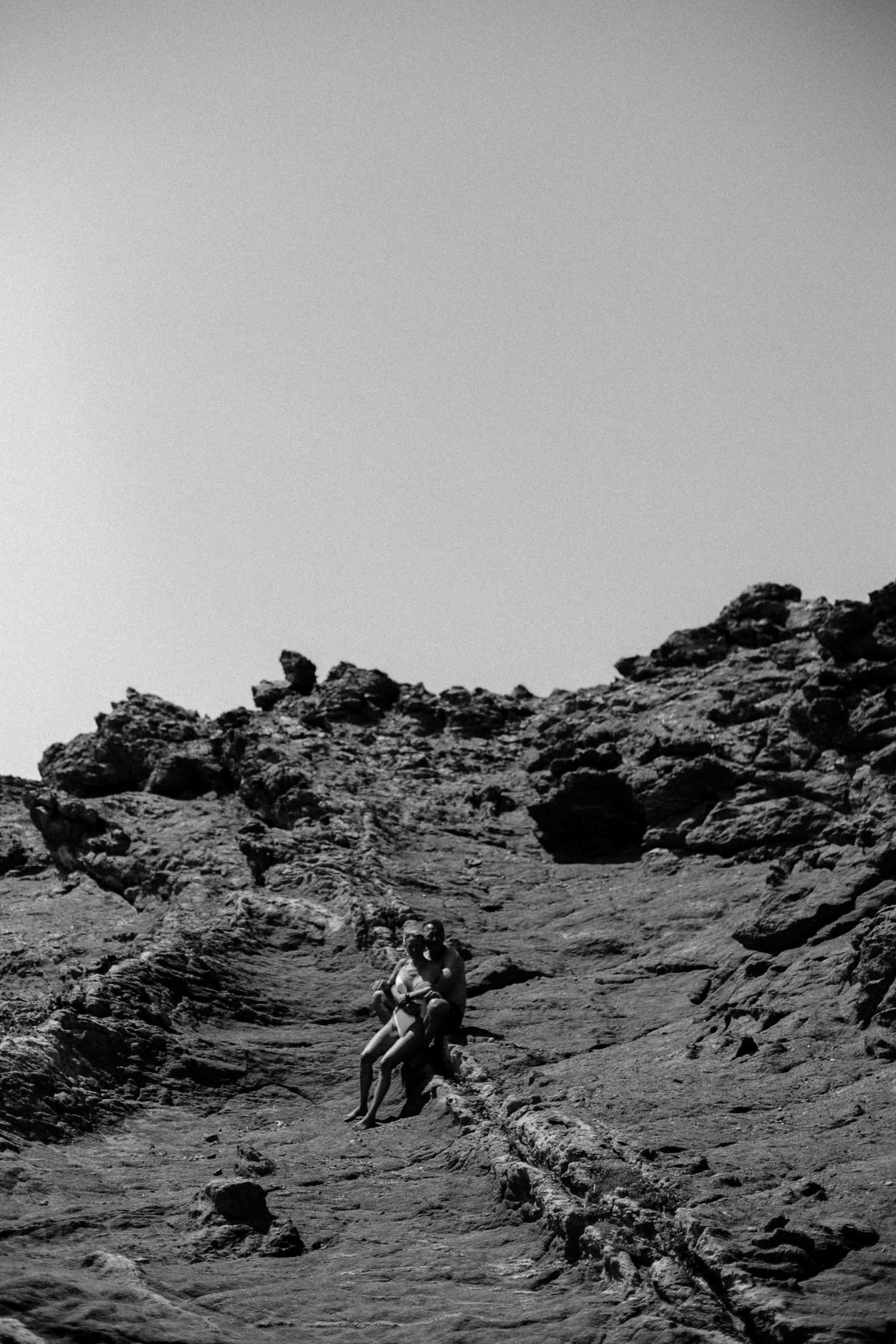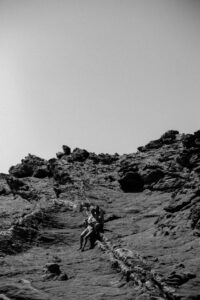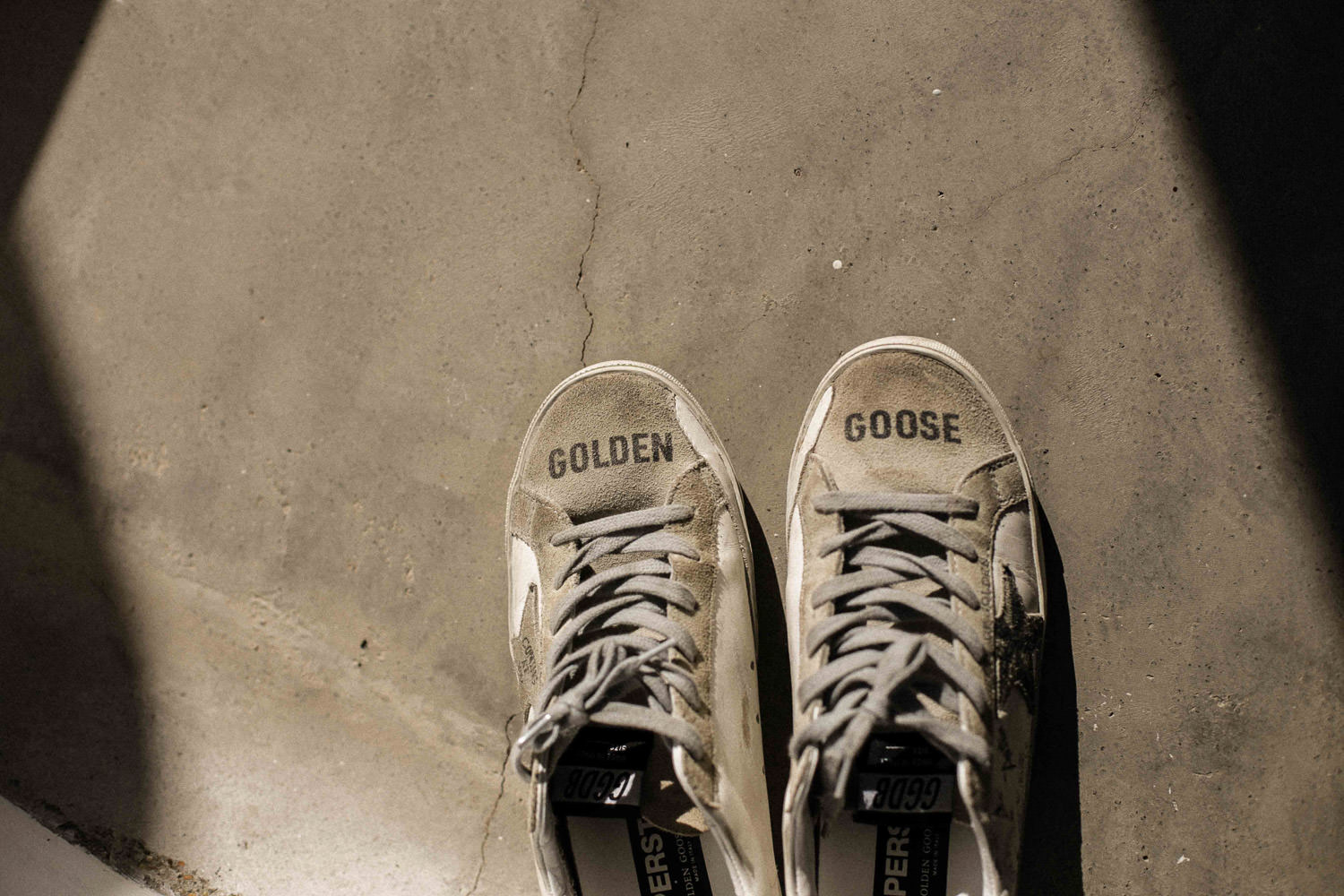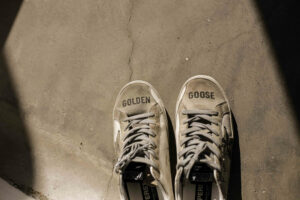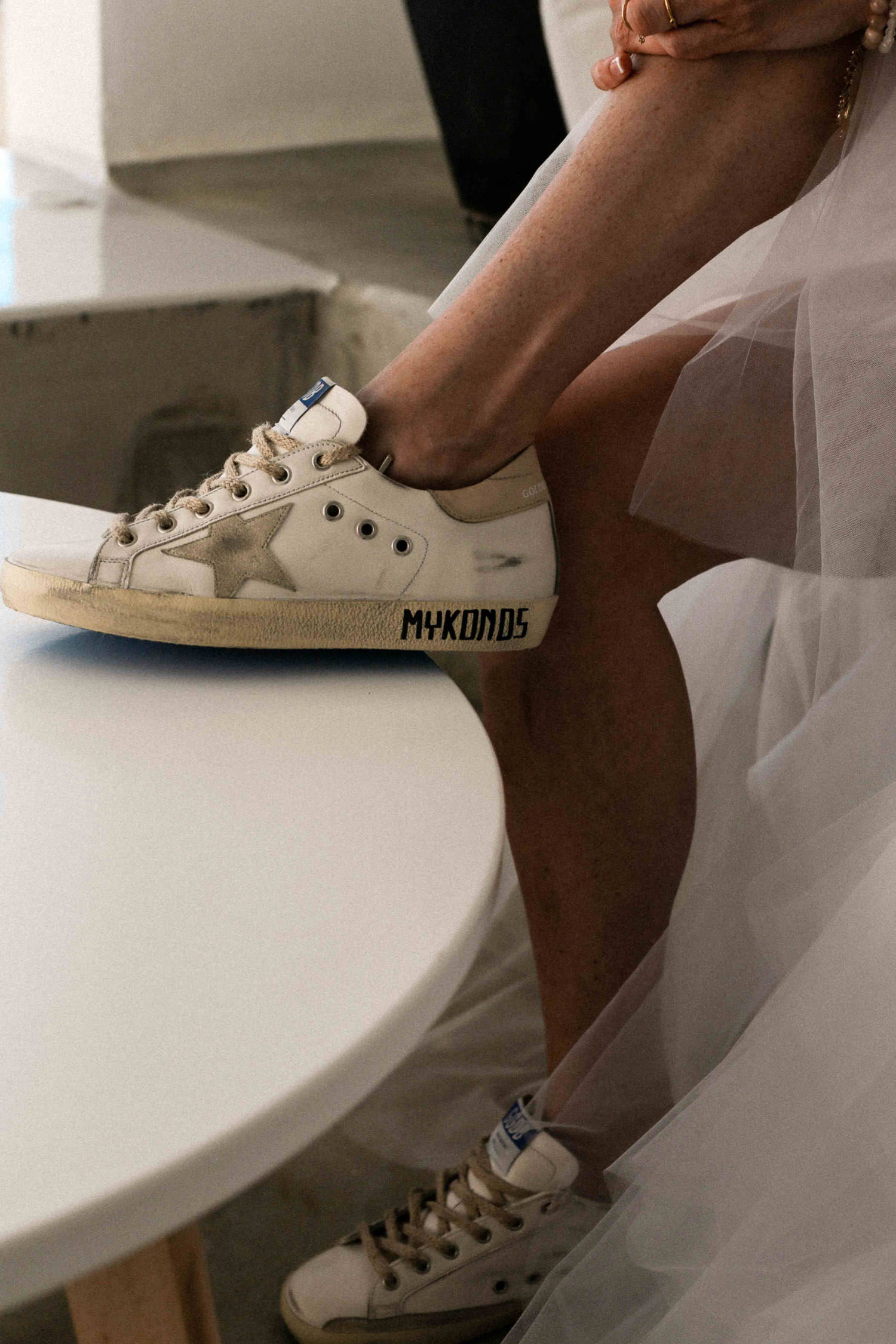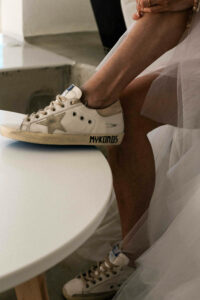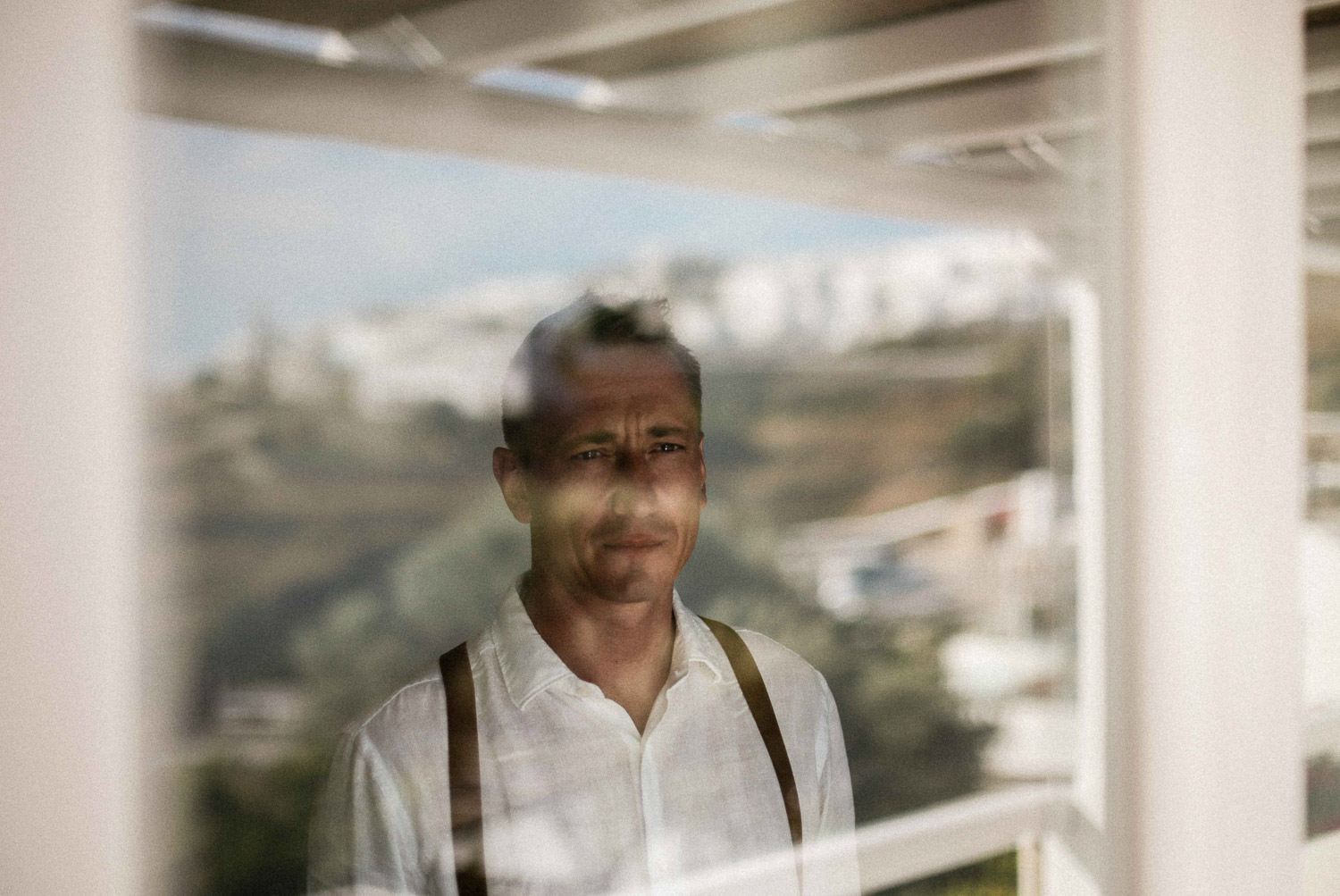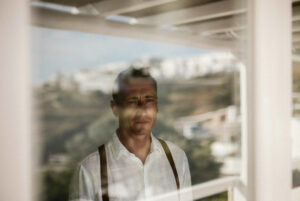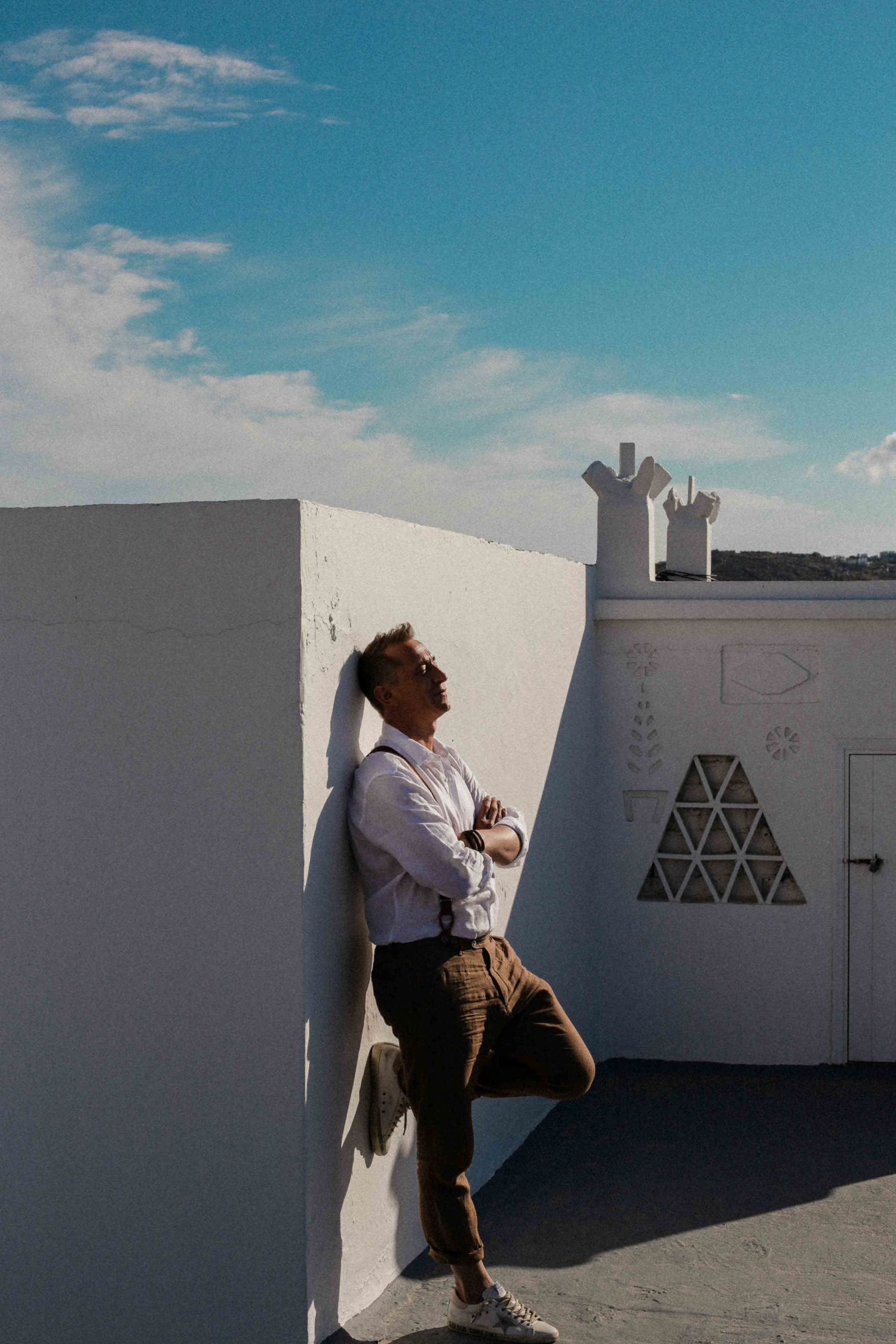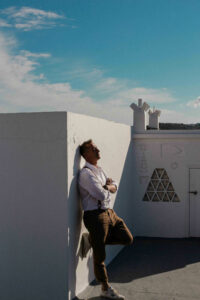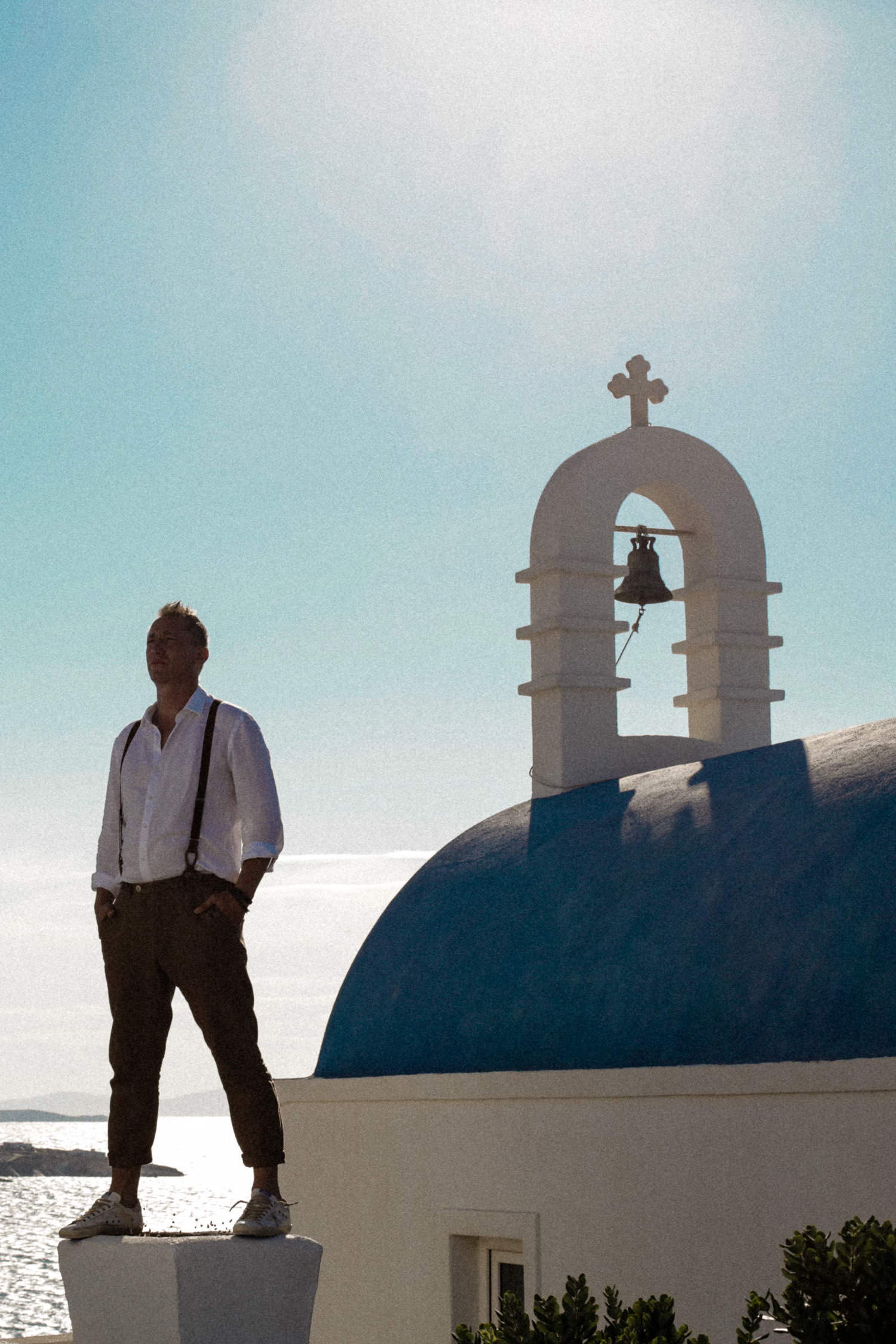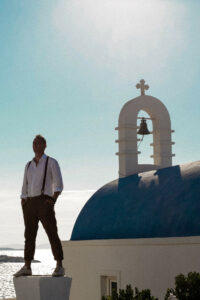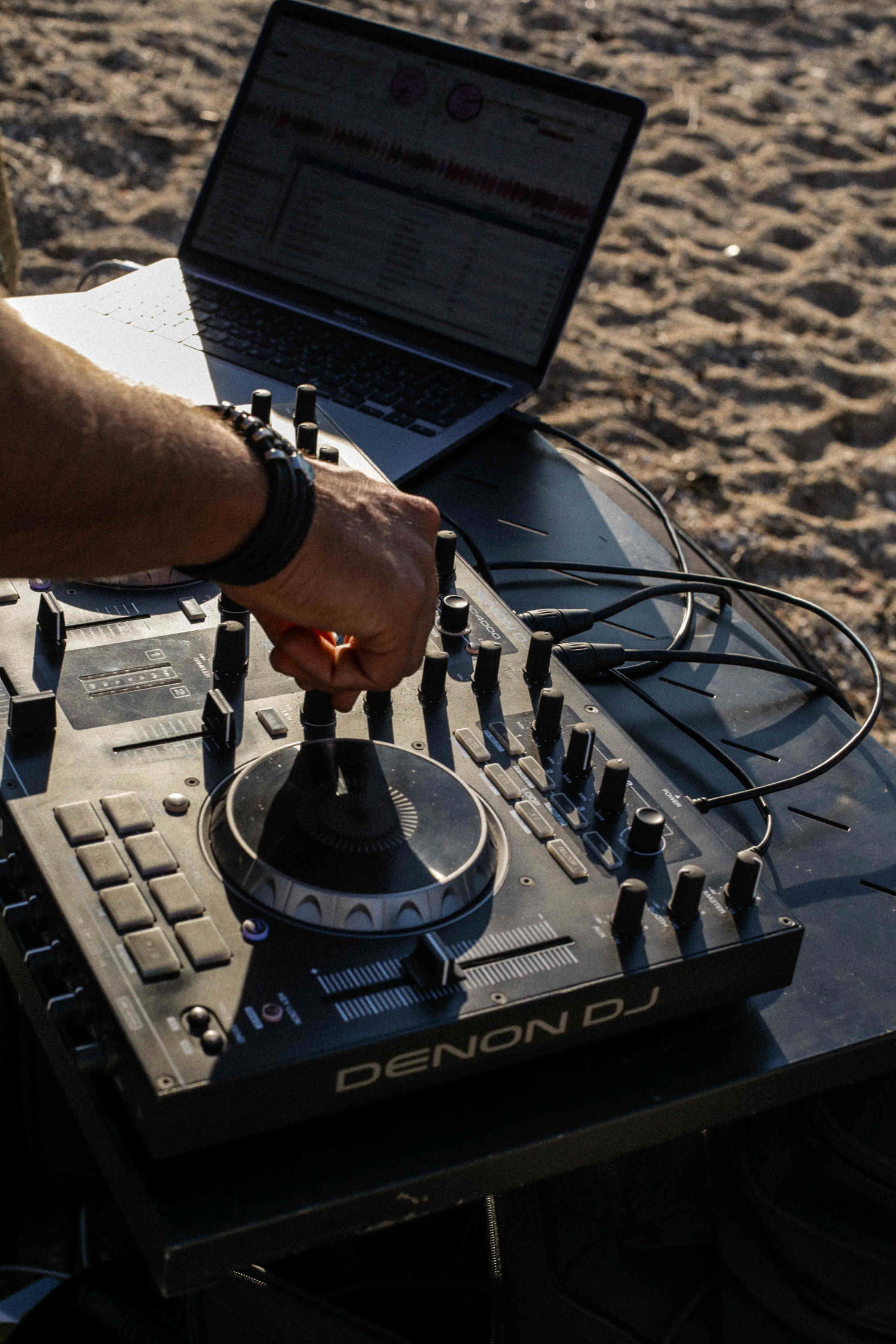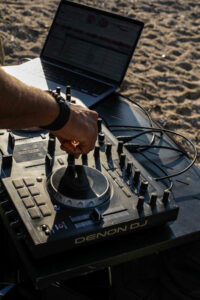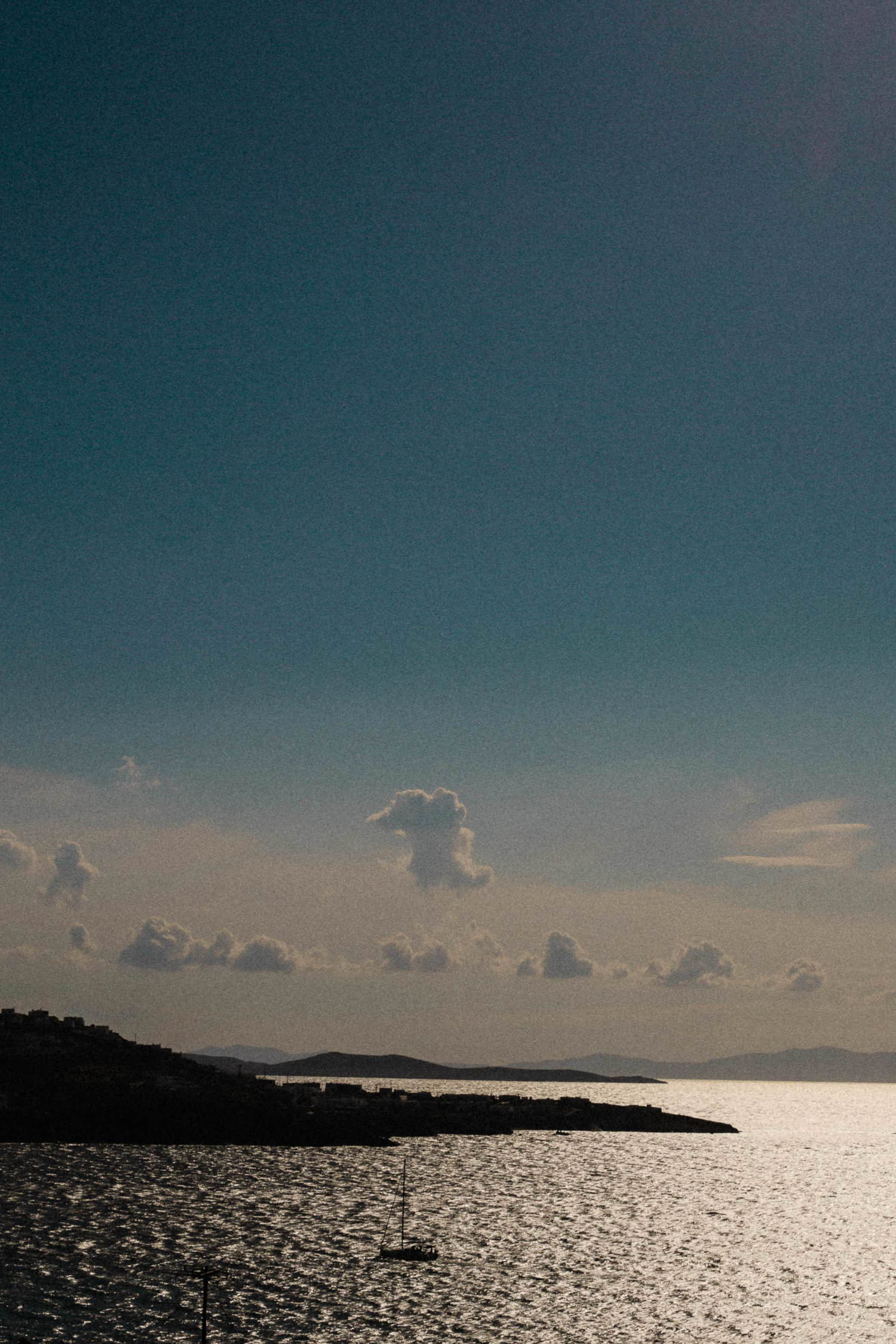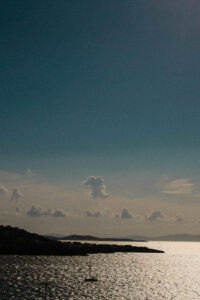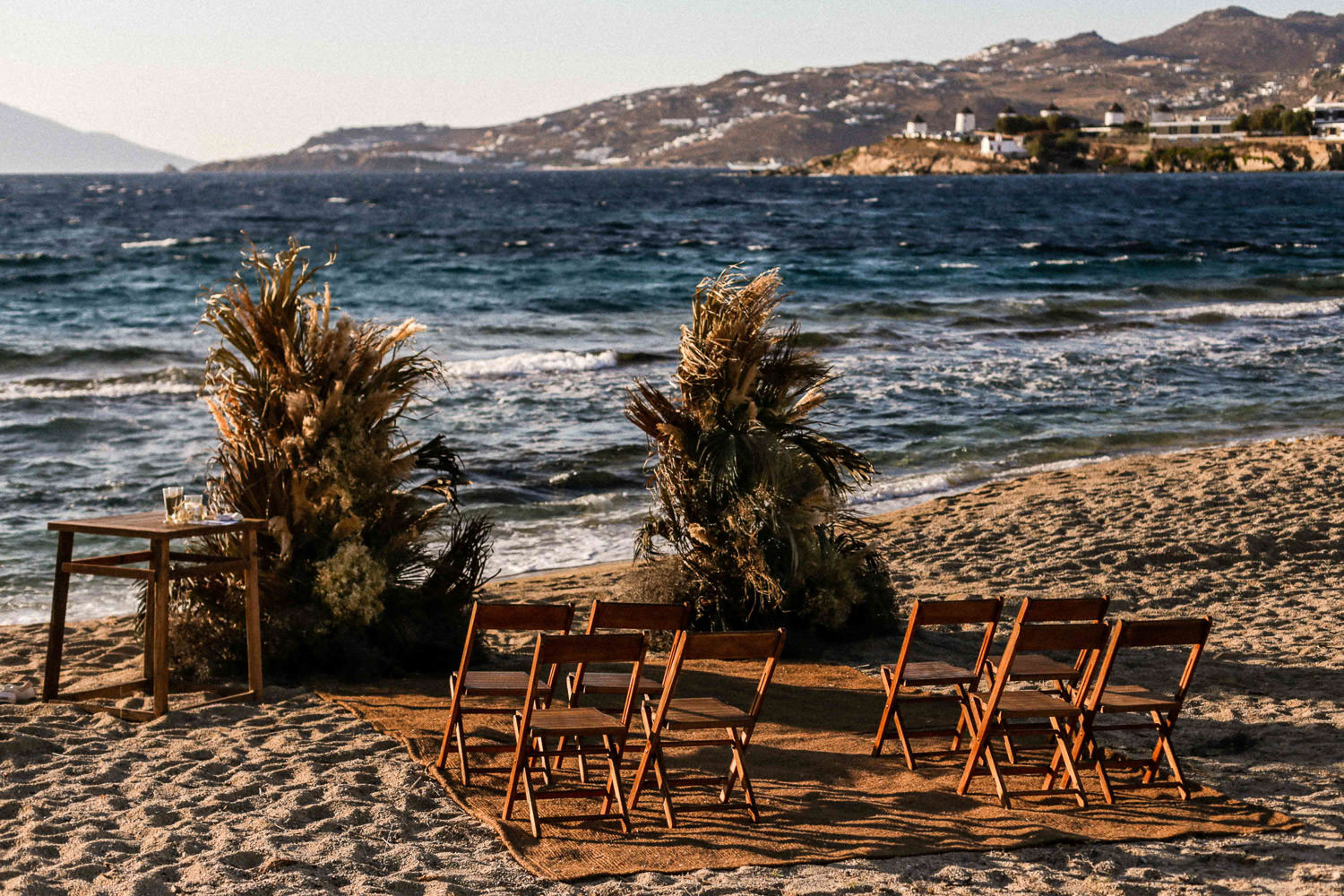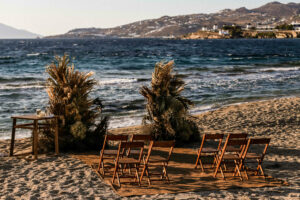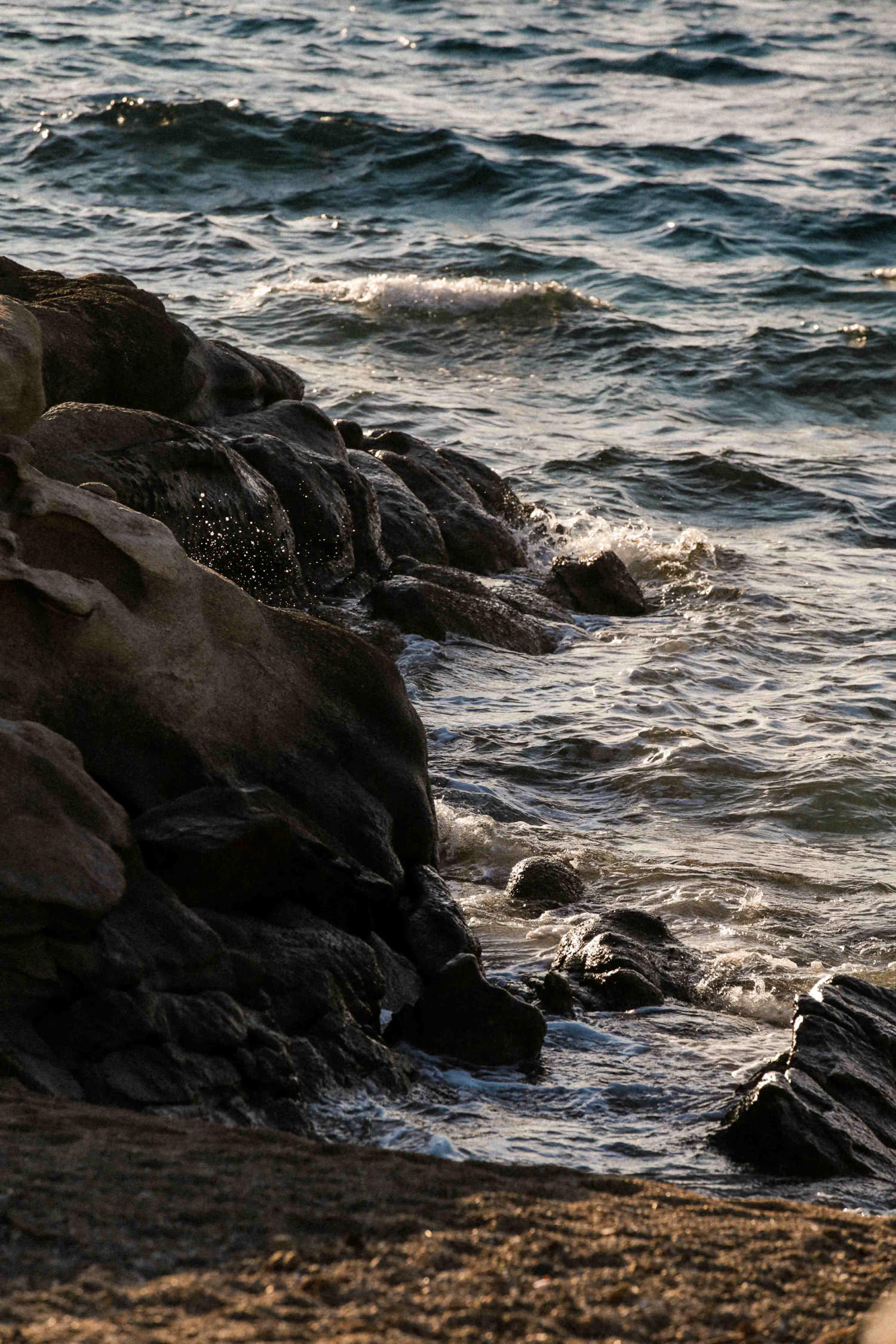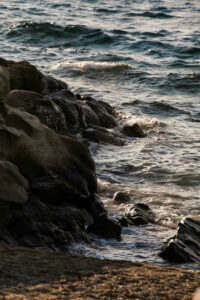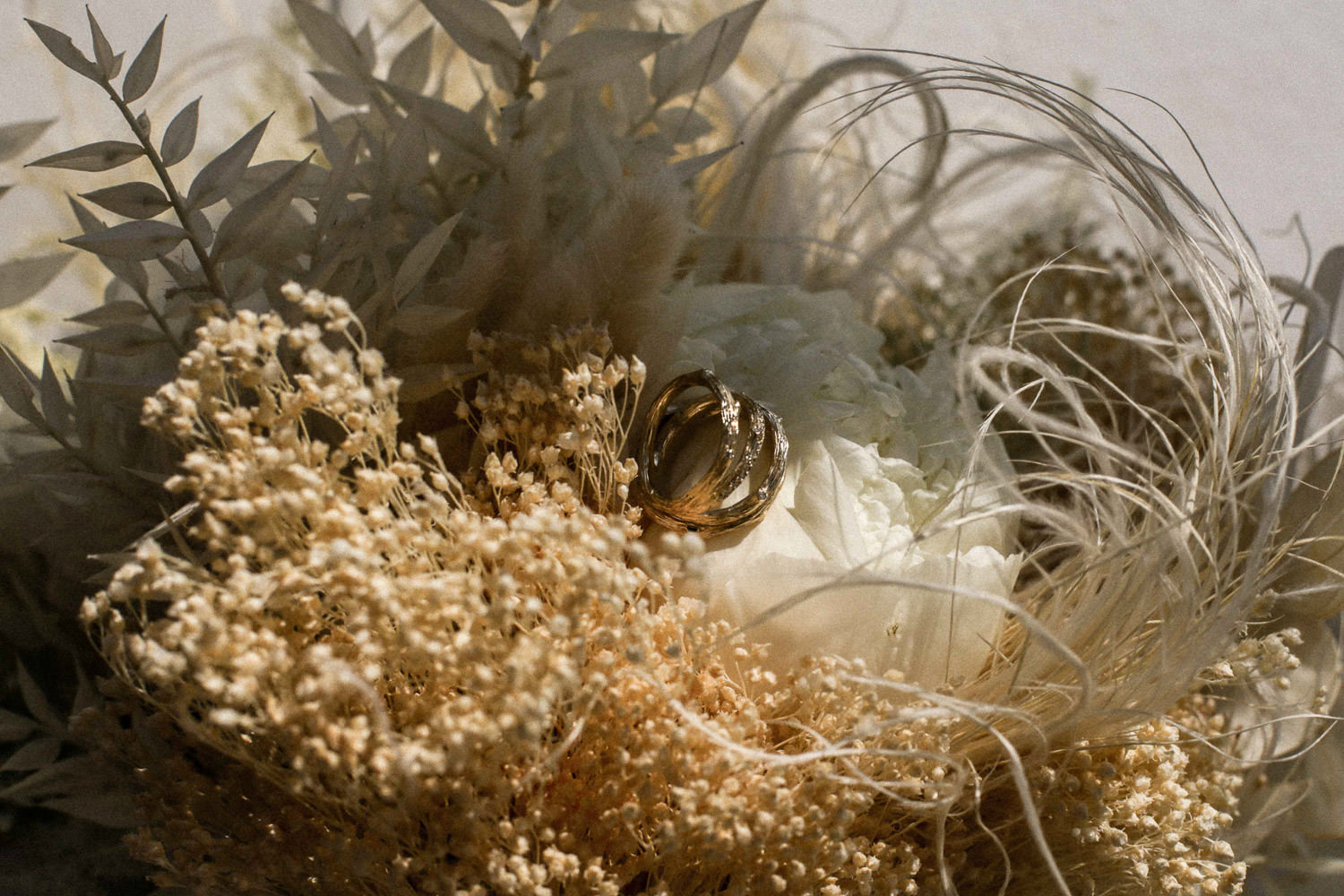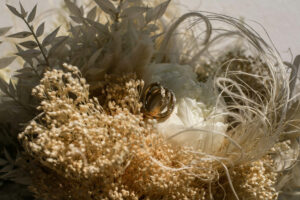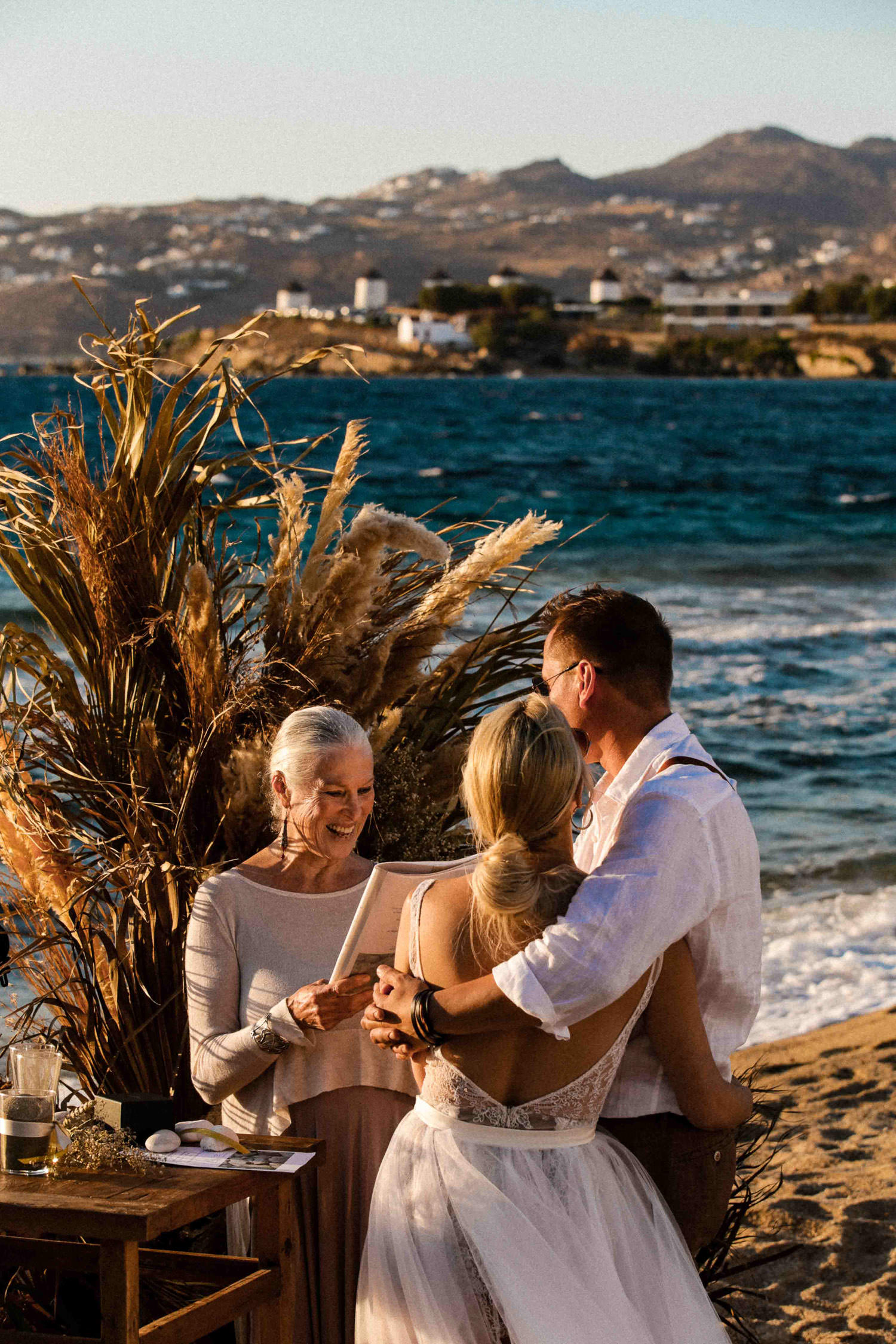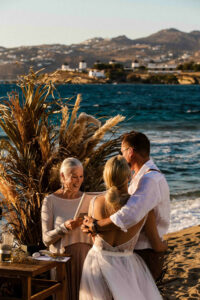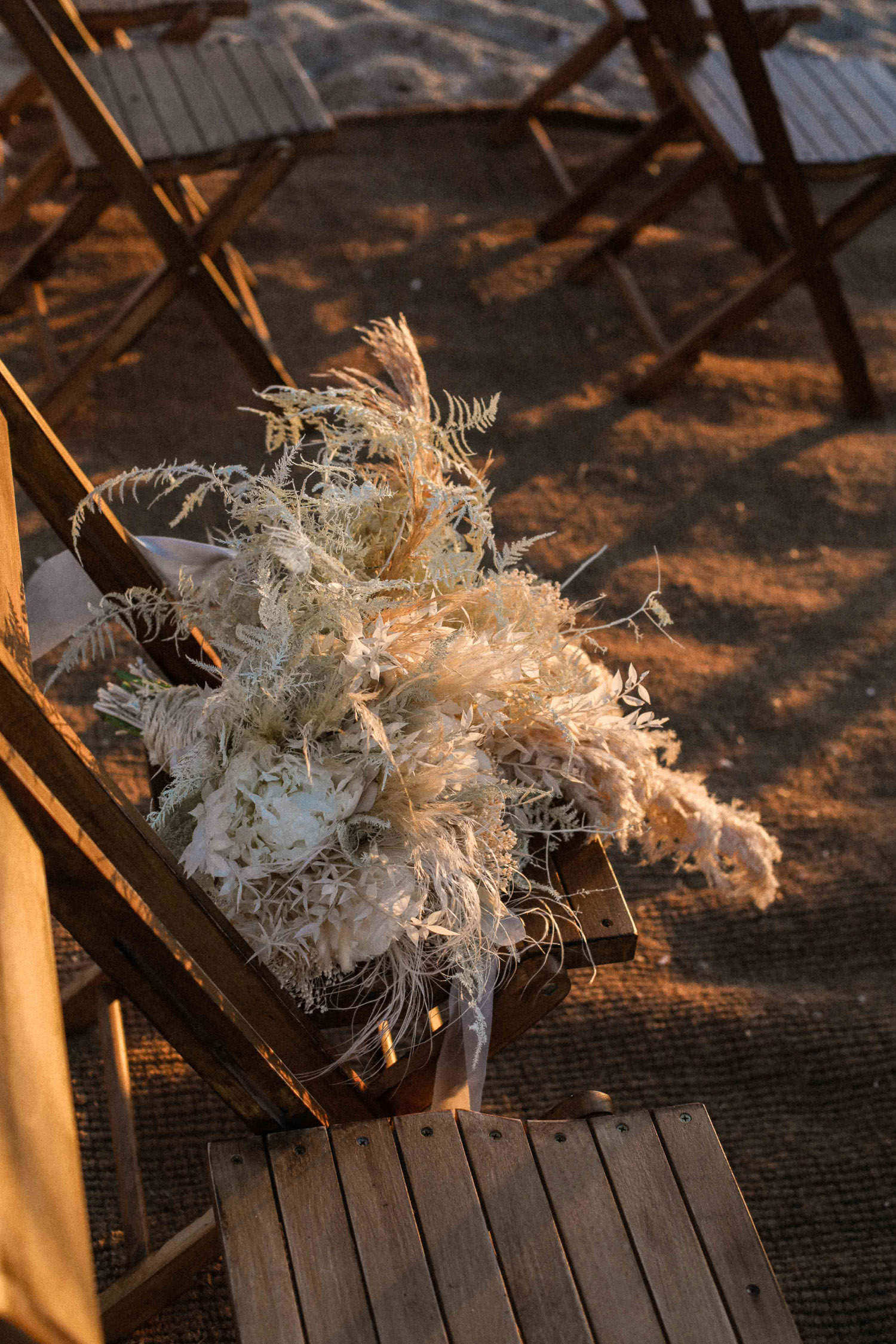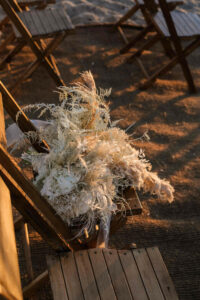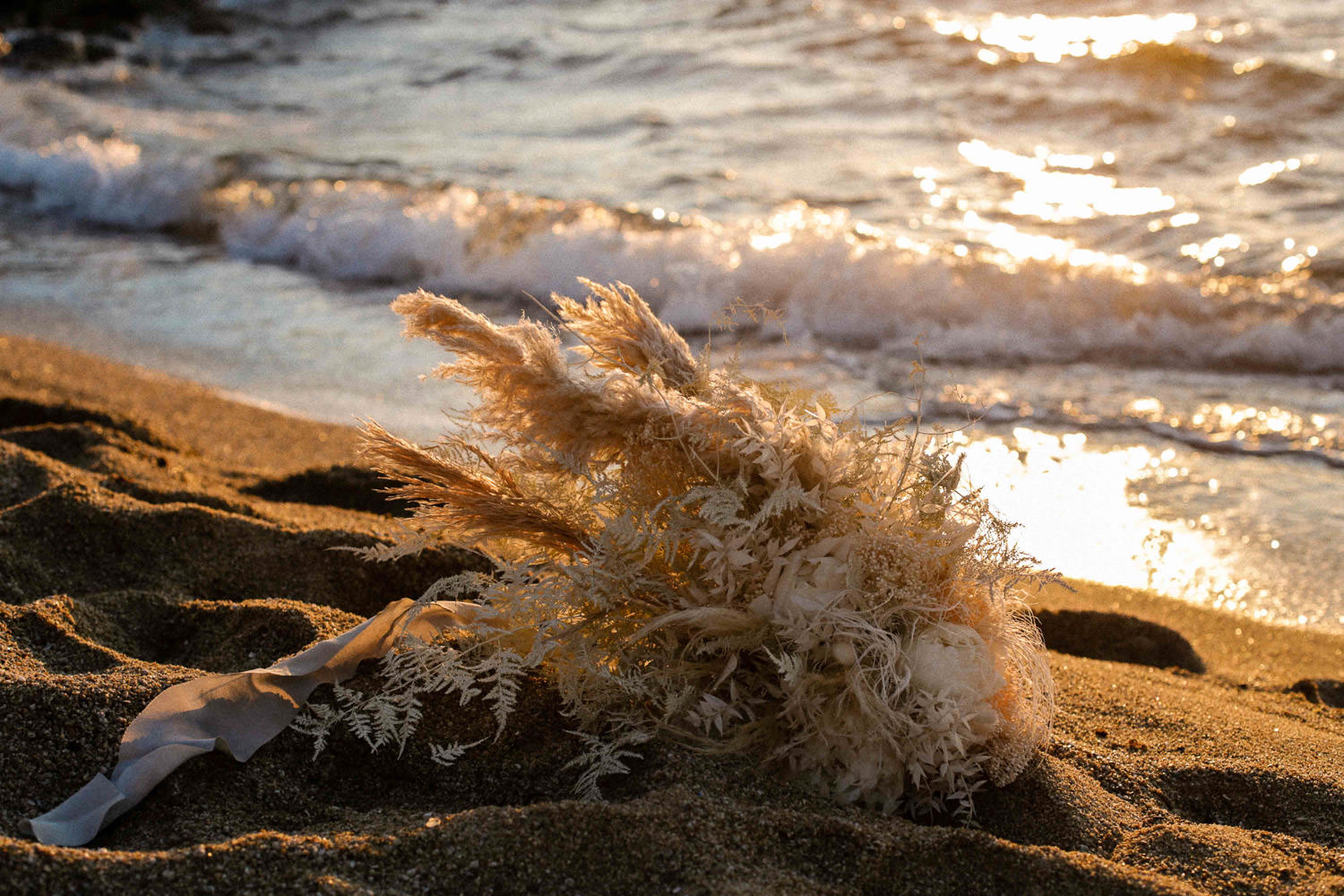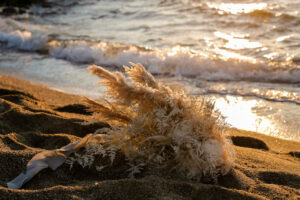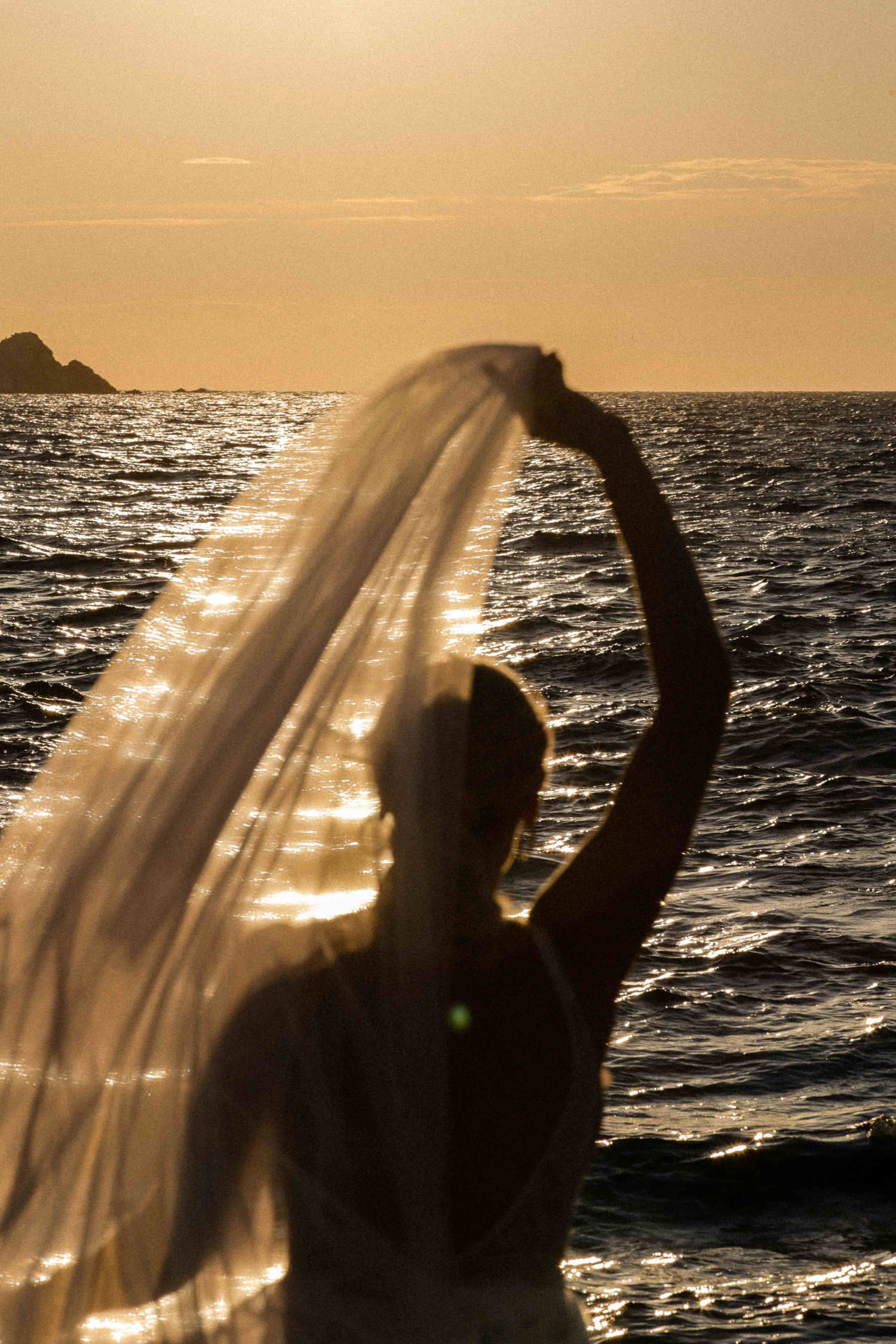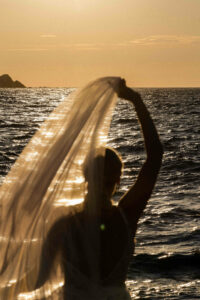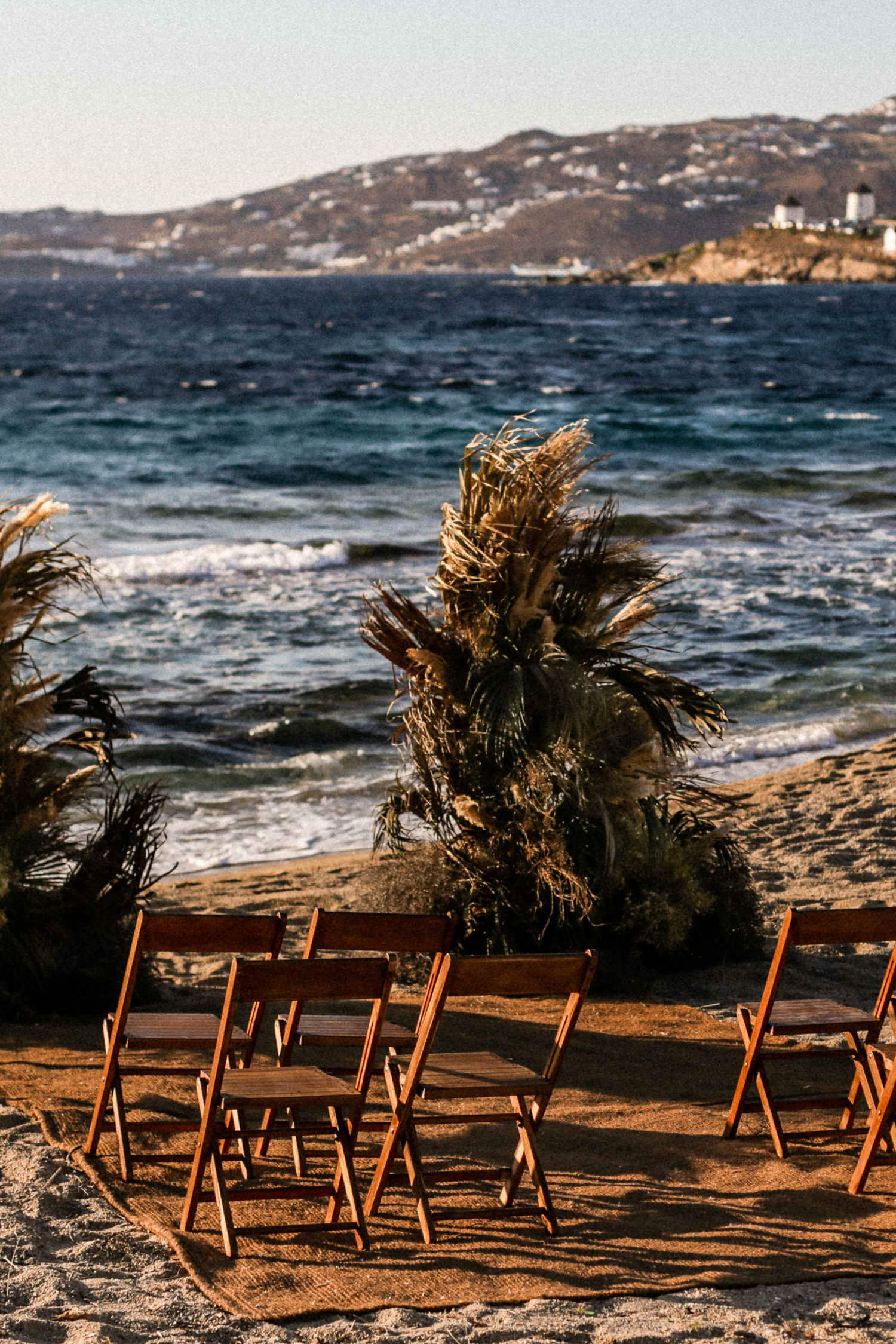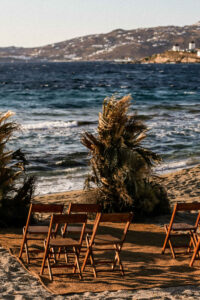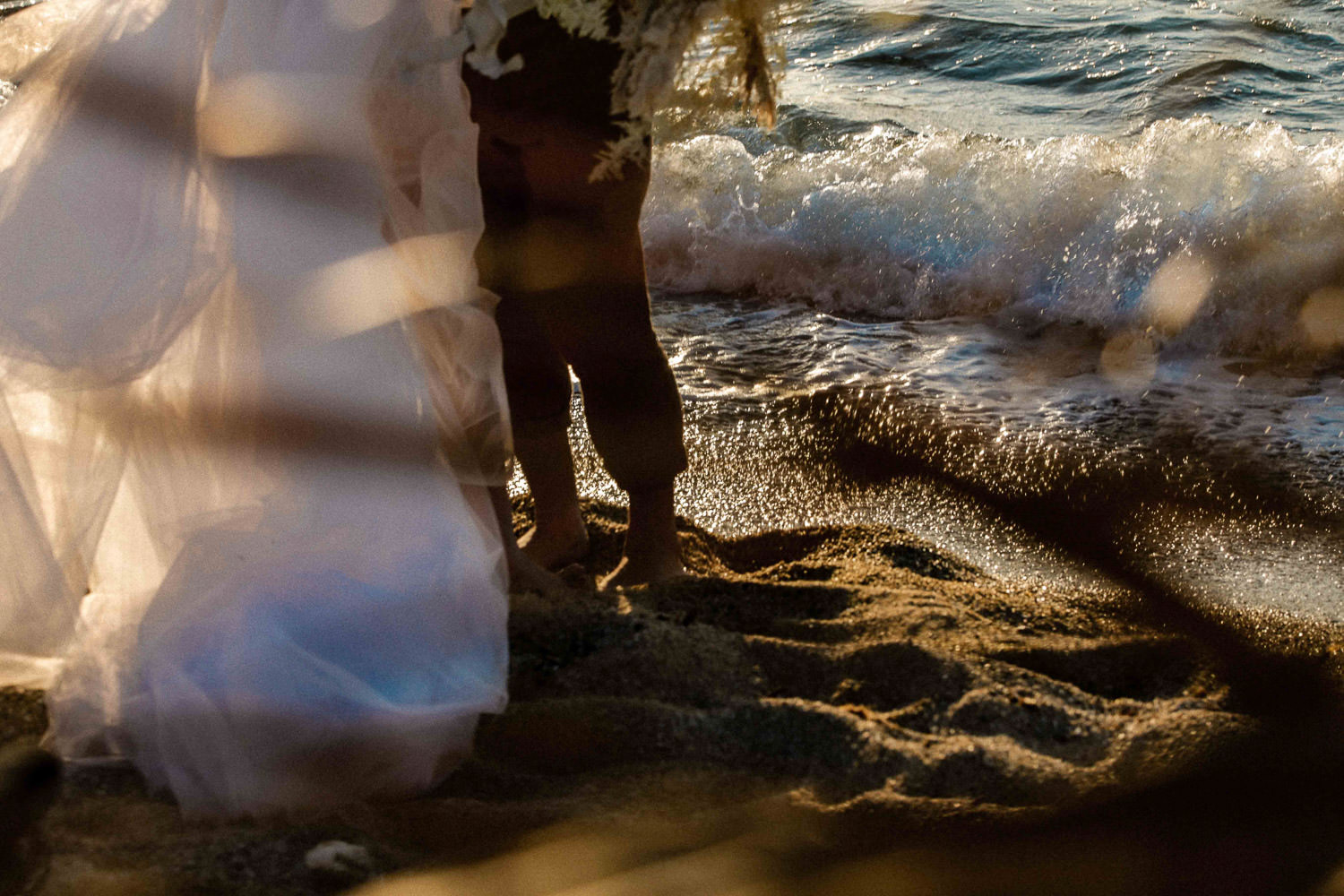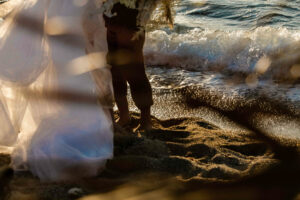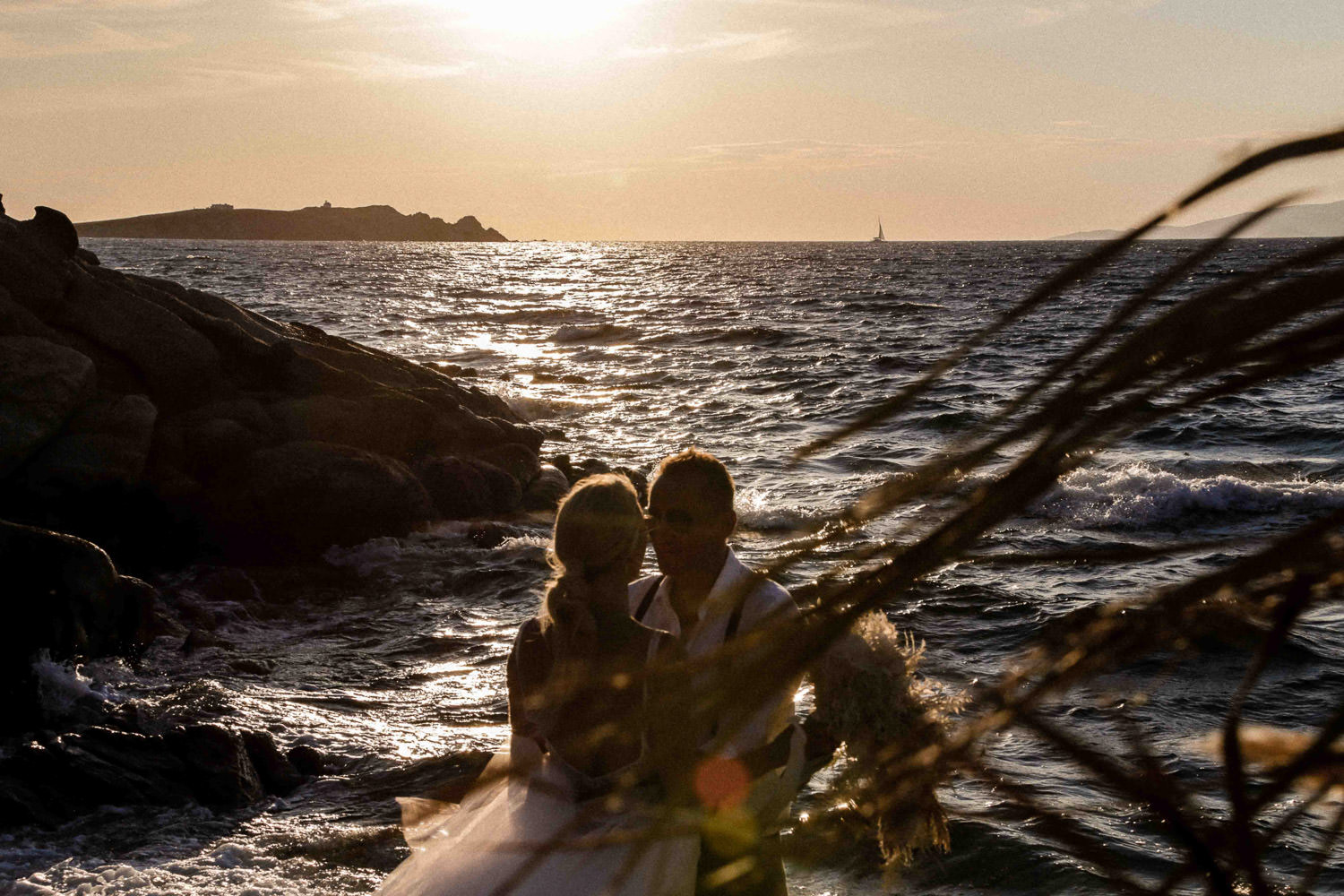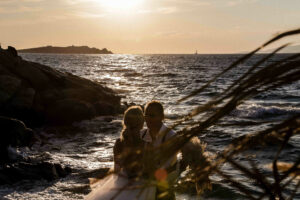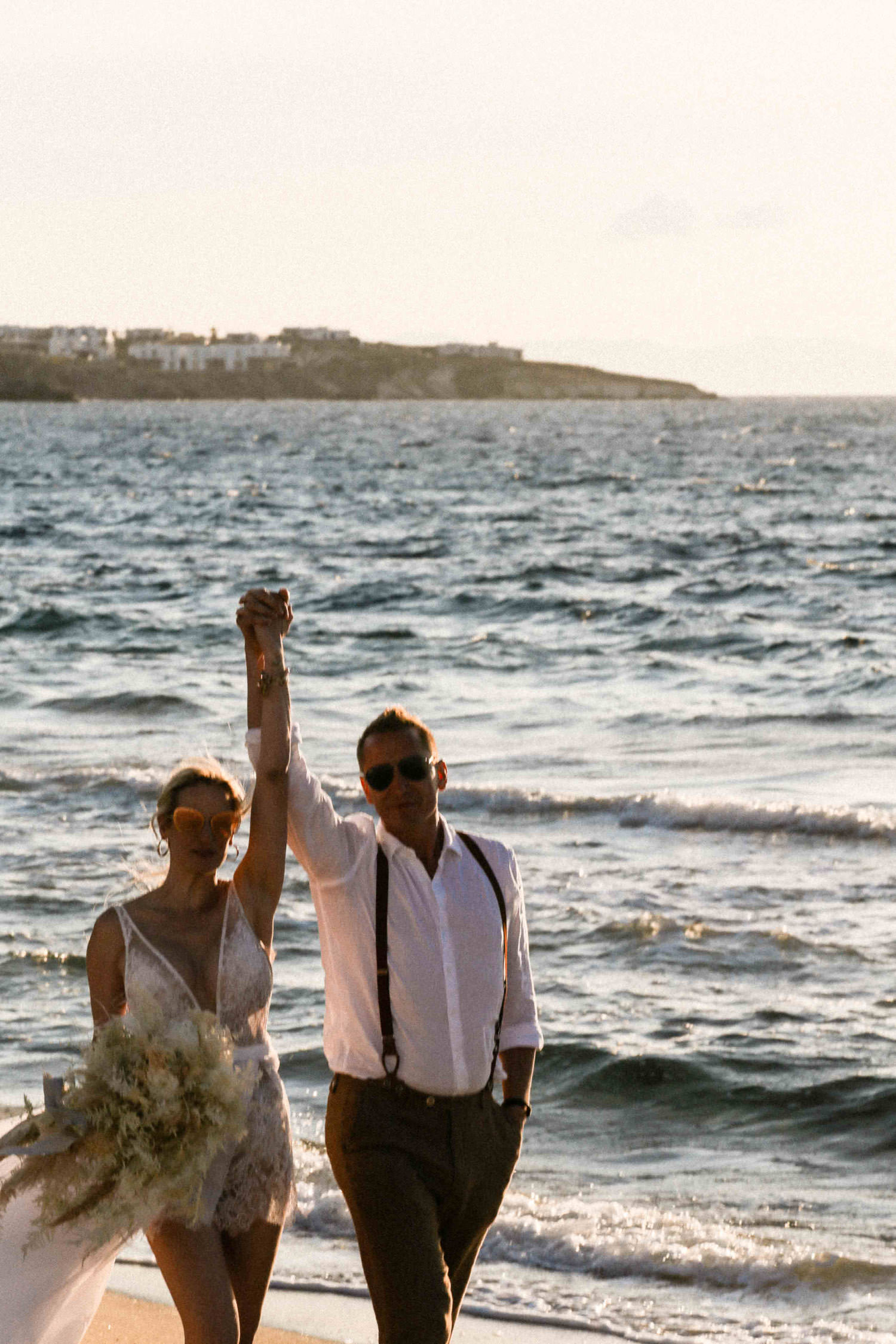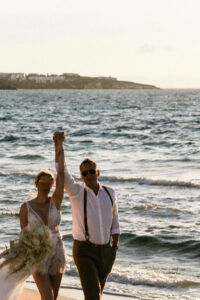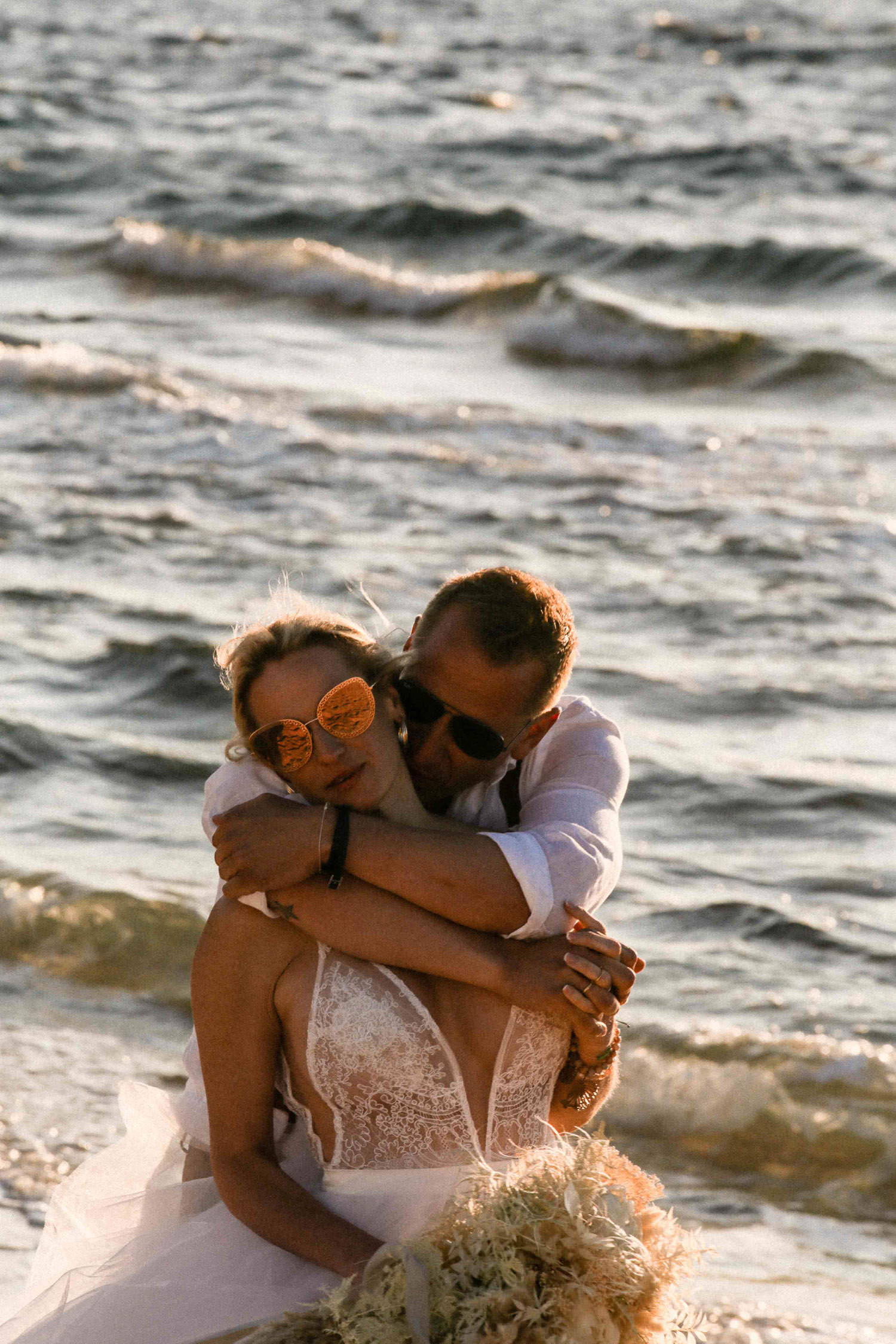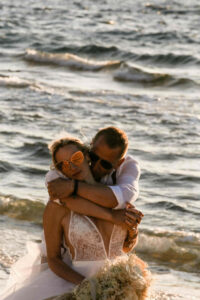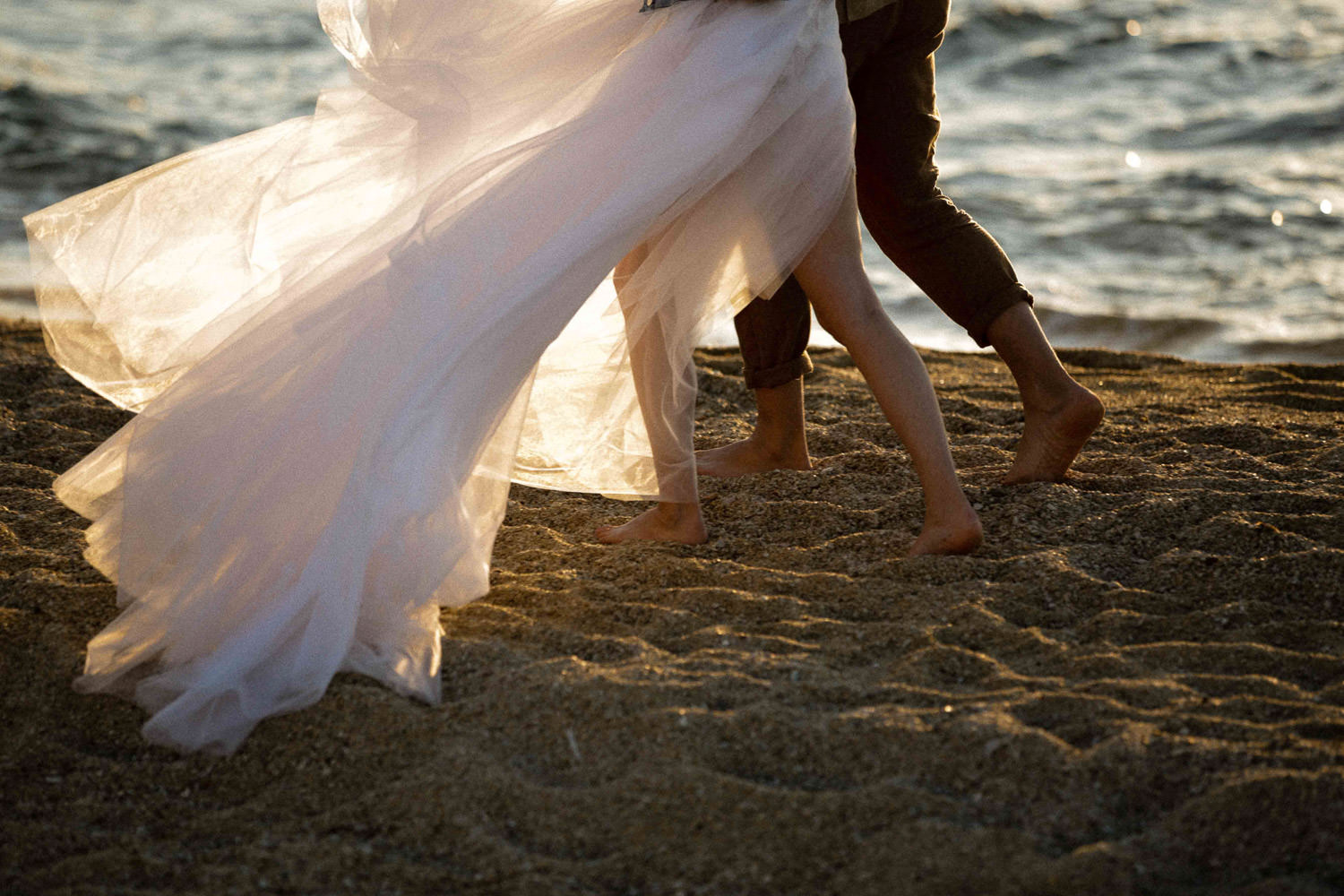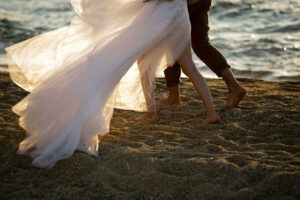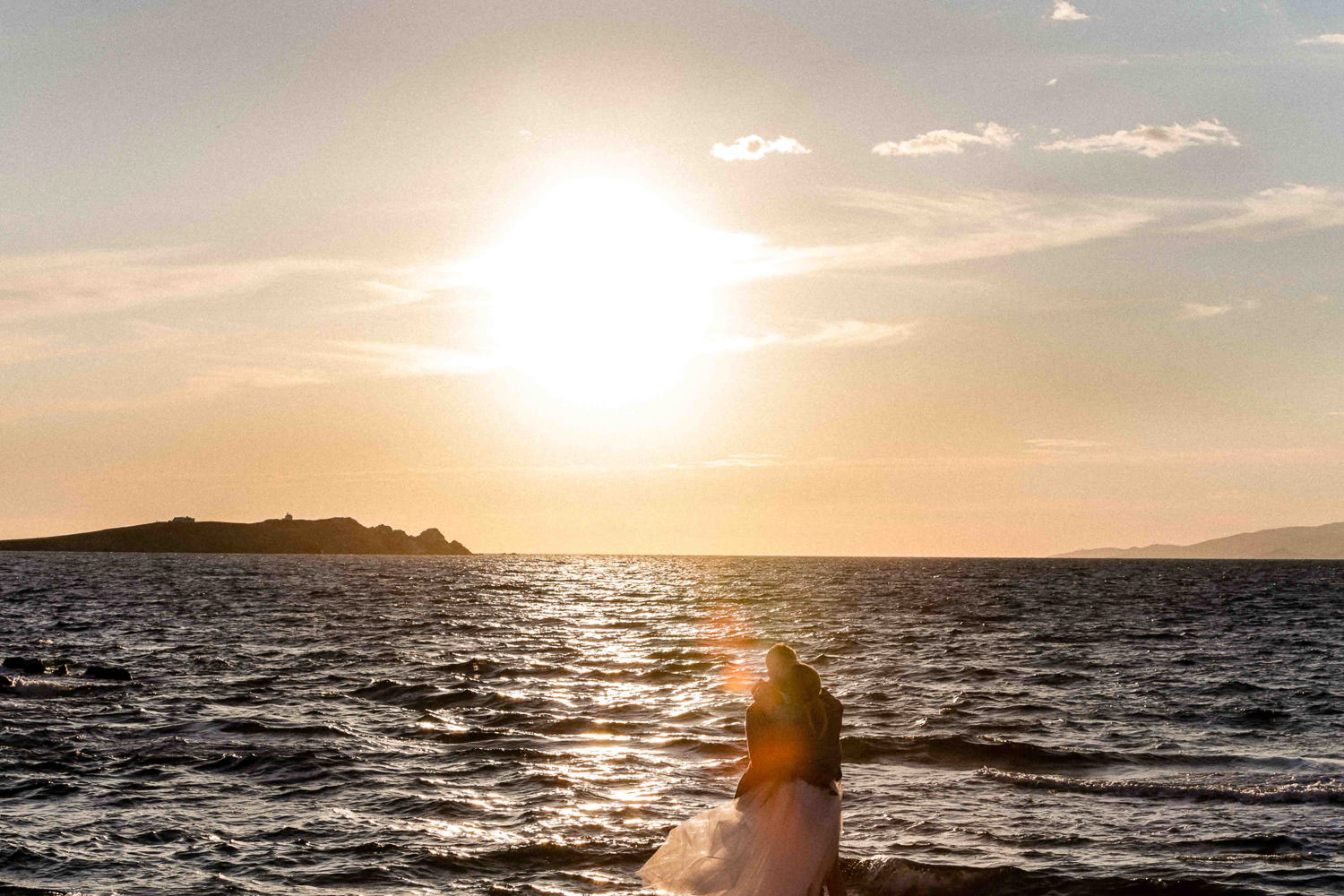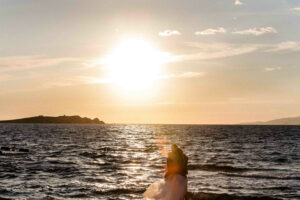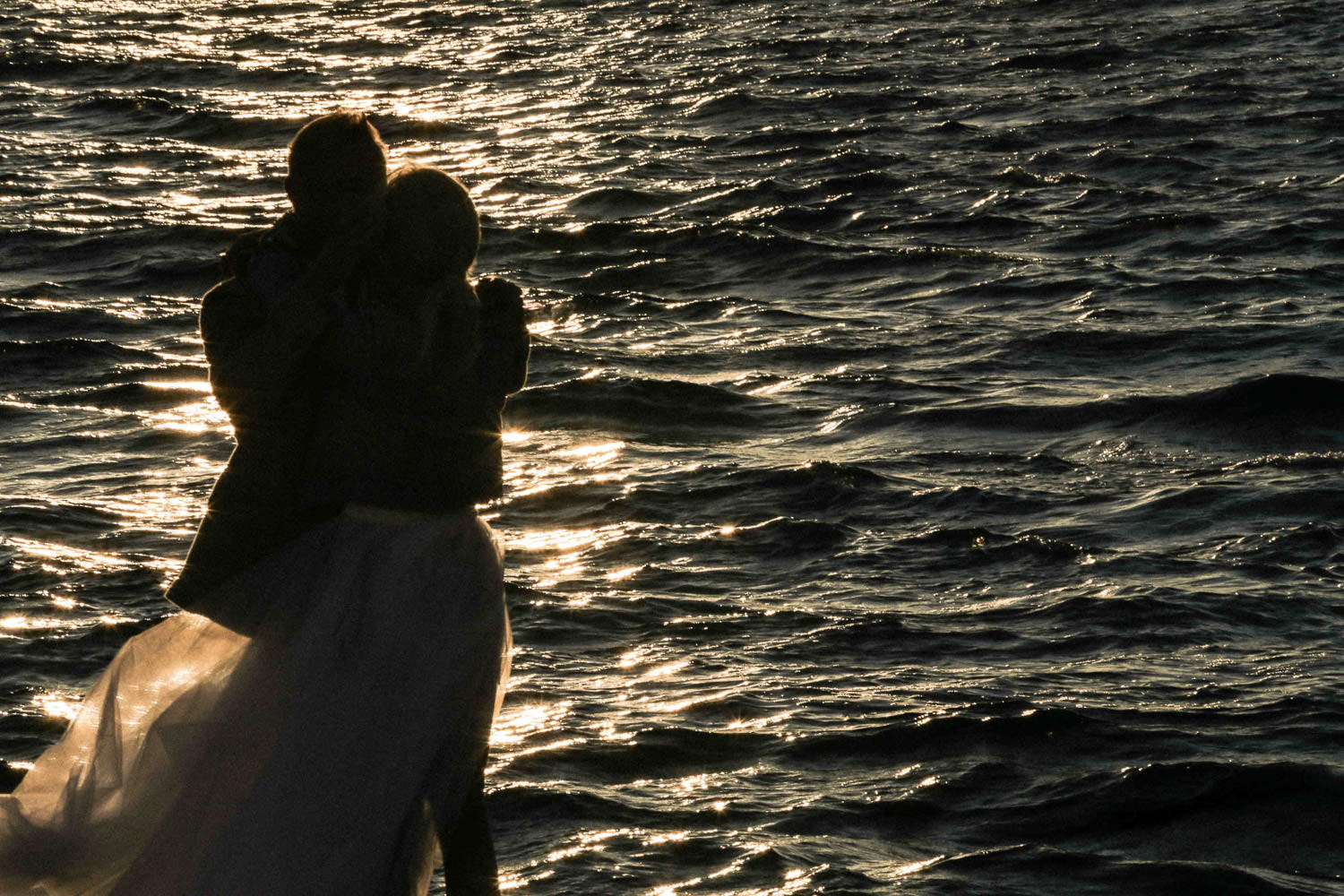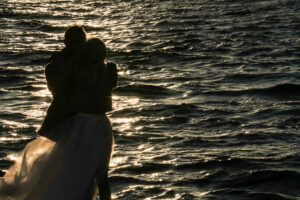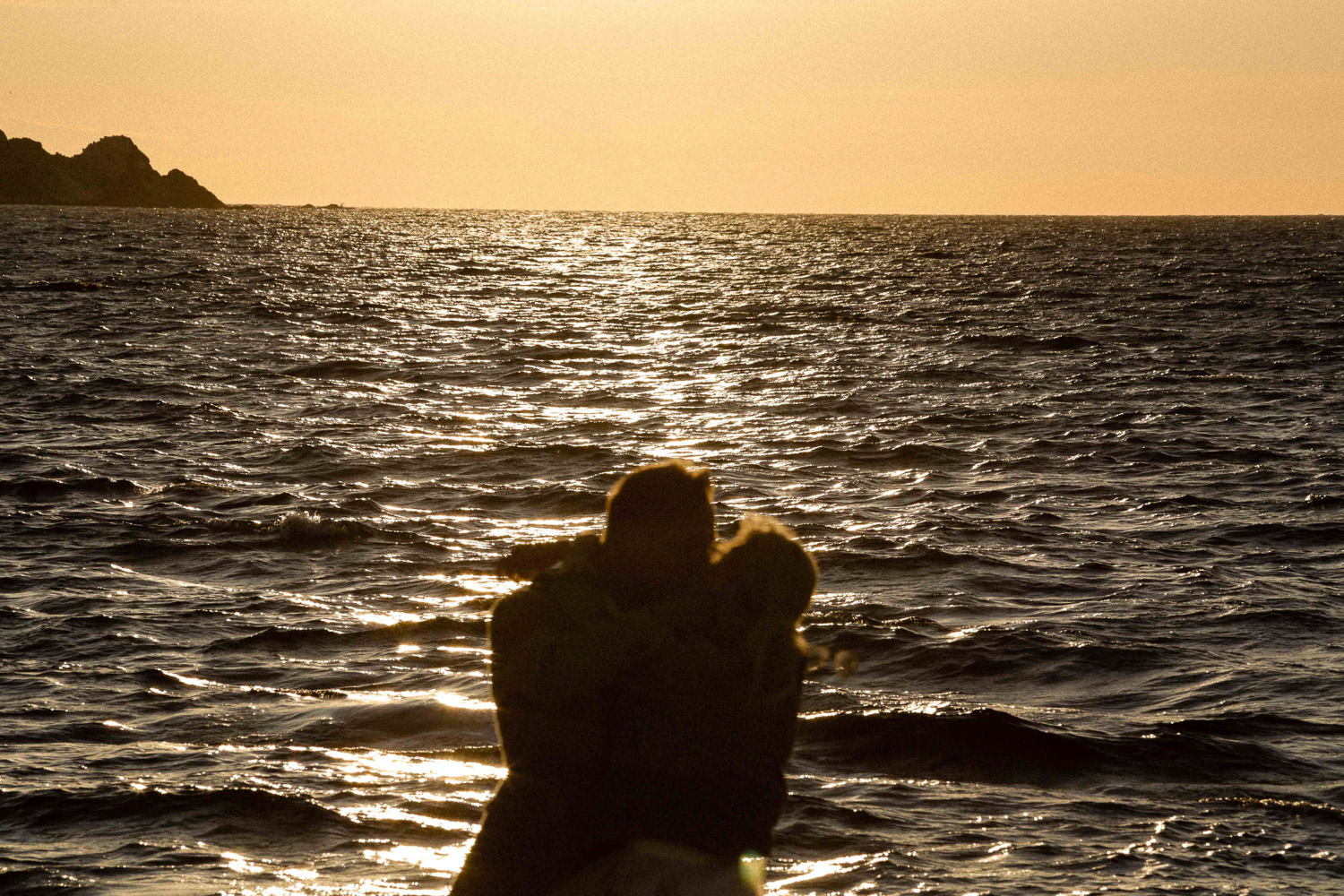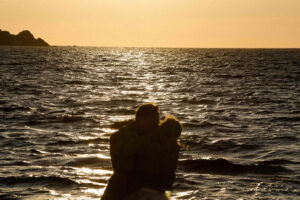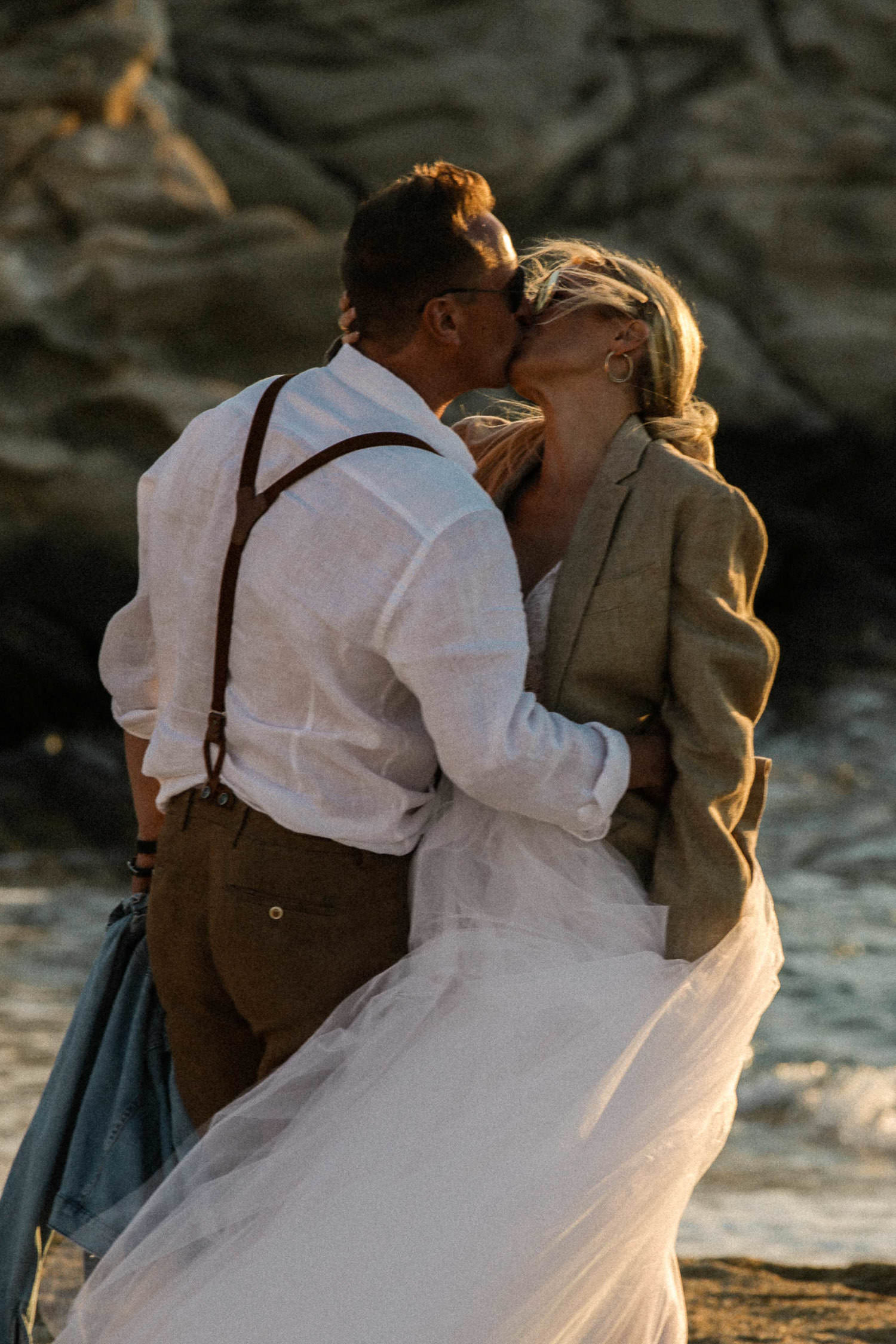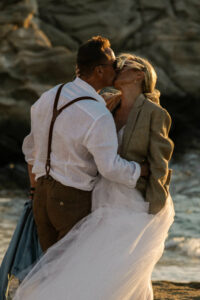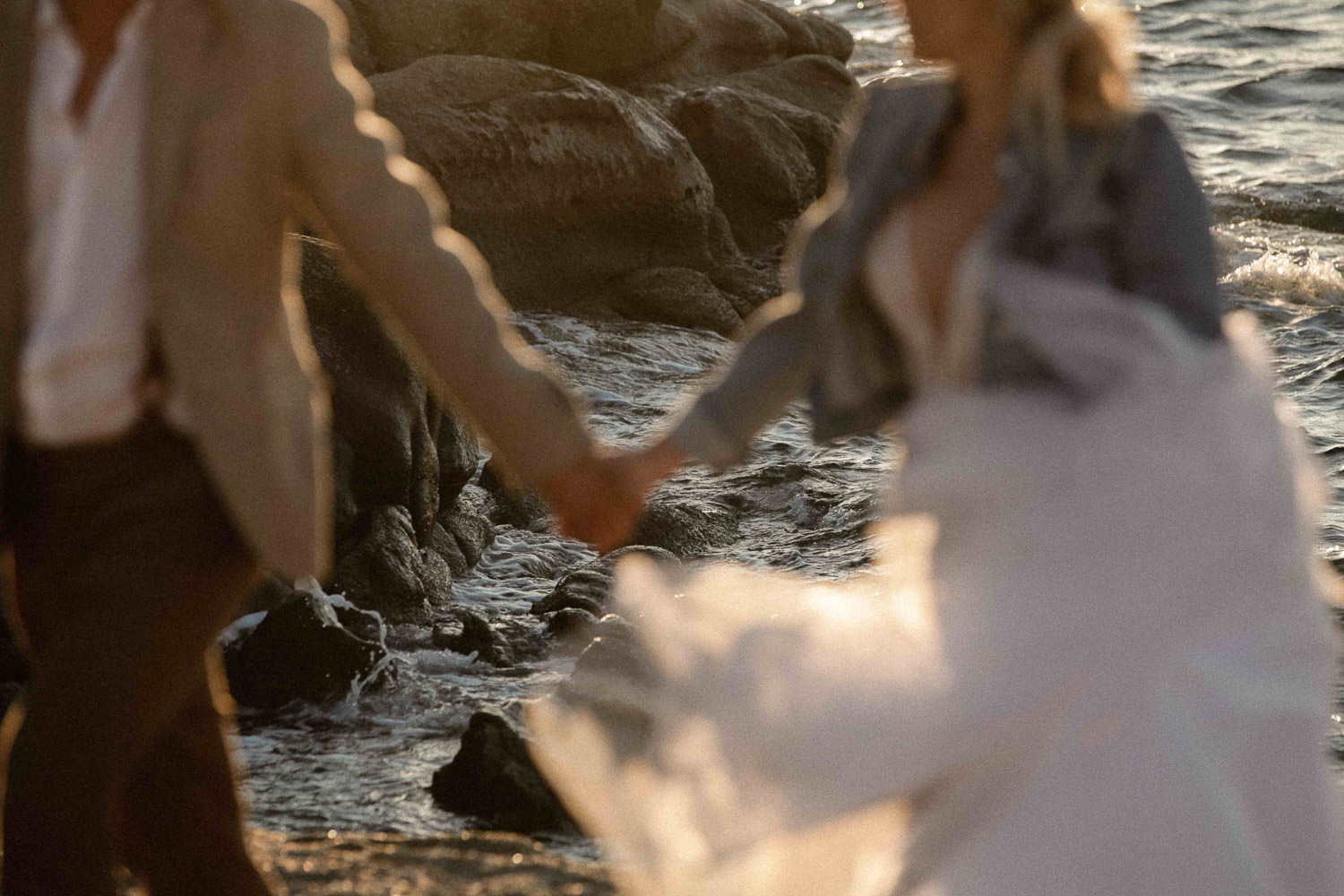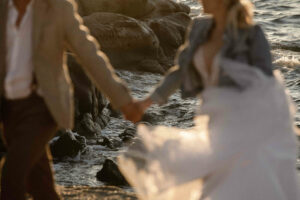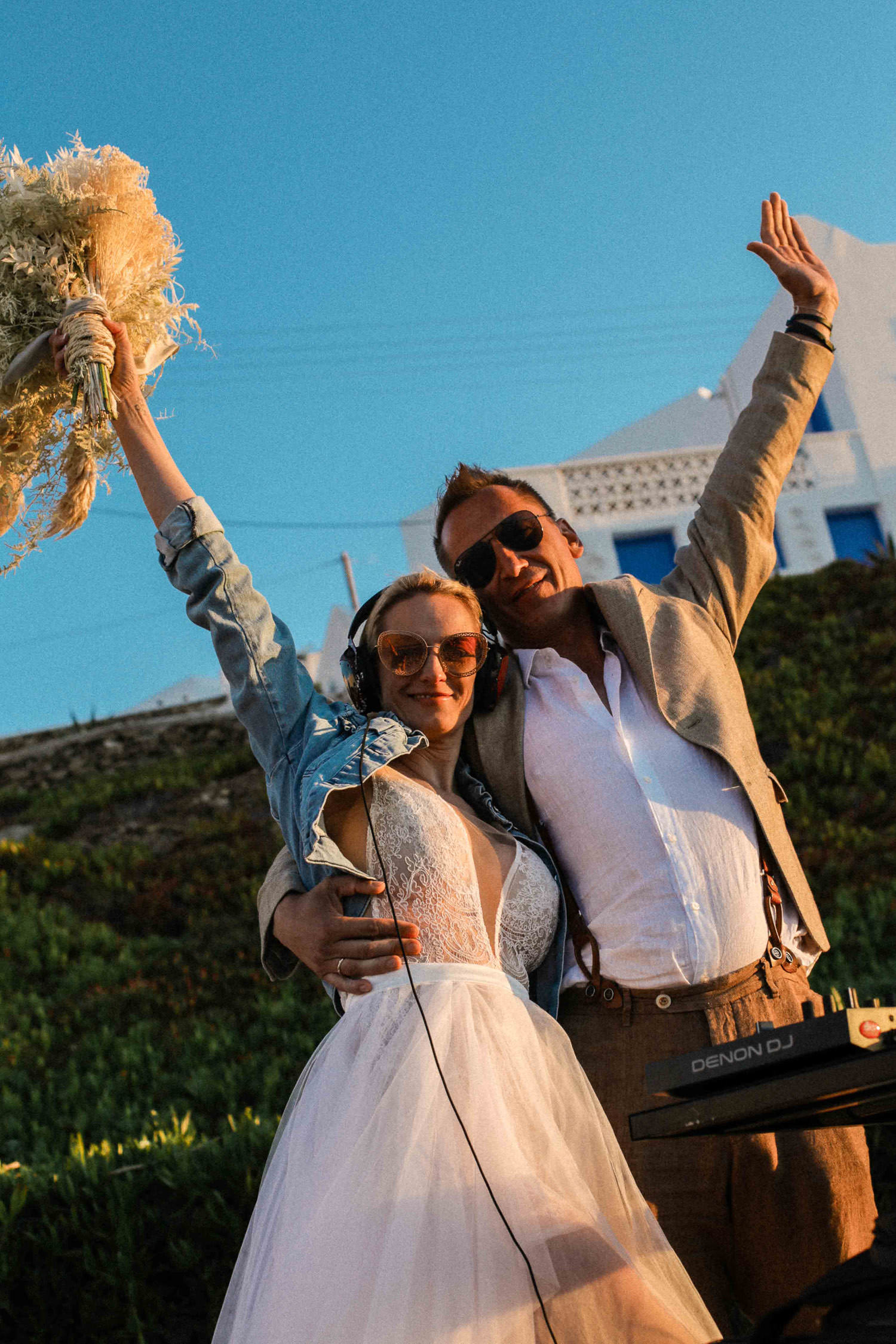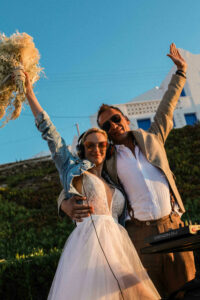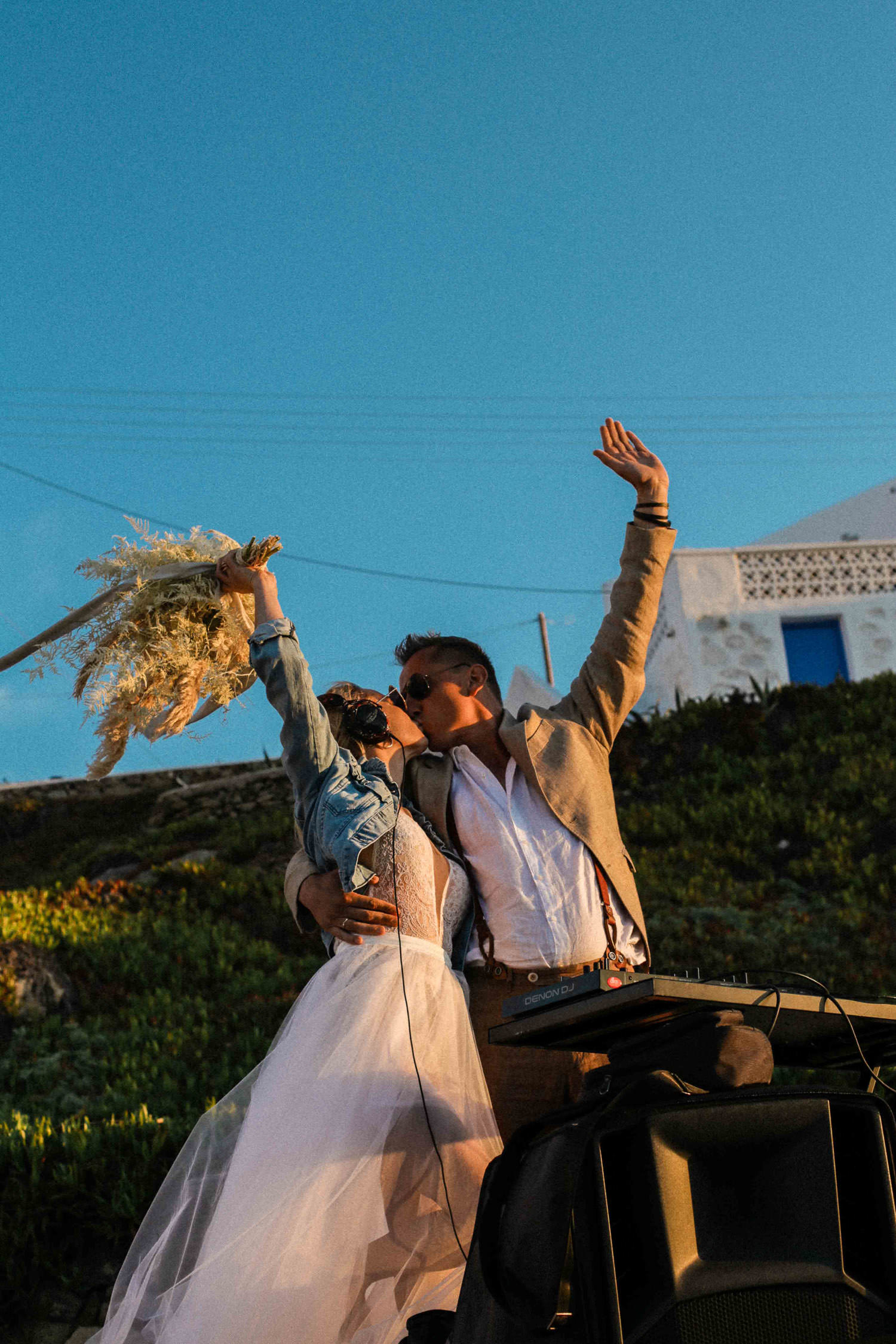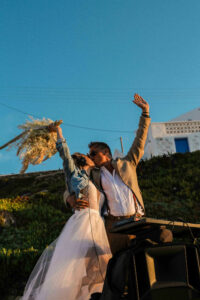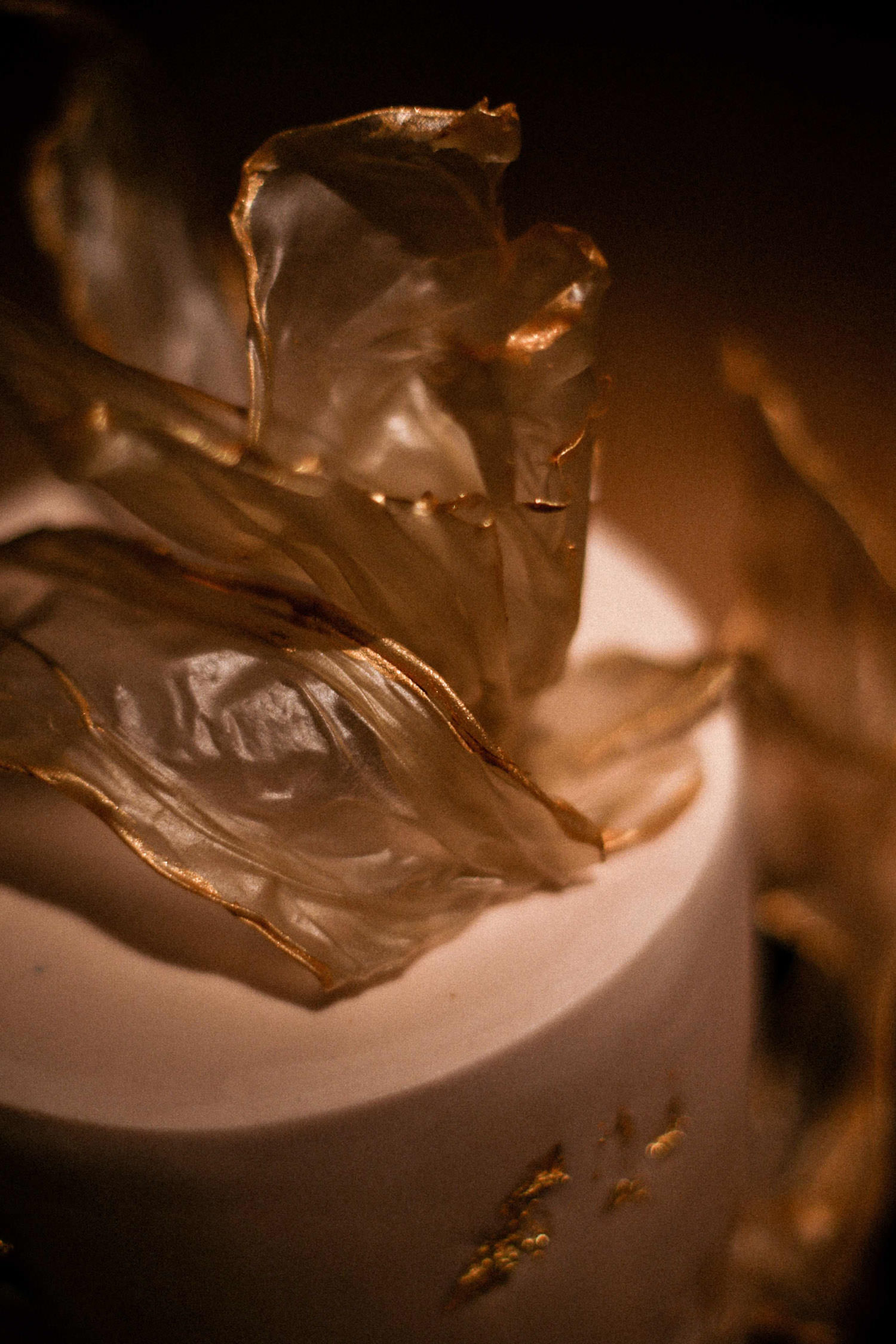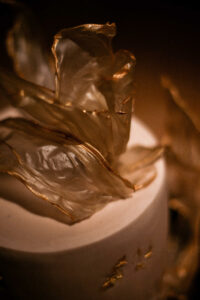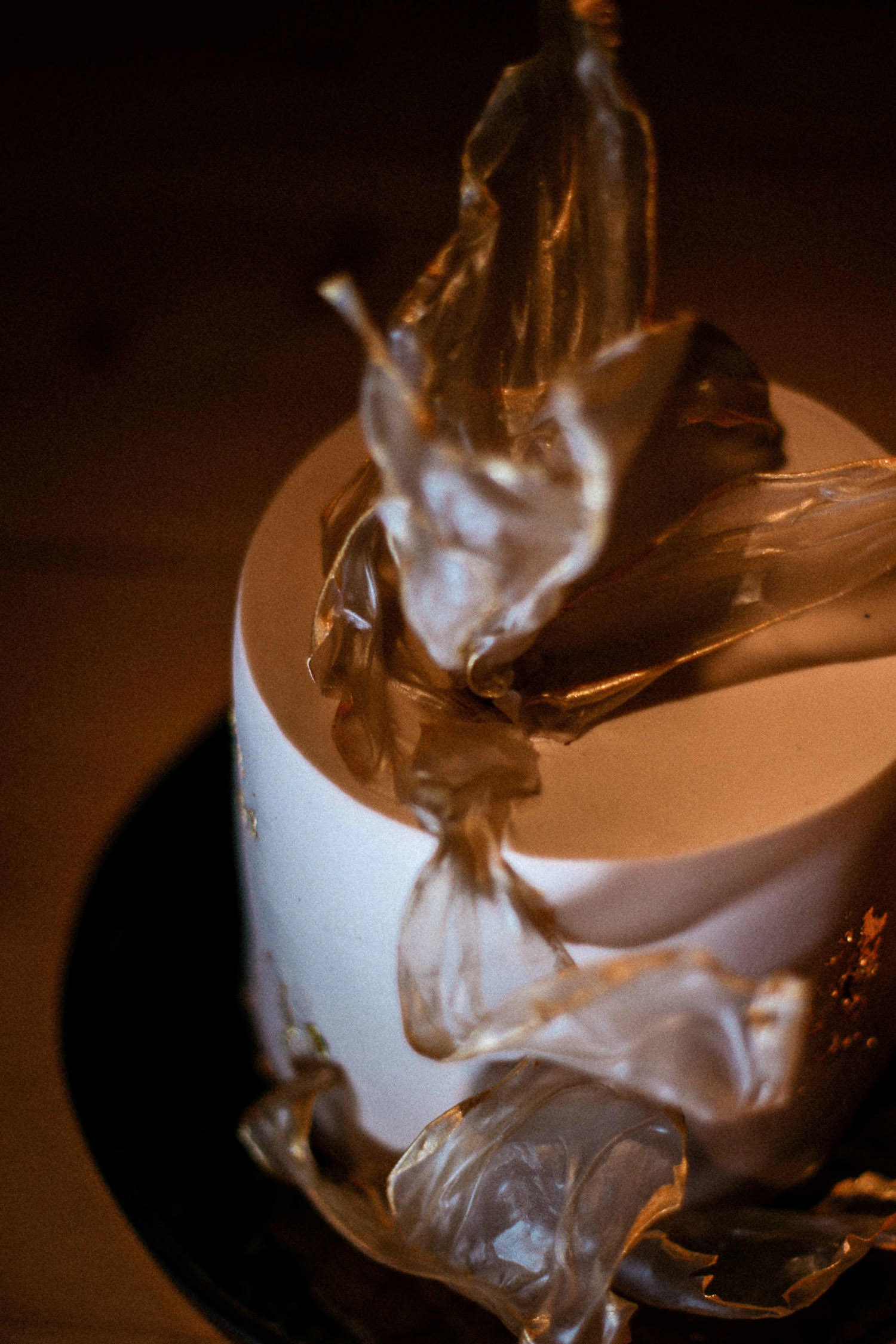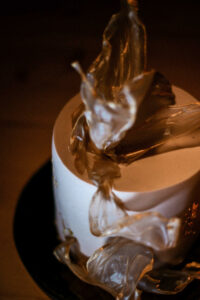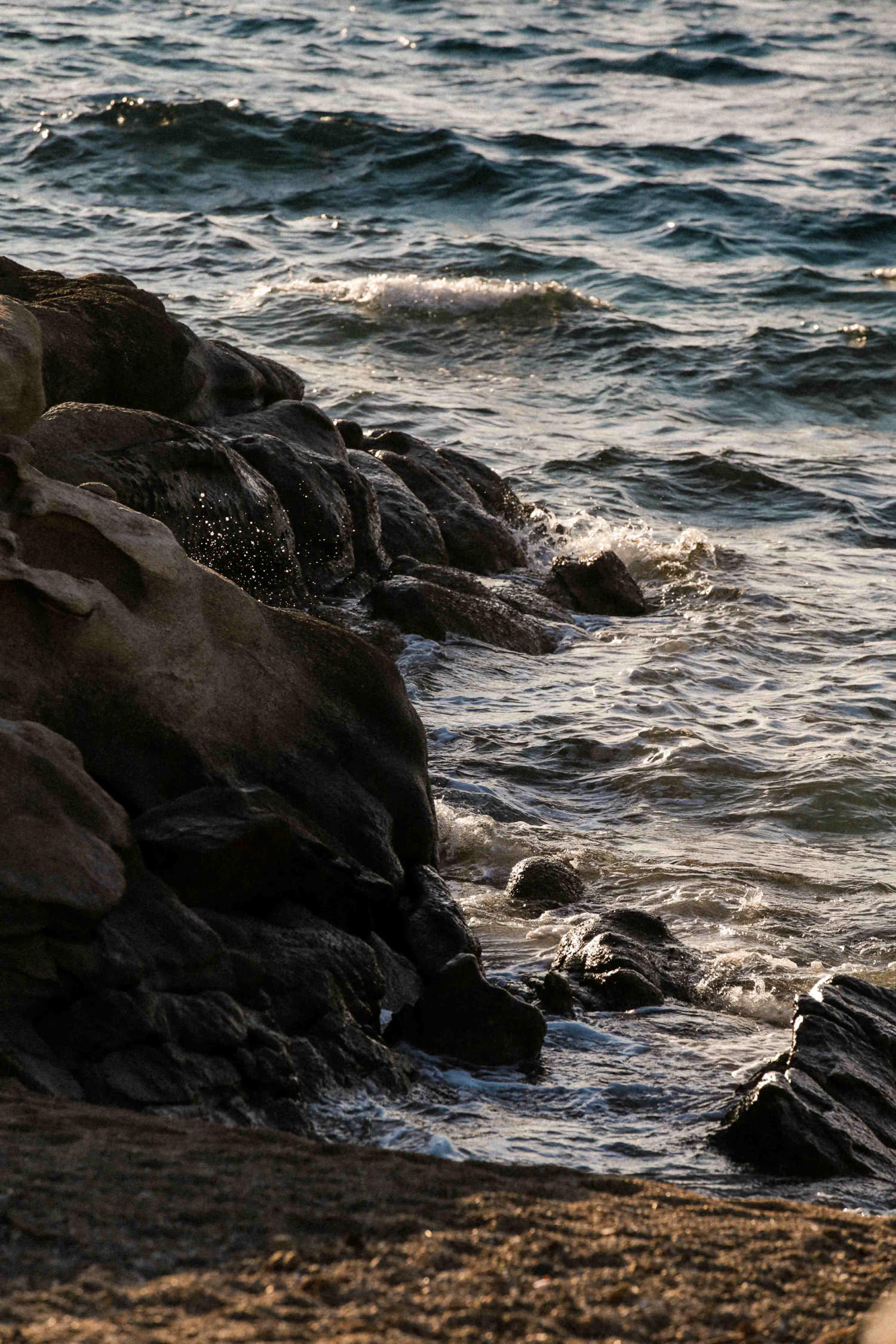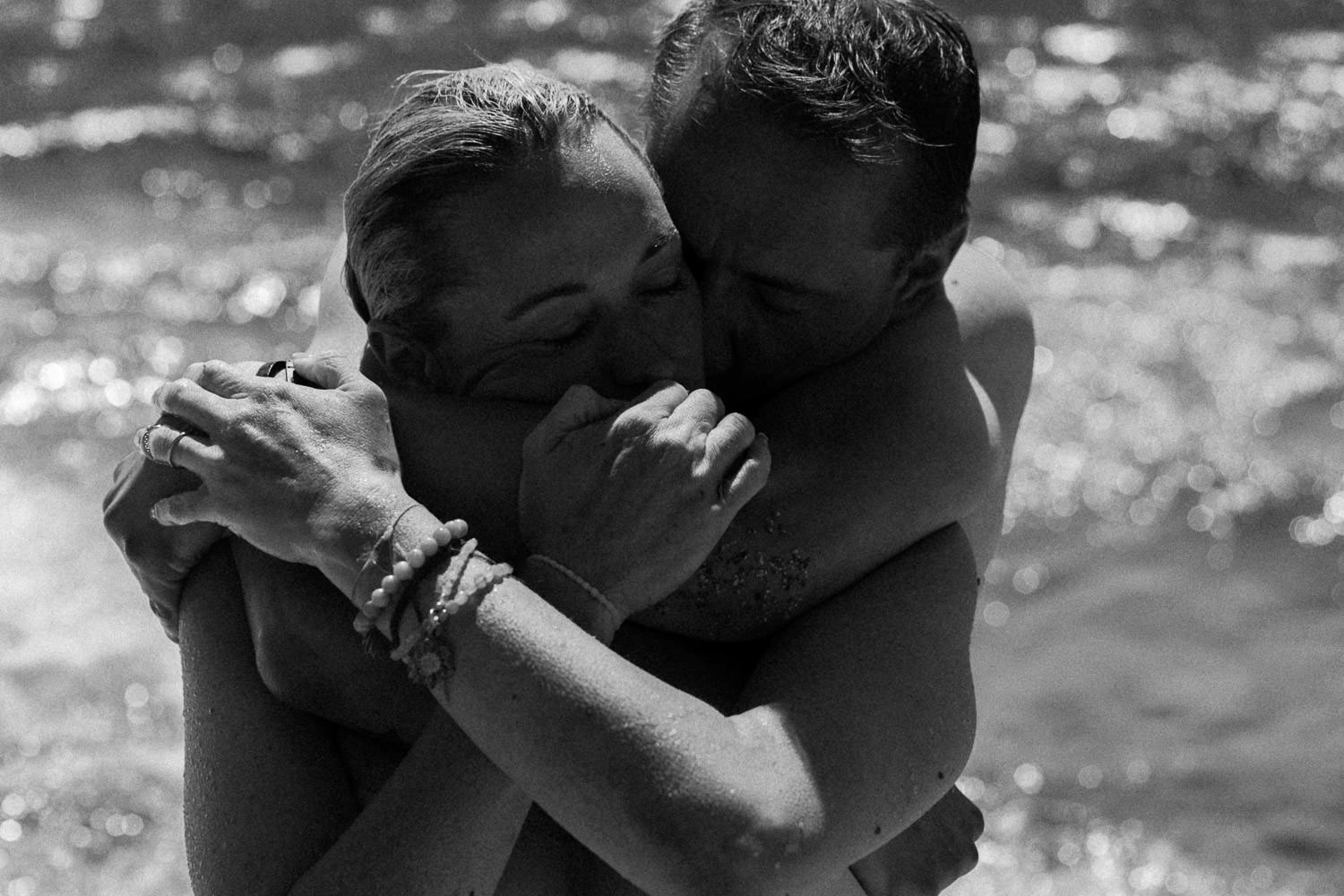 Whatever your style may be, I will ensure it is unique, memorable and indescribably special. If you are feeling smitten with the thought of getting married in Mykonos as just the two of you, I welcome you to enquire with me at Kiss From Fleur. I can't wait to be a part of your love story!