WEDDING VENUES
ON THE GREEK ISLANDS
Picture the scene… Luxurious villas, the promise of endless sunshine and the softest white sand between your toes.
There really is nowhere more magical to tie the knot than on the Greek Islands. Choosing your wedding venue is one of the most important aspects of your planning journey, which is why I'm bringing you a handpicked collection of curated Greek Island wedding venues.
You'll find my hottest insider tips for your upcoming wedding in 2023, as found in Vogue, Conde Nast Traveller and more. From Mammia Mia vibes to understated intimate gatherings, keep scrolling and lose yourself in the romance of Greece.
A romantic farm wedding between the olive trees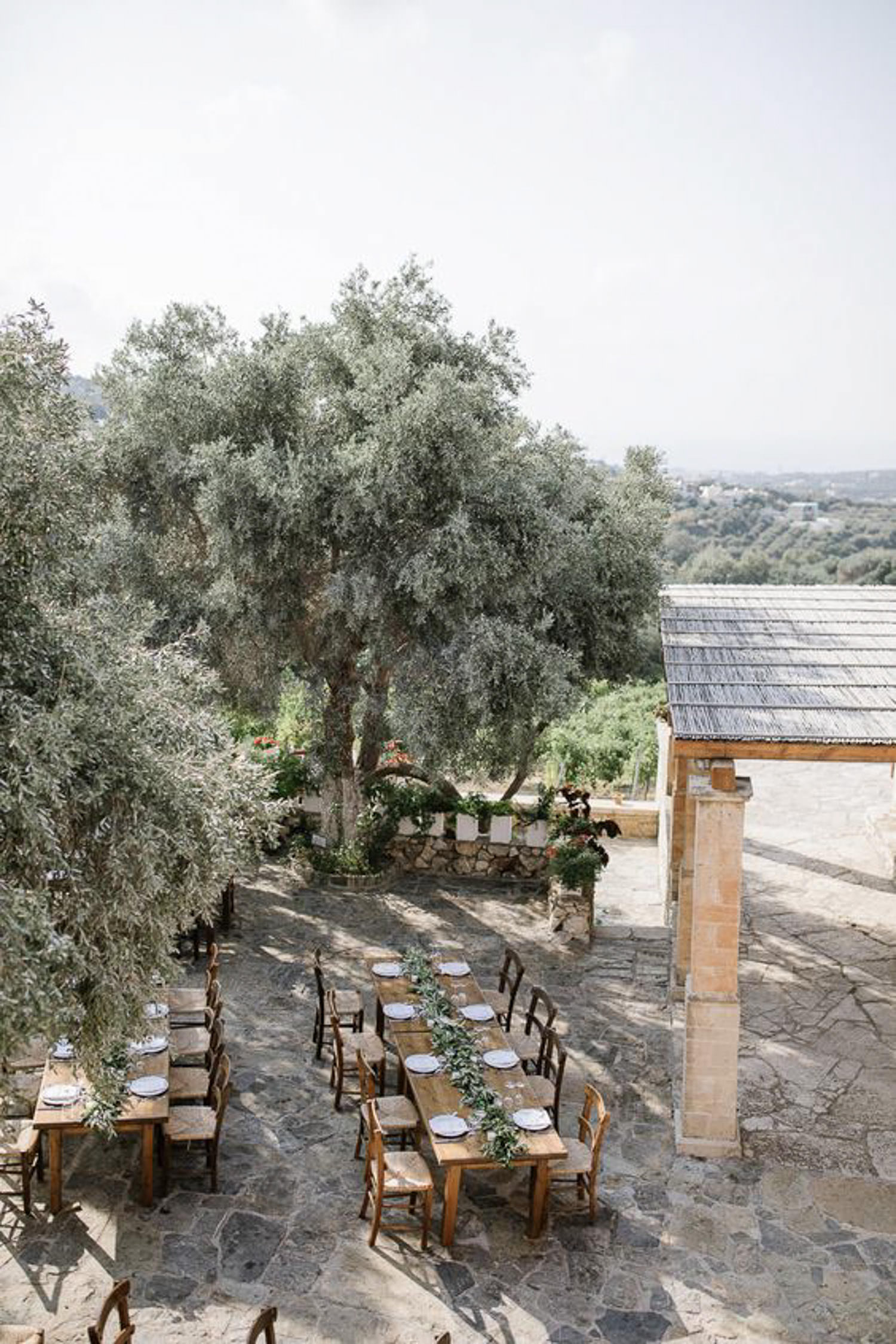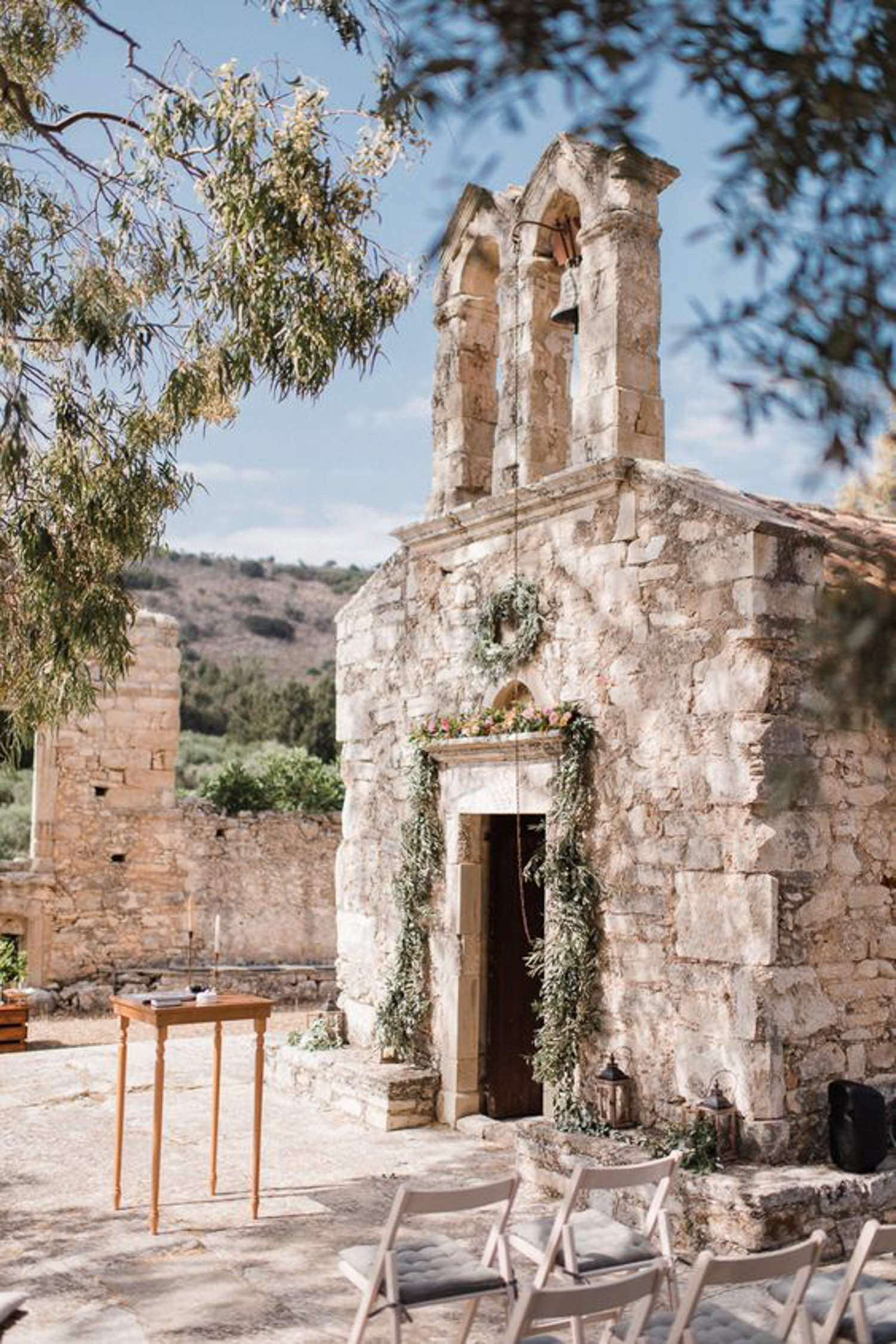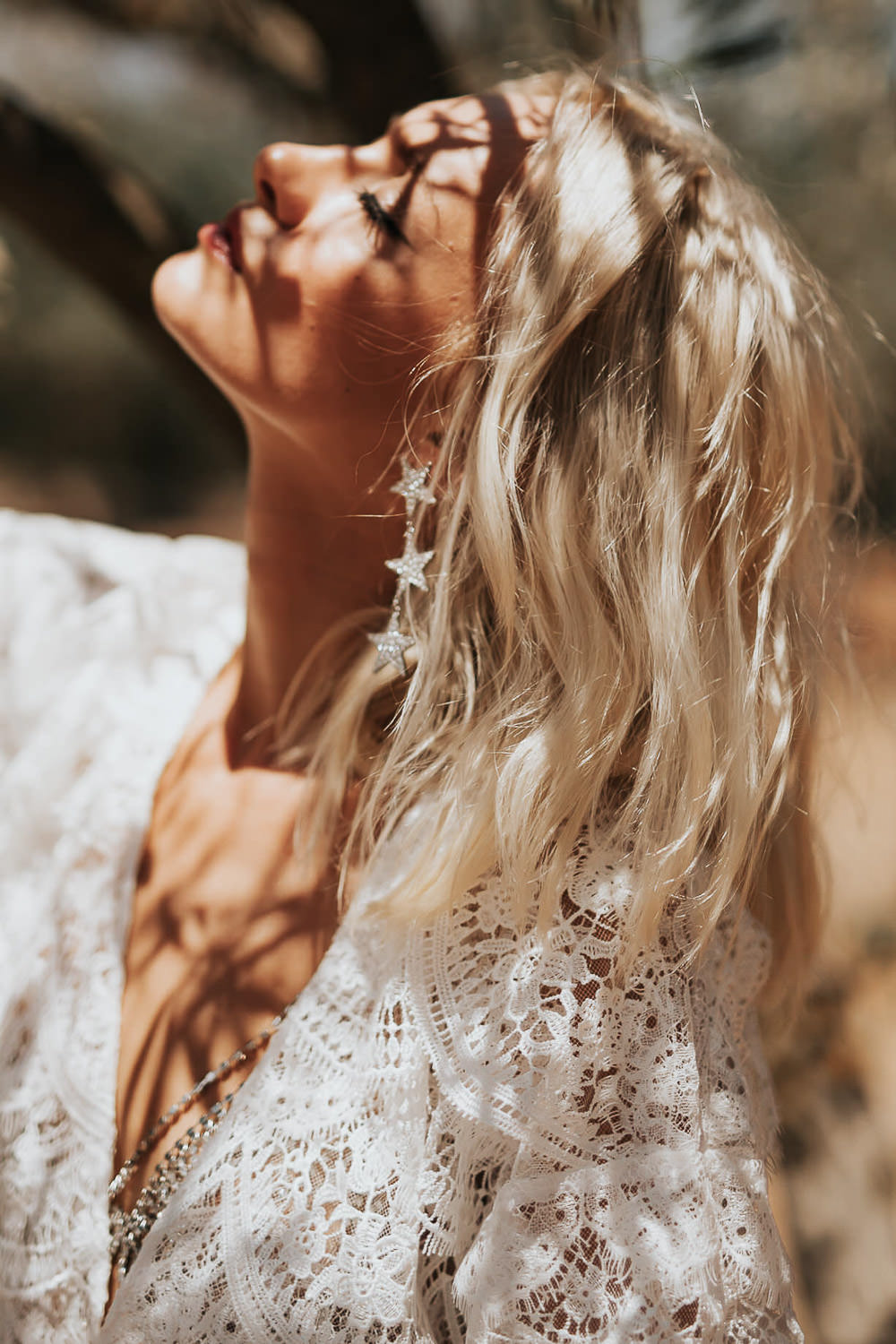 Photo Wedding Chicks, Irini Koronaki, Fotis Sid
Crete is one of the most iconic Greek Islands to get married. If you're seeking a sophisticated wedding scattered with rustic details, then you'll fall for Agreco Farms. Here, you can get married under the blue skies, surrounded by a breathtaking landscape of olive groves, grapevines and wild herbs. This traditional estate clings to the hillside, overlooking the Cretan Sea.
Whether you want a small ceremony or an extravagant celebration, I'll work with you to bring your Greek wedding dreams to life! I offer religious services, civil ceremonies and vow renewals. There are a selection of stunning spaces to choose from, including the lake, the vineyards, the restaurants and even their private chapel.

If you want luxury throughout your Greek wedding, look no further than Abaton Crete. Renowned for its shimmering azure waters of the Aegan, private sandy beach and 152 individually-styled rooms, this really is a one-of-a-kind setting in Greece. Embracing the natural backdrop of the island, you'll be spoilt with modern guest rooms, award-winning cuisine and a setting that is hard to beat.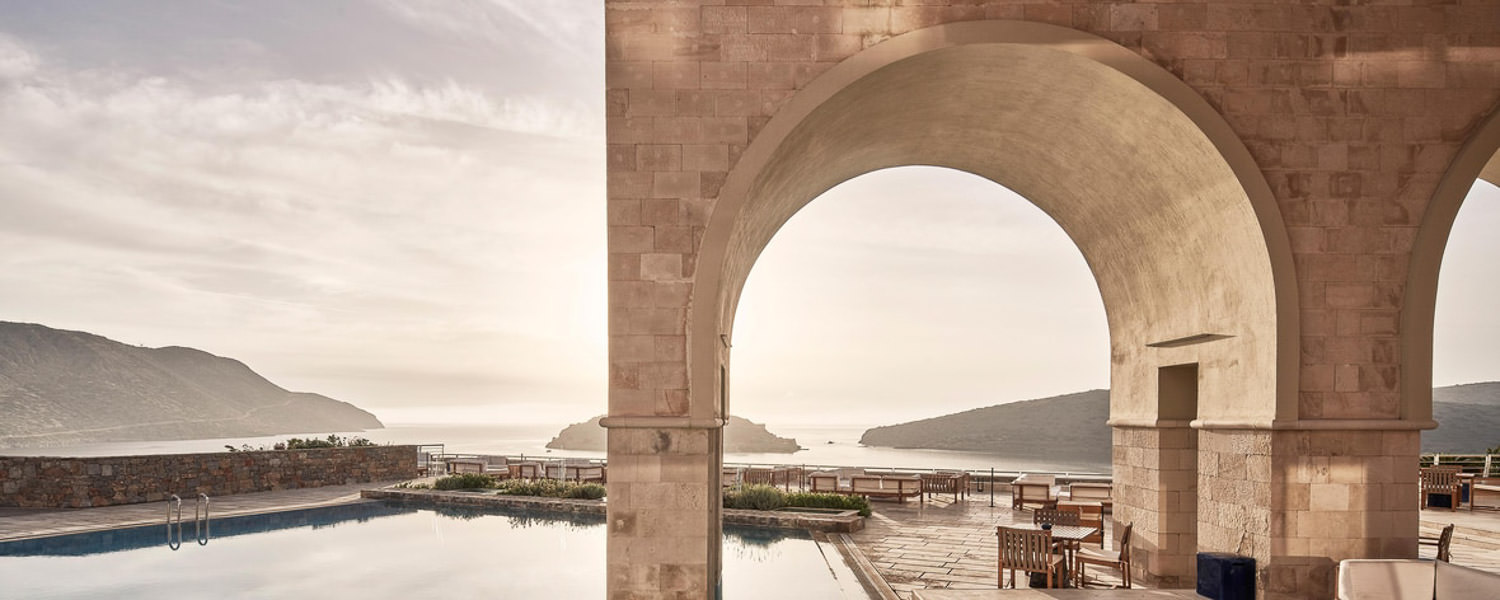 It doesn't get much better than than a Greek Island wedding at the Blue Palace in Crete. From their delectable cocktails to the views – this really is a place where you'll find the wow-factor. The location is home to glorious gardens, unrivalled sea views and the best views for the Grecian sunset.
The poolside veranda is surrounded by a 11-metre-high domed structure, which is recognised as the replica of Heraklion Harbour's 17th Century Venetian Arsenale. The resort offers laidback luxury for couples who want to experience something special. Smitten? So am I!
A fashionable jet set party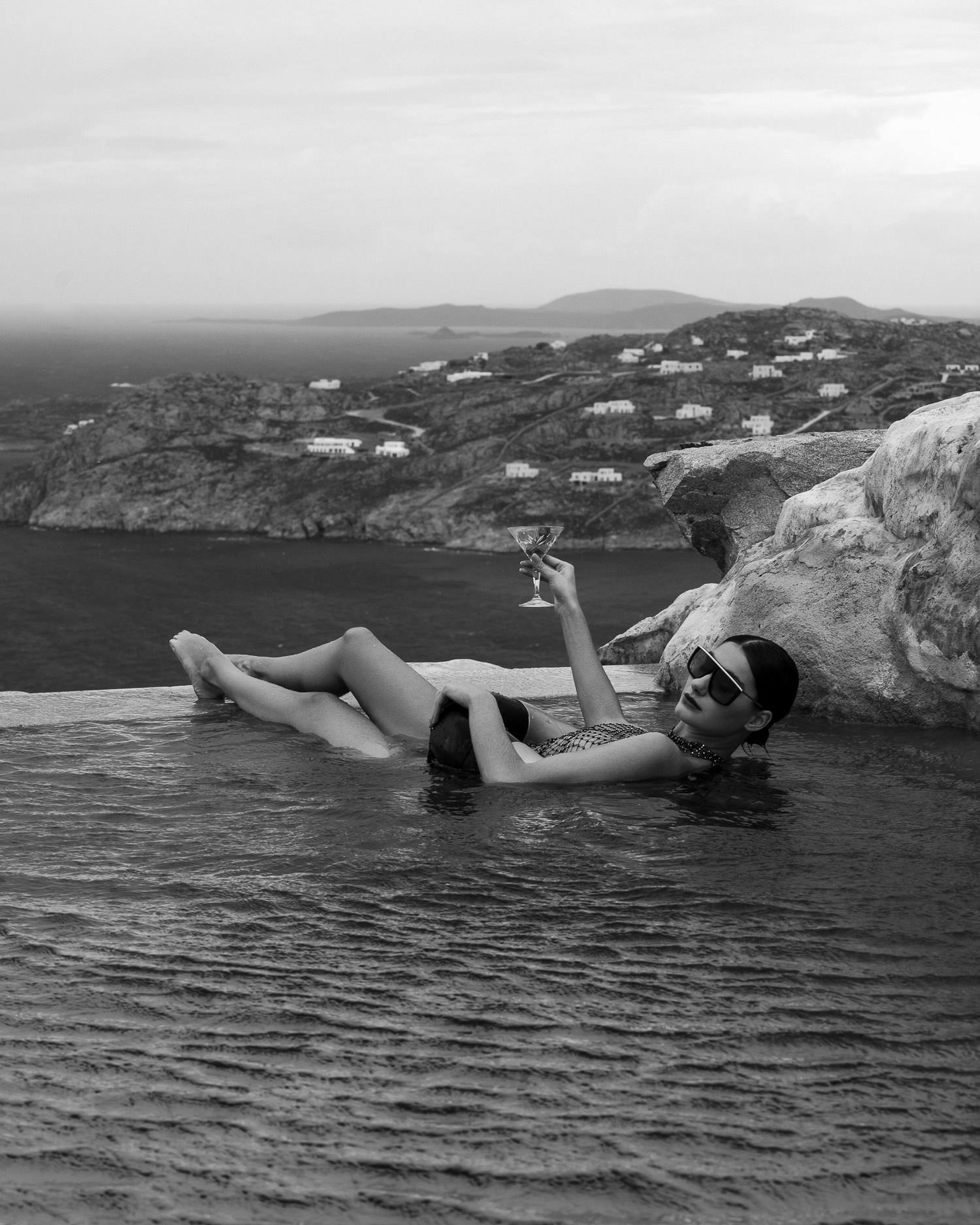 Clinging to the hillside above Elia Bay, The Myconian Collection Resort in Mykonos boasts 10 leading exclusive 5* hotels that will steal your heart in a second. It is home to the Horizons Ballroom, which provides the perfect setting for an extravagant dinner with your friends and family.
The space itself can be spllit into four different function areas, with high-end acoustics and optical fibre. There's room for up to 270 guests, with the option of round tables or banquet tables. For couples who are considering a bigger wedding, you can host up to 550 guests for a cocktail hour.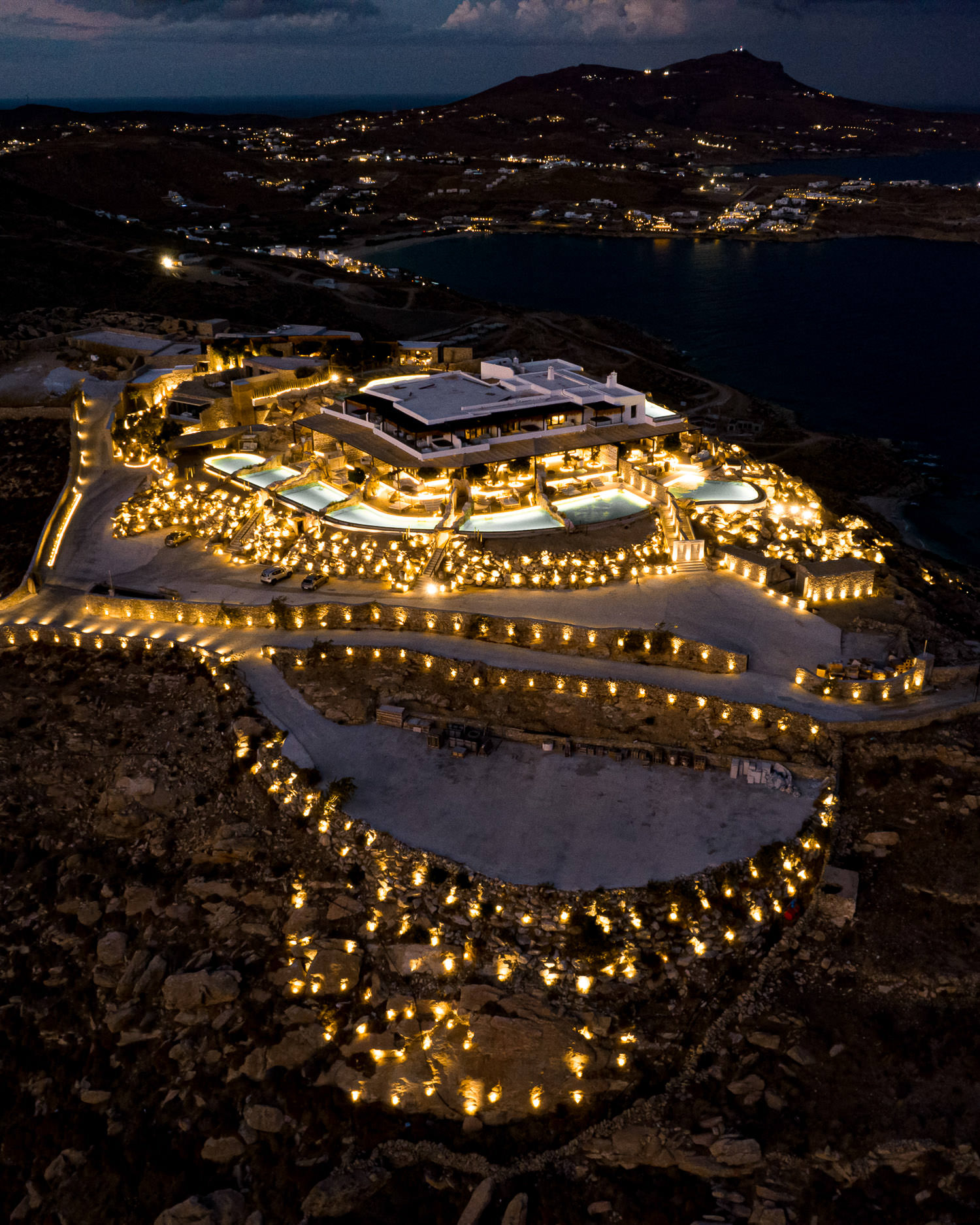 PANOPTIS ESCAPE
AT MYCONIAN COLLECTION
Their newest addition, Panoptis Escape, specialises in intimate high-end weddings. From the service to the setting, the restaurant to the relaxation, this Greek Island wedding venue is like no other. What's more, their all-new honeymoon retreat offers an outdoor jacuzzi or private pool, sea views and stylish interiors. Trust us, you'll never want to leave….
FIND THE ONE
The Best Wedding Venues in Mykonos
Let´s start to find your love destination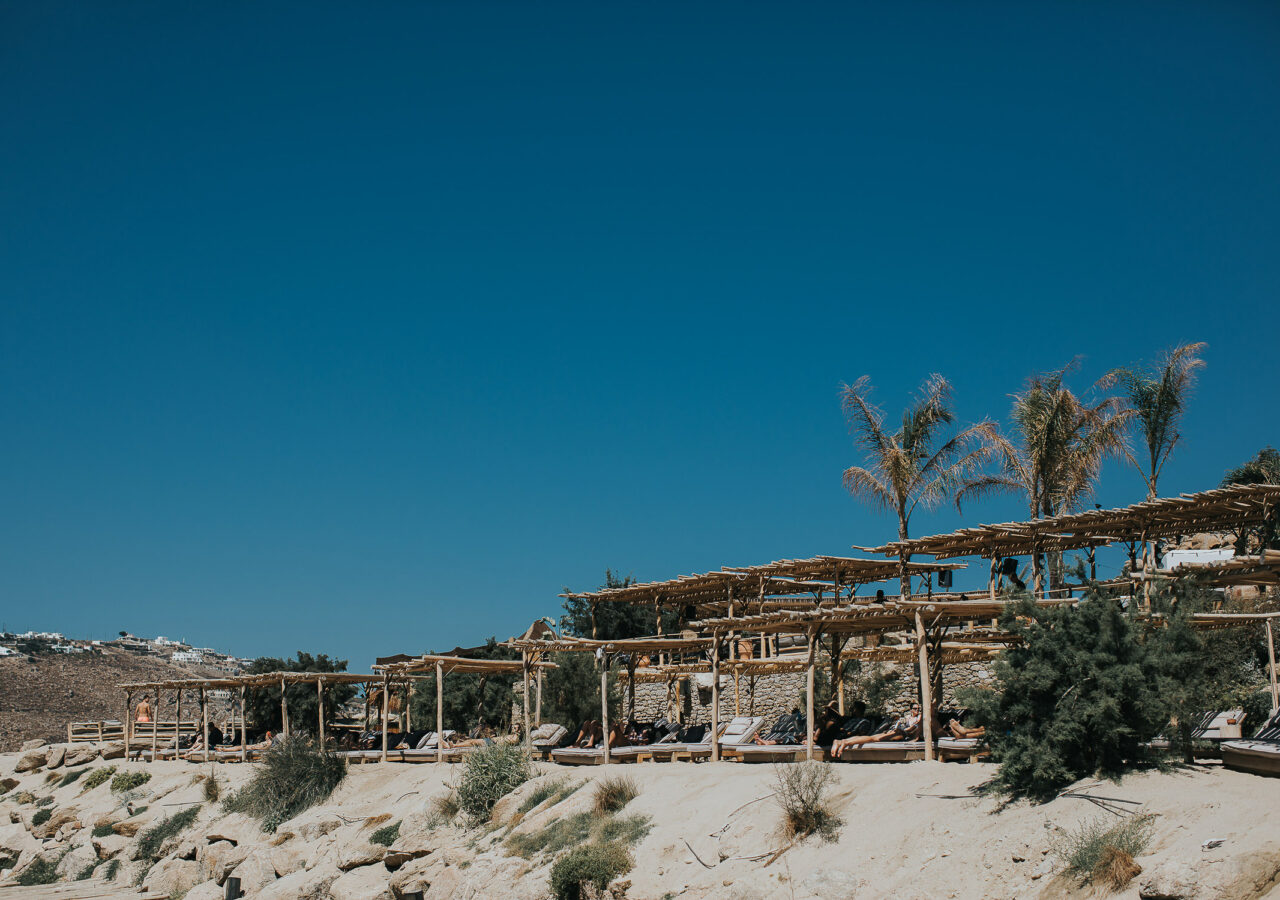 AN INTIMATE COSMOPOLITAN FLAIR & CôTE-STYLE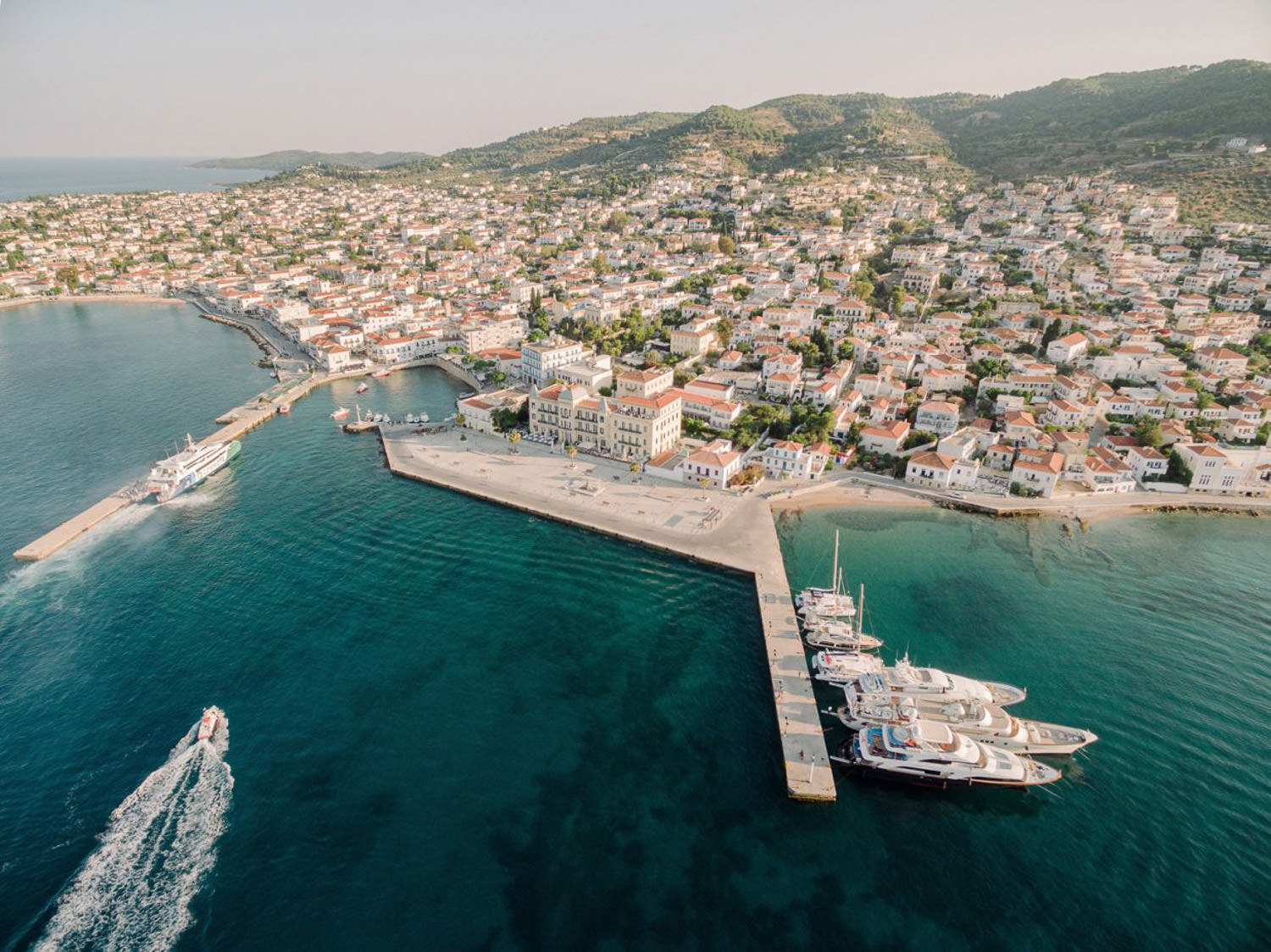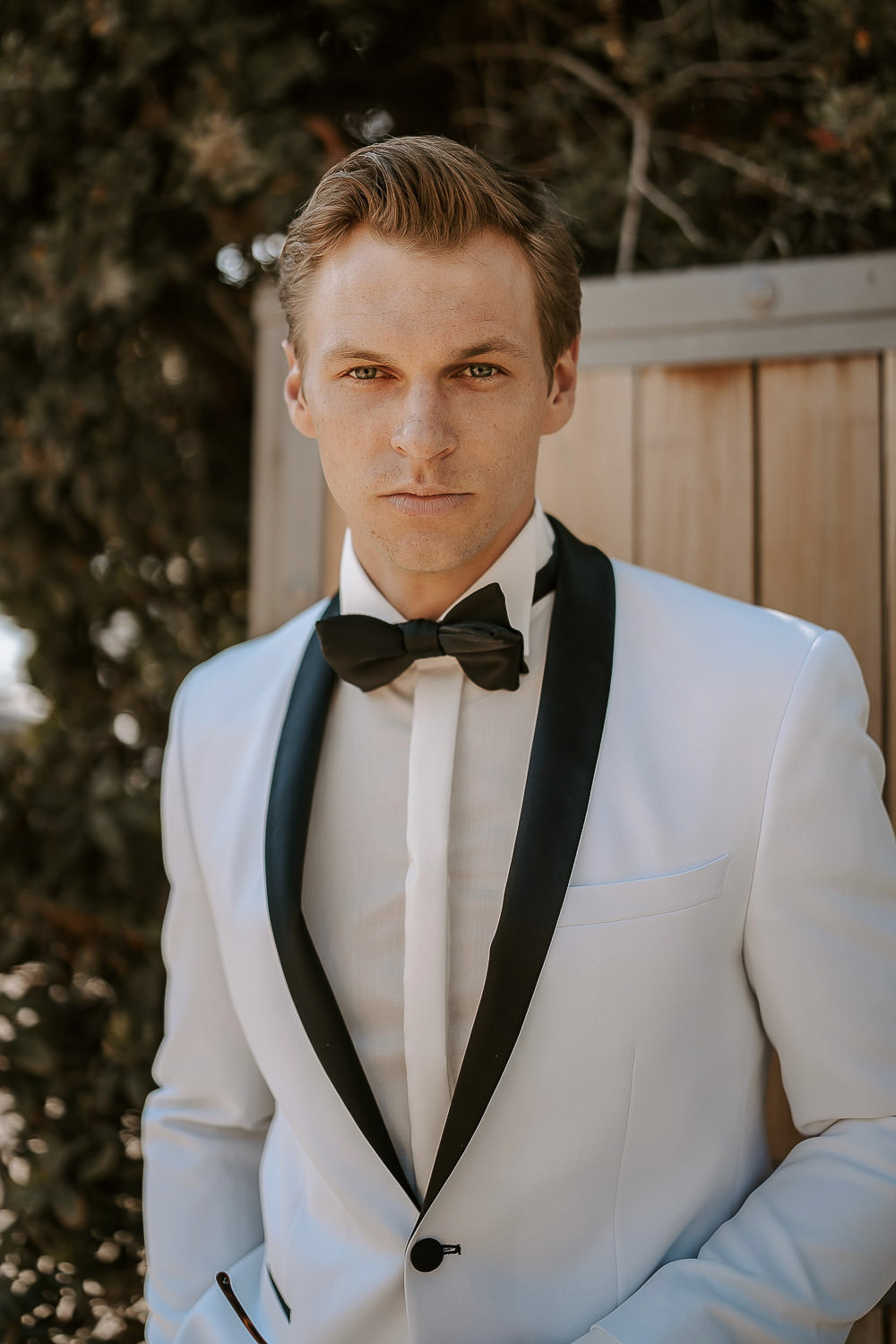 Photo Anna Steen, Thanos Asfis
Spetses is known for its exquisite scents of lavender that gently waft their way around the island during the summer months. On the island of Spetses where Hotel Poseidonion lies, you'll find stunning beaches, two serene buildings with 44 prestigious rooms, 8 exclusive suites, and cuisine that'll instantly make your mouth water.
Spetses is a magnificent Greek Island wedding venue to get married, steeped in naval history and renowned a local landmark. The beaches are within walking distance from the hotel, while the hotel itself is just 3 hours from Athens. It quickly became a favourite amongst the middle class courtesy of its old-world charm and Côte-style.
It really does provide you with a picture-perfect backdrop for a wedding reception, along with impeccable service and refined luxury.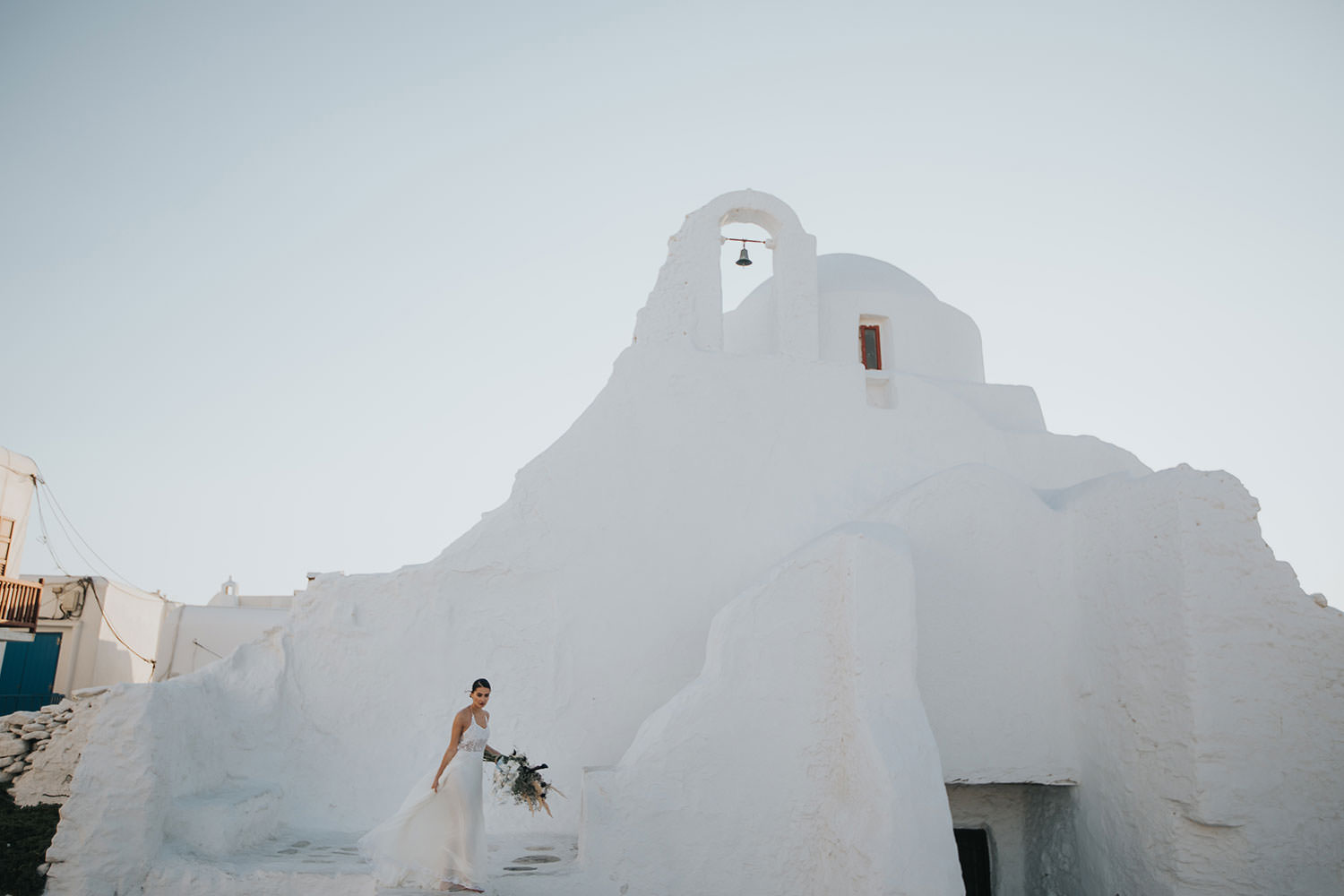 A STAY IN THE HAMPTONS OF GREECE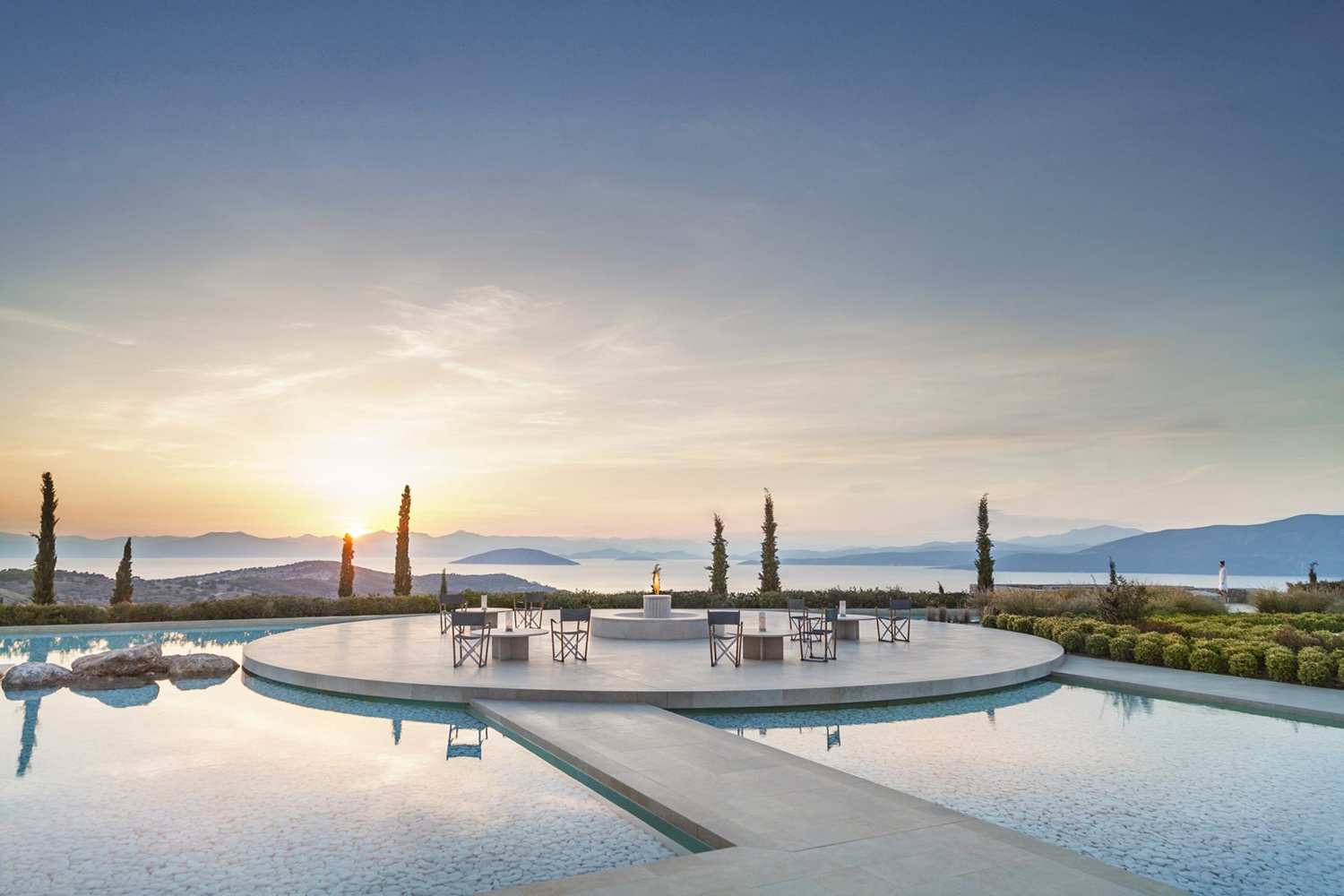 Located in Porto Heli, a luxurious destination in the Peleponnese, Nikki Beach Club is recognized across the globe for hosting the most incredible weddings and special events.
Their elegant Bridal Suite has a private pool and direct private access to the beach club – a beautiful spot to get ready on the morning of the big day. There is space for 120 of your guests to wine, dine and celebrate your love story, with various spaces for a ceremony and reception. The interiors have been thoughtfully designed, while the service is as amazing as the venue itself.
The bonus is that it's just 2.5 hours away from Athens!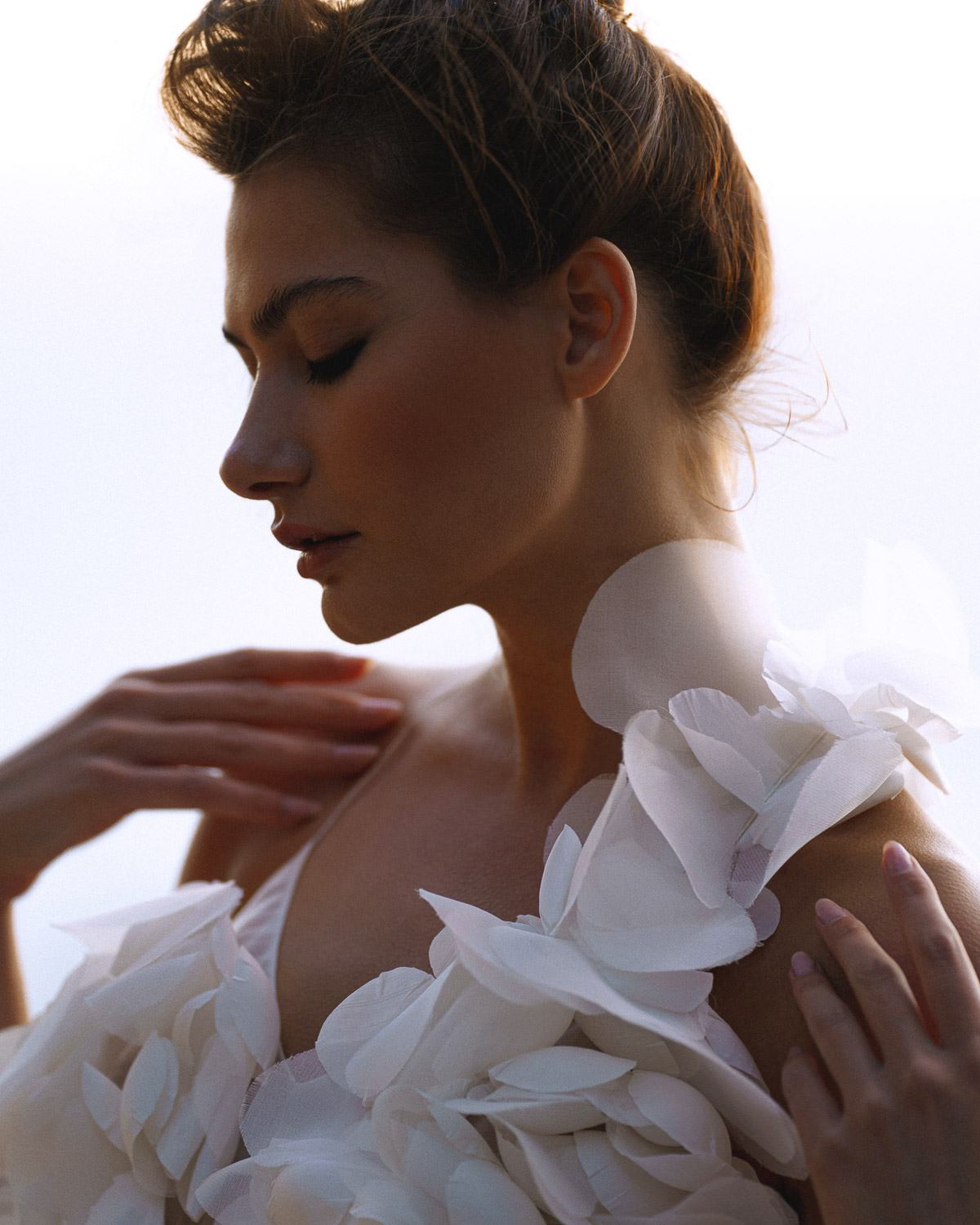 White washed sunset luxury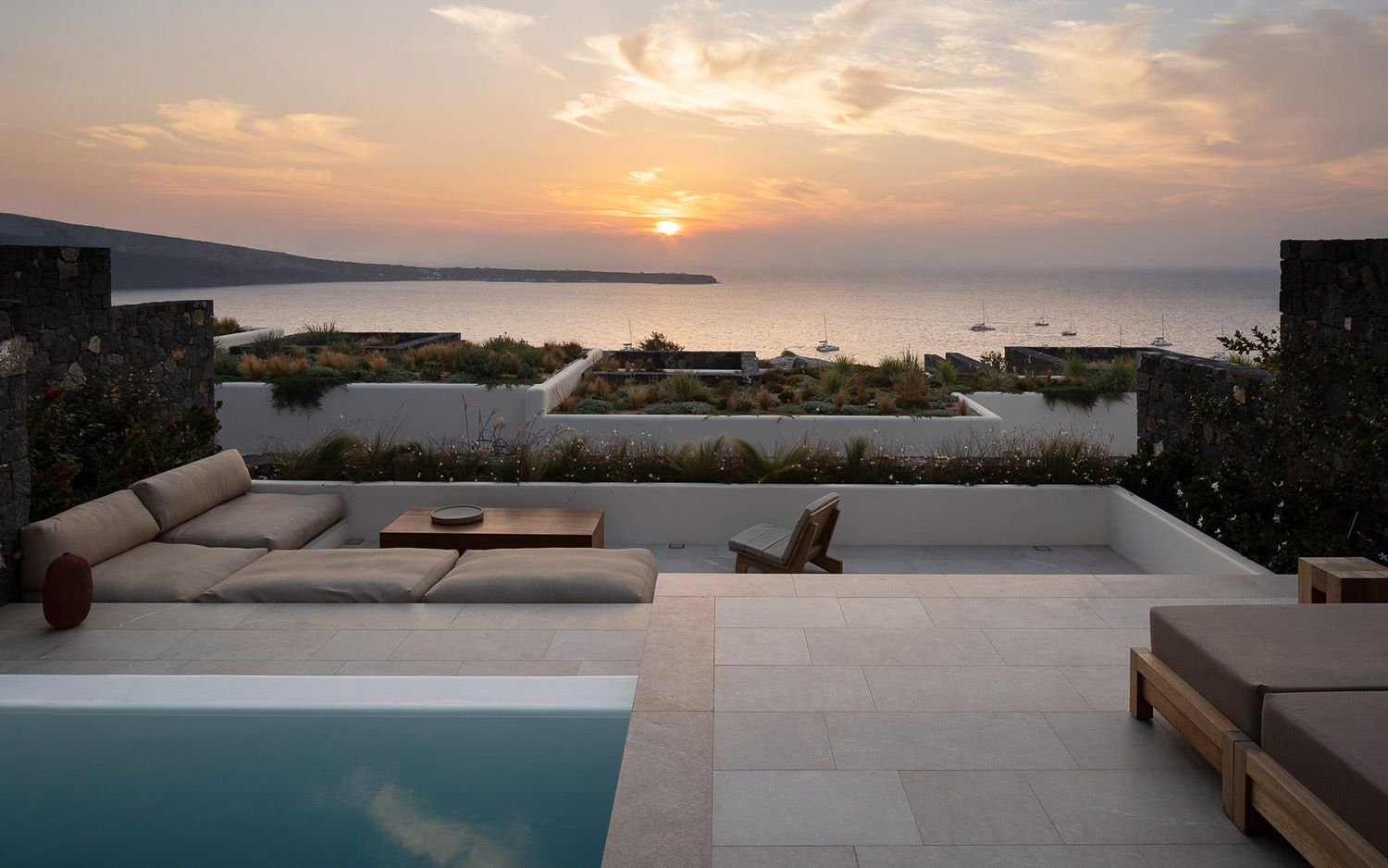 Photo Roman Ivanov, Canaves Oia
Be enticed by Nikki Beach Club in Santorini – one of the most sought-after settings on the Greek Islands. As your luxury wedding stylist, I am committed to creating an unforgettable wedding for you, where you'll have everything you need for your dream day.
From decorations to florals, cuisine to cocktails, they'll take care of every element of your celebration. Plus, you have various options to say, 'I Do', including a barefoot beach ceremony to a reception in one of their specially decorated suites.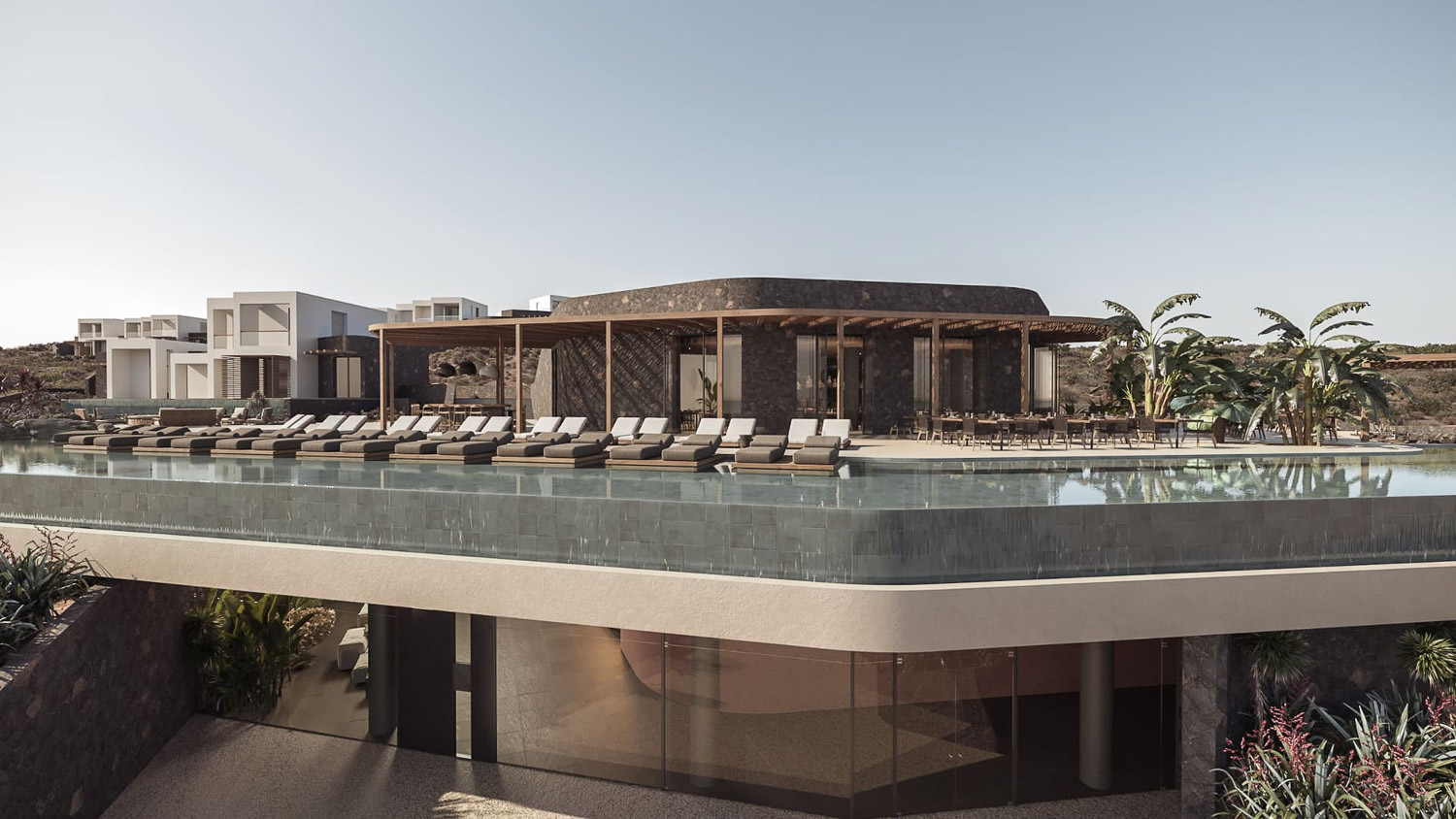 New for summer 2022, Magma Santorini offers the ultimate luxury for a Greek Island wedding venue. With 59 guest bedrooms (46 of which have private pools or hot tubs), the hotel features uninterrupted views of the Aegean Sea.
It's located in the Vourvoulos area in the northeast of the island, with traditional old vineyards and lava sand beaches. Benefiting from a pool, gym and spa, Magma Santorini also has an exceptional dining experience and two-starred Michelin chef.
It ensures the most romantic location for you to celebrate your marriage with your loved ones.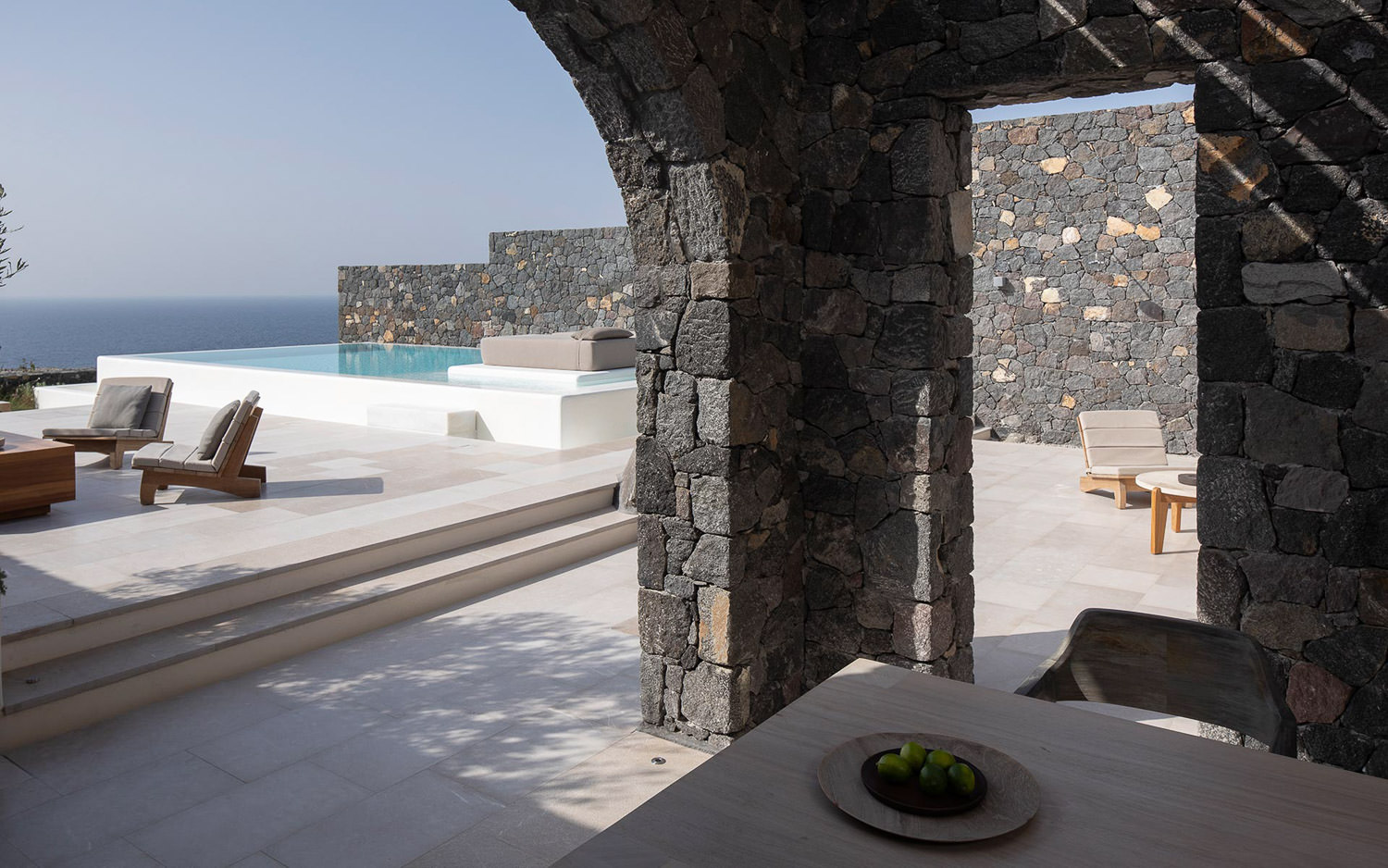 From the Panorama Balcony to the Sunset Terrace, you can rely on Canaves Oia to bring you one of the most magical wedding venues on the Greek Islands. You'll be immersed in the subtle sea breeze from the Aegean, the picture-perfect sunsets and the white-washed scenery of Santorini.
This is known as one of the most prestigious and elegant hotels in the whole of Santorini, where your ceremony, reception and after-party is guaranteed to be spectacular.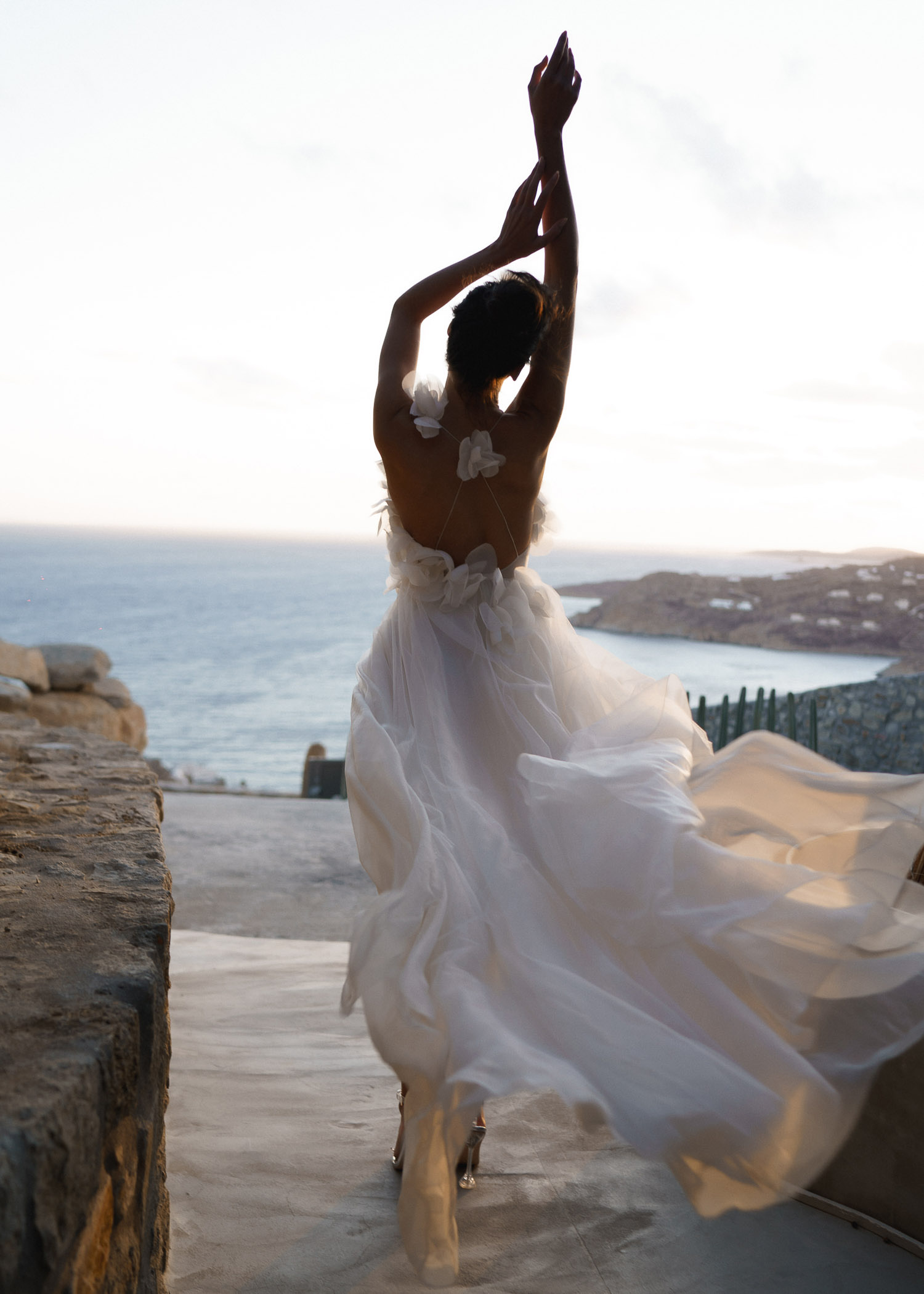 The Greek Islands are graced with an array of jaw-dropping beautiful wedding venues. If you would like more assistance choosing the perfect place to start your happily ever after, please do enquire with Kiss from Fleur.
I'll work with you to scout out your dream wedding venue in Greece, transforming a blank canvas space into something that has to be seen to be believed. With my design skills and wedding planning expertise, you can count on me to curate a magical wedding.