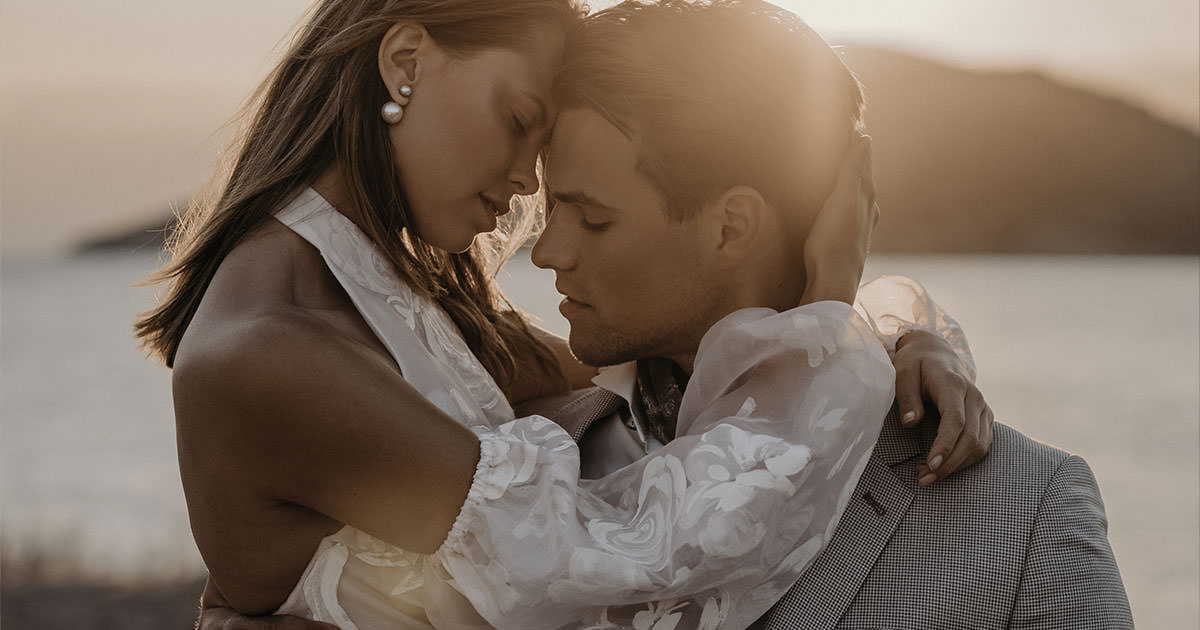 - Insider-Tipps: Unique venues to say I do in Greece-
Hot, hotter, Athens Riviera! Greece has more to offer than just the big city flair of Athens.
Do as the Athenians do and head to the cosmopolitan coast. The Athens Riviera is the start of a 35-mile stretch of coastline. This is the hotspot with romantic bays, exclusive beaches and nightclubs, not to mention picturesque fishing ports.
Want some romantic island charm? No problem! If you are drawn to a particularly idyllic island with postcard flair, then my island tips are just right for you. From Ios to Rhodes to Santorini - in my guide for your unique venues to say I do in Greece you will find your unforgettable and incomparable paradise.
As a passionate wedding stylist, I have been organizing extraordinary weddings in spectacular locations for several years.
My name is Anna-Jill and I show you my unique venues to say I do in Greece. Follow me and let's start your wedding planning process, firstly by finding you a perfect extraordinary venue for your unique wedding in Greece!
Unique venues to say I do in Greece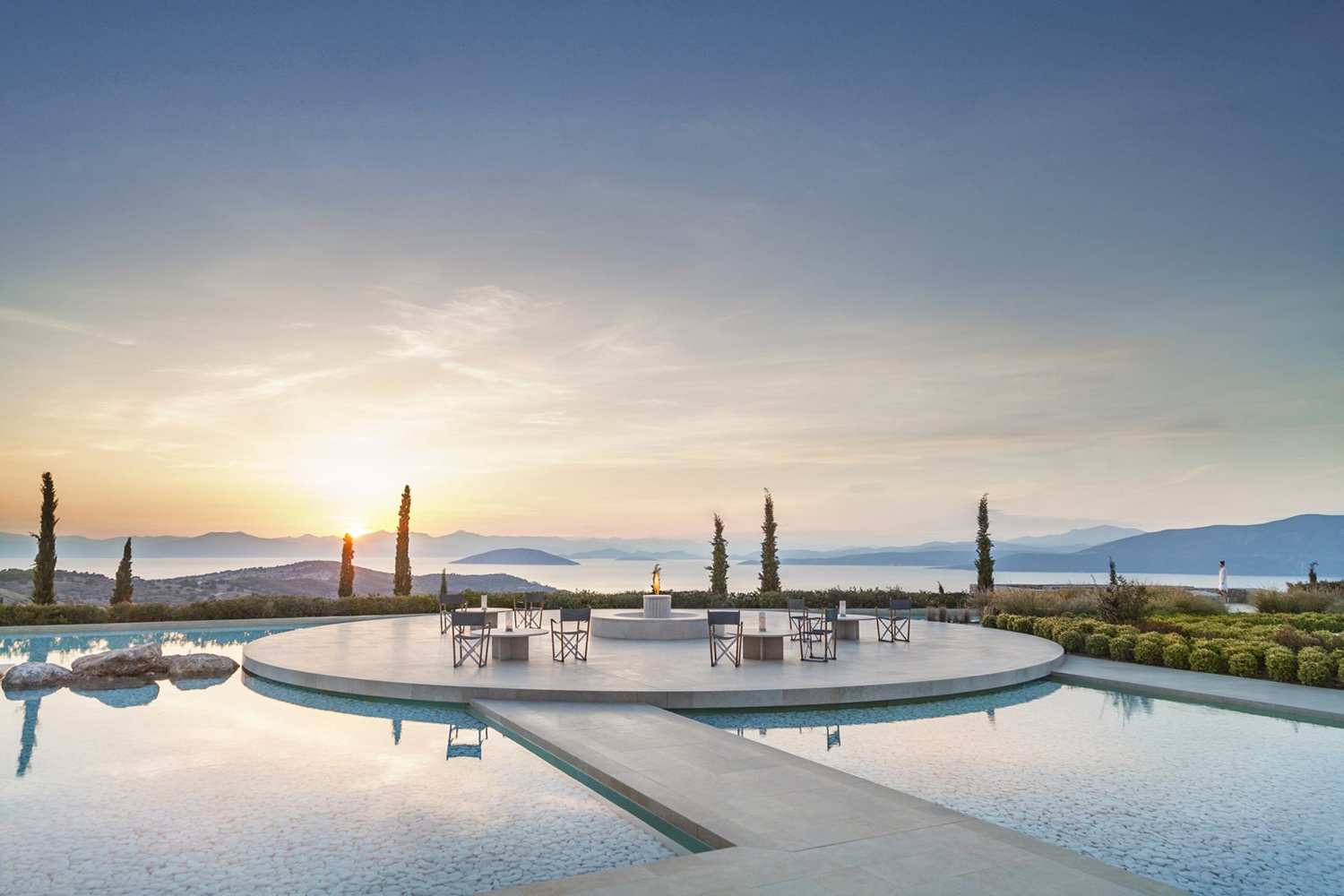 The southern Greek peninsula delights newlyweds with such a diverse landscape that the possibilities for exchanging vows are limited only by the imagination of the bride and groom. One of the unique venues to say I do in Greece is Kinsterna Hotel, a Byzantine mansion that has been meticulously restored to its original state. Kinsterna is something for nature lovers.
Words alone cannot describe the tranquility, clean air and majestic atmosphere of the mansion and its estate. At the same time, lovers enjoy a dreamlike view of the legendary castle rock of Monemvasia. Kinsterna Hotel is my secret tip for foodies. Bride and groom indulge in an oasis of local delicacies grown in the hotel's own garden.
A conscious luxury resort in the Western Peloponnese, once used as a wine factory, is the Dexamenes Seaside Hotel. This wedding venue is one of my unique venues to say I do in Greece because the hotel represents a holistic, contextual approach that allows architecture to be experienced in a new way. Because Dexamenes Seaside Hotel has received the prestigious and coveted AHEAD Global Award for its design, developed by the Athenian architecture studio K-Studio.
Among all the unique locations to get married in Greece, this is the right place for you if you are planning an environmentally conscious wedding. Because when it comes to sustainable venues, Dexamenes is probably one of the best in Greece. Moreover, this hotel is perfect if you are after an unique, modern, industrialized yet sophisticated look that at the same time offers all the amenities on the level of a five-star Boutique Hotel. Let me design your unique wedding ceremony in the heart of this historic wine factory with its incomparable Greek architectural style.
For jetsetters who are at home in the world and want to welcome numerous international, famous guests at their wedding, I recommend the Aman Amanzoe Hotel. This global brand is known for its unique worldwide standard - where the bride and groom know in advance what to expect. The 360-degree view of olive groves and the blue of the Aegean Sea from the hotel is legendary. The luxurious pavilions and private villas with infinity pools promise true luxury surrounded by fragrant gardens. A highlight of the location: speedboats await on the beach, with which late-night revelers and shopping fans can shuttle between the nearby islands.
But Peloponnese offers many more luxury venues to say I do in Greece that I have selected for a romantic and stylish wedding: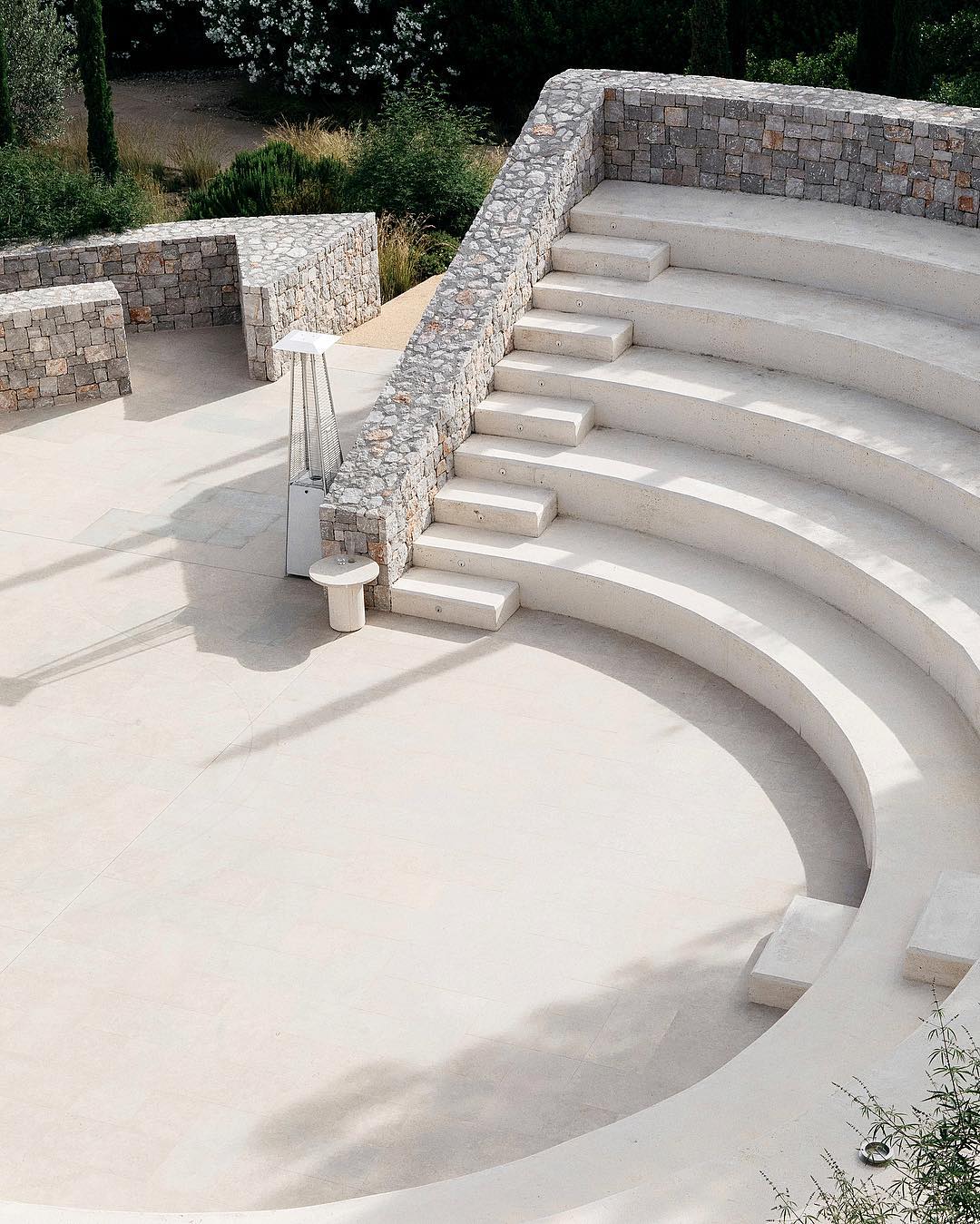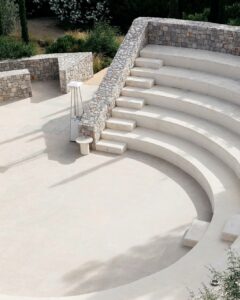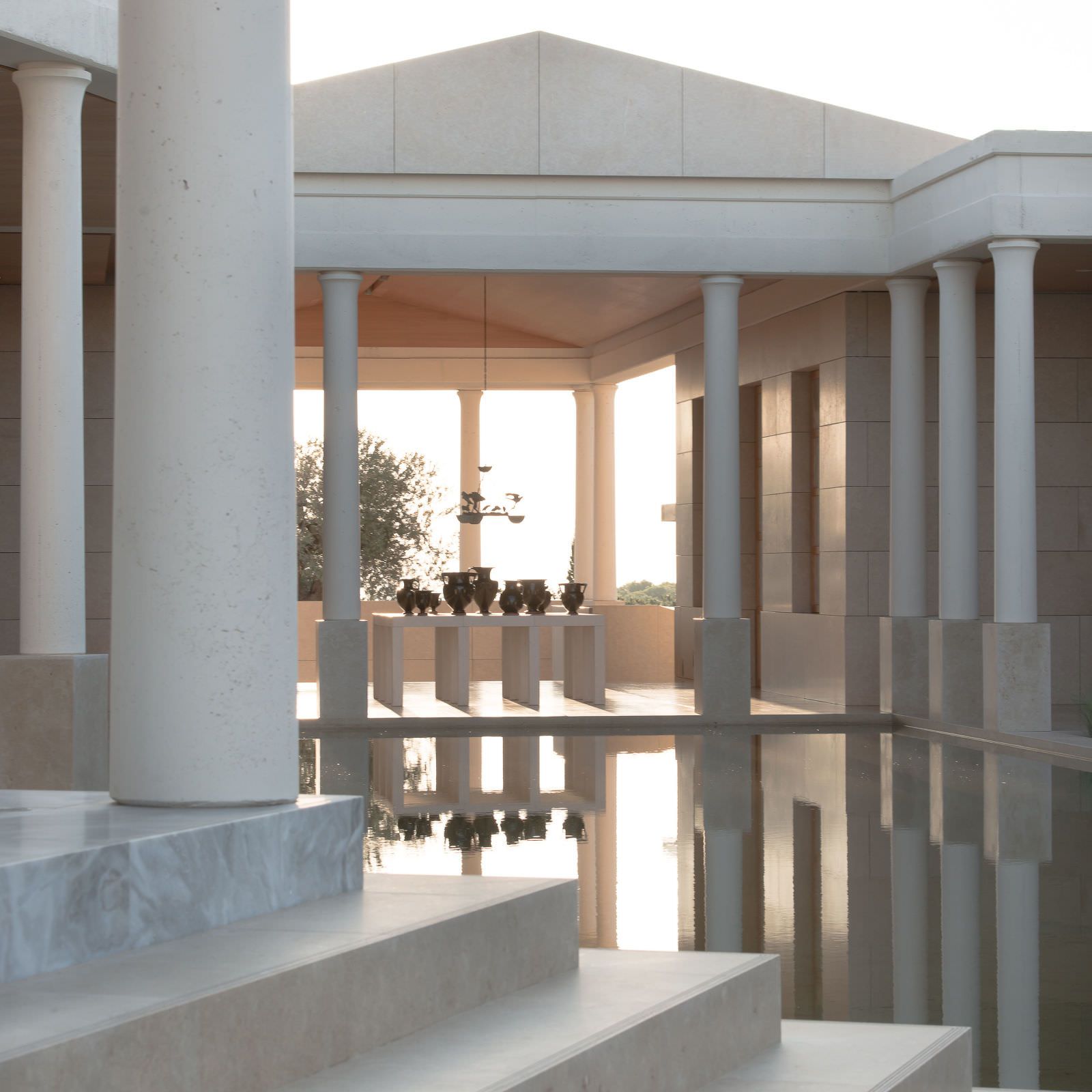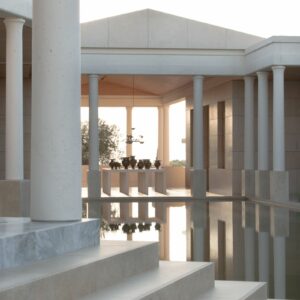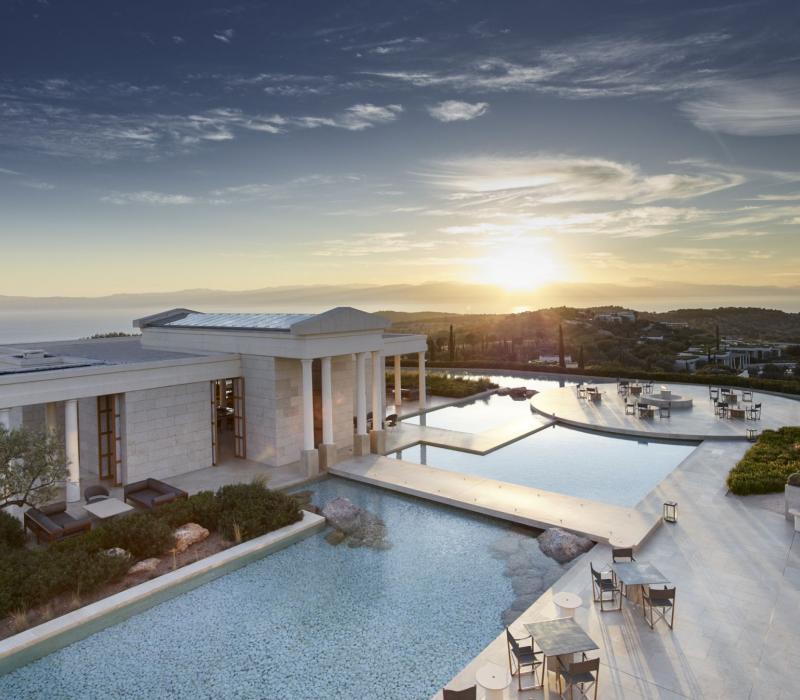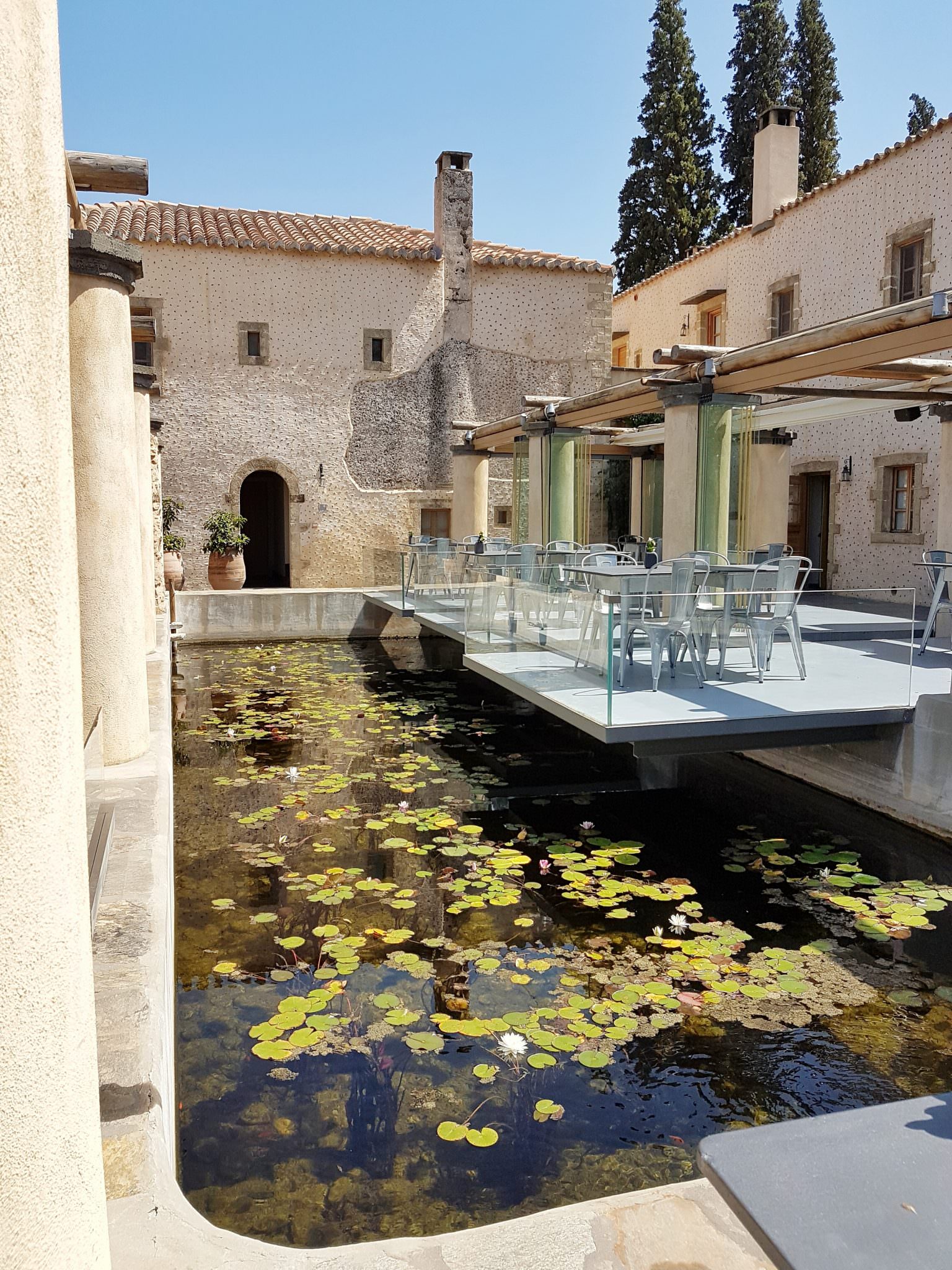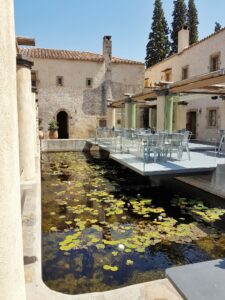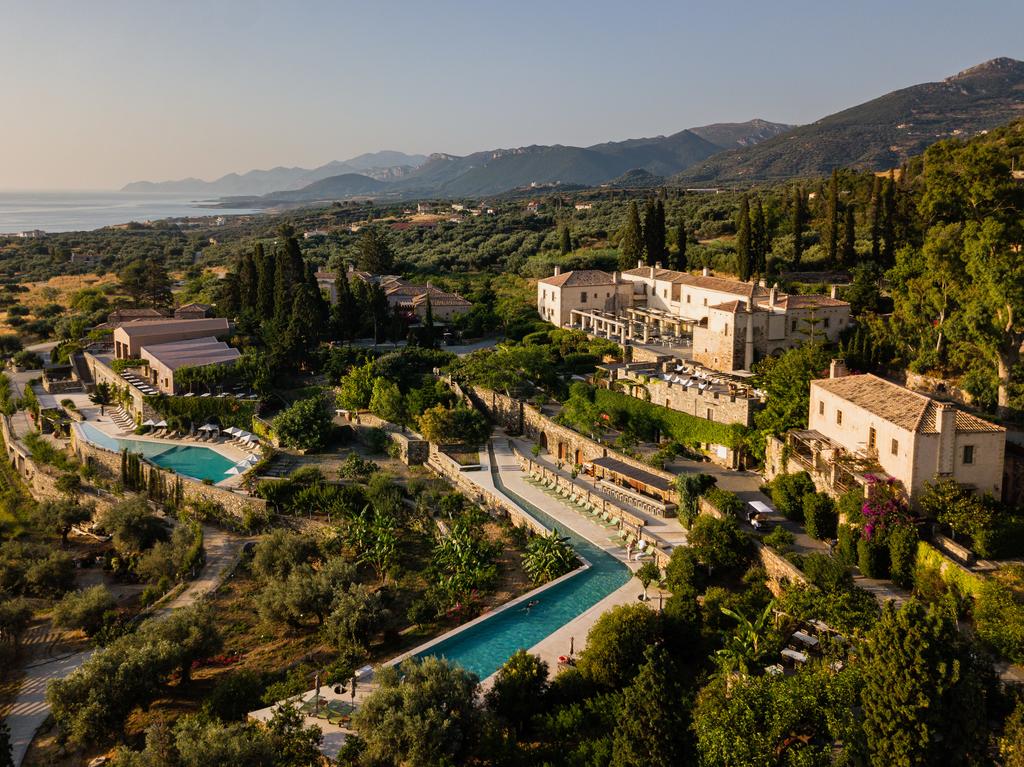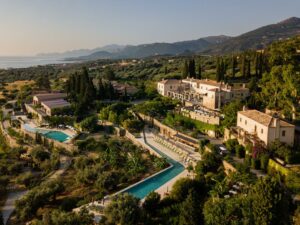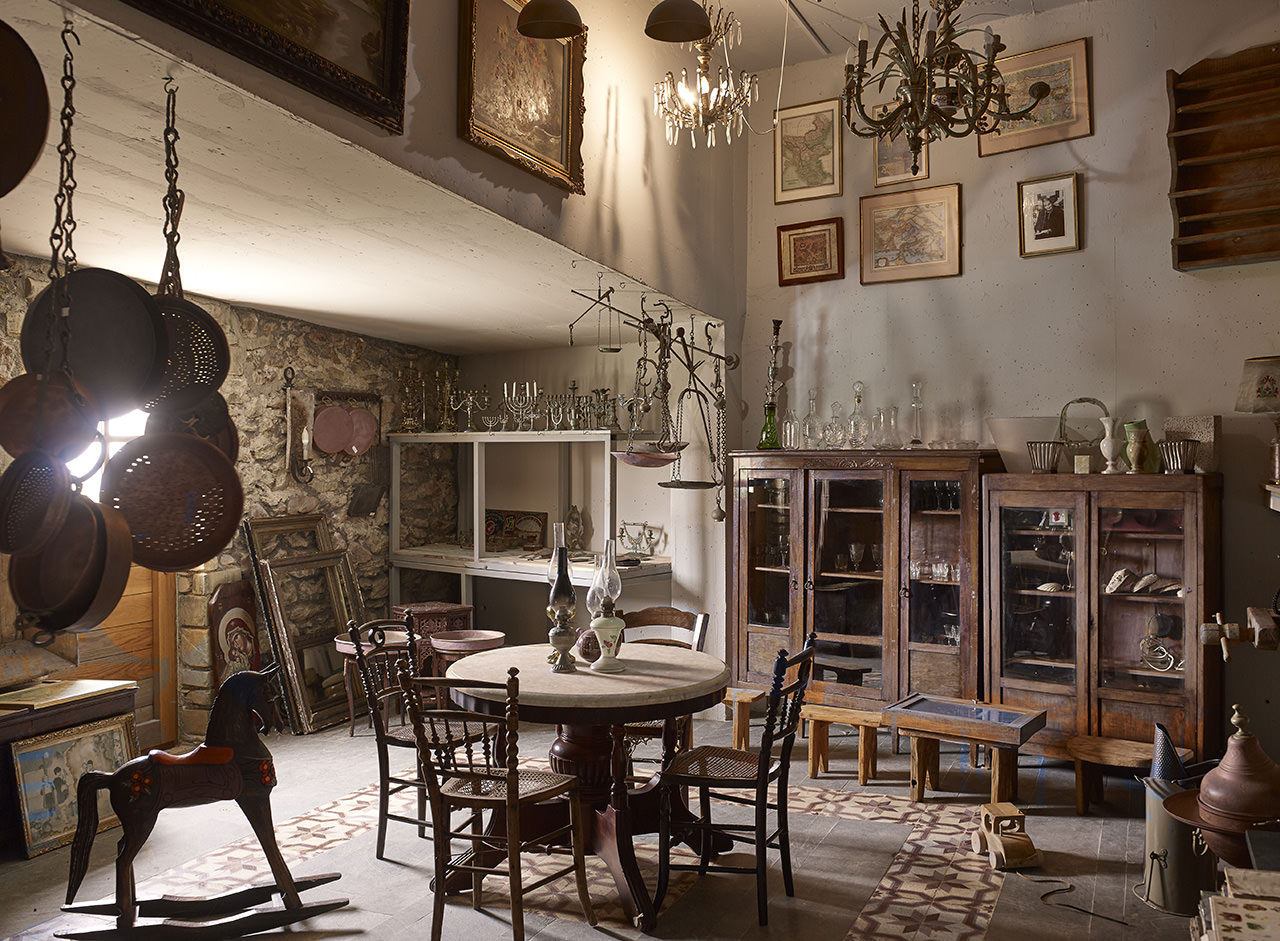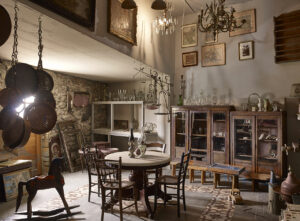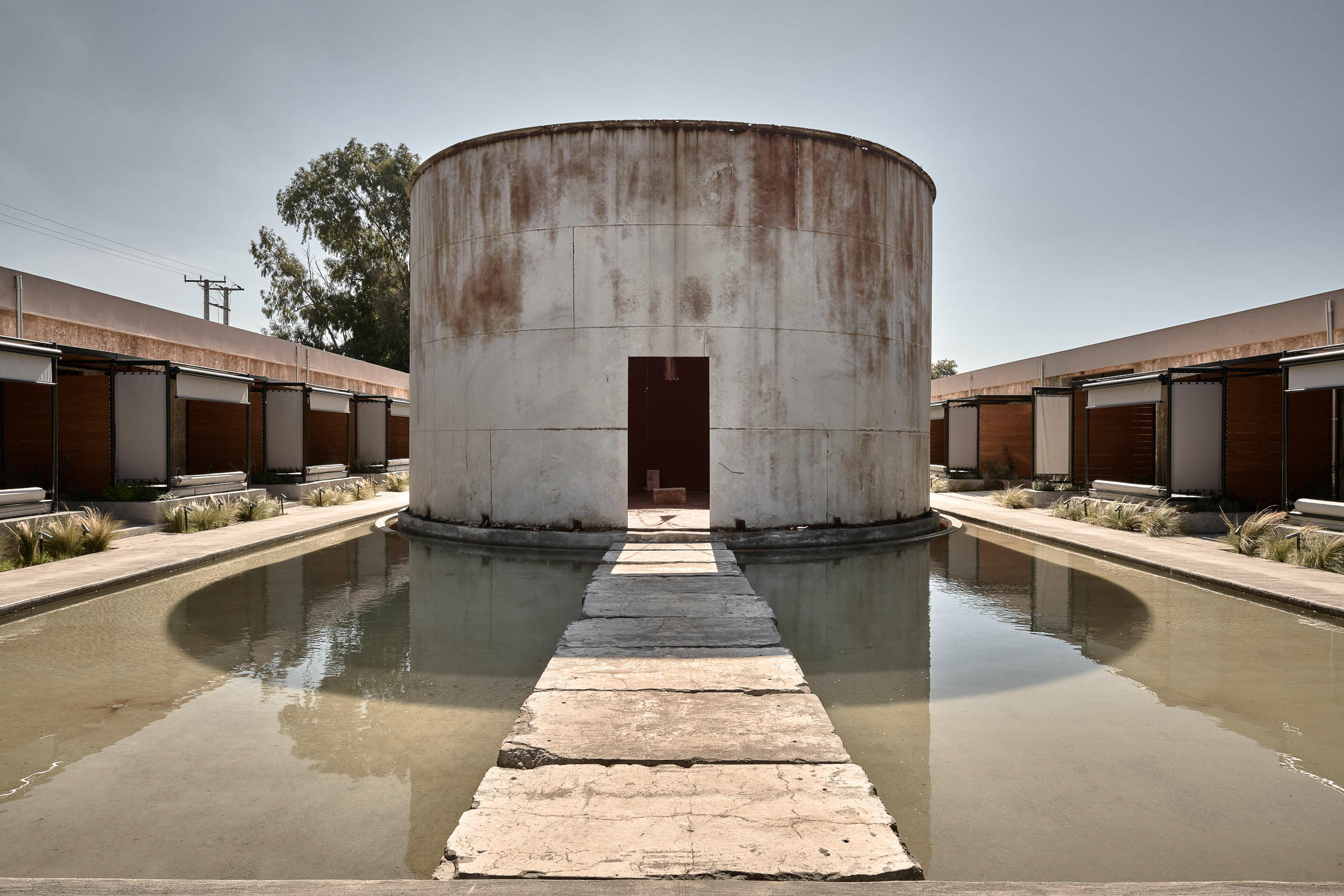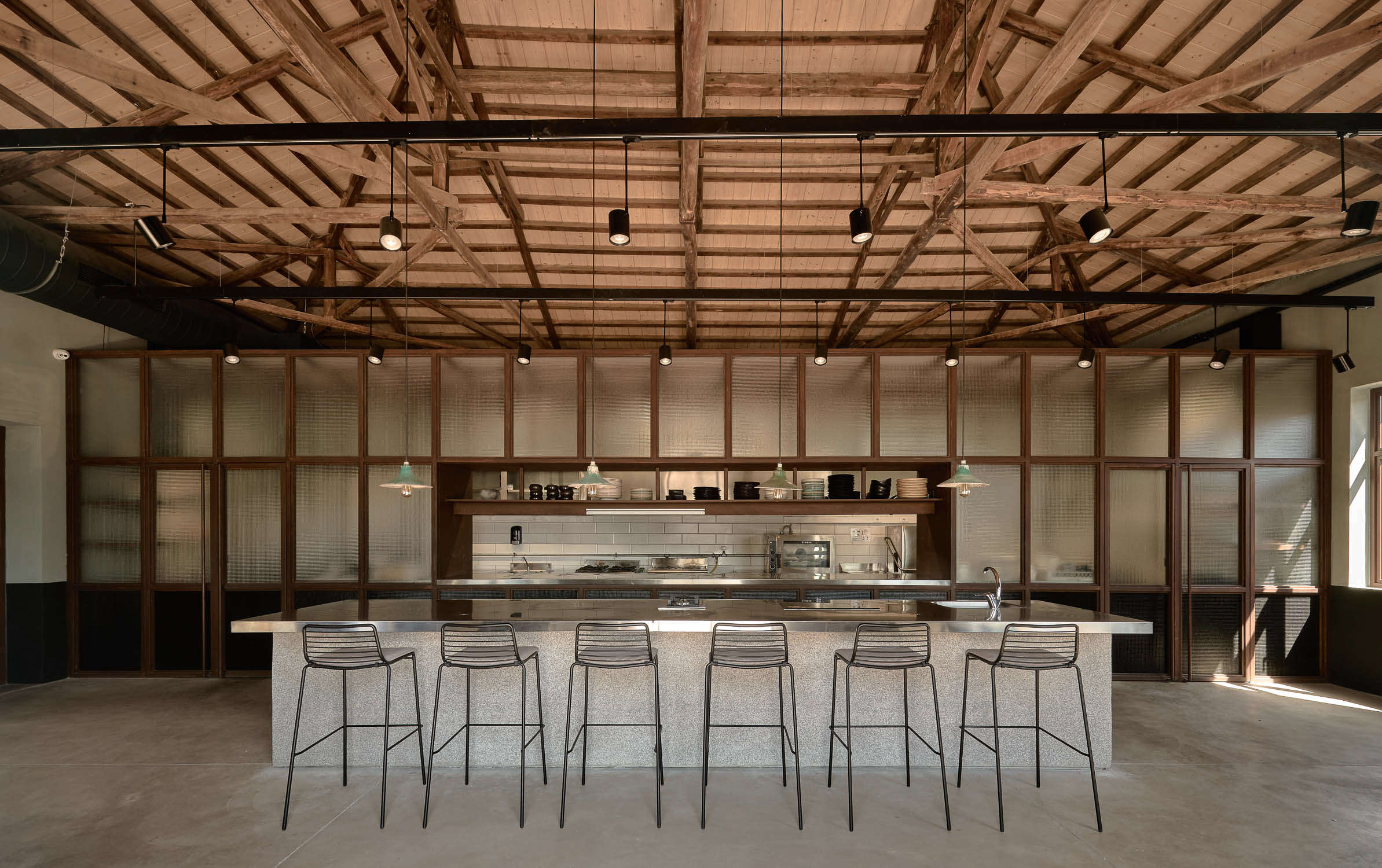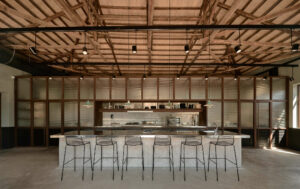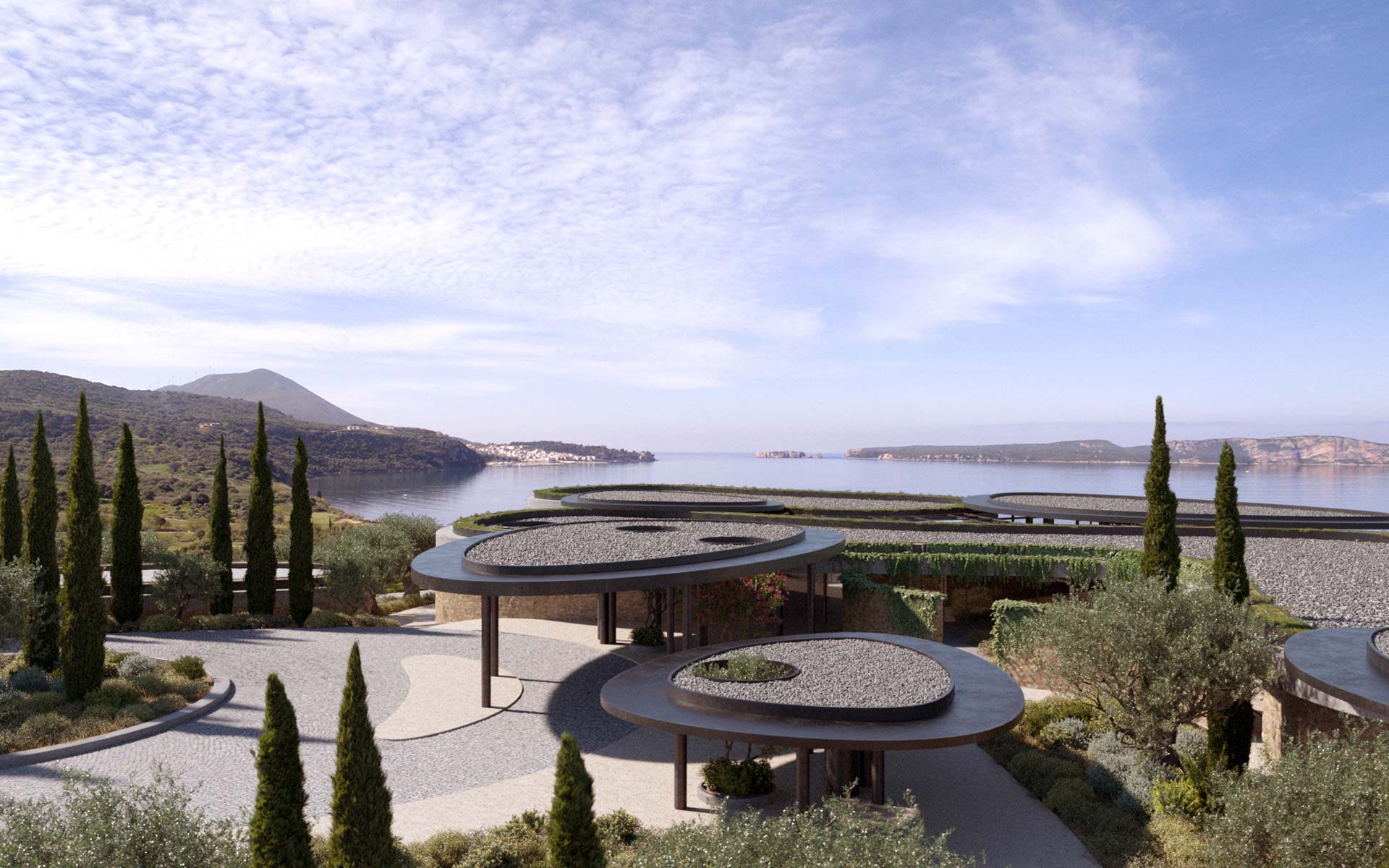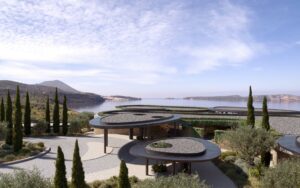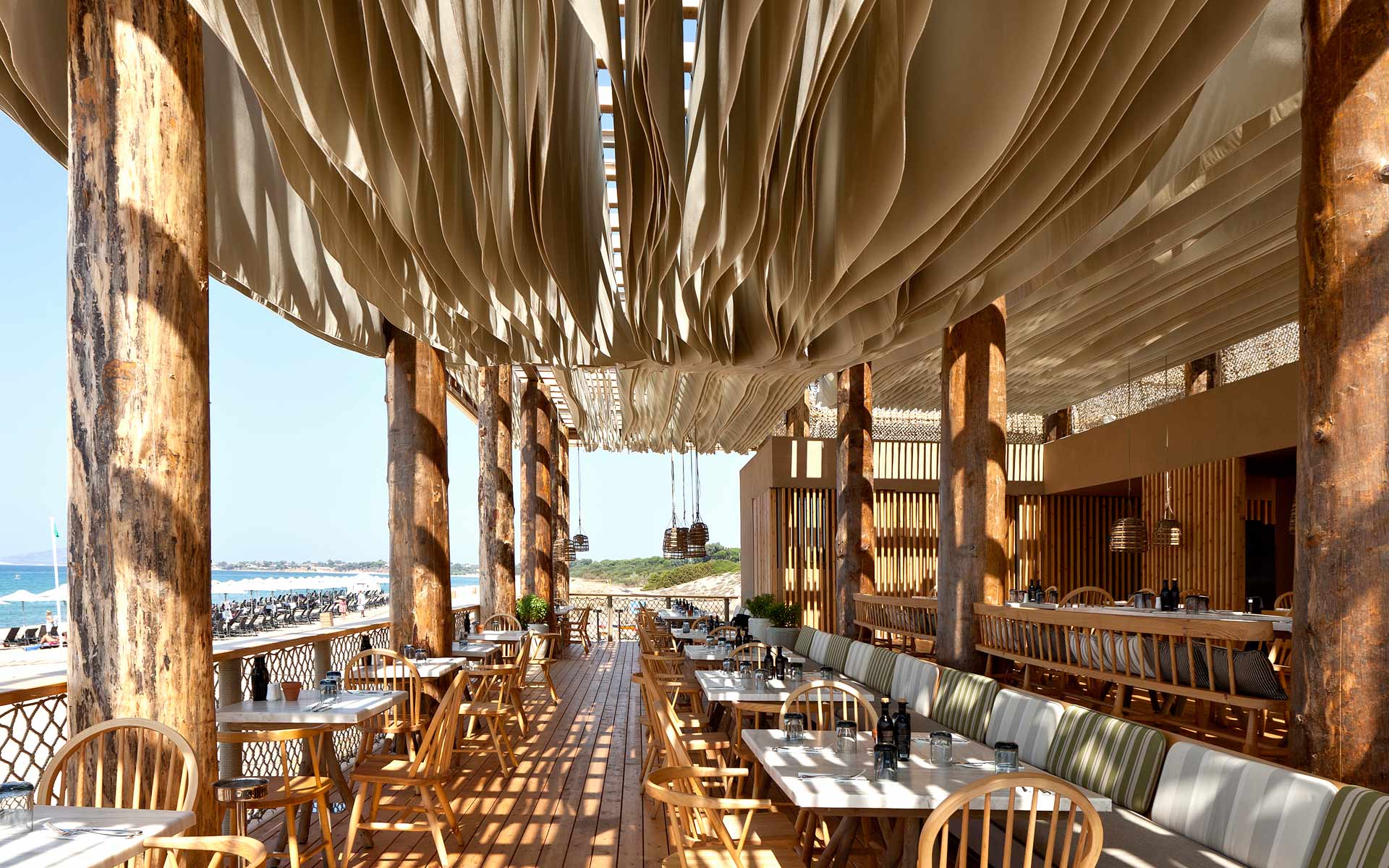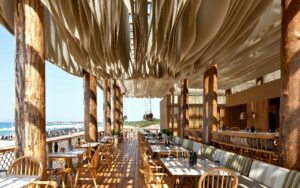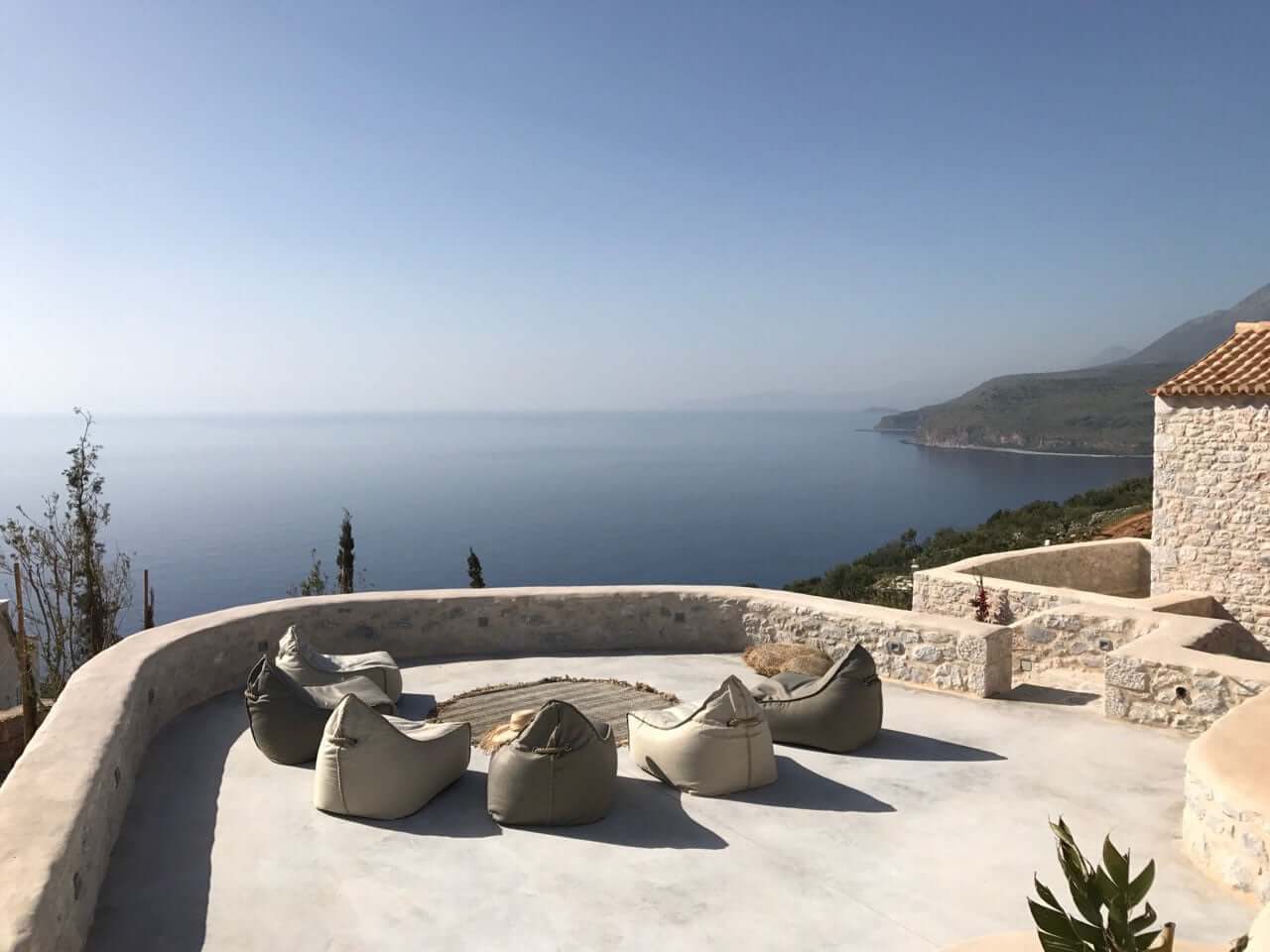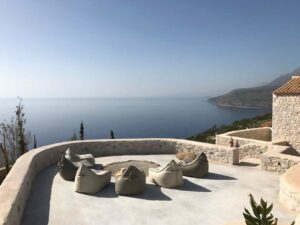 Photo Courtsey from left to right: Amanzoe, Kinsterna, Dexamenes, Costa Navarino, Bassa Maina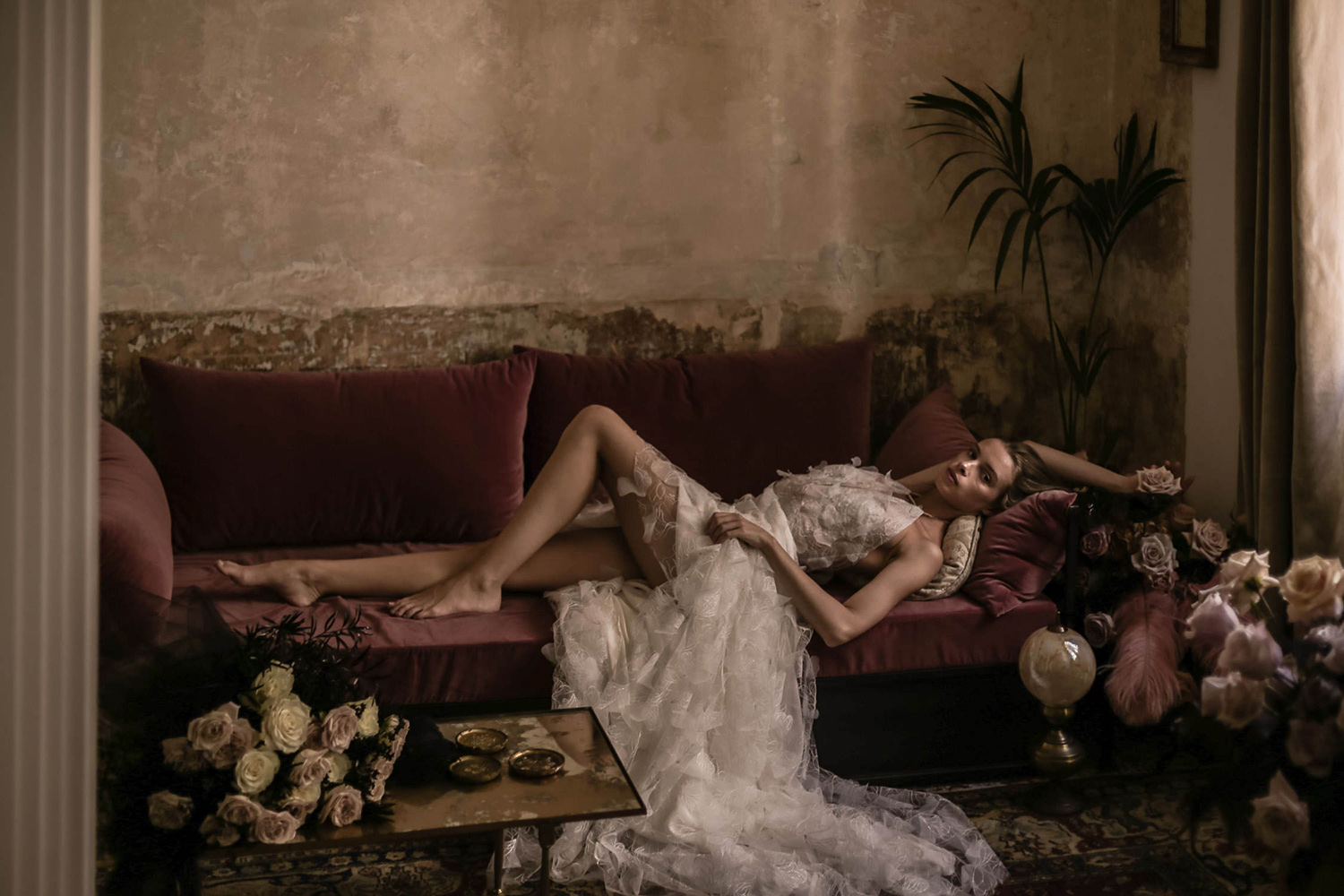 Photo Courtsey George Stratigis
Marry as the gods do! Not for nothing Athens bears the name of the goddess of wisdom, Athena. This ancient city is a cultural stronghold; truly divine with an unique combination of classic elegance and modern sophistication, Athens welcomes wedding couples from all over the world.
When the sun goes down, you should also celebrate on an Olympic level and say yes I do individually surrounded by dynamic party vibes. How about a Rooftop Wedding at the Grand Bretagne Hotel ?
Here you are close to the clouds, the wind blows through your hair, time stands still and you dance to the rhythmic sounds of the music until the morning. At the same time, the ambience is perfect for a magnificent, stylish appearance of the bride: Because right after you have picked up your individual designer wedding dress at the Atelier of Celia Kritharioti, the glittering party can begin...
Then one more unique venue to say I do in Greece is the Shila Boutique Hotel - situated in the heart of Athens. Shila brings the new meaning to relaxed luxury and a perfect location for intimate elopements or micro weddings on their rooftop in Kolonaki.
This wedding venue is one of my unique venues to say I do in Greece because it is also a honeymoon location in the style of the legendary "Hôtel particulier" full of French charm. The place thus ideal for couples who want to capture very private, intimate impressions in their wedding pictures.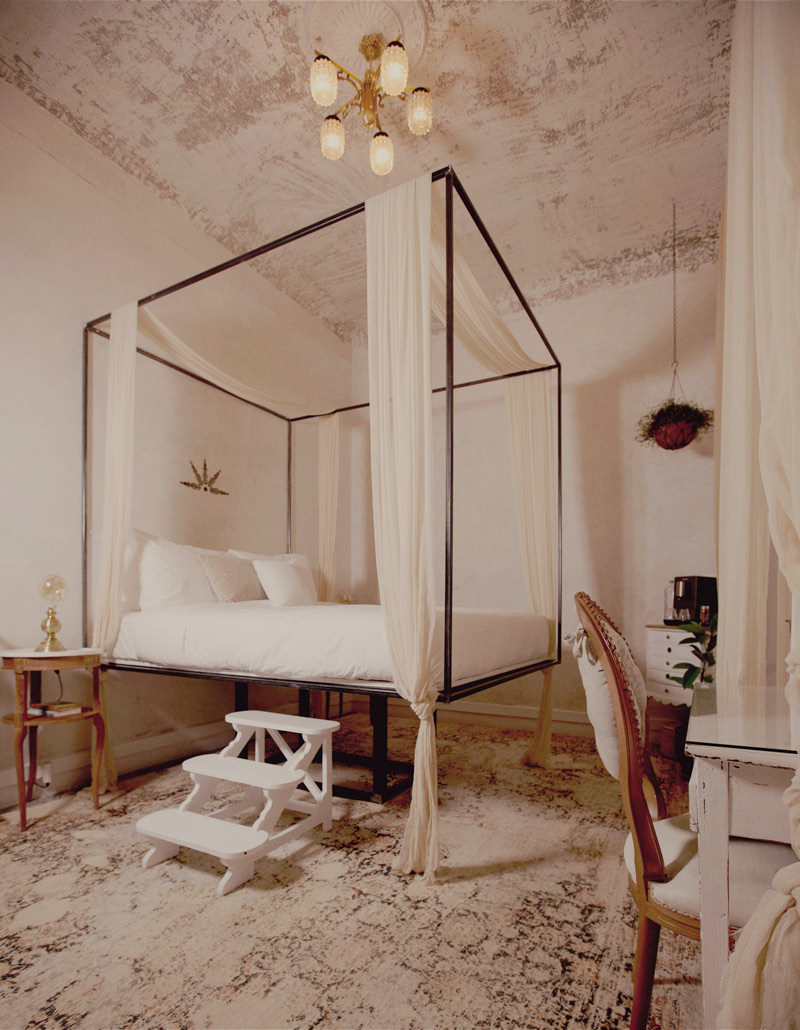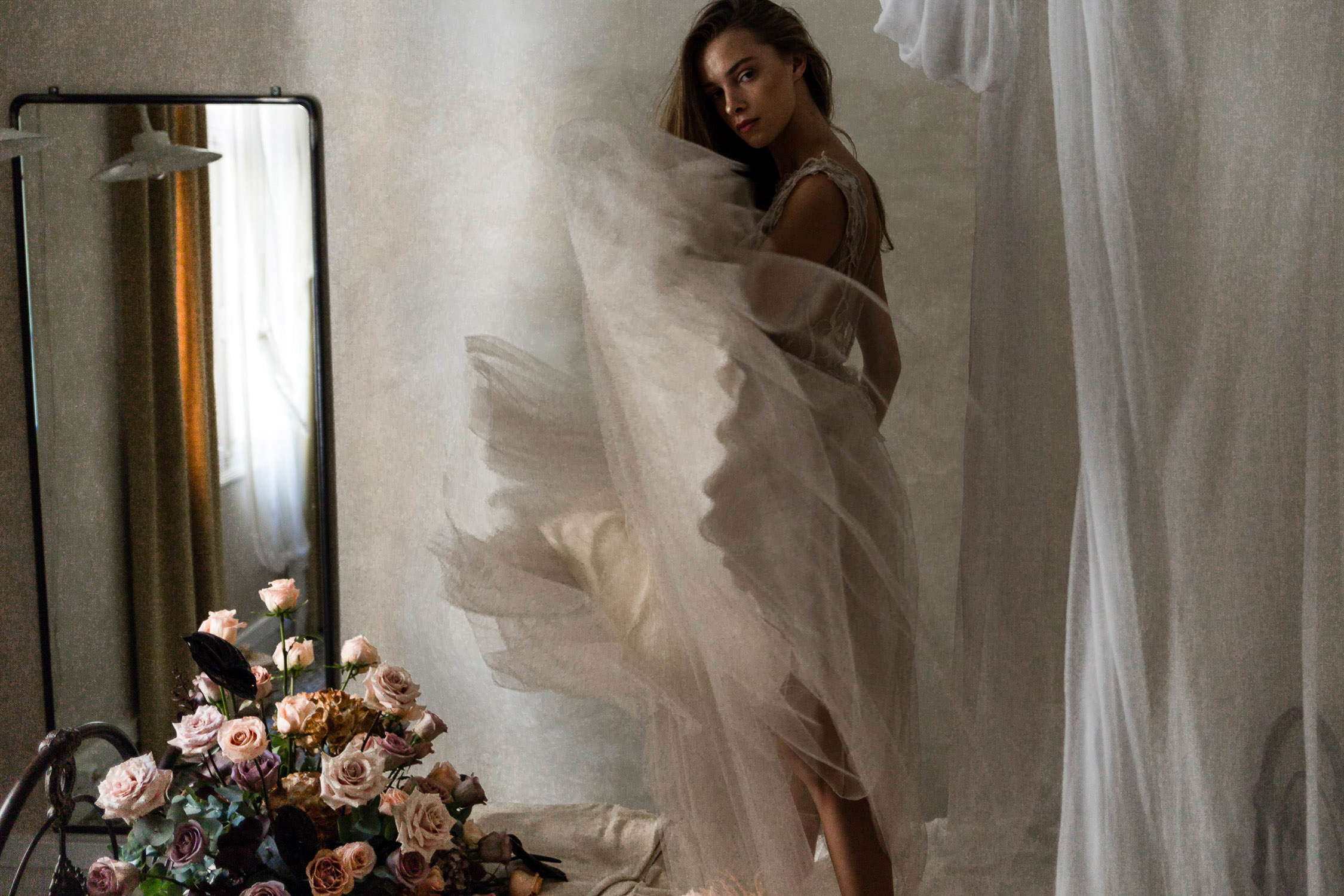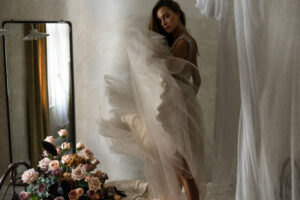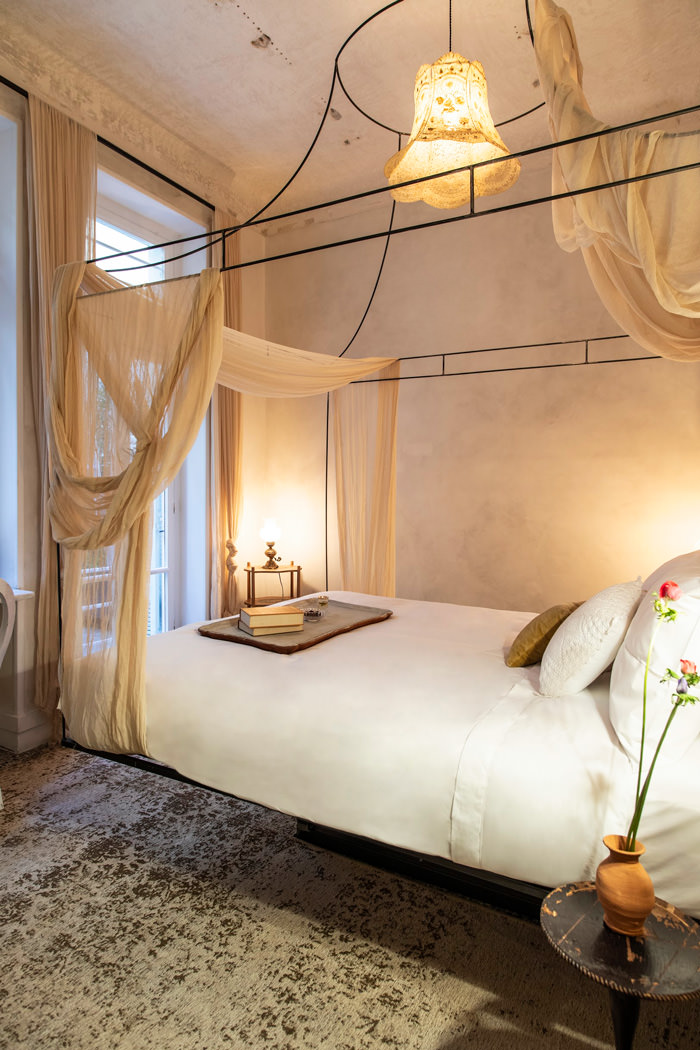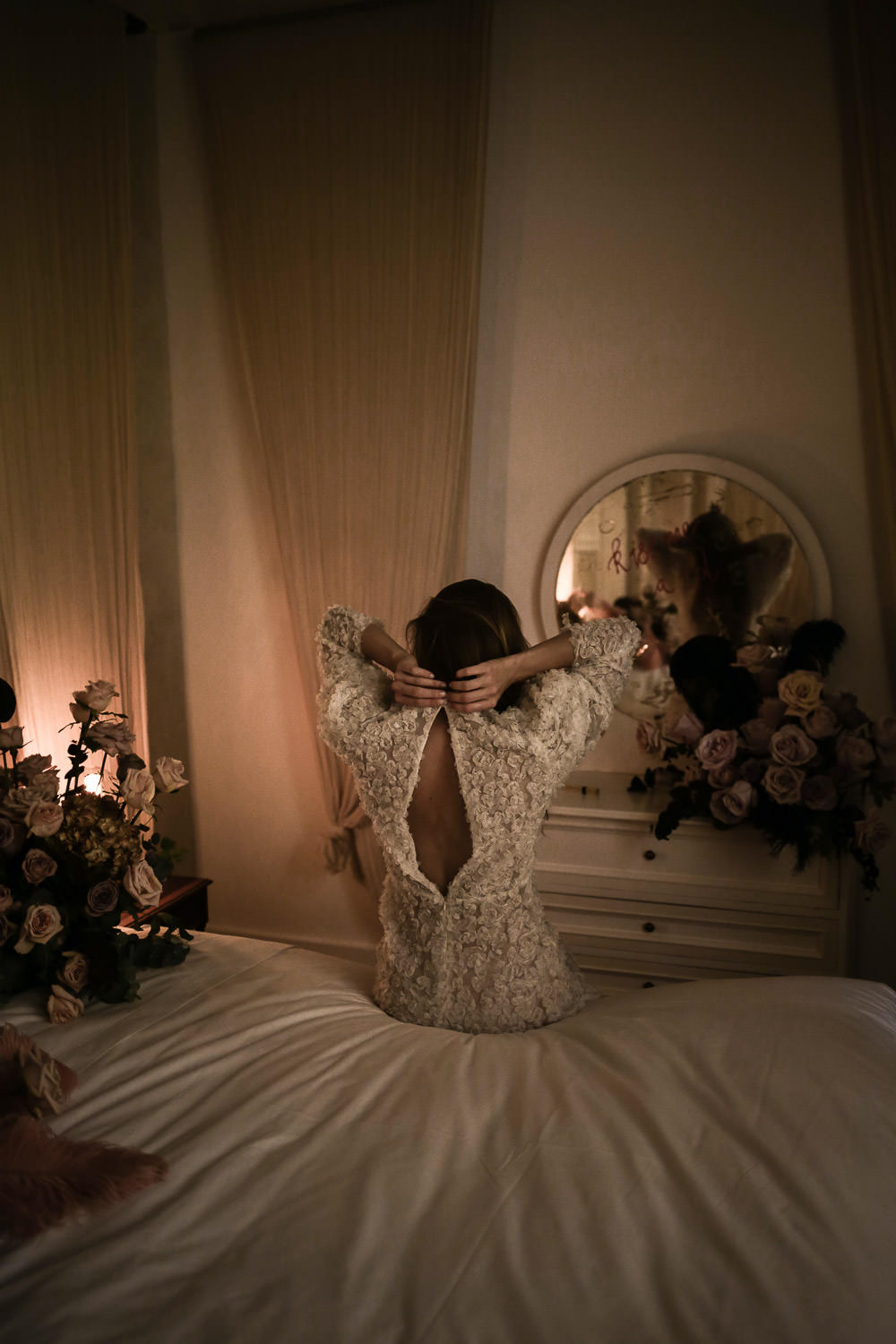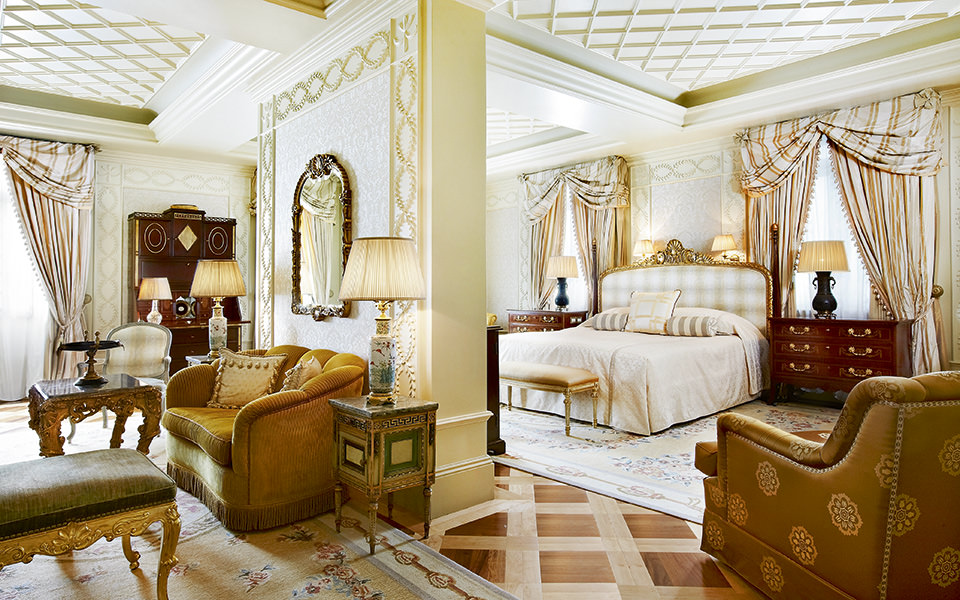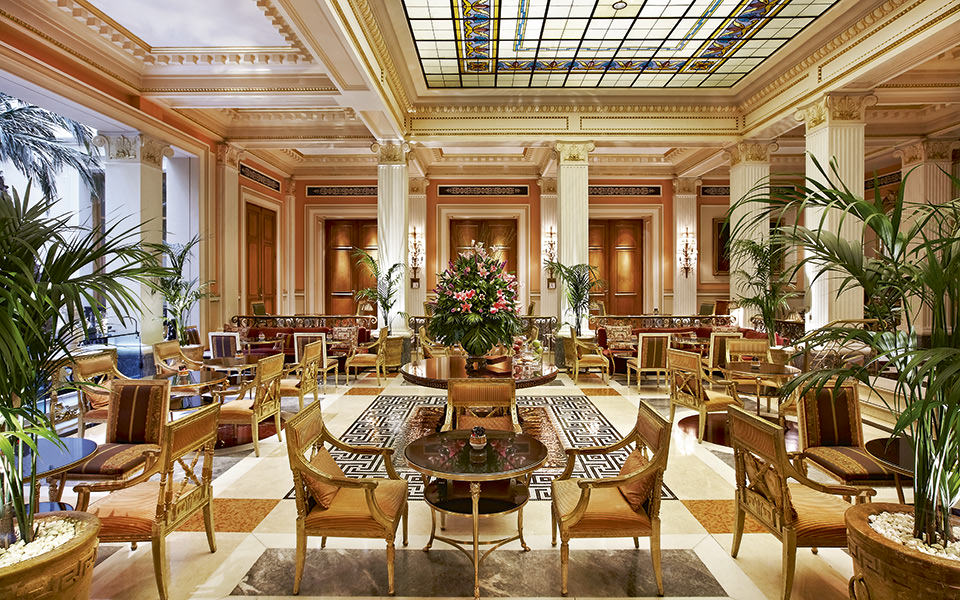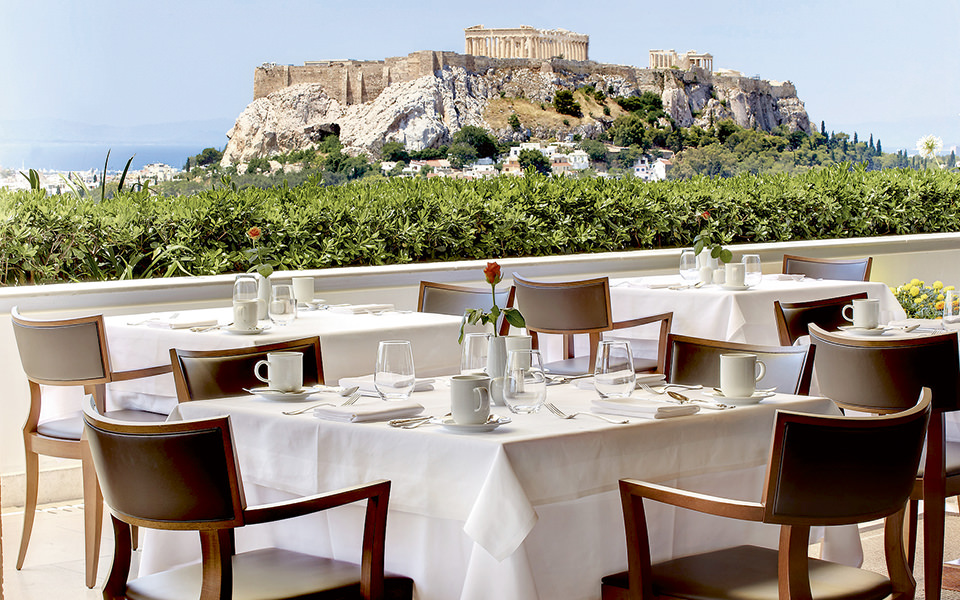 Photo Courtsey from left to right: Shila Hotel, George Stratigis, Grand Bretagne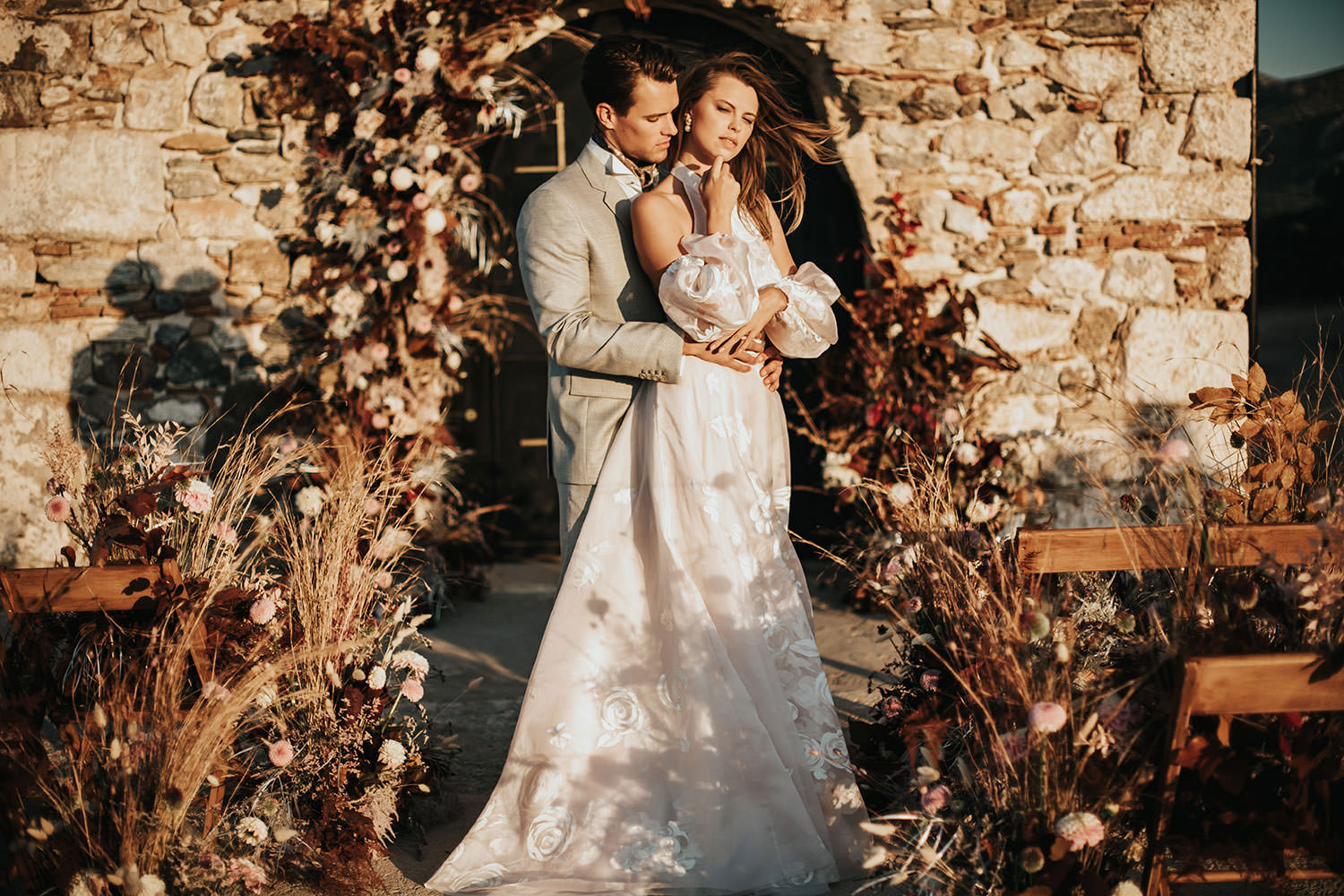 Definitely on my list as of the unique venues to say I do in Greece is Four Seasons Astir Palace Hotel.
The Four Seasons combines the best of both worlds: Metropolitan flair combined with a relaxing escape to the sea, just 30 minutes from the historic city center. The bride can do the her last-minute wedding shopping in famous luxury fashion store Luisa, while her groom relaxes with a drink by the pool.
Four Seasons revives the glamour of the golden age of Astir Palace - creating a new experience of luxury for a new era. The Astir Palace has a rich history of hosting international figures of art and literature, politicians, Hollywood stars and famous athletes.
Not the big bang ... but a bang: The church at Anavyssos guarantees you as a couple a hidden, intimate and private micro-wedding. You'll find this secret location near the Grand Hotel Lagonissi, also a prime spot on the Athens Riviera. My promise: You've never seen such a unique ancient church, weathered by the salty sea breeze and strong Greek sun - and neither have your guests.
The historic church on the bay of Anavyssos with its wild romantic location and breathtaking view of the sunset is popular for locals as well as for couples who prefer a special flair with tradition for their wedding. With the view of the Aegean Sea and the Temple of Poseidon at Sounion just minutes away, this is the perfect backdrop for your wedding pictures; a unique place to celebrate your micro-wedding on the Athens Riviera.
This ancient historic church is my recommendation for couples who love to break the conventional rules and are looking for a unique venue to say I do in Greece!
Saying yes surrounded by unspoiled landscapes and by local animals such as donkeys, goats and chickens.... this is what Margi Farm offers you. This natural paradise is 20,000 square meters of unspoiled land, with its vineyards and olive trees, producing organic vegetables and fruits, cold-pressed oil, eggs and cheeses of excellent quality.
This is supposed to be the most important and significant moment of your life - so why not frame it with a unique country chic ambiance? As a wedding expert, I promise my couples style and aesthetics in an enchanting setting for your unforgettable moment. And where to stay? Just 20 minutes away from The Margi is the Margi Boutique Hotel in Vouliagmeni, a hotspot for newlyweds.
No doubt the most famous wedding venue: The Island Art and Taste ! One of the most exquisite venues on the Athens Riviera combines the beauty of the interior with a breathtaking view of the sea. But the real magic of The Island Art and Taste begins at sunset, when the area is illuminated by hundreds of bright lights. From my point of view, the highlight is that you can celebrate any type of wedding ceremonies throughout the year completely individually. Because this hotspot is simply incomparable in the world - at any time of the year!
More unique venues to say I do in Greece for newly engaged couples I have listed below: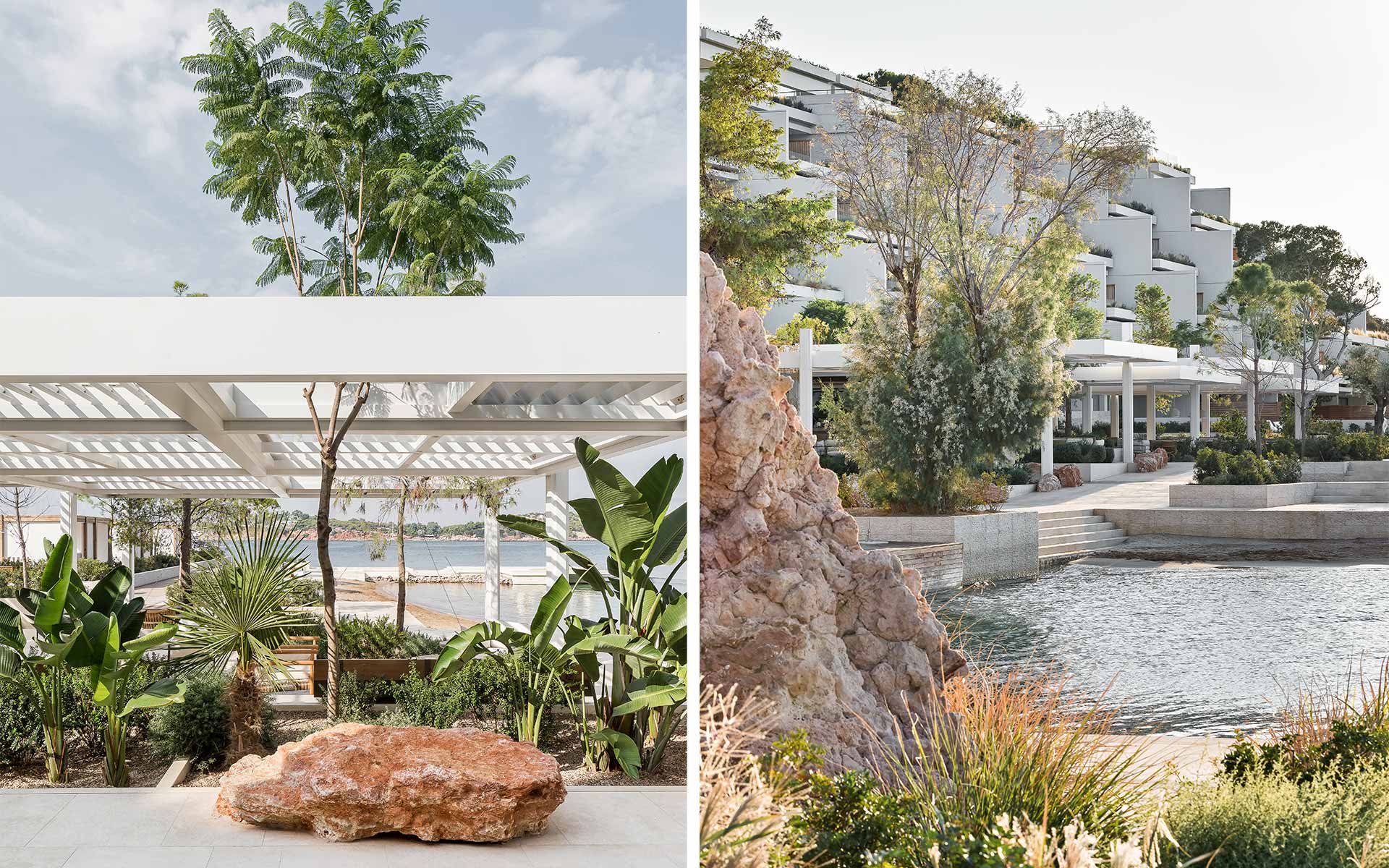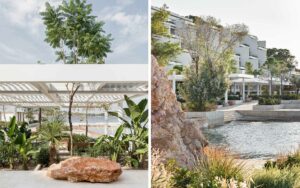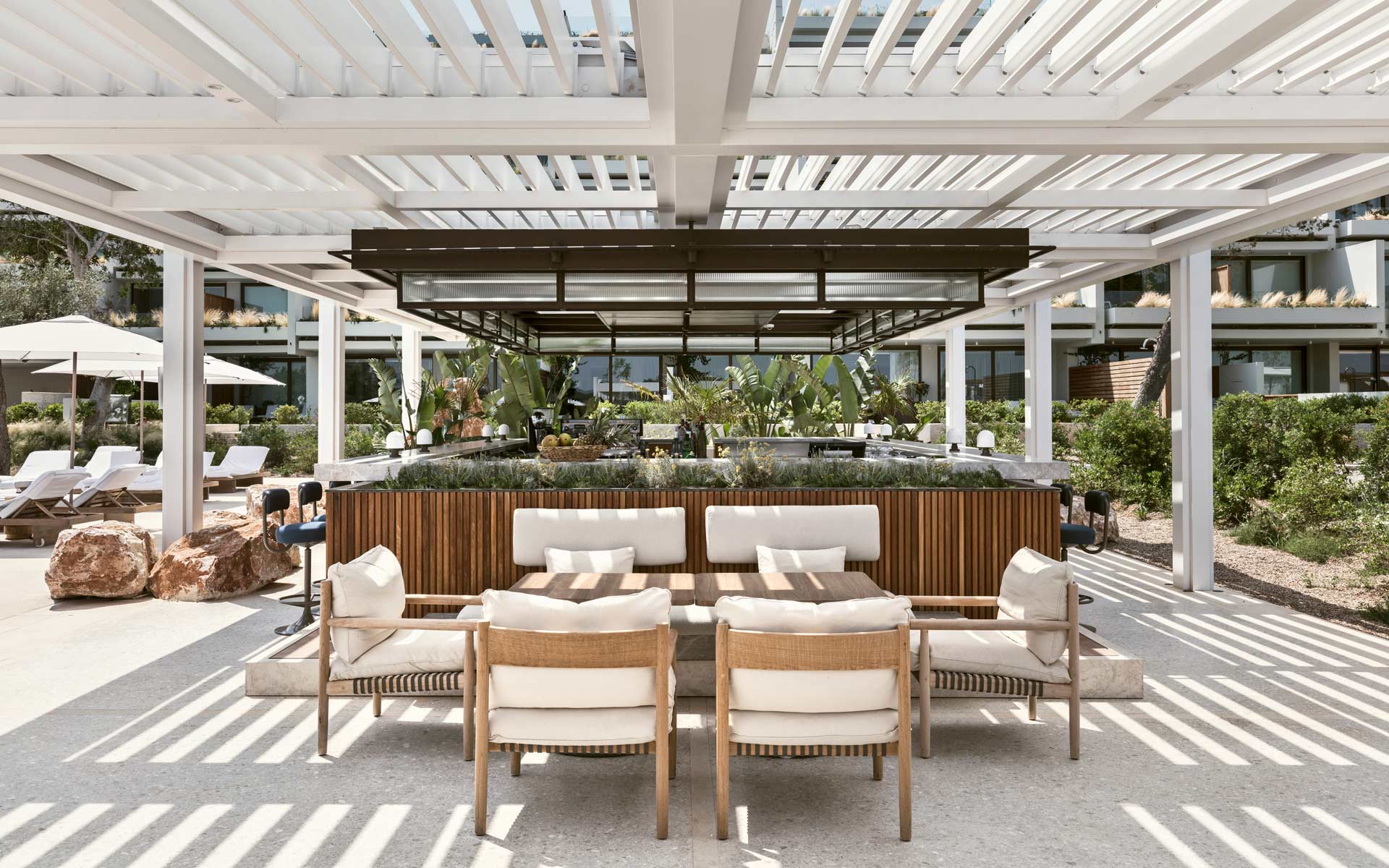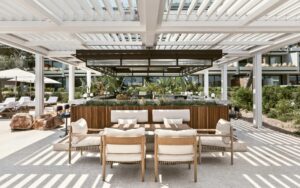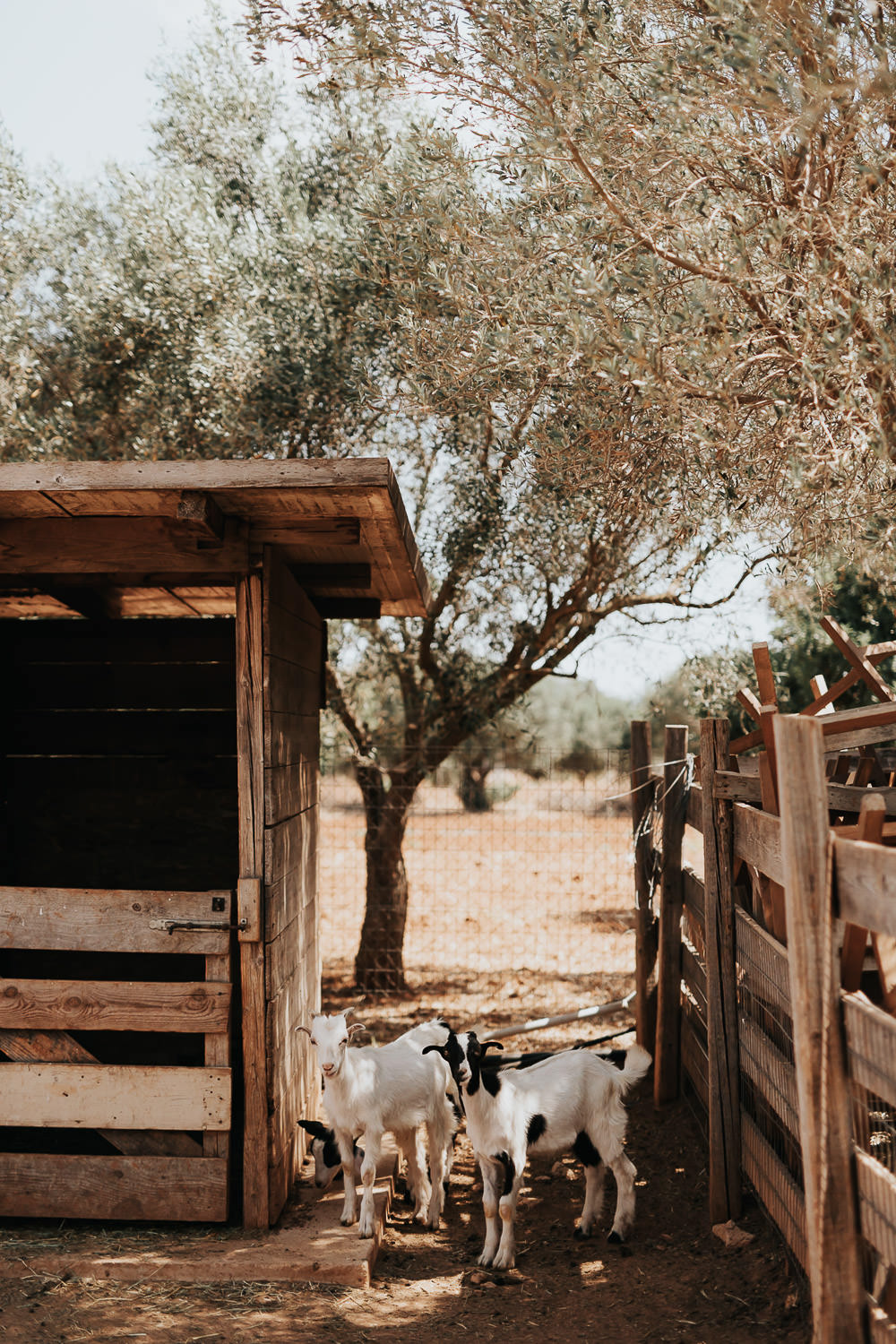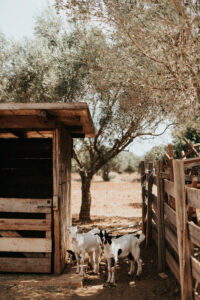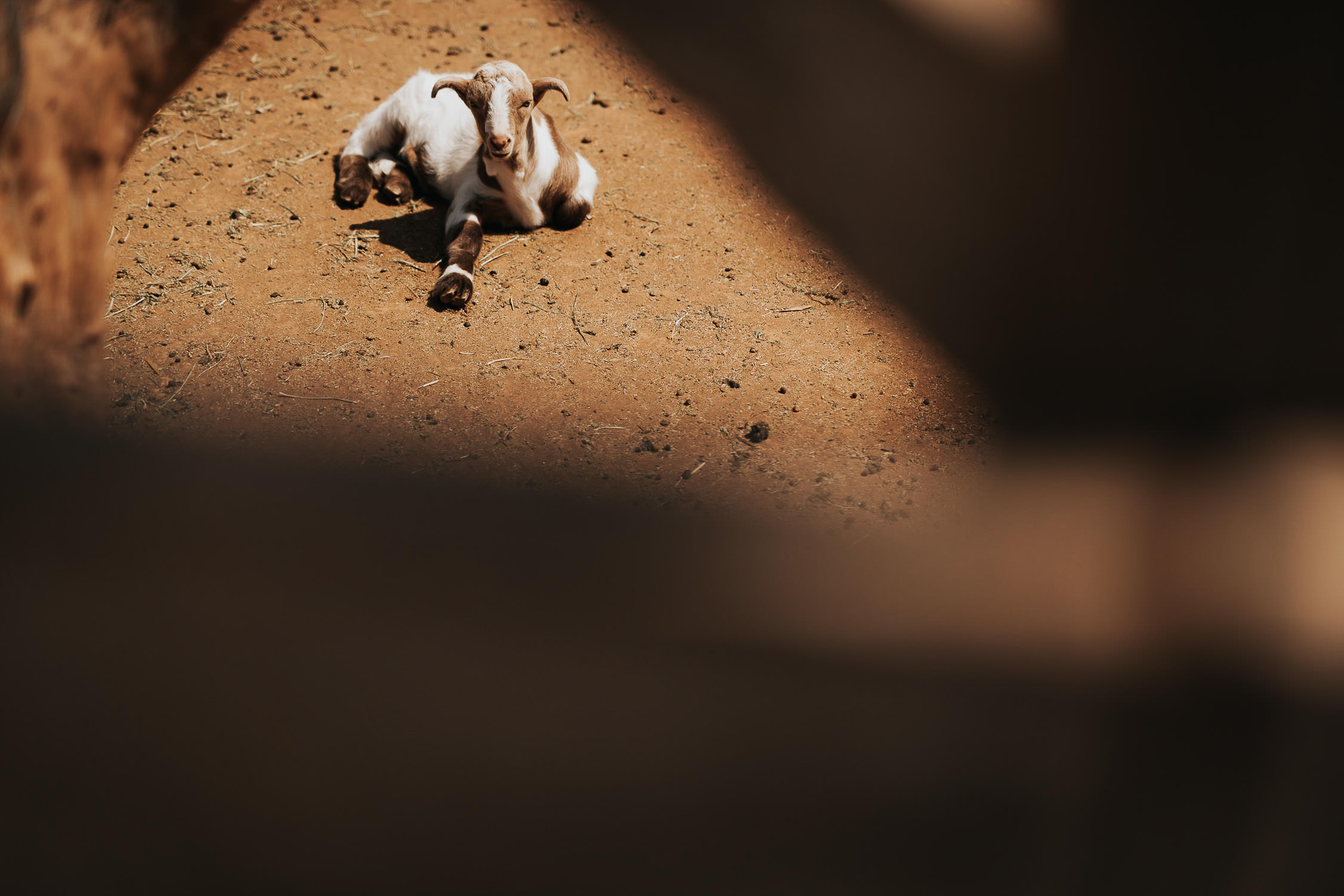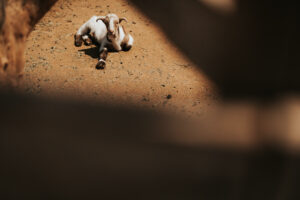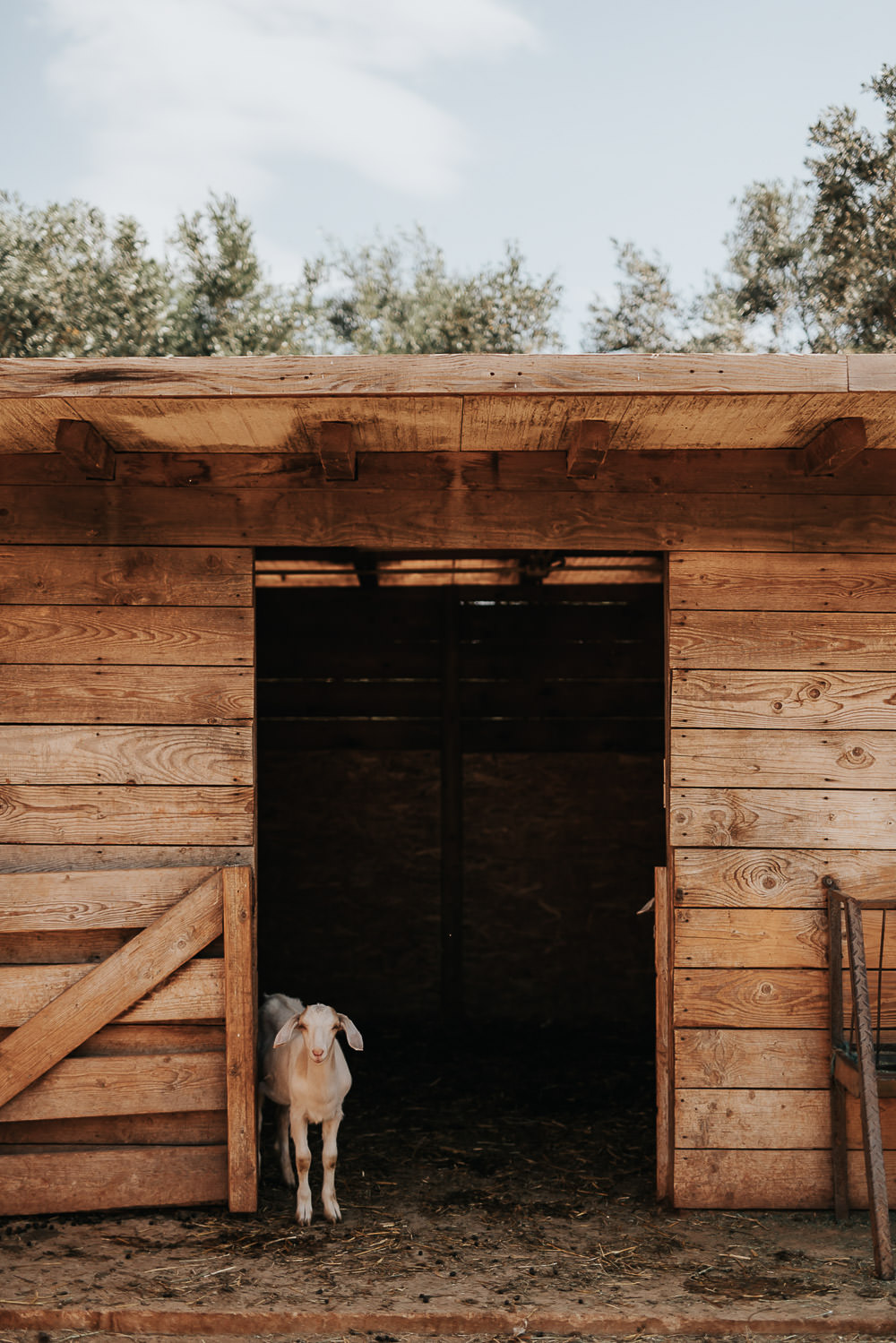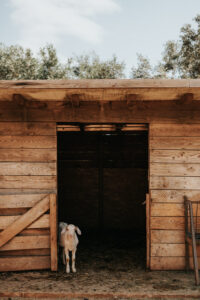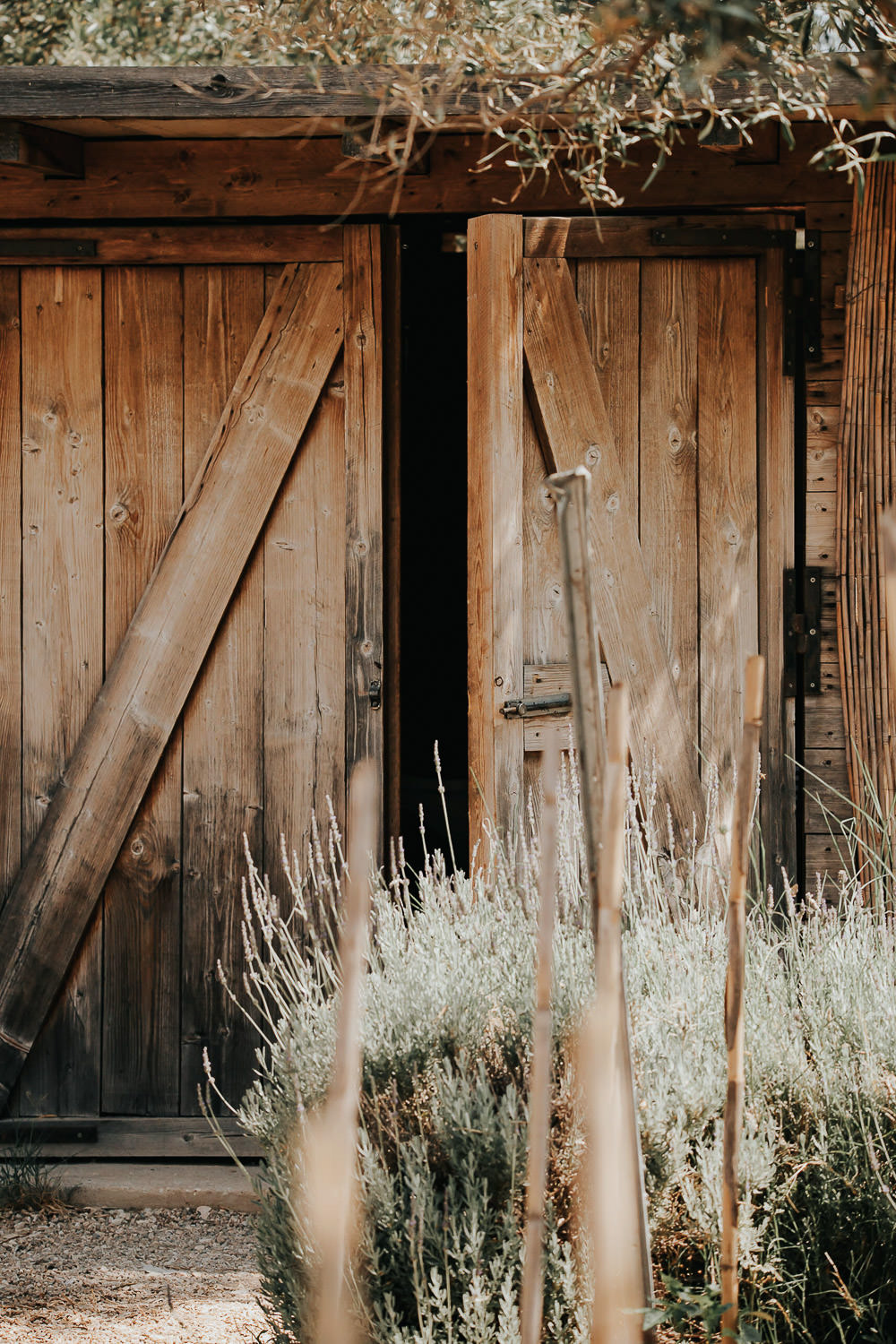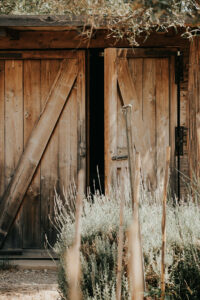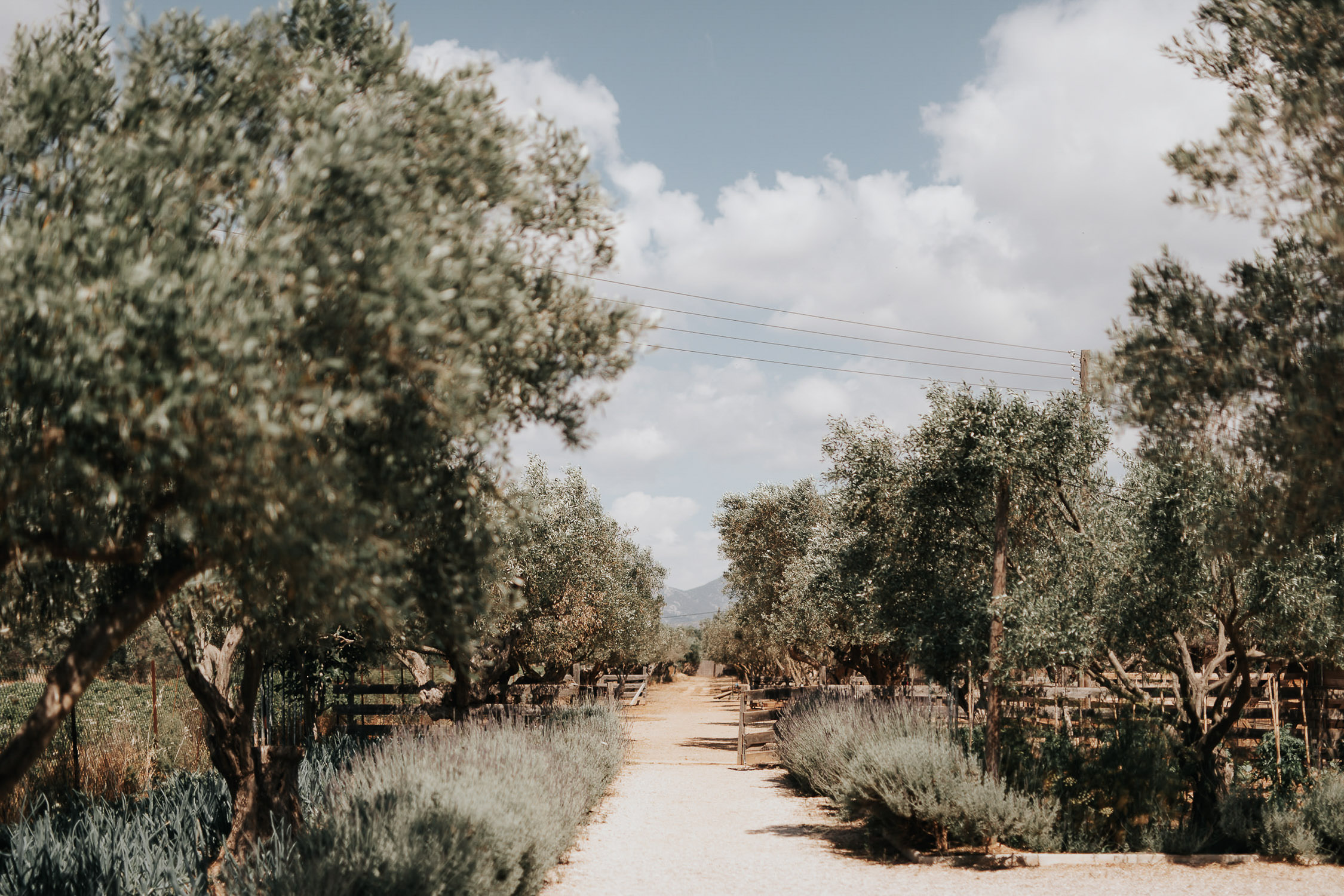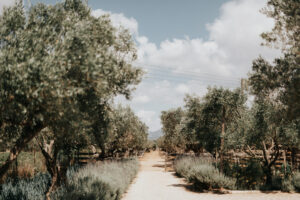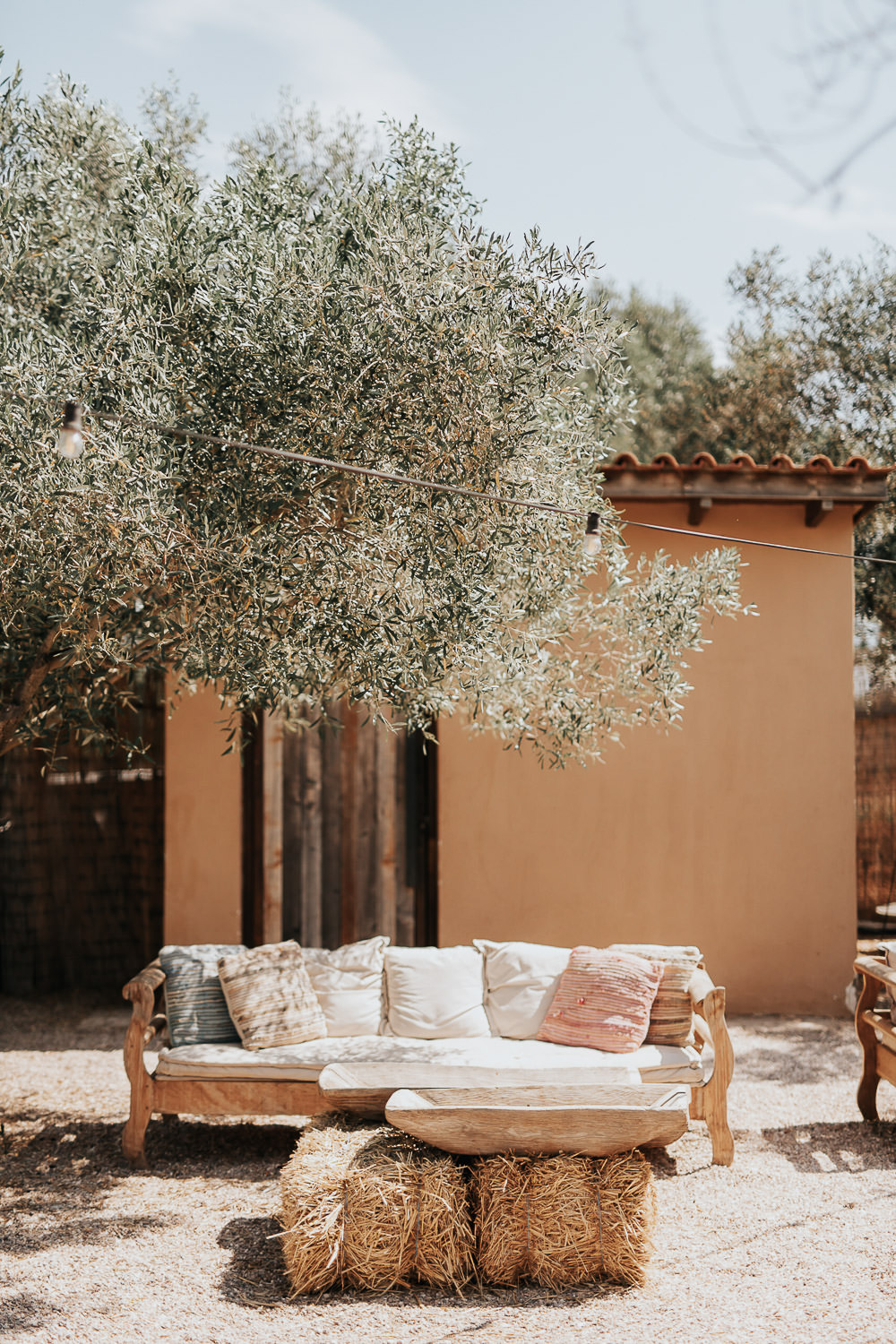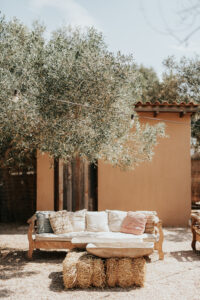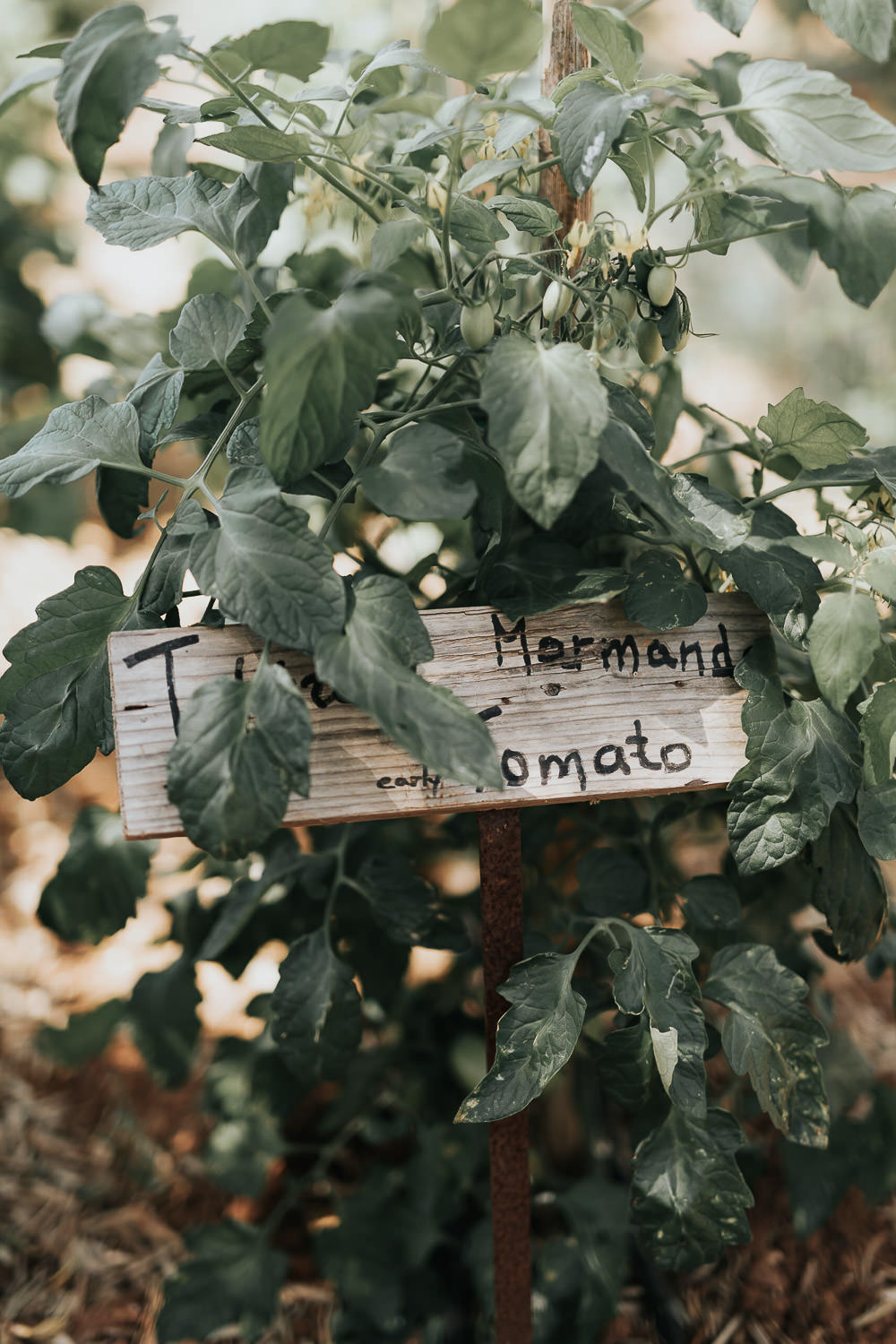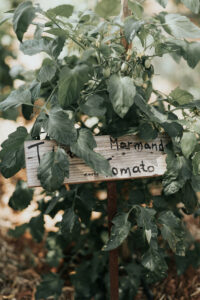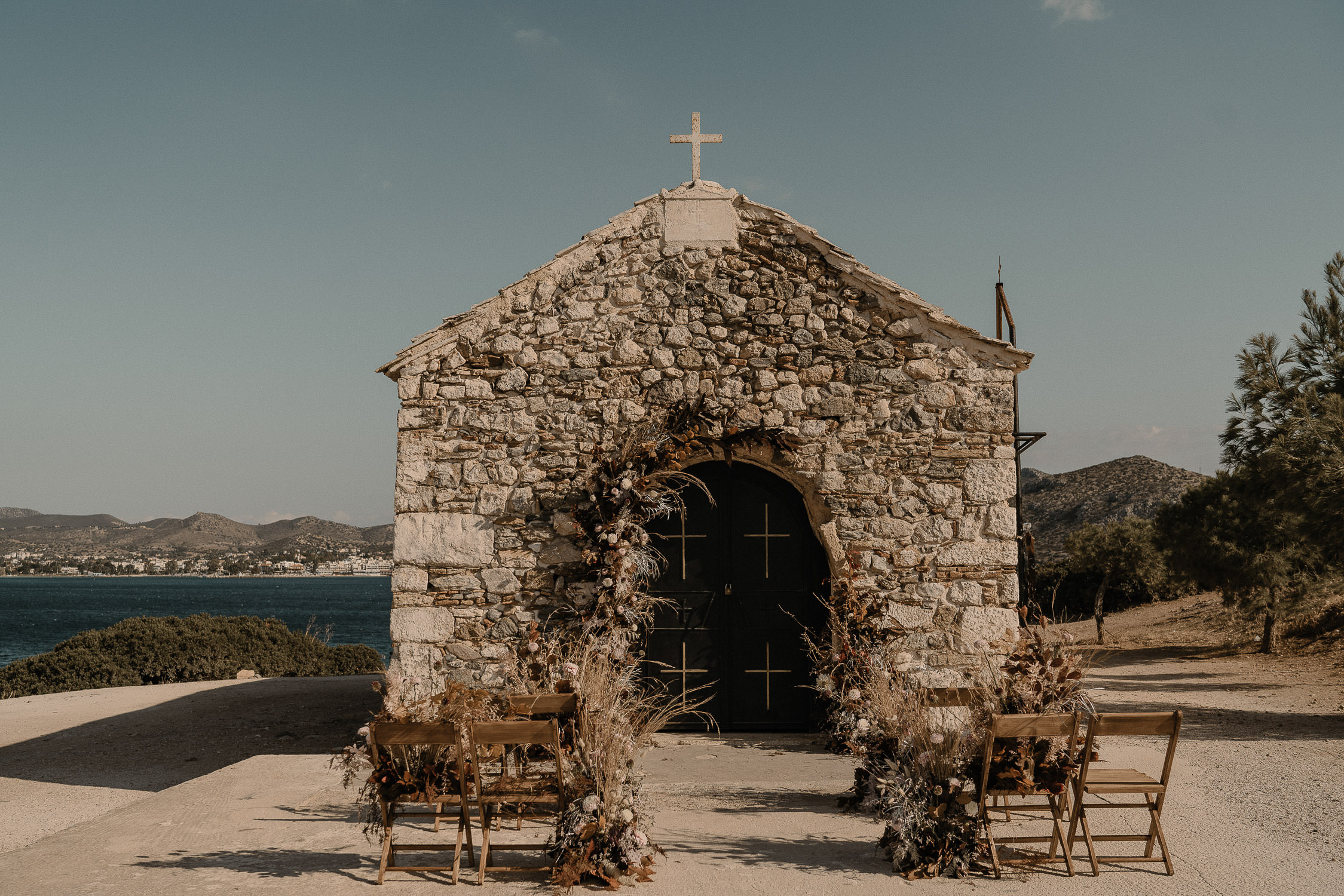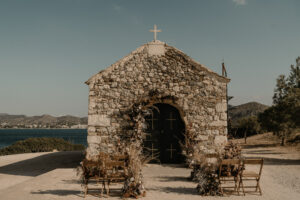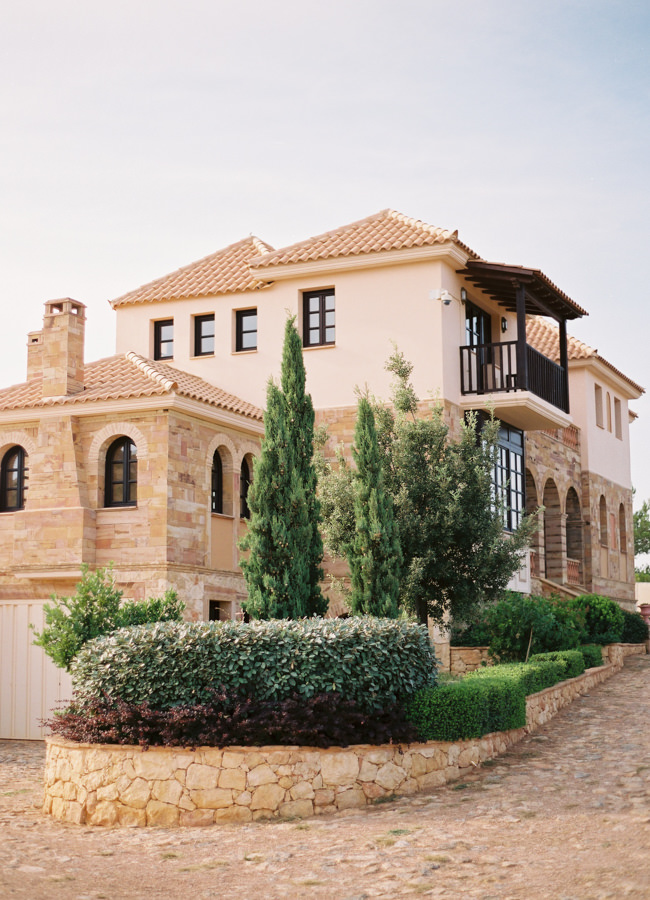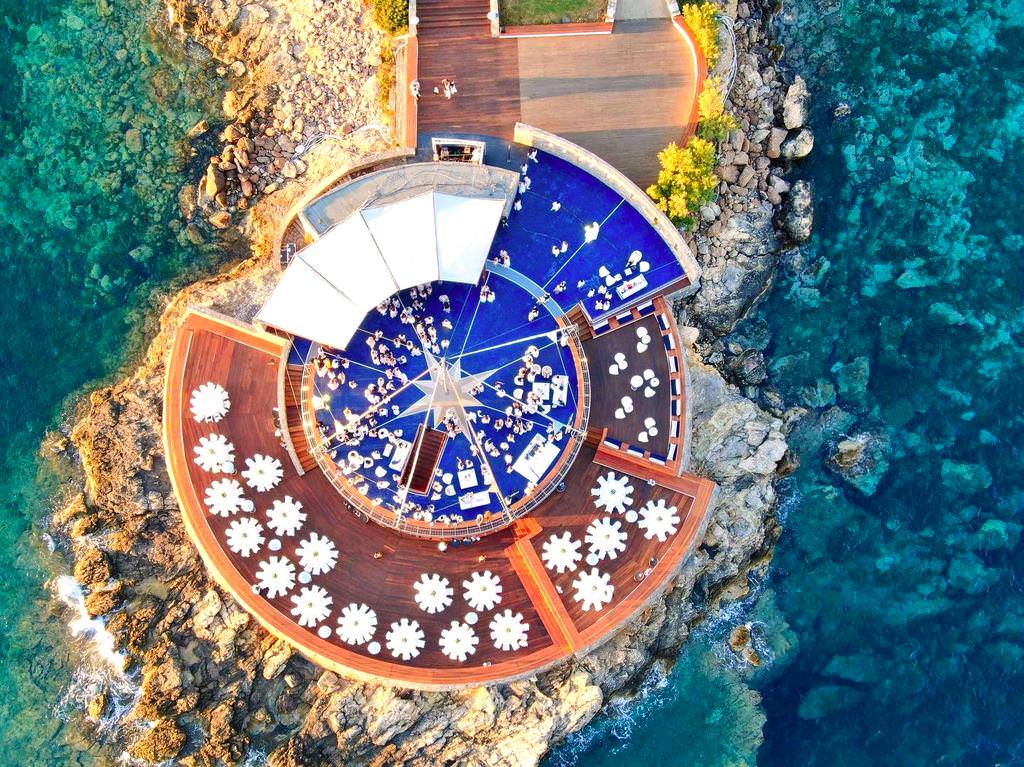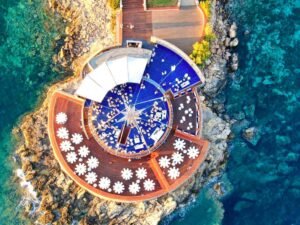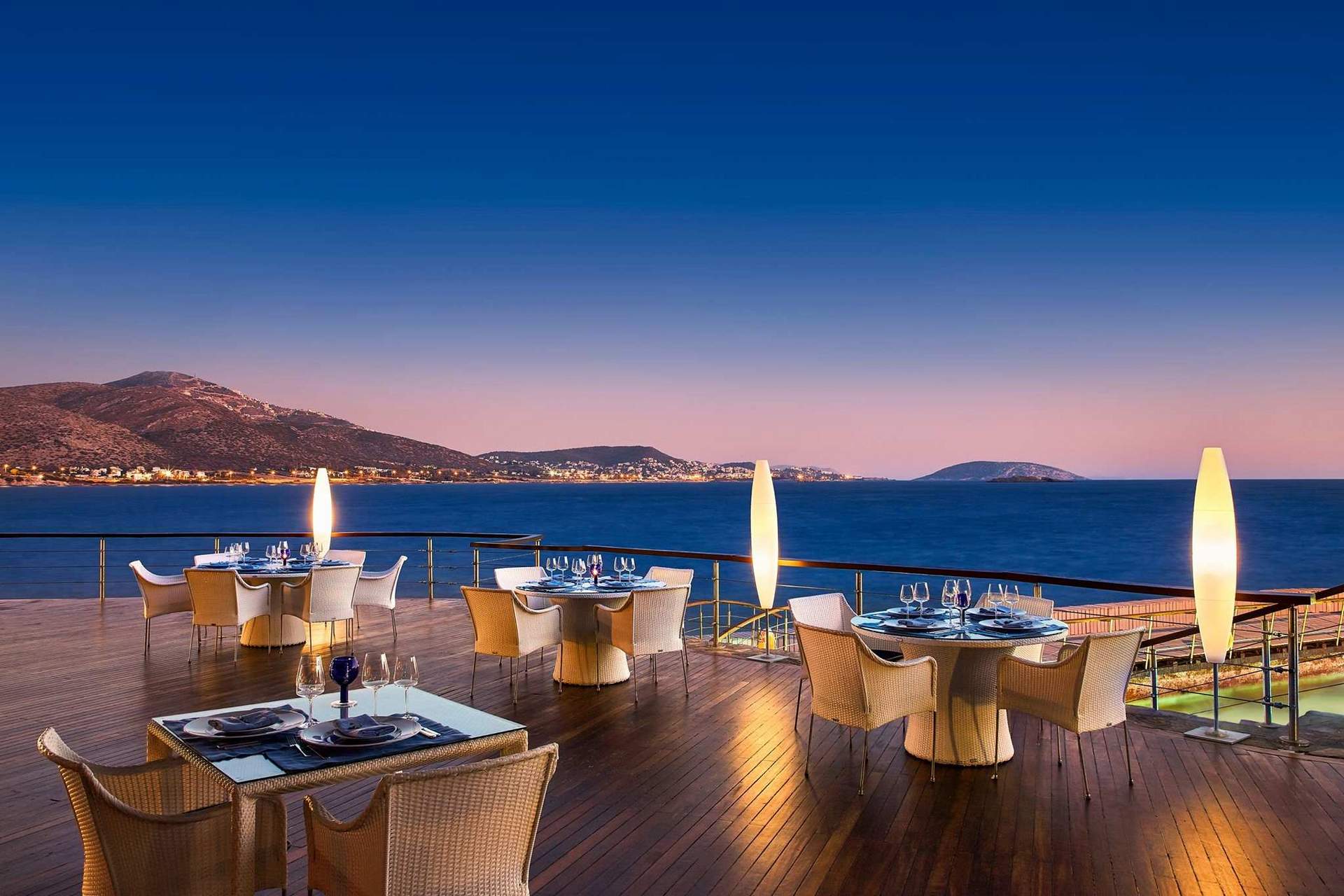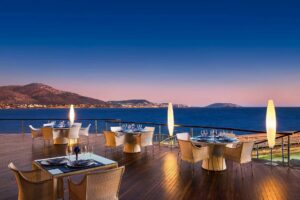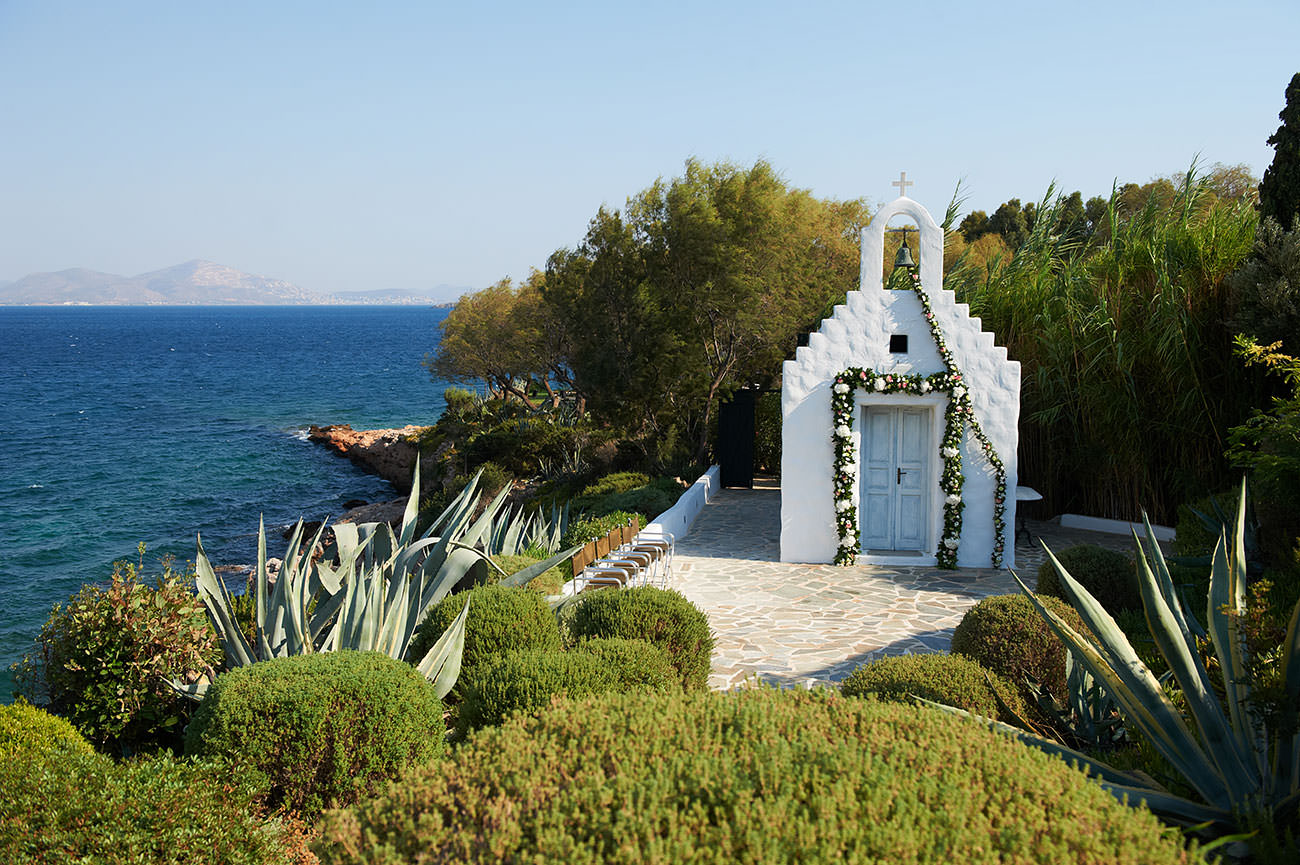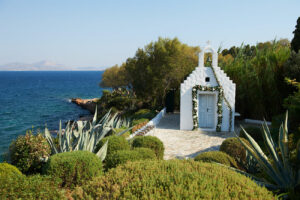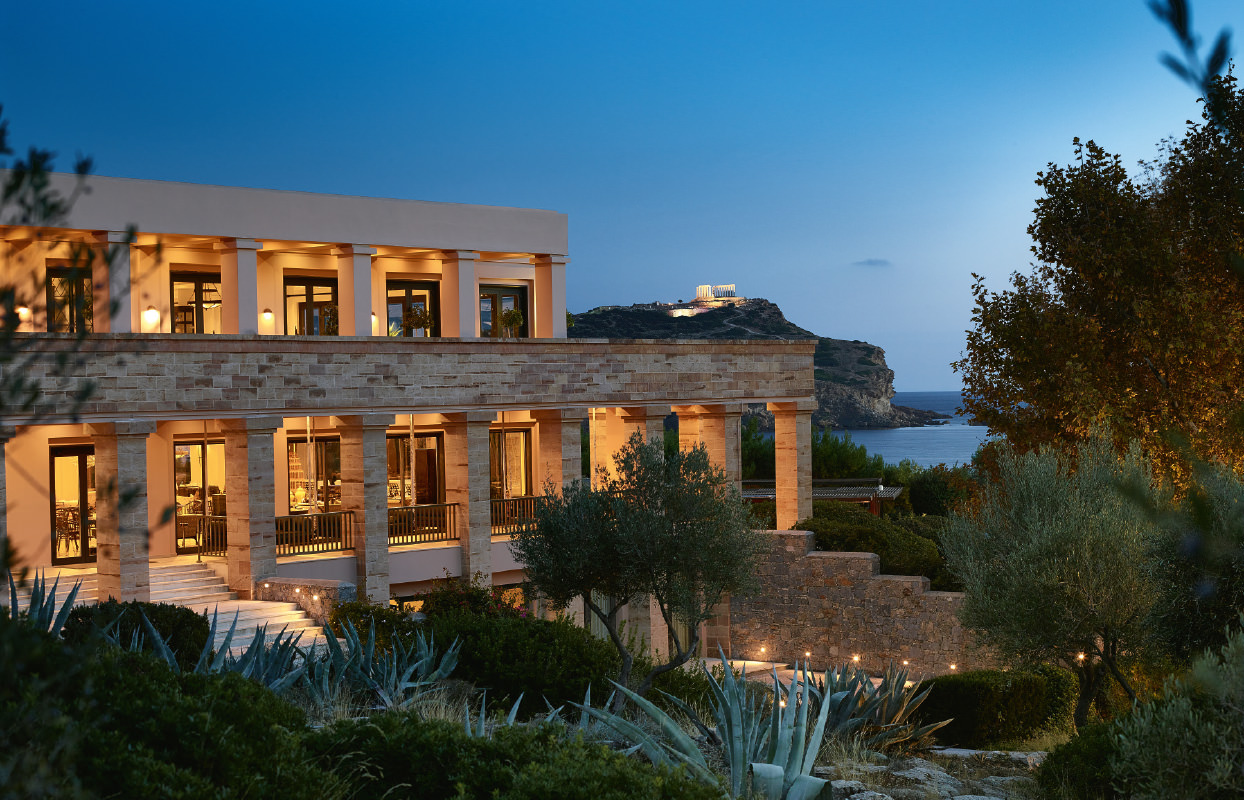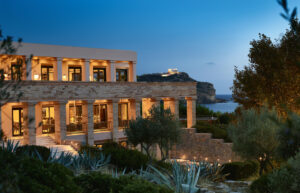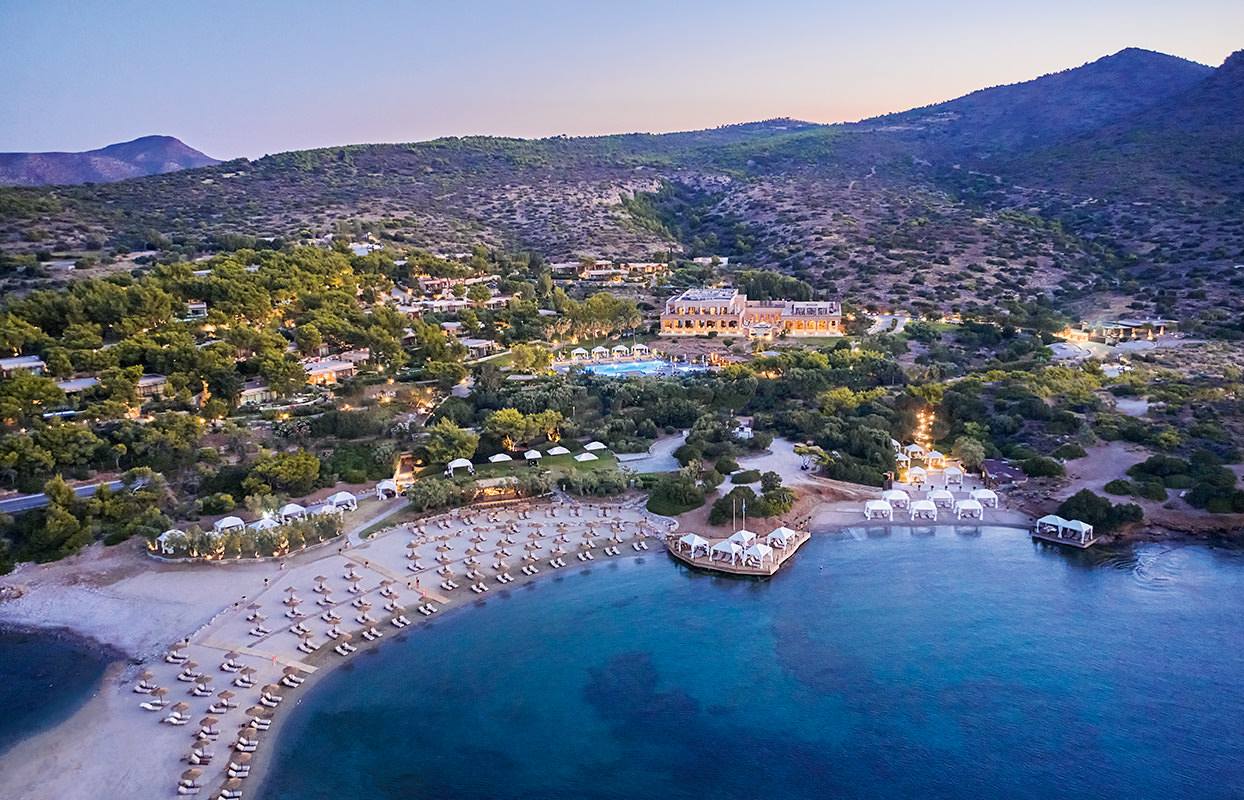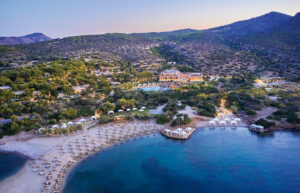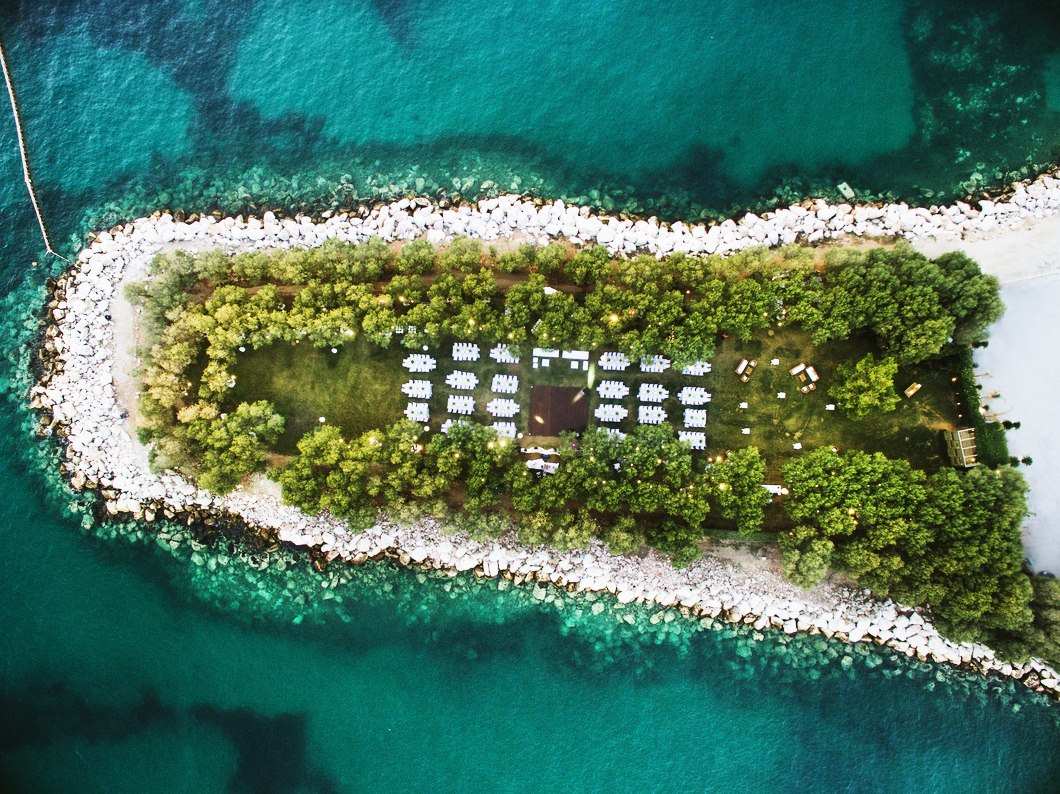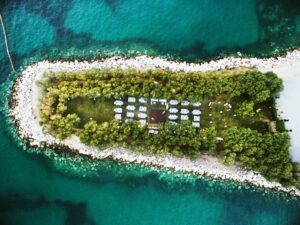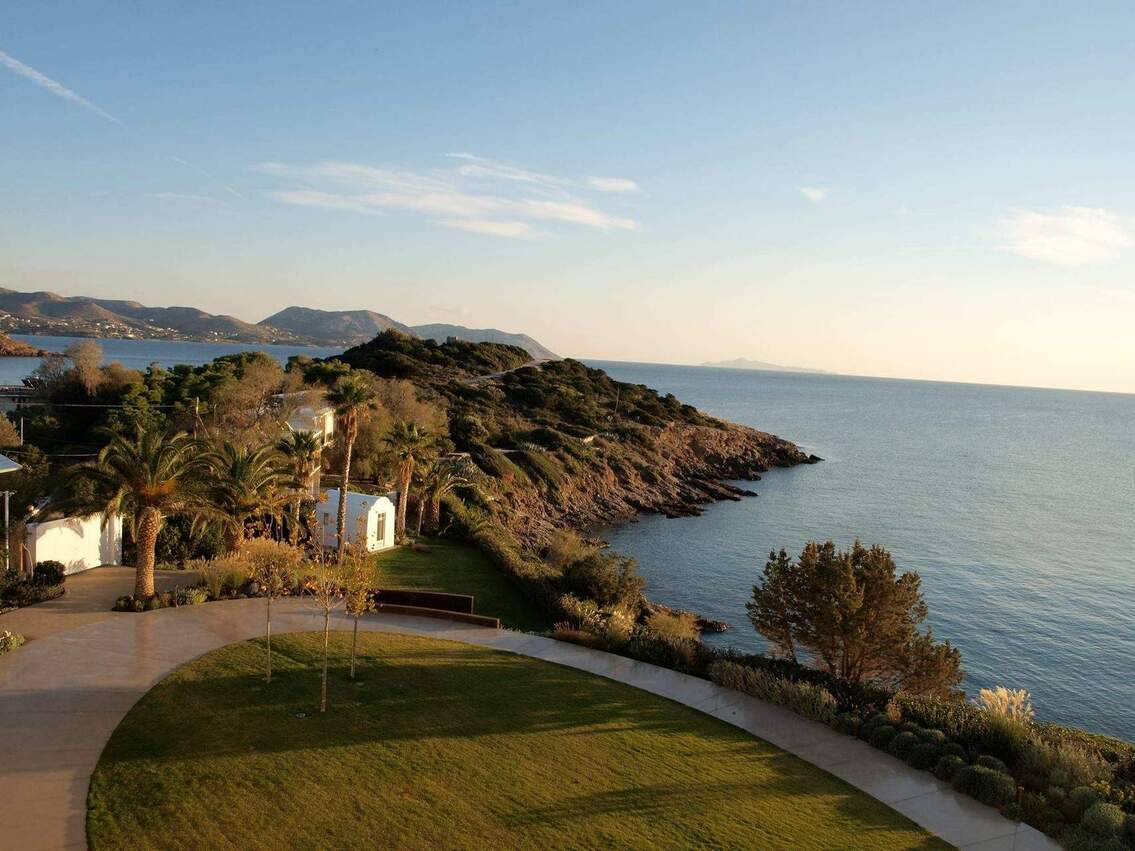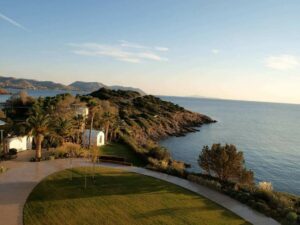 Photo Courtsey left to right: Four Seasons / K-Studio, Margi Farm by Fotis Sid, Your White Moments, Hatzi Mansion / Jacobo Pachon , Grand Resort Lagonissi, Island Art and Taste, Cape Sounio, Blu Azure, Ktima 48
My secrets on the Greek islands for your unique venues to say I do in Greece!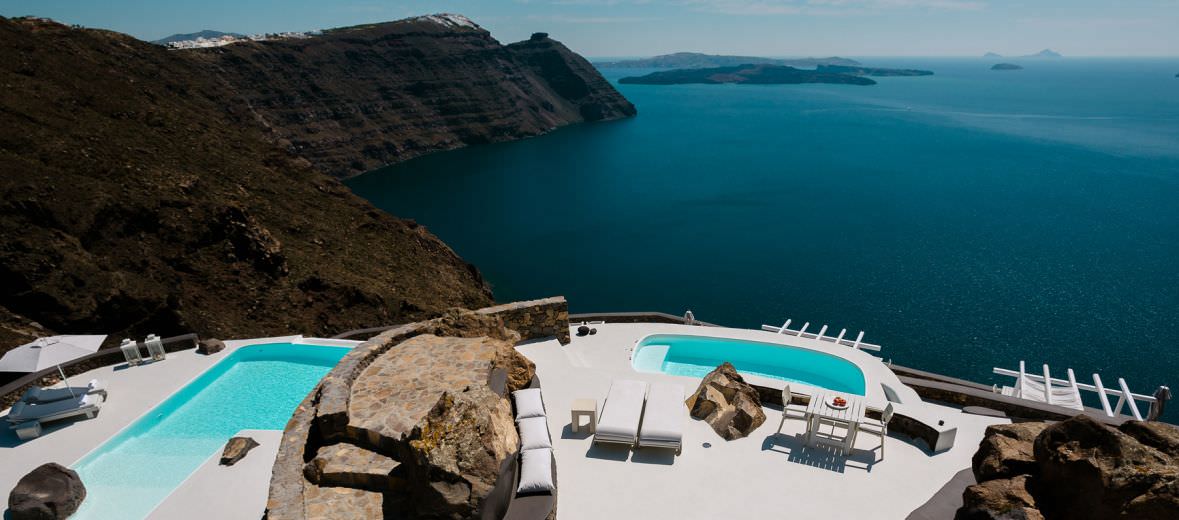 Santorini: Postcards upon postcards have been sent from here all over the world. Captivating views of the Aegean Sea, enchanting sunsets and picturesque white facades of the small stone villages... the perfect place for unforgettable memories.
To assist you in finding the unique venues to say I do in Santorini, here is my selection of wedding venues on the stunning cliffs - true marvels of traditional Cycladic architecture with an idyllic backdrop for your picture perfect wedding.
A unique destination wedding in a unique location: Aenaon Villas. At the top of a steep slope, in the northern part of the island, a spectacular panoramic view of the deep blue Aegean Sea and the famous caldera of the volcano expects you. In the evening, when the sun sets, it means nothing less than one of the most breathtaking sunsets in the world.
Celebrate your dream wedding in a charming boutique hotel with luxurious villas whose beautiful stonework evokes a sense of rugged grandeur. The result proves that a respectful approach to tradition can coexist in perfect harmony with the demands of modern amenities. Just drift away and enjoy this secluded retreat for your honeymoon.
Whitewashed facades, deep blue Aegean Sea, the magnificent caldera and views of a volcano: Fanari Villas offers an almost romantic setting. This is one of my unique venues to say I do in Greece for all couples who want a wedding with traditional, chic flair. Fanari Villas is one of the finest resorts comprised of 16 luxurious suites, providing upscale accommodation while from every corner of the complex guests have magnificent moments as they enjoy open air sea and sunset views.
And it also continues romantically - with the El Viento Santorini. It is the oldest century-old stone-built windmill that was recently renovated to offer you an unforgettable new wedding venue in Santorini's caldera.
El Viento is the latest place to be for an unforgettable wedding experience in Santorini! The venue can be rented until 1am for your wedding reception. Your wedding ceremony will take place on a spectacular Caldera view terrace overlooking the stunning sunset. The perfect Instagram shot is guaranteed!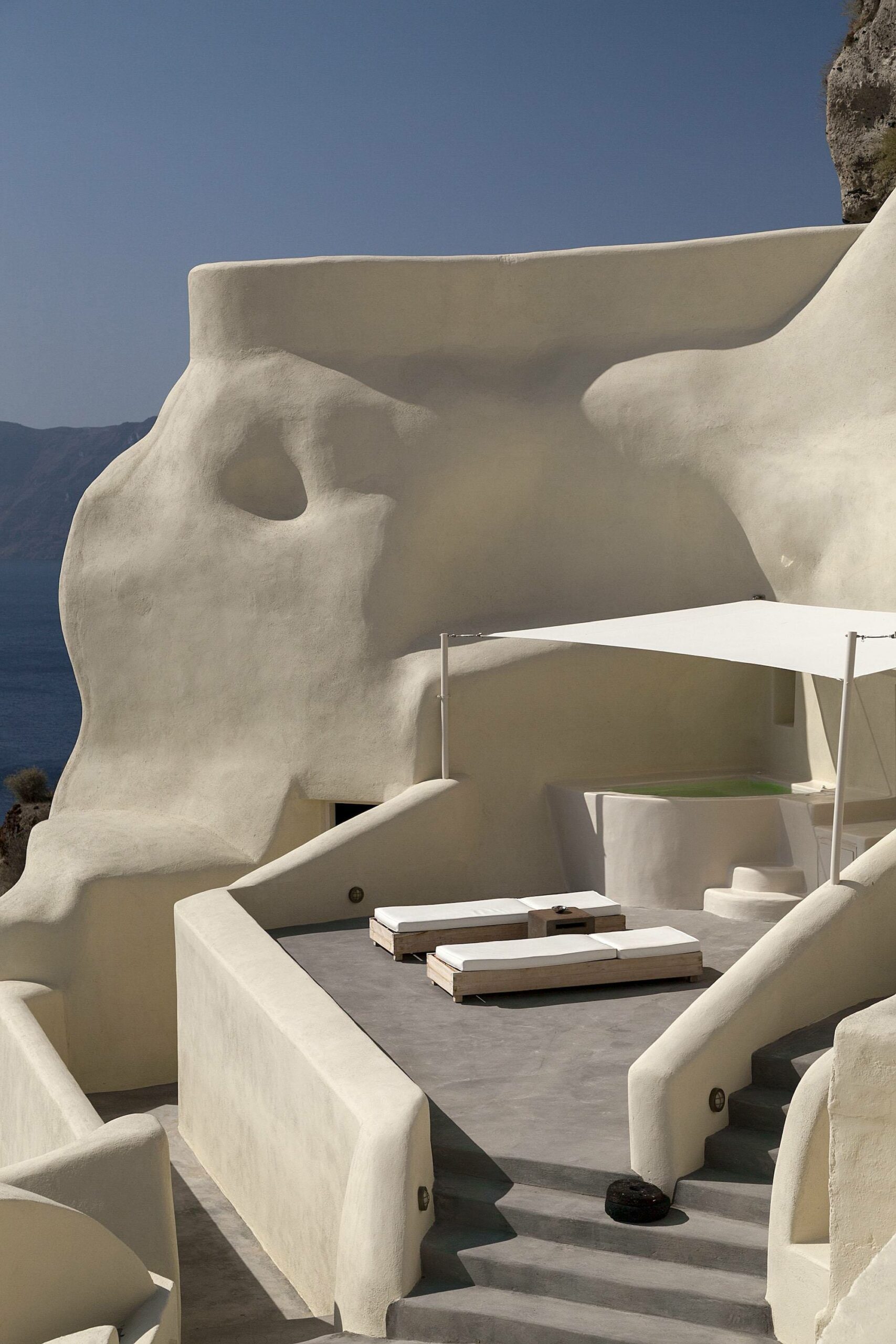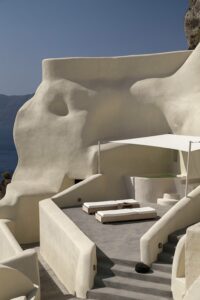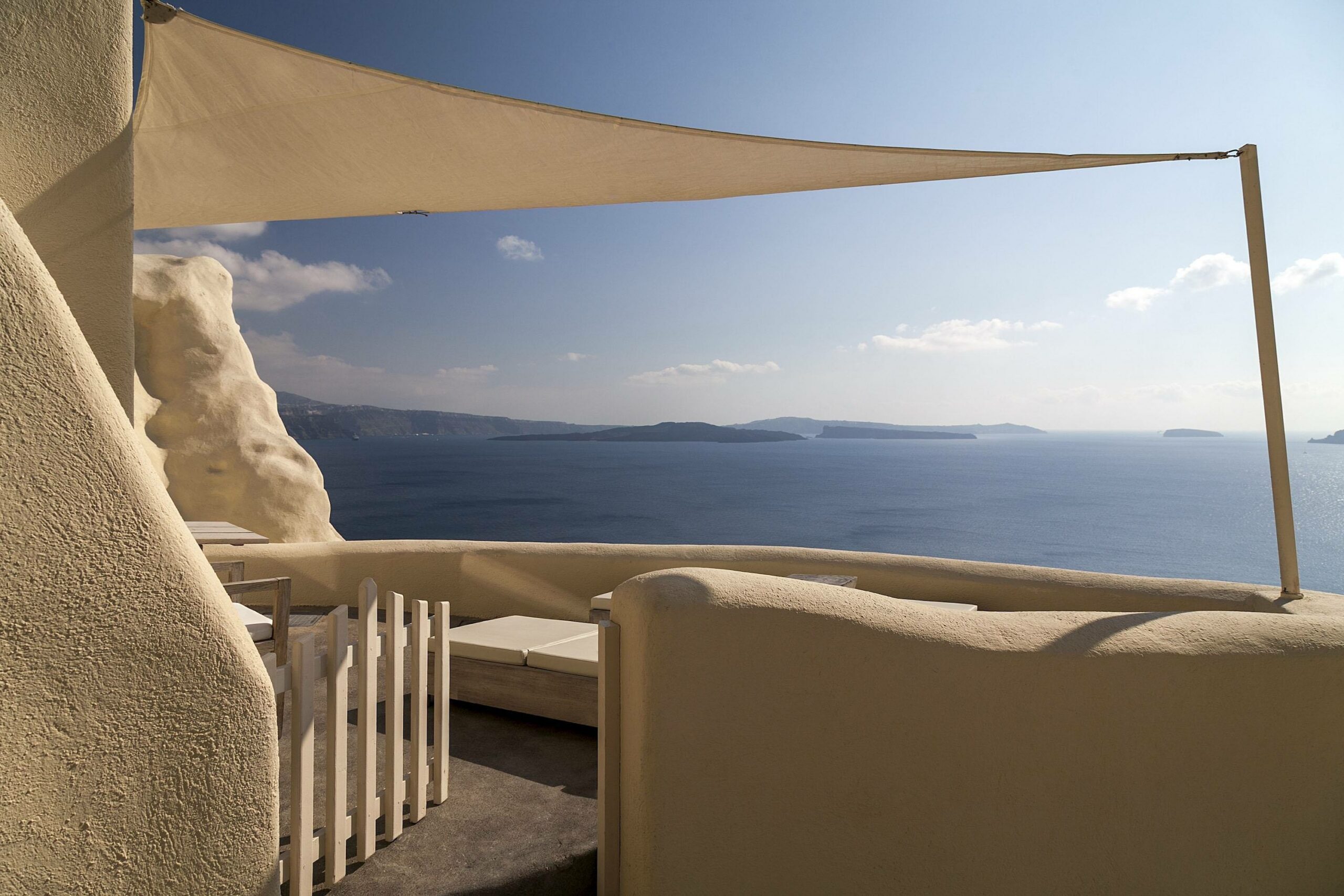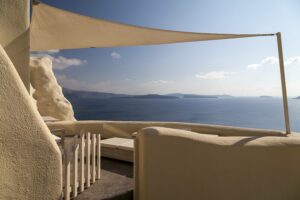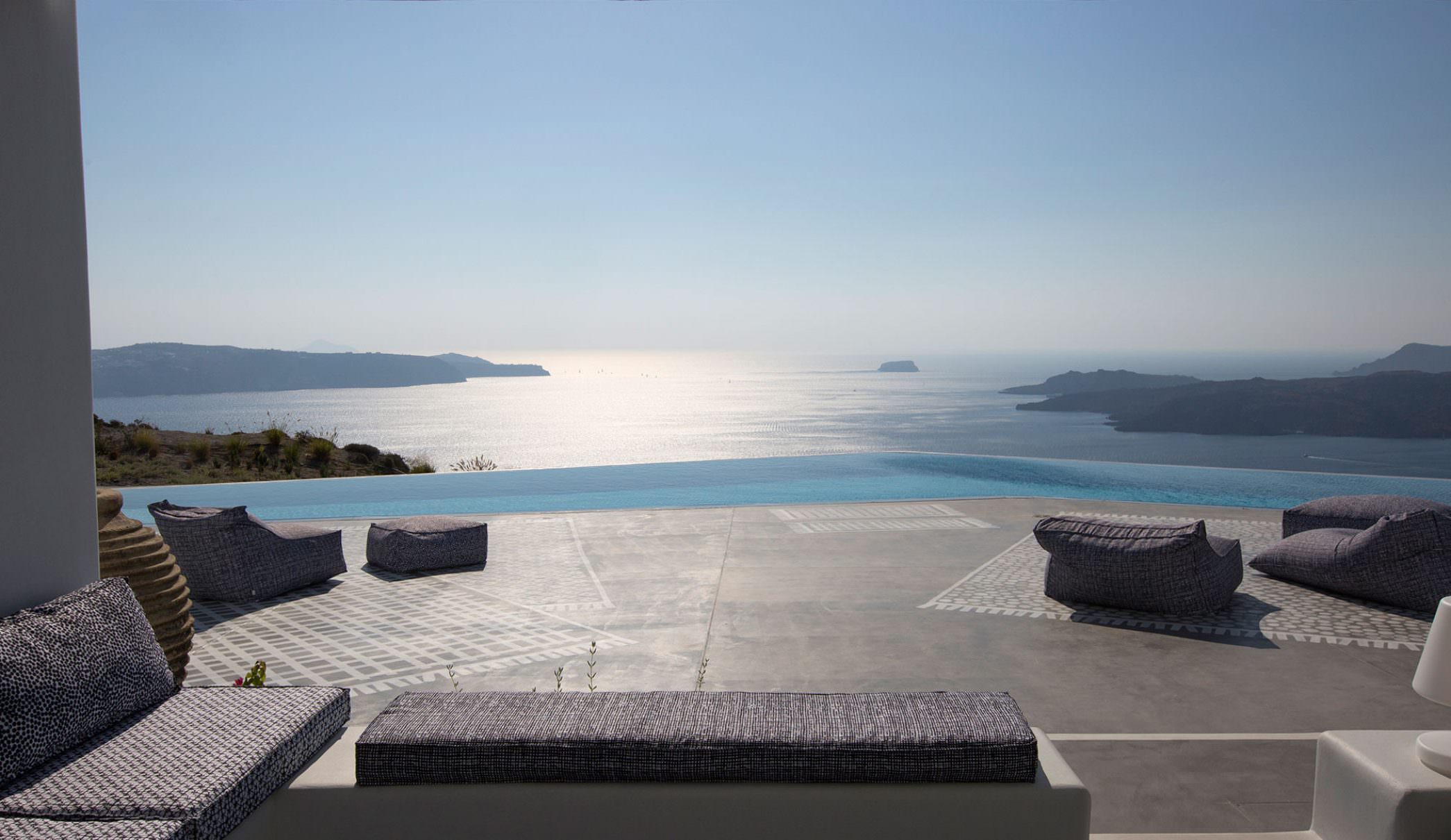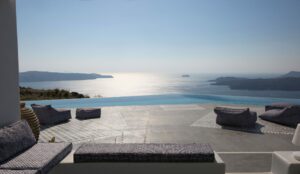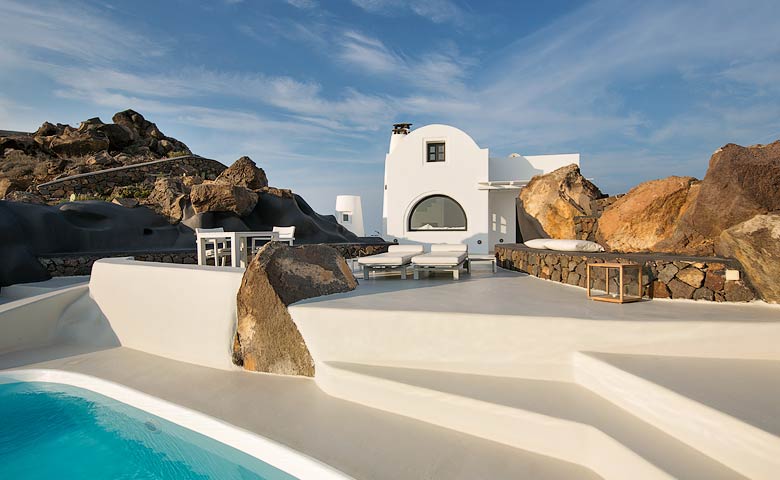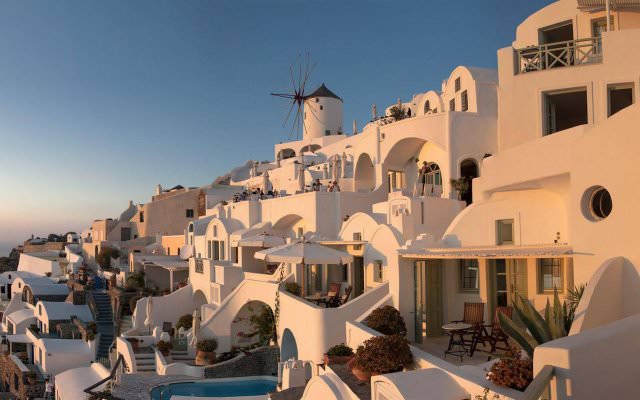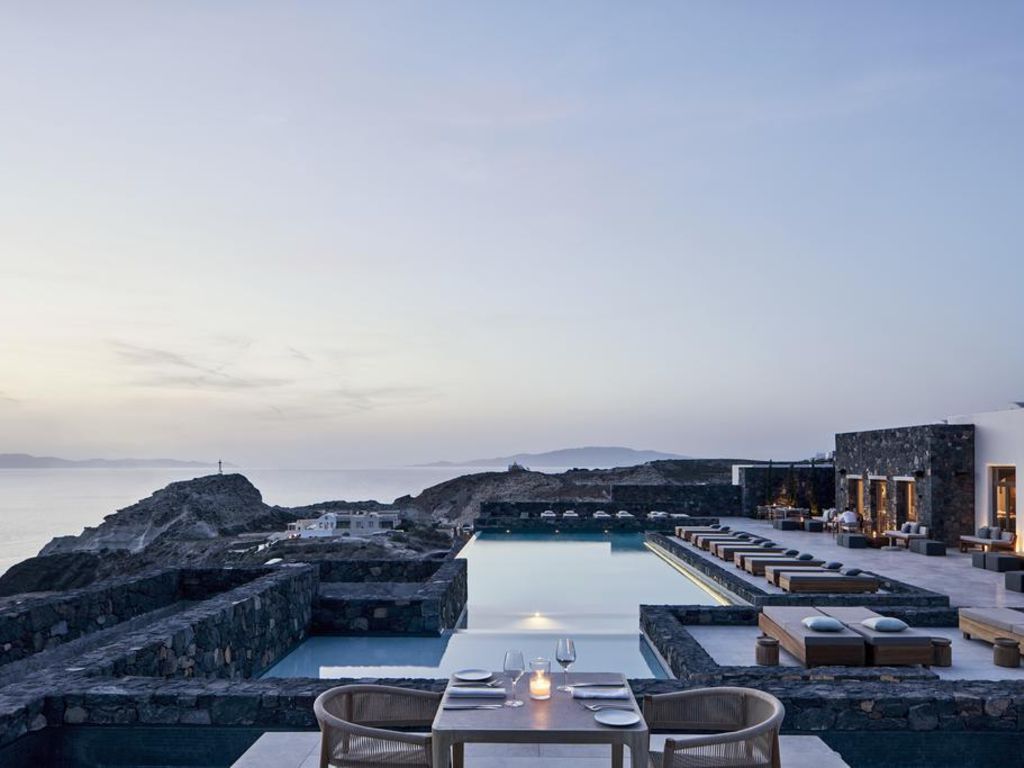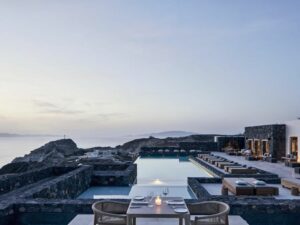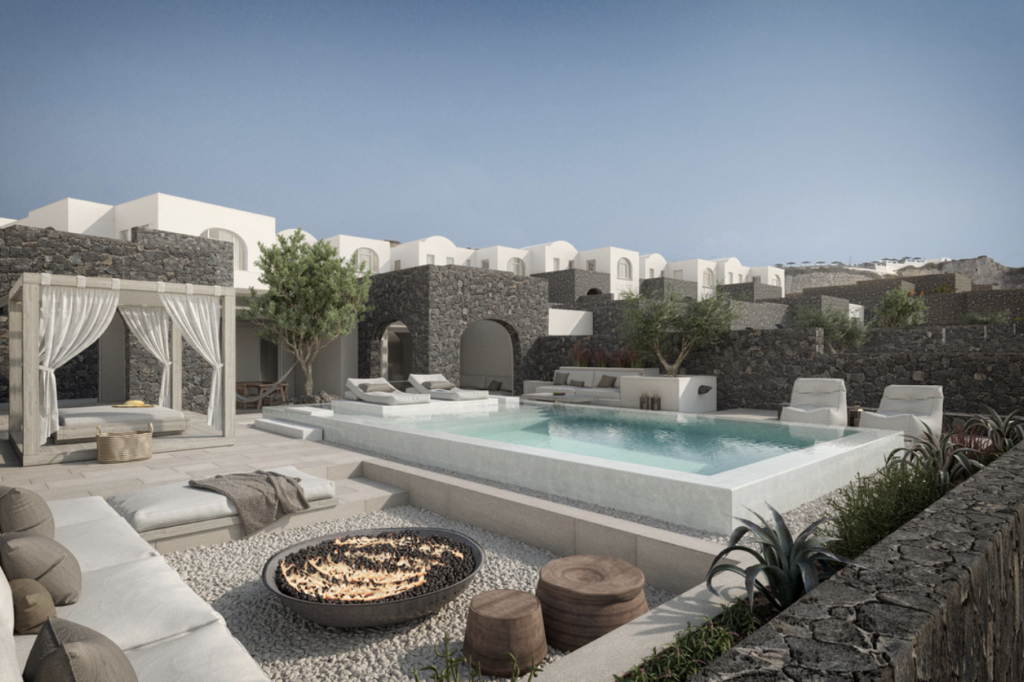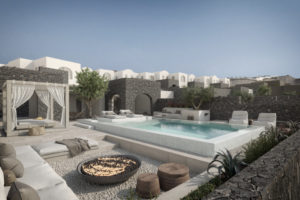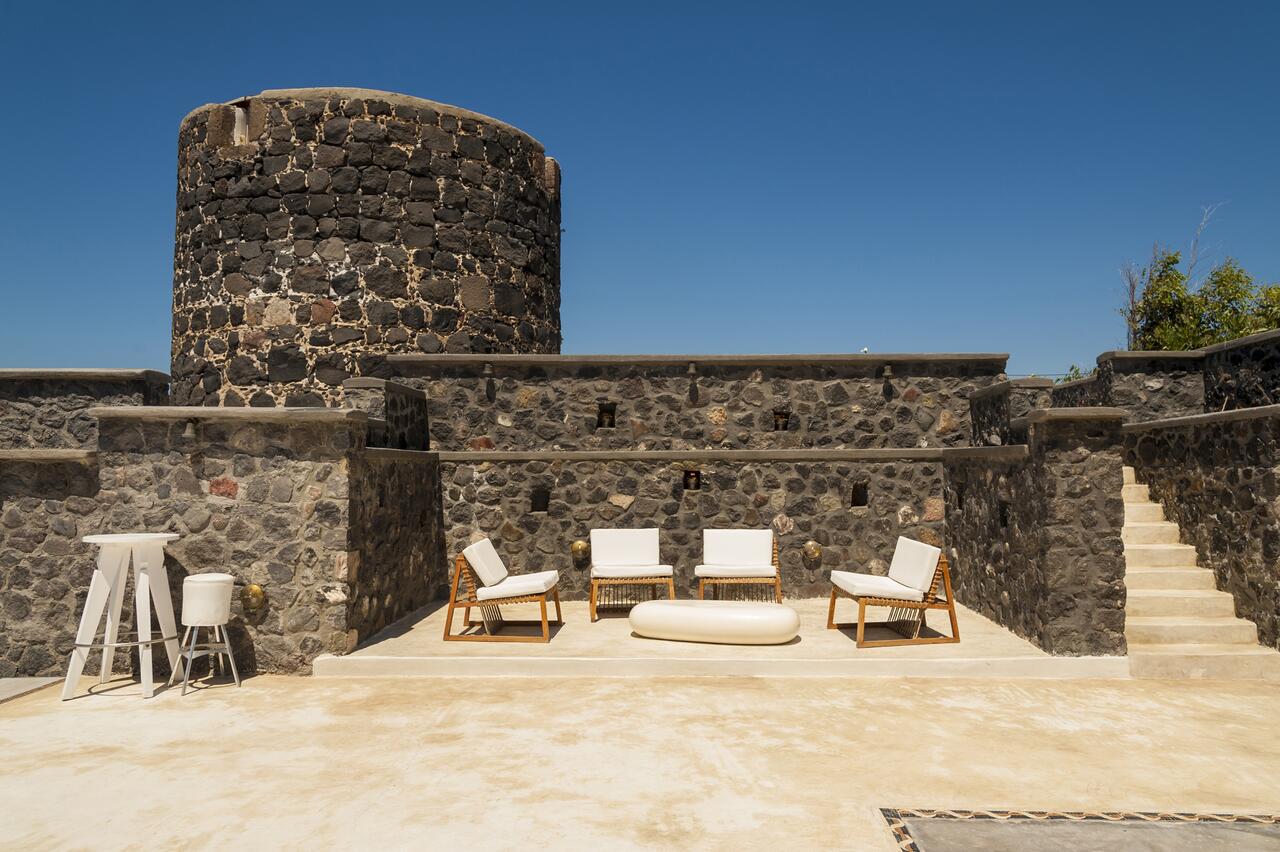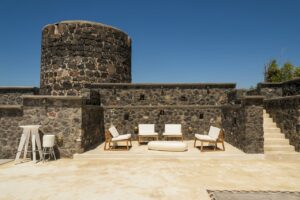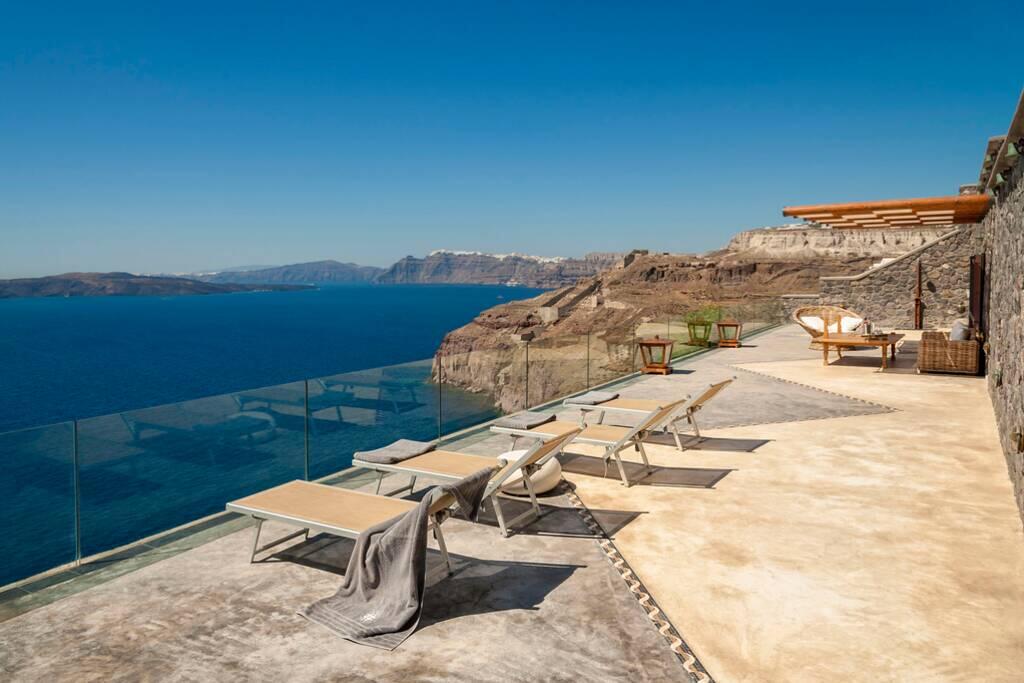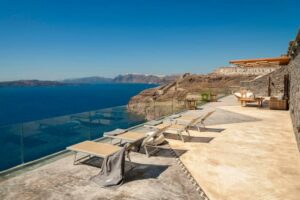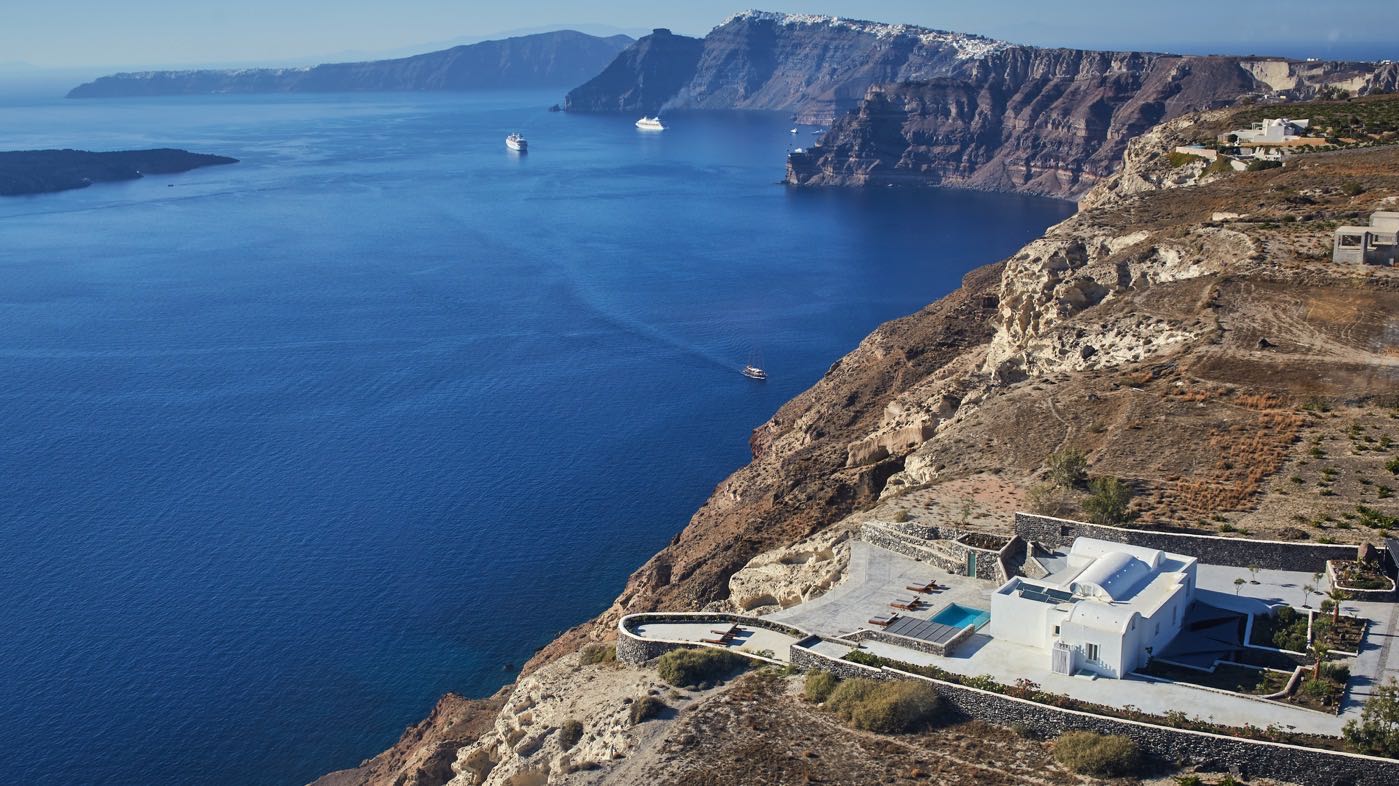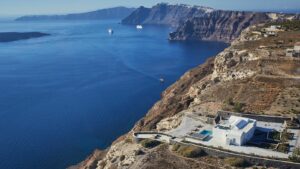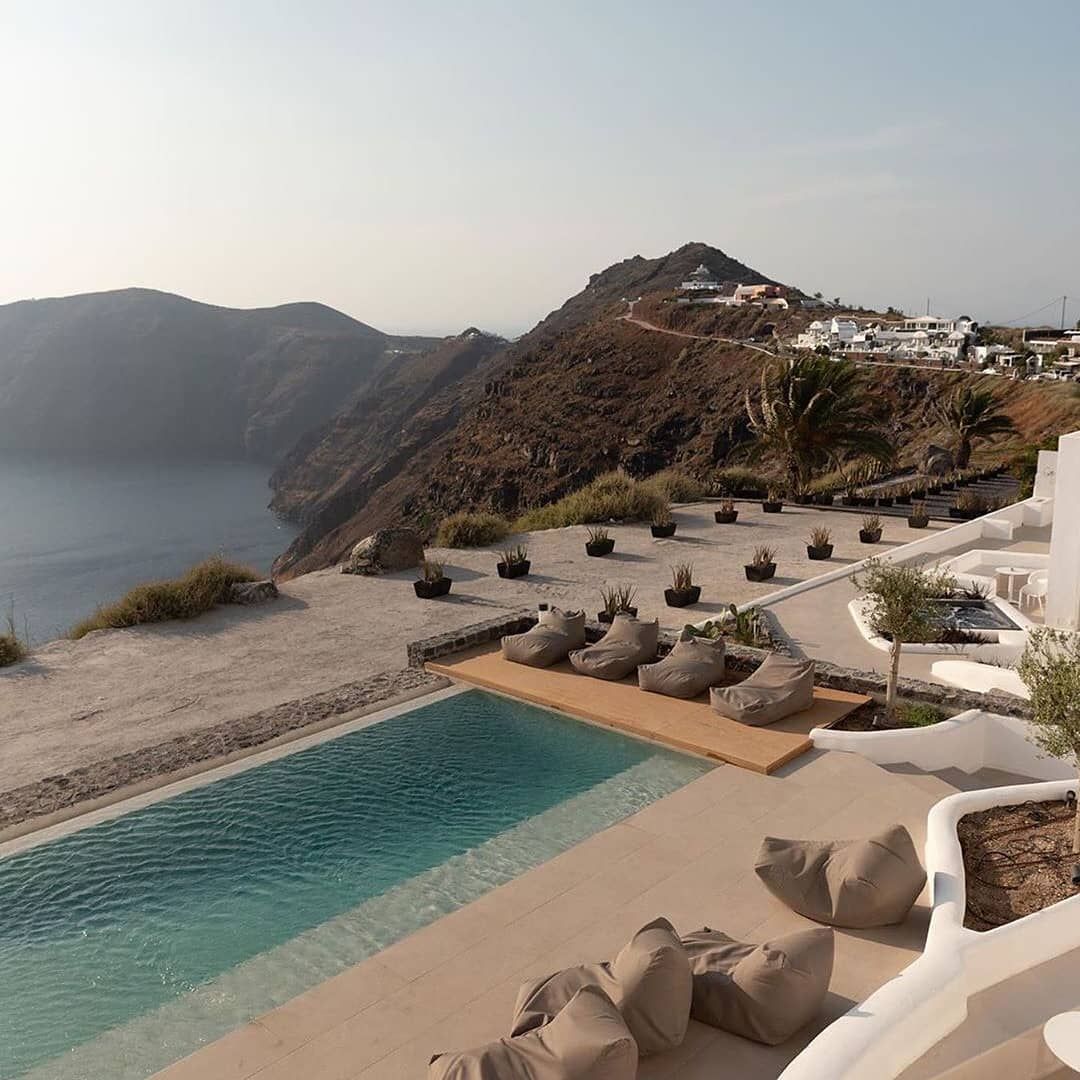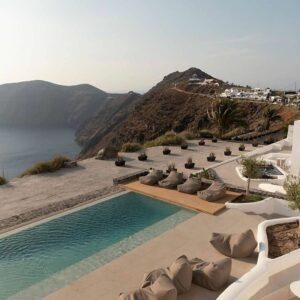 Photo Courtsey left to right: Mystique, Eros Santorini, Aenaon Villas, Fanari Villas, Canaves Oia, Cave Ventus, Nafsika Estate Villa, Rocabella Santorini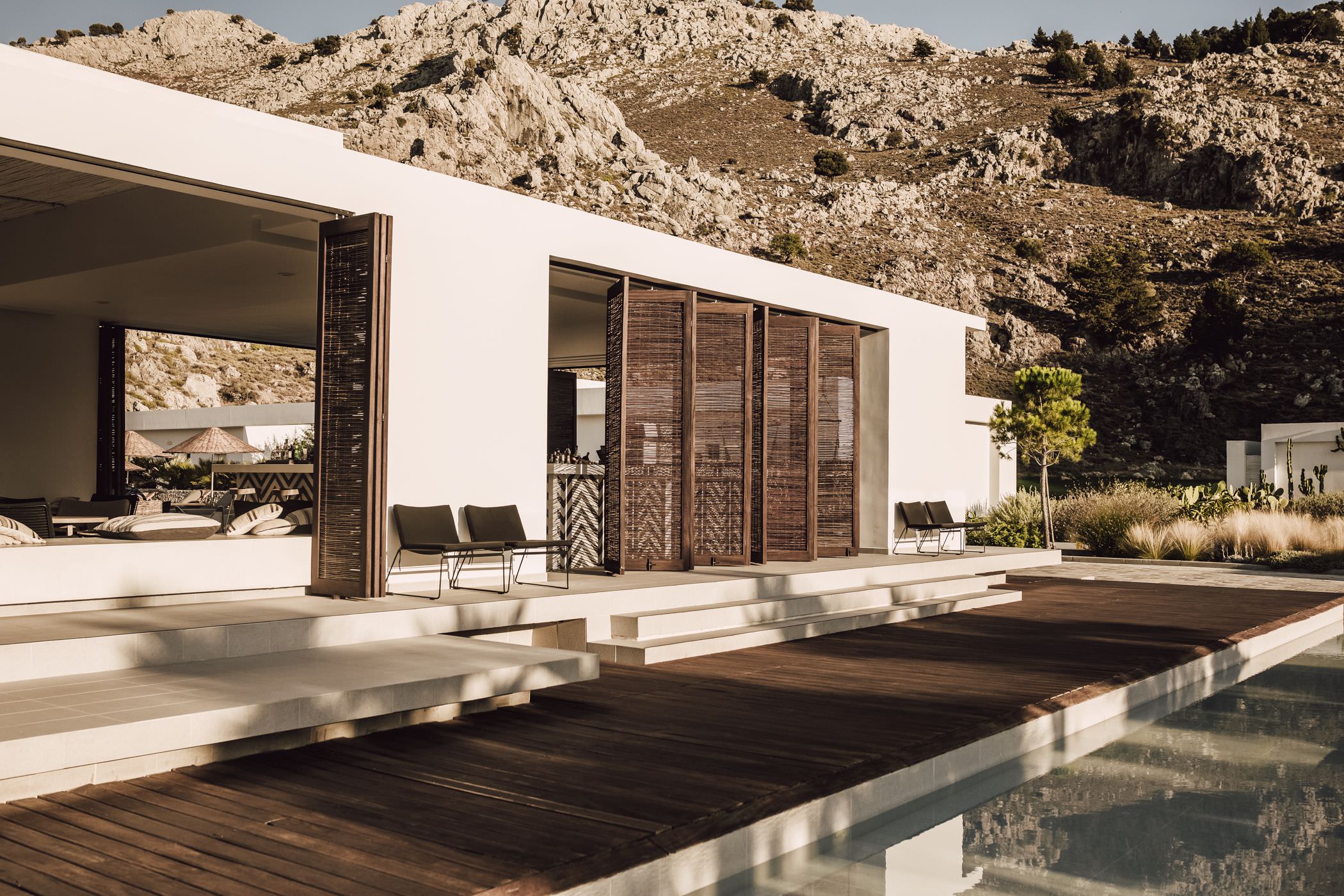 Photo Courtsey Casa Cook Rhodes
Rhodes is an island with endless options. Why not combine your destination wedding with your honeymoon?
Your dream can become reality! I have already staged an unforgettable celebration of love for many couples in Rhodes. From holiday feeling to secluded seaside spots, breathtaking impressions will await you.
Let's choose your unique venues to say I do in Rhodos.
The one and only for your one and only: Ktima Lindos wedding venue. This living work of art is located in the stunning bay of Vlicha, about a kilometer from the village of Lindos. As soon as you arrive at Ktima Lindos with your sweetheart, the breathtaking view will make you feel like all your wishes have come true. The idyllic chapel of St. Paul alone will make sure of that.
Ktima Lindos is a venue that has been passed down for generations. Its origins date back to 1933, and you can feel that with every breath as the values of the centuries-old family vibrate through the locality. Values like passion for food, love and hospitality, warmth and cosiness. The ideal basic foundation for celebrating your wedding as the first day of a fulfilled, joyful life.
Say I do at a place where the bar, restaurant and pool area seamlessly merge and which also carries a lot of tradition.
More unique venues to say I do in Rhodos: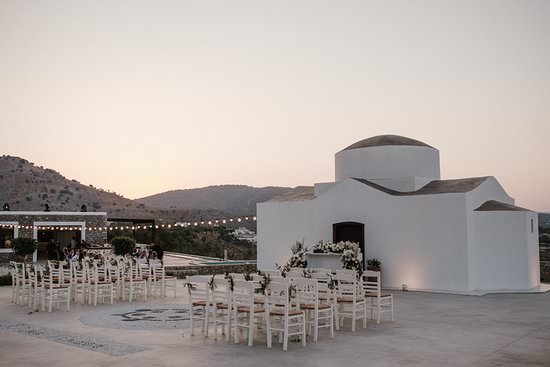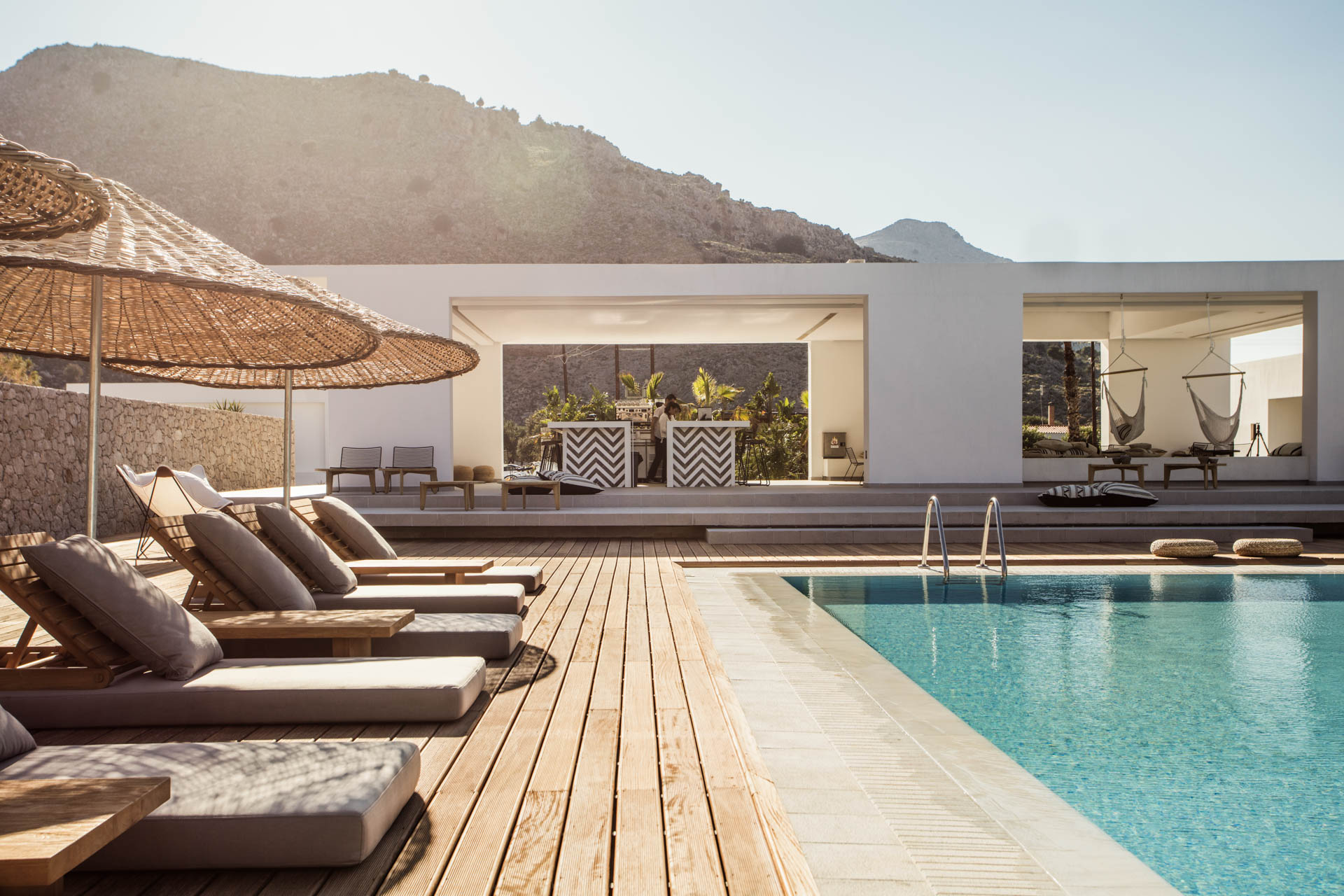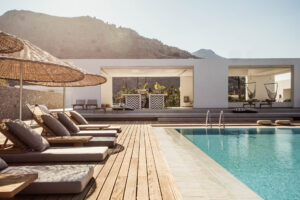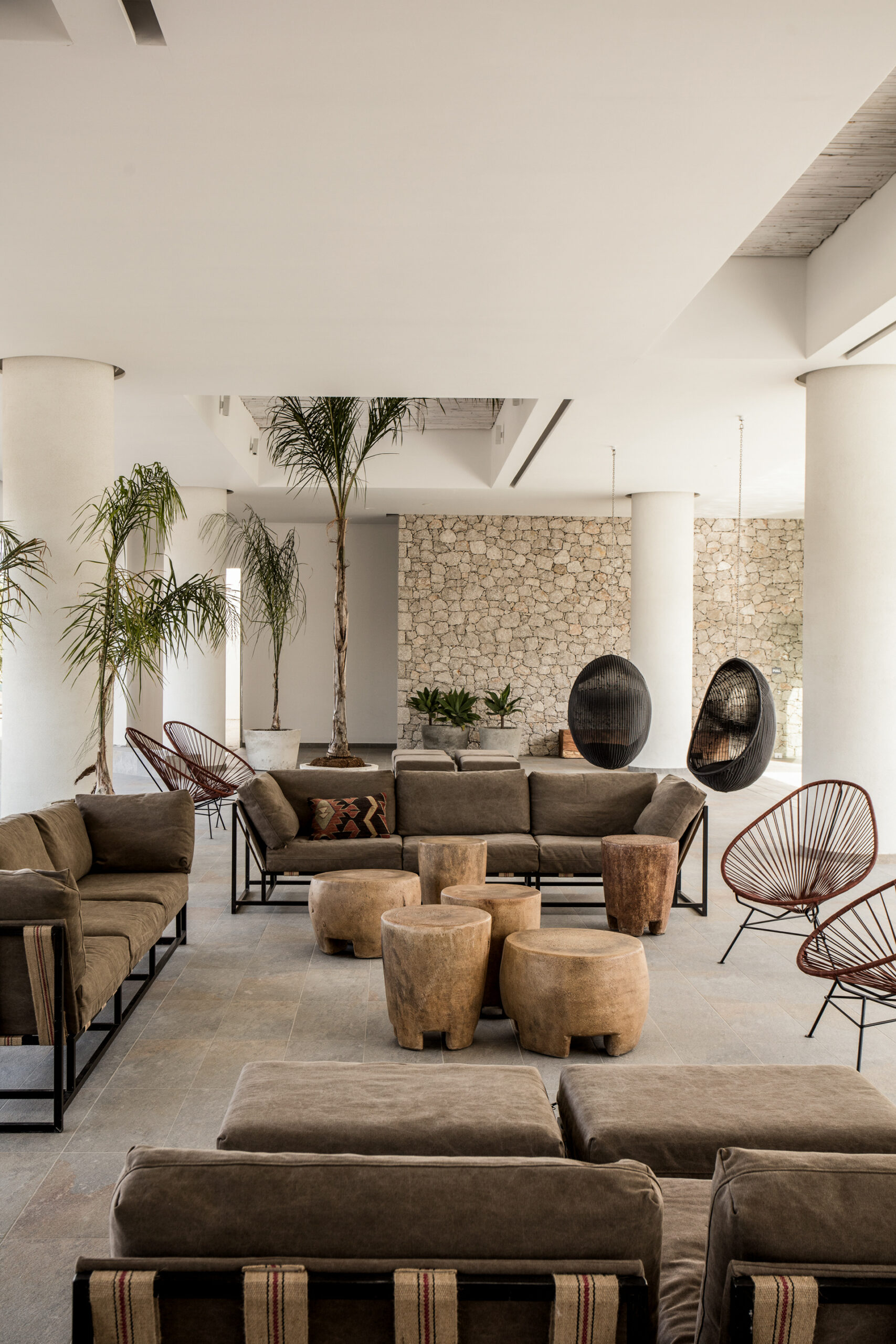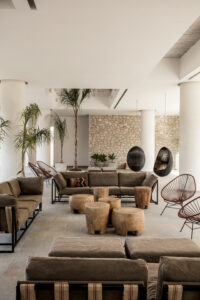 Photo Courtsey from left to right: Ktima Lindos, Casa Cook Rhodes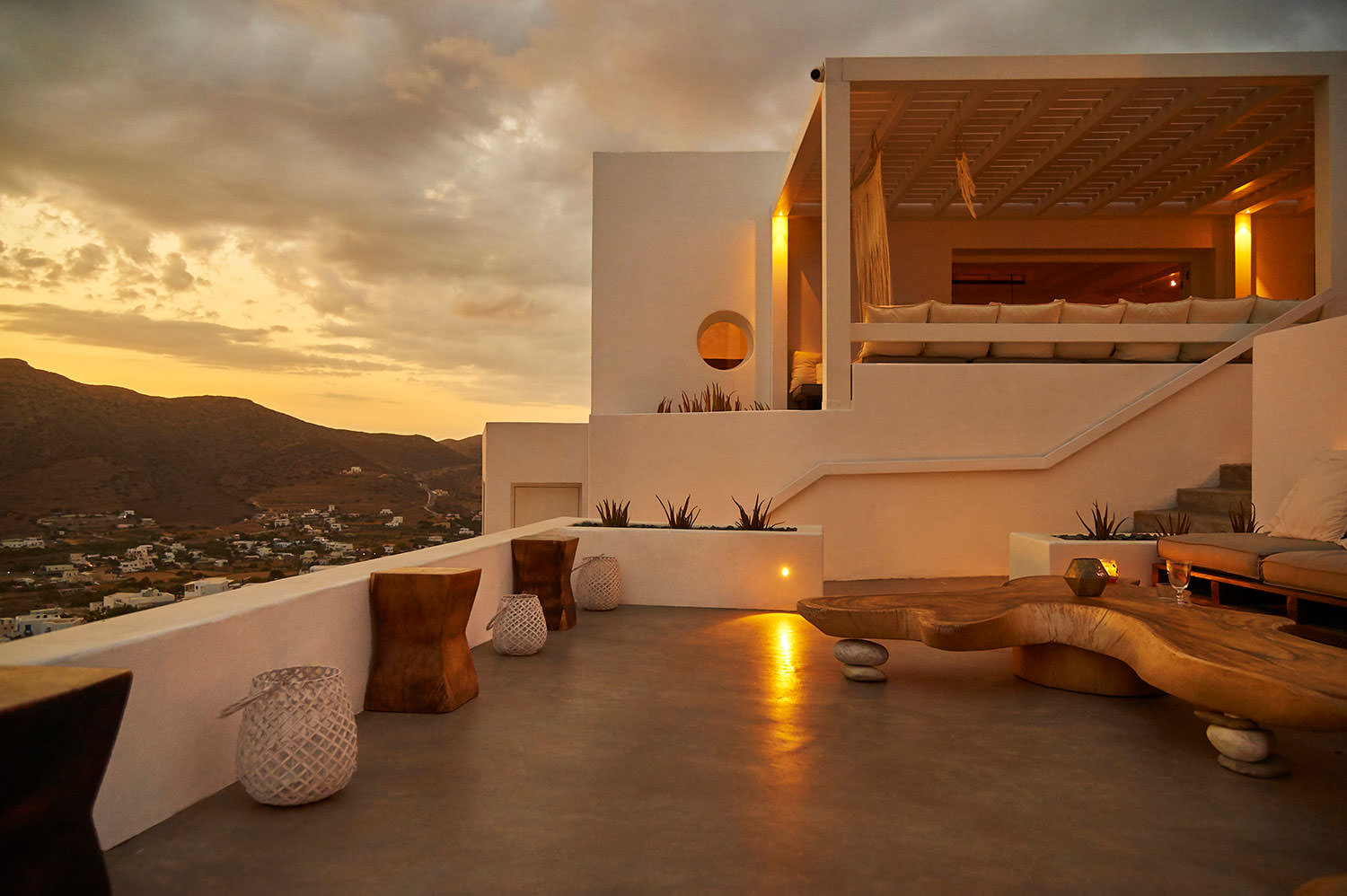 Definitely an island not to be missed on my list of unique venues to say I do in Greece is Ios: Ios is the place for exhilarating and never-ending parties right in the heart of the Aegean Sea. If you want to dance the nights away and start the mornings comfortably, you can watch the day awaken, enjoy a coffee while looking over historical ruins.
Also worthwhile is a visit to Homer's tomb or a walk up centuries-old cobblestones to Palaiokastro Castle. Already noticed? Ios has two sides: a light one and a dark one - Ios by day and by night.
If you're more of a night owl, I have the perfect wedding venue for your unforgettable destination wedding:
the Ios Club. For nearly half a century, the classic was a go-to spot for vacationers of the '70s and '80s, including celebrities, artists and writers who sought authentic character, cubist simplicity and unbeatable sunset views.
Even today, the myth of those days lives on and the Ios Club attracts celebrities from all over the world. After all, it is a place that plays with extremes with ease: After hours, the bar turned into a disco where wild parties took place like nowhere else on the island.
More unique venues to say I do in Greece on Ios Island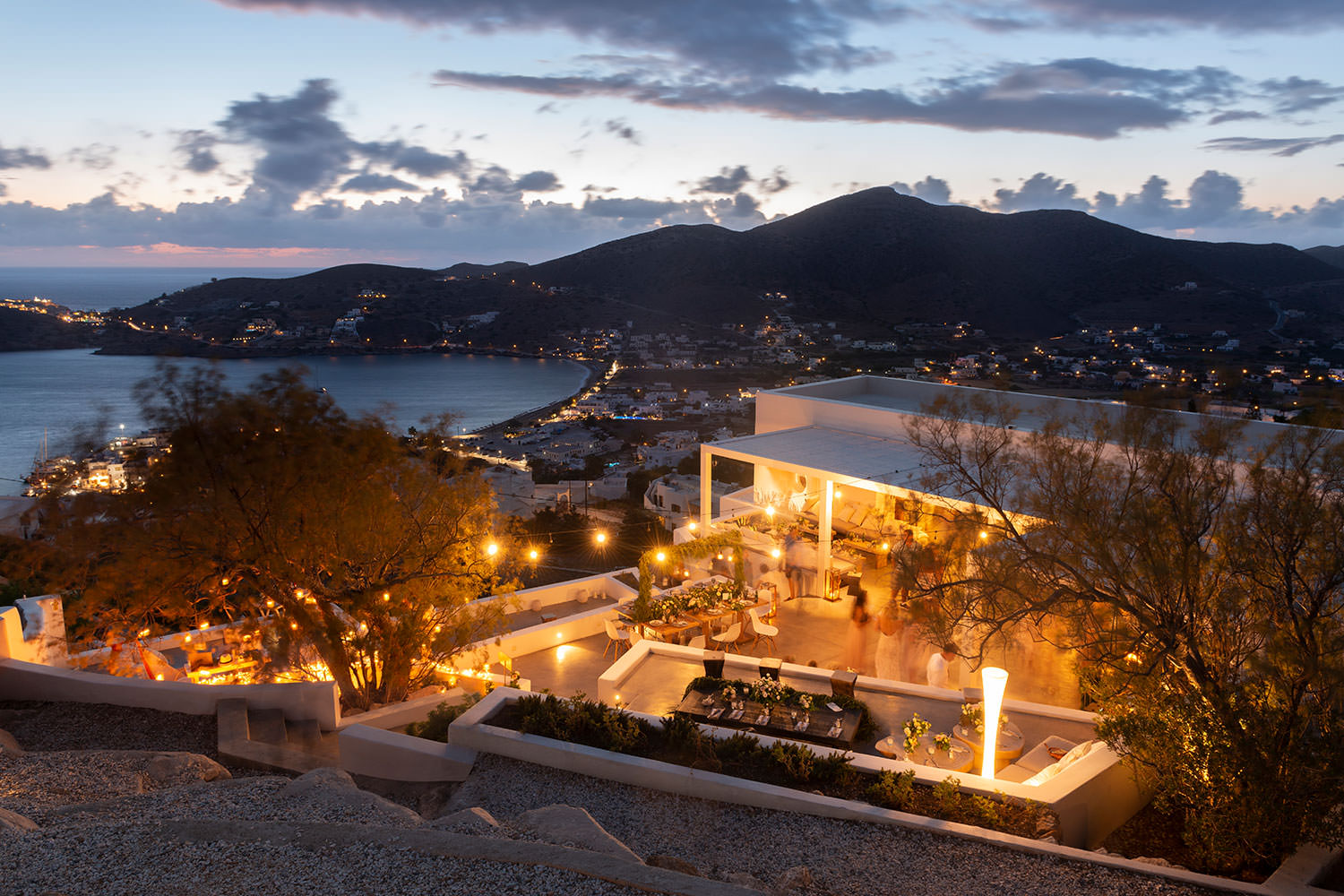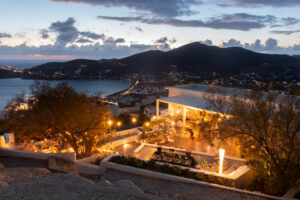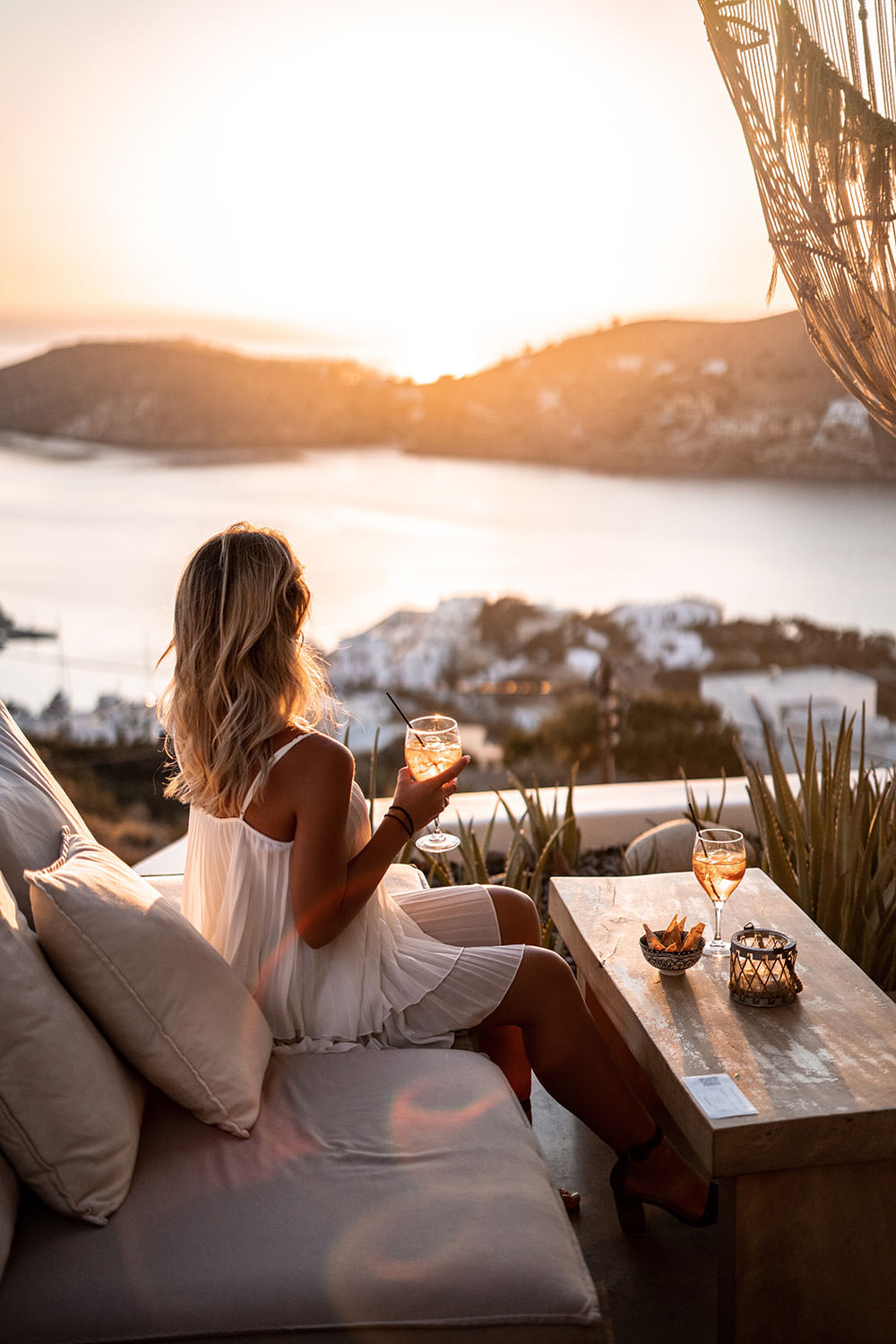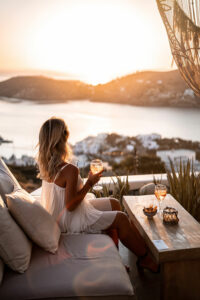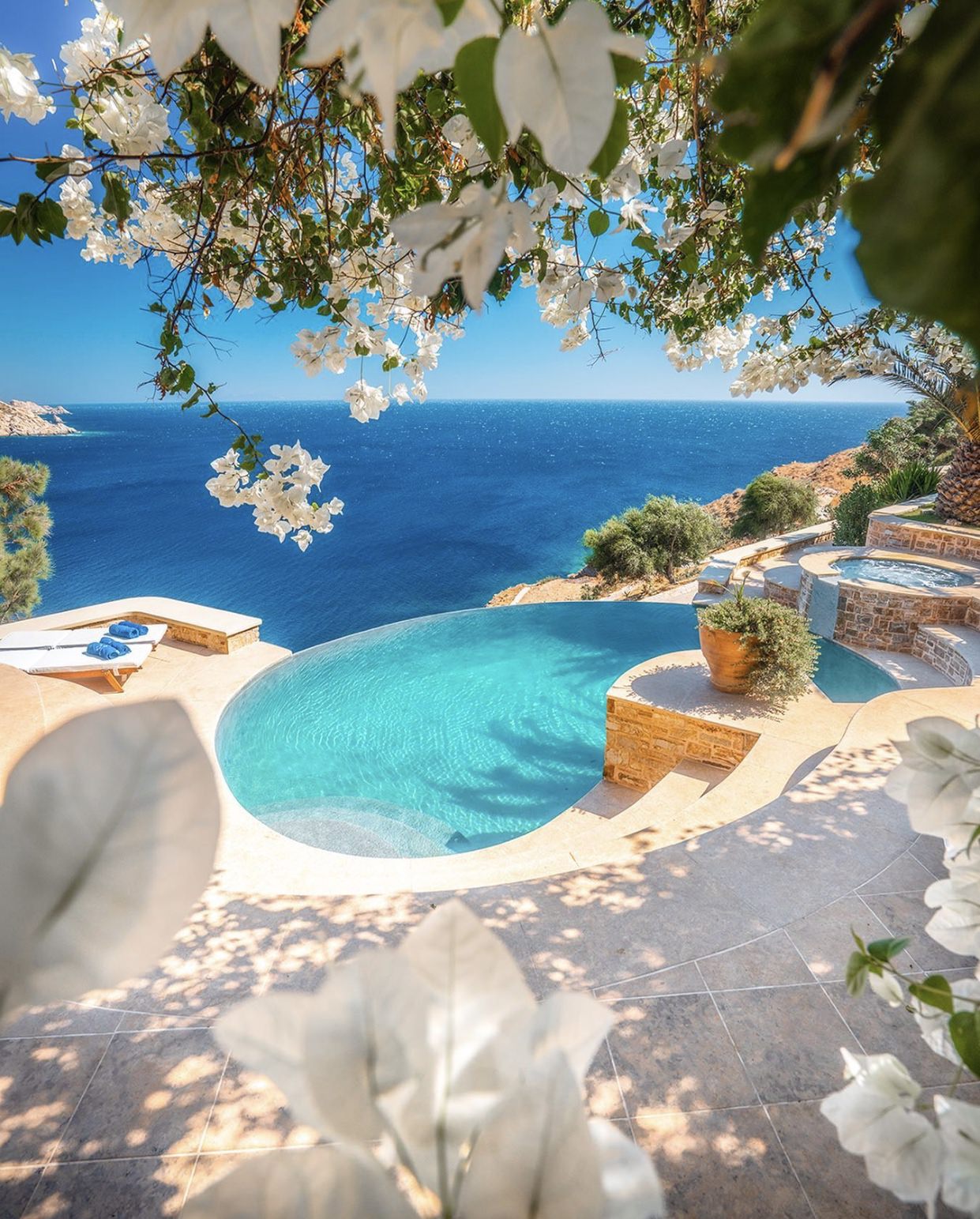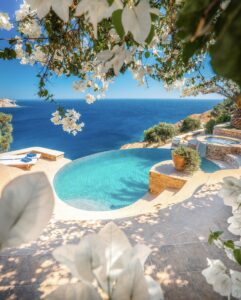 Photo Courtsey left to right: Ios Club, Ios Cycladic Gem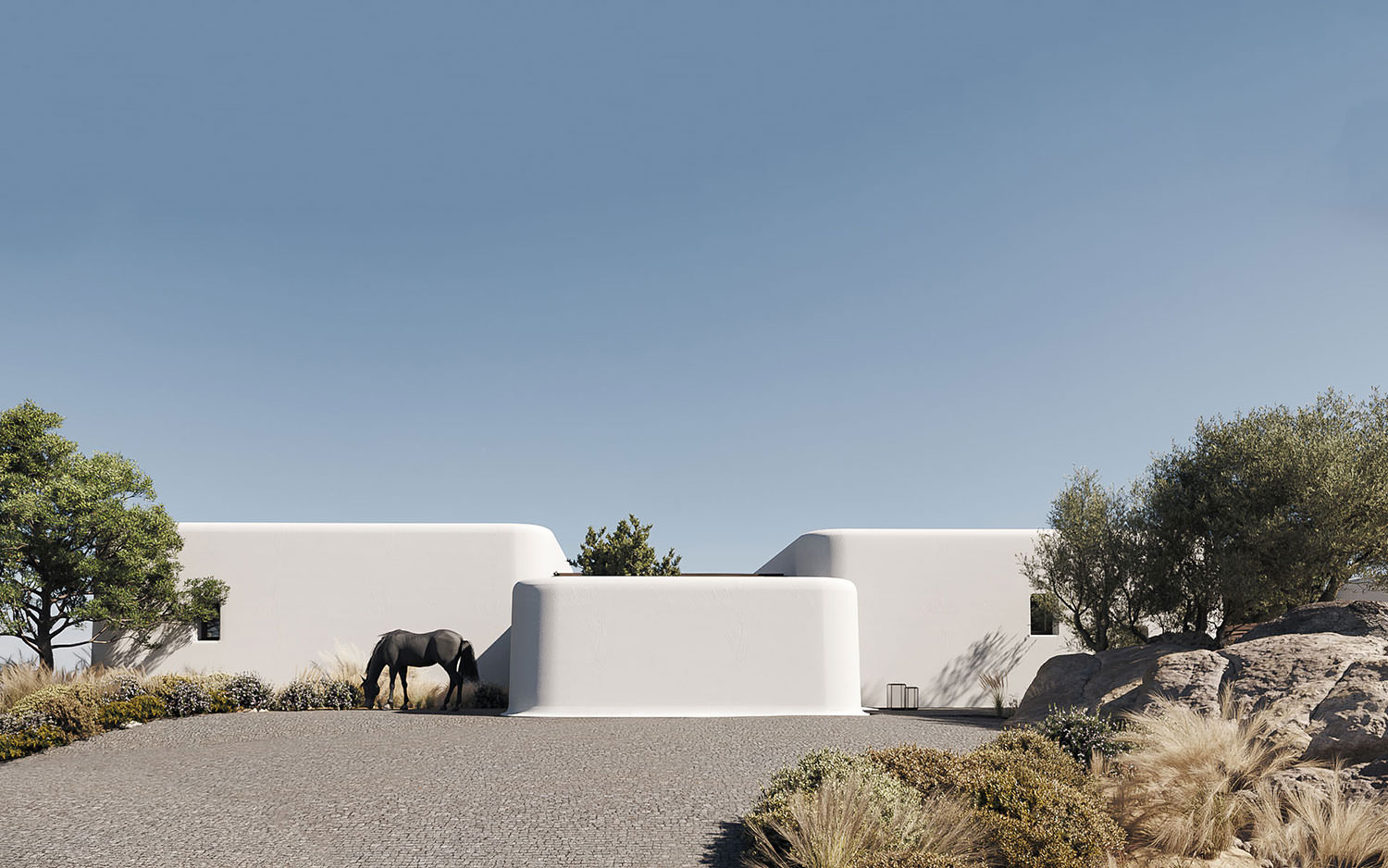 Photo Courtsey Kalesma Mykonos
Mykonos awaits wedding couples with a rich offer. Breathtaking landscapes, beaches with crystal clear waters and of course the typical Greek villages with their picturesque white houses and churches. Greek hospitality offers culinary works of art of maritime Mediterranean cuisine. And the Greeks in Mykonos know how to party.... In season, top DJs stand at the turntables, but international artists also make their debut.
One of the most beautiful beach clubs on the island in the Aegean Sea to celebrate a sunset wedding is Scorpios Mykonos. This beach bar on the Cyclades coast is a modern interpretation of an ancient Greek agora, decked out with driftwood sun loungers, reed lanterns and a whitewashed stone house. At this venue, I recommend minimalist styling with artful arrangements to my brides and grooms.
Just look at my numerous other wedding stylings, get inspired and enchanted by one of my inspiration shoots. I'll show you a new way of a Greek island wedding at the unique Scorpios Mykonos... the beach club that may soon be the backdrop for your unique venue to say I do in Mykonos.
For lovers who want to enjoy all the attractions of the island while getting married, I have an insider recommendation: the Santa Marina, the most expensive and elegant hotel of the wedding venues in Mykonos. The fascinating magic of this Luxury Collection resort in Mykonos lies in the diversity of its surroundings as well as in the location itself.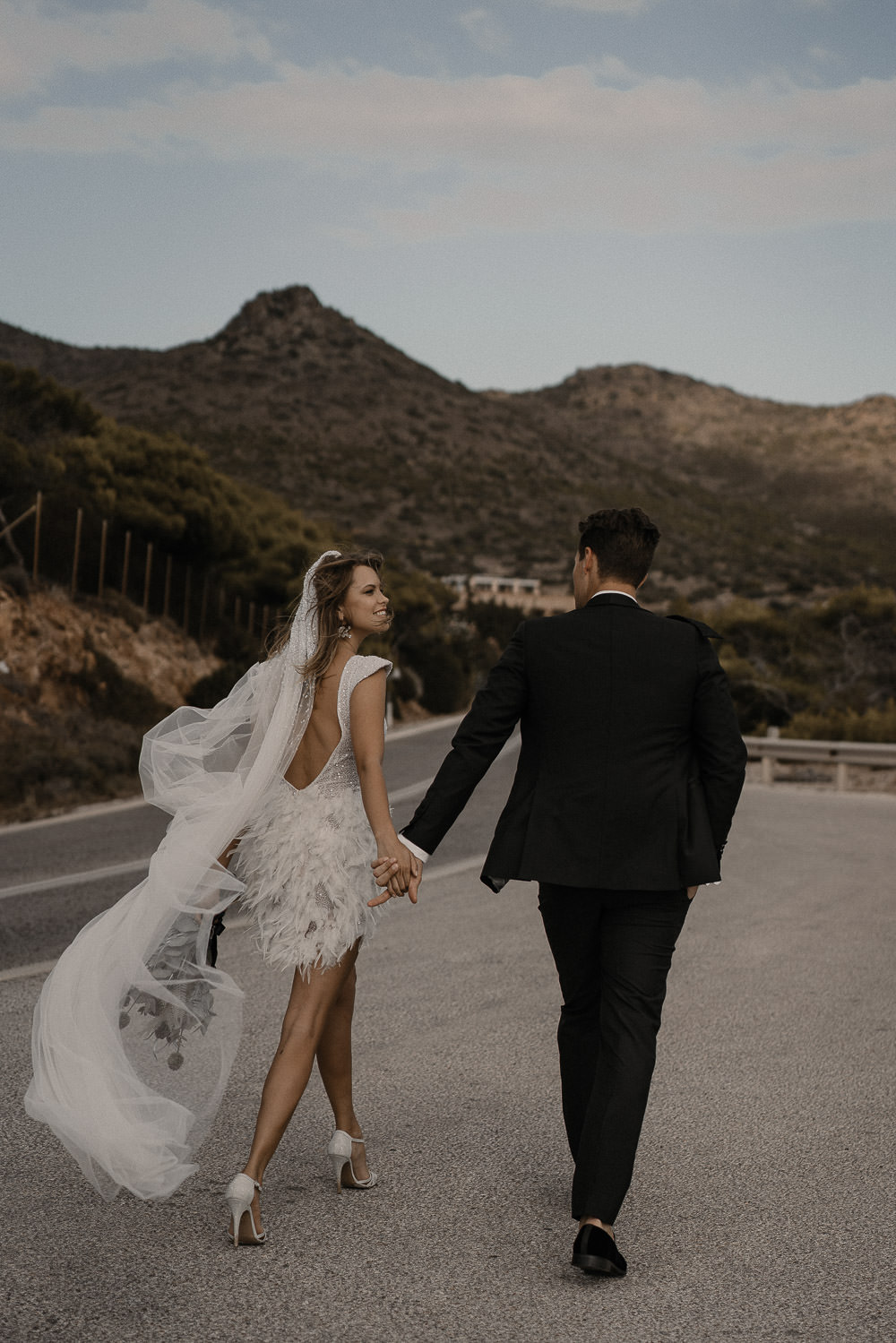 In love with Greece? No surprise! Because these unique venues to say I do in Greece offer you the perfect opportunities for your dream wedding.
Let your journey begin side by side in this historic landscape,
I promise you the celebration of a lifetime - a destination wedding that captures the hedonistic mentality of the country and that you will carry in your heart.... every day of your life as a couple.
Let's start your journey today, choose a unique venue to say I do in Greece and let's plan your stylish and unforgettable wedding together.